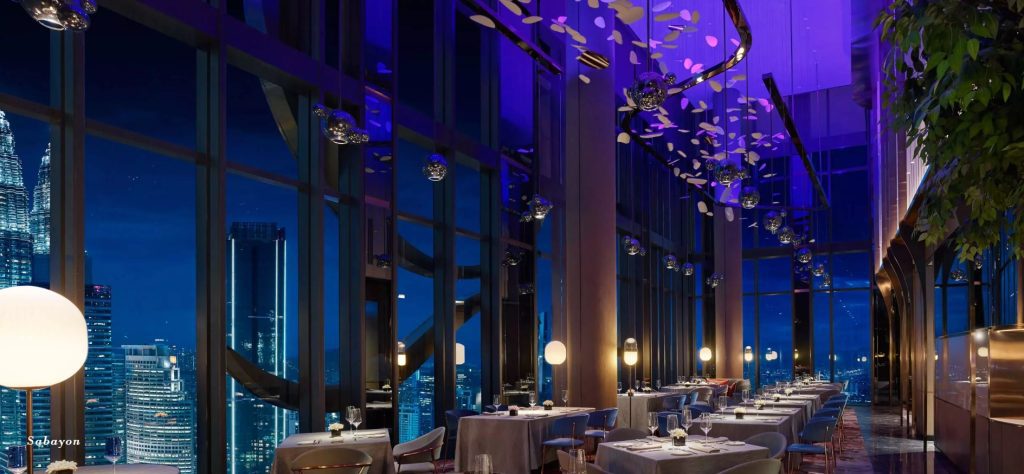 When the first words you see on a website are "the perfect place for a proposal," then you know they've gotta come with the heat. Those are some bold words that require the sort of unforgettable, luxurious experience to back it up.
And when you stay at the EQ Kuala Lumpur in Malaysia, you can best believe that's exactly what you'll get:
A magical stay that's picture-perfect and memorable for years to come. That's why this hotel is our preferred location for when we jet-set off to the modern yet traditional oasis that is Kuala Lumpur.
Now, let's take a look at why the EQ can claim it's the best place for a proposal – and the perfect destination for a Travel Diva like you:
Heart of the Golden Triangle
The hotel is located in the heart of Kuala Lumpur's most riveting attractions. The Golden Triangle offers shopping, nightlife restaurants and easy access to the futuristic monorail.
Luxury Views & 5-Star Rooms
It's tropical meets modern all the way with the EQ. Fifty-two stories of suites and luxury rooms that will instantly relax your weary muscles and make you forget this isn't even the best part of the trip.
Eclectic Cuisine
Dine all day and night at the Nipah, winner of the 2021 Tripadvisor Travelers' Choice Award. Or eat Japanese at TimeOut Magazine's Favorite Kuala Lumpur Japanese restaurant, Kampachi. Dine inside the Sabayon for an upscale European dinner that's rivaled only by the panoramic view of the Petronas Twin Towers.
Infinity Pool at the Top of the City
Do a lap at sunrise as you take in Kuala Lumpur's spectacular skyline from the infinity pool on the 29th floor. It's the ideal spot to relax and have a cocktail after you've been treated to one of the best traditional massages (according to FEMALE magazine) at the Sanctum Spa.
And that's just the hotel – we didn't even talk about the tantalizing excursions and surprises we'll sprinkle all over Kuala Lumpur for you, but you can find out more and join us in this gorgeous city just by tapping this link: https://thetraveldivas.com/trip/singapore-malaysia-2023/