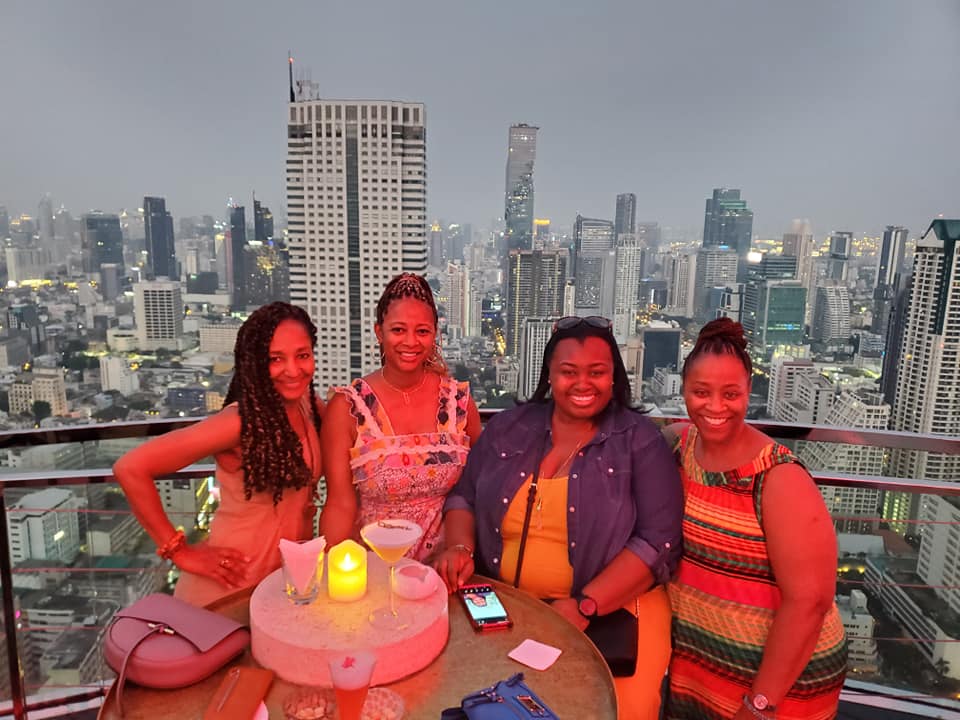 Sure, you've been to some pretty luxe destinations before. But Singapore? It's on a whole 'nother level.
For many, the movie Crazy Rich Asians was a first look inside this ultra-wealthy destination, but this city has always been on the cutting edge of luxury and opulence.
See, Singapore is an intoxicating blend of tropical paradise, multicultural metropolis and futuristic vanguard that keeps it on the top of travel bucket lists year after year. Here are 7 reasons why Singapore should be on your radar right now:
#1: The Night Safari is On & Poppin'.
Visit the world's first night zoo for an amazing, unforgettable excursion. The Night Safari is a huge park with over 1,000 nocturnal animals spanning 120 species! Bring some of your fellow Divas along for a fun, late-night tram ride after you've explored the walking trails.
#2: It's Home to the World's Tallest Indoor Waterfall.
Have you ever heard of an airport with a waterfall inside? Well, that's what you'll find at the Jewel Changi Airport complex. Surrounded by lush garden terraces, the world's tallest indoor waterfall is 131 feet. You'll feel as if you're in a scene from the movie Avatar. Don't forget to check out Singapore's other magnificent man-made waterfalls at Jurong Bird Park, Cloud Forest and Gardens by the Bay.
#3: It's One of the World's Greenest Cities.
Did you know half of Singapore's land area is covered in greenery? That means any time you need an escape from the city's bustling activities, you'll be steps away from a little serenity. The Buit Timah Nature Reserve is a great place to start – it boasts more tree species than in all of North America!
#4: The UNESCO World Heritage Site: Singapore Botanic Gardens.
Inside the city's most famous gardens are thousands of Instagram-worthy moments in bloom. At the National Orchid Garden, you'll get a chance to appreciate the budding Divas of the plant world – the park calls their plants VIPs!
#5: The Gardens at the Bay Are a Must.
Let your inner child come out to play at the incredible Gardens at the Bay. With playgrounds, cloud forests, sky-high observatories, flower domes and more – we think this might just be our favorite spot in Singapore. It's like an amusement park meets botanical gardens meets futuristic city all-in-one!
#6: Food is King, Queen, Prince & Princess Here.
Singapore is giving culture alllll day long. No matter if you're at a weekend festival, a rugby tournament or a Grand Prix race, you'll find that Singaporean cuisine is literally worth the entire trip.
#7: There Are Over 64 Islands.
Singapore isn't just a city; it's a collection of islands that will make you feel like you've visited dozens of different countries in just one trip. Sentosa is a popular spot with resort vibes while St. John's Island and Sisters' Islands are perfect for quieter moments. Either way, there's never a shortage of places to explore.
Now, those are just a few reasons why you should come with us to Singapore. We have sooo many more reasons (plus a way for you to book if you're already down) behind this link: https://thetraveldivas.com/trip/singapore-malaysia-2023/