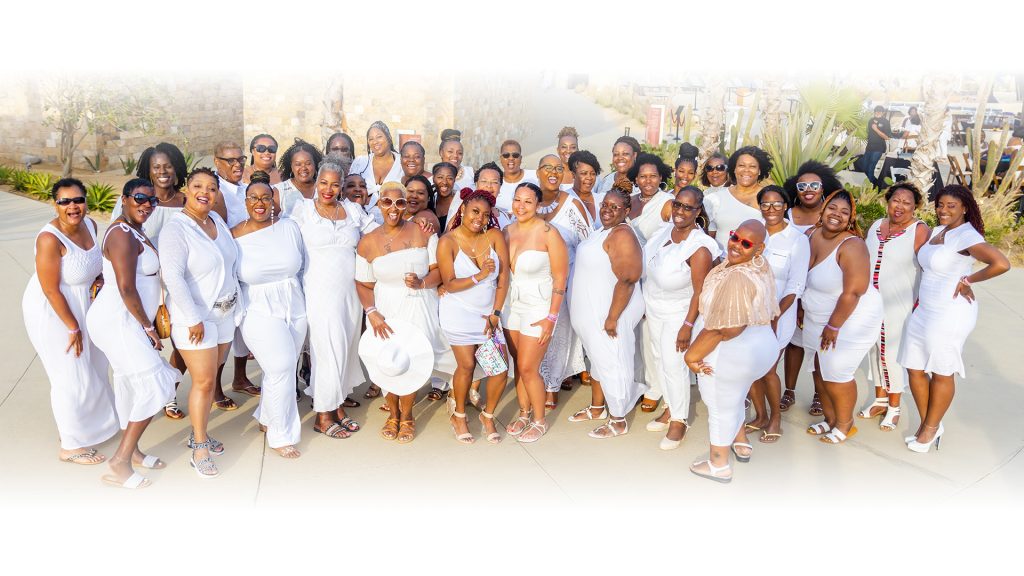 When Beyonce sang the lines, "top two and I ain't number two," we felt that here at Travel Divas.
Why? Because when it comes to creating magical experiences for Black women, Travel Divas is unparalleled.
There are 4 reasons why that's the case. And we're sharing those with you today, so you can understand that Travel Divas isn't just a brand name. It's a movement. And it's one of the most successful travel businesses out there.
Reason #1: We are Intentional and Purposeful
You see, there's a reason why we've been helping professional, hard-working melanated women let go of their to-do lists and responsibilities and refill their cup with travel for over a decade now:
Because plain and simple, YOU deserve it.
With every trip, our mission is to expand your mind, expose you to new cultures and enrich your life. Every destination, excursion and experience is thoughtfully selected with you in mind.
Reason #2: We Think Differently
We can't tell you what the competition is doing because we're not watching them. Instead, we care and connect with you. You see, Travel Divas trips aren't just trips. They're carefully curated experiences sprinkled with Black girl magic and planned out to the tee. Rest assured that your specific needs, concerns and desires as a melanated woman are at the heart of everywhere we go and everything we do.
In other words, we don't base our trips on trends. We base them on what you need to thrive and live your best life.
Reason #3: We Pay Attention to Detail
We said it earlier, but we'll say it again: we don't leave any stone unturned at Travel Divas. Each and every trip is truly a magical experience. Sure, they say the devil is in the details, but honestly, the only thing we've ever found in the details is magic! (And happy Travel Divas, of course!)
With Travel Divas, you never know what kind of fun surprise we've dreamed up for you. From chocolates nestled on your pillow and gift bags at check-in to on-site Travel Divas tour guides, we think through everything you could possibly want. Then we deliver it.
We take care of all the little details so you don't have to.
Reason #4: What We Do Works
Listen, when it comes to hosting group trips, there is no better evidence than the words of those who've trusted us to create travel experiences for them.
We've heard the same sentiment time after time from clients who can't get enough of our services:
"This is unlike any other travel experience you will ever have."
Take a look at what some of our customers have said. Our reviews speak for themselves: https://thetraveldivas.com/reviews-comments/
Now, here's the thing: Our company was founded and is run by a Black woman. That means YOU will always be at the center of what we do.
So, are you going to keep reading about how we're going to pamper you or will you join us on an upcoming trip so you can see for yourself?
Take your pick here – there's a magical destination waiting for you: https://thetraveldivas.com/trips/