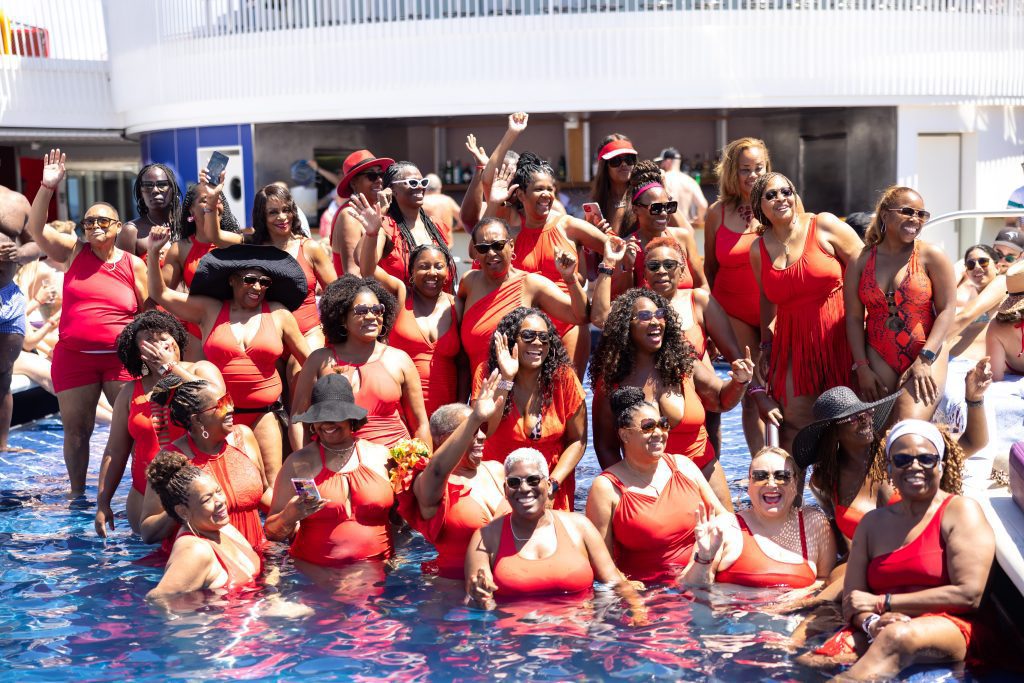 Hey there, beautiful souls! Are you ready to set sail on the journey of a lifetime? Imagine the sea breeze in your hair, the sound of waves, and the promise of unforgettable memories. With Travel Divas, you're not just booking a cruise; you're stepping into the ultimate vibe of exploration, empowerment, and Black Girl Magic. Let's dive into why a Virgin Voyage cruise with Travel Divas is the epitome of adventure!
It's all About Revealing your Inner Sparkle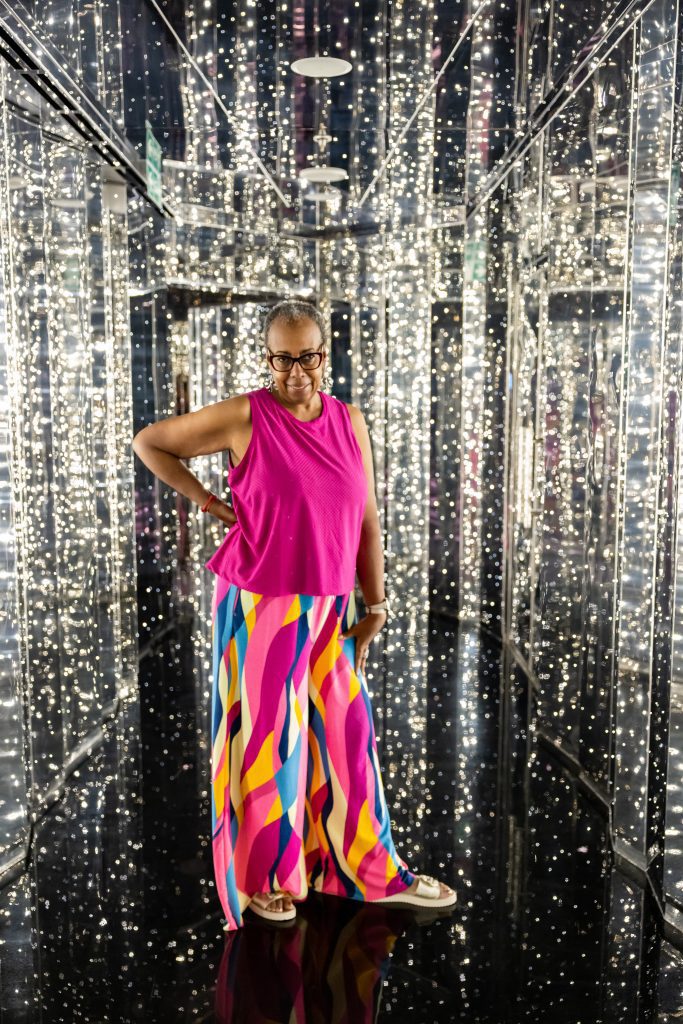 Picture this: You, on the Scarlet Lady, as the clock strikes midnight on New Year's Eve 2024, welcoming 2025 with a bang! The NYE Cruise is a magical experience like no other, with dazzling fireworks, champagne toasts, and a sky full of stars. It's the ultimate way to ring in the new year with your Travel Divas tribe.
Where are we sailing to? Here's a mini itinerary:
Day 2, 6 & 7 – At Sea, Living Our Best Lives

The day at sea is your personal canvas. Get ready to paint it with hues of joy, relaxation, and a hint of Black Girl Magic.

Day 3 – Puerto Plata, A Slice of Paradise

Here's your chance to explore local culture, historical landmarks, and perhaps even take a cable car ride to the top of Mount Isabel de Torres.

Day 4 – San Juan by Nightfall

Hold your breath, darling, because as the sun sets, San Juan lights up!

Day 5 – St. Croix, The Garden of Antilles

Dive into crystal blue waters or sip champagne on pristine beaches, the choice is yours but the vibe is universally fabulous!

Day 8 – Beach Club at Bimini, A Diva's Sanctuary

Let your hair down—yes, that gorgeous mane—because we're going to party from dawn to dusk at The Beach Club at Bimini.
Are you coming Diva? We would love to have you sprinkle some of your unique magic on this cruise! Click here to book your spot today!
Girls Just Wanna Have Fun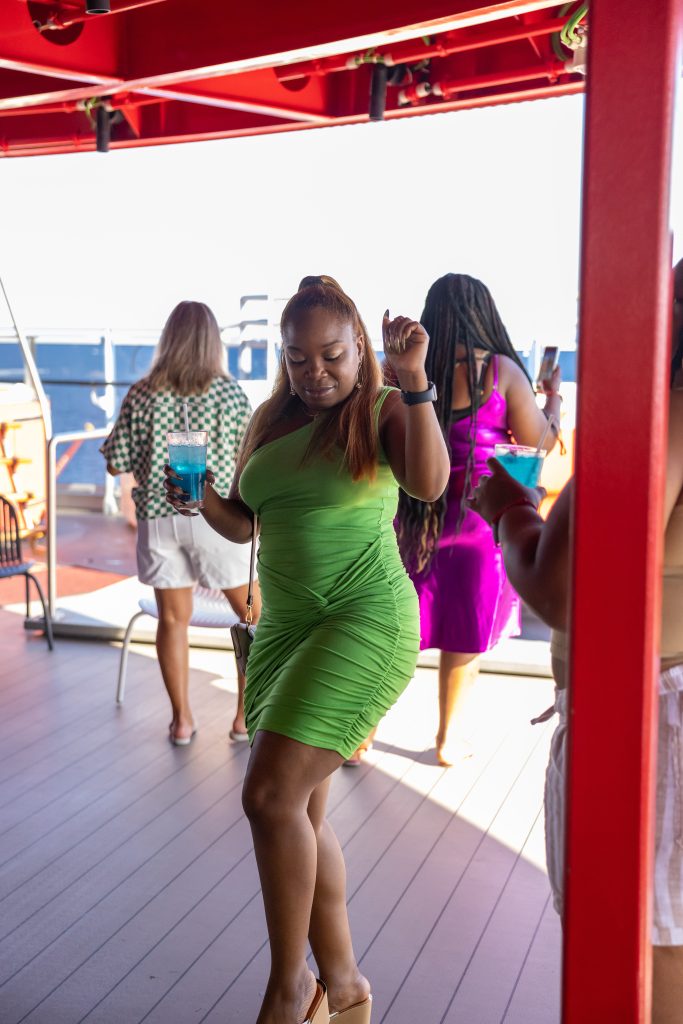 Sis, you know it's true! The Valiant Lady is calling, and it's time for the Girlfriends Cruise. Grab your besties, reveal your inner diva, and let loose as we sail from Miami to Cozumel to BImini Bahamas. From spa days to dance nights, this cruise is all about celebrating the bonds of sisterhood and making memories that'll last a lifetime.
What's happening on this cruise? Glad you asked! :
Food – Share scrumptious meals together from over 20+ eateries, each one a Michelin-starred experience!
Drinks – Keep those conversations flowing with an array of essential drinks—everything you need for girl talk!
Wifi – Don't let a moment go unshared. Stay connected and flood those feeds with squad goals!
Tips – We've got you, Sis! No need to worry about gratuities, we've got it covered!
Group Fitness Classes – From yoga to HIIT, it's always more fun when we're sweating it out together!
Entertainment – Grab your girls and let's make it a night to remember with world-class shows and mesmerizing performances!
Now doesn't that sound like the place you need to be? Click here to get started on your journey!
For the Love of the Game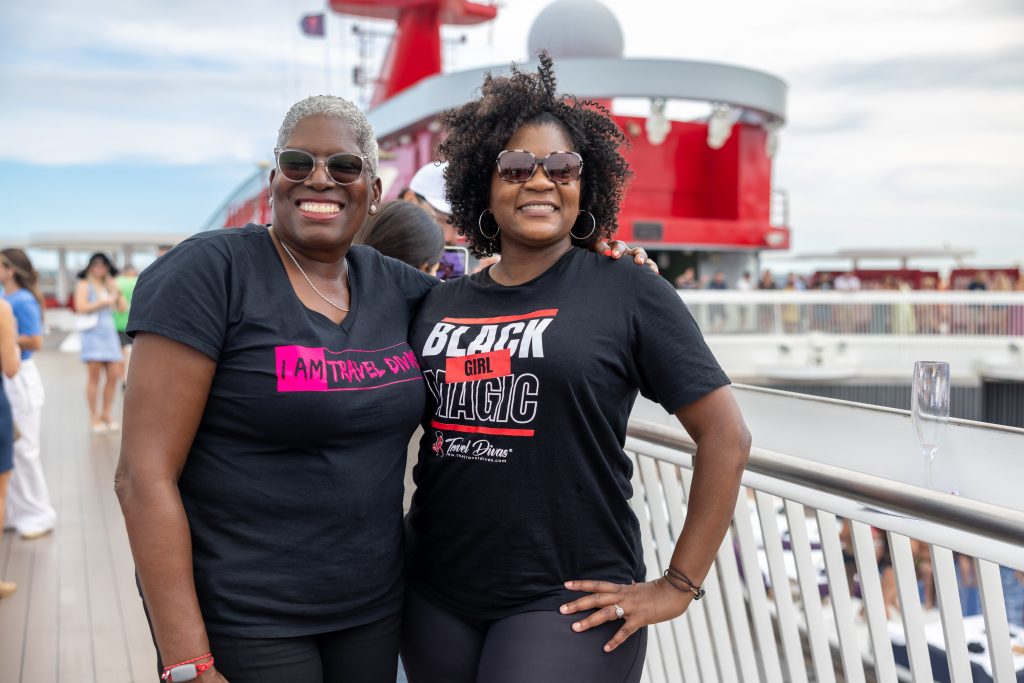 Calling all sports enthusiasts! The Love and Football Cruise 2024 is the perfect blend of romance and competition. Whether you're a football fanatic or just love cheering on your favorite team, this cruise promises thrilling games, exciting parties, and, of course, love in the air.
What's happening on this trip?
Unbeatable Destinations: Set sail from the vibrant city of Miami and bask in the exotic allure of Cozumel and Bimini.
Sophisticated Accommodations: we offer a range of stylish options designed to cradle you in comfort and opulence
Jersey-Up at the Welcome Party: Channel your sporty chic and kick off this voyage with flair!
Red Scarlet Night: a drenched-in-red pool and dance party unlike anything you've ever seen!
PJ Night Party: Because the name of the game is comfort, the dress code is simple: wear pajamas.
Super Bowl like a Diva: With plush seating, big screens, and prizes that keep the heart pounding, we turn game night into glam night!
Oh yes! You know you want to join us! Go ahead and click here to book!
Travel Divas Take the Seas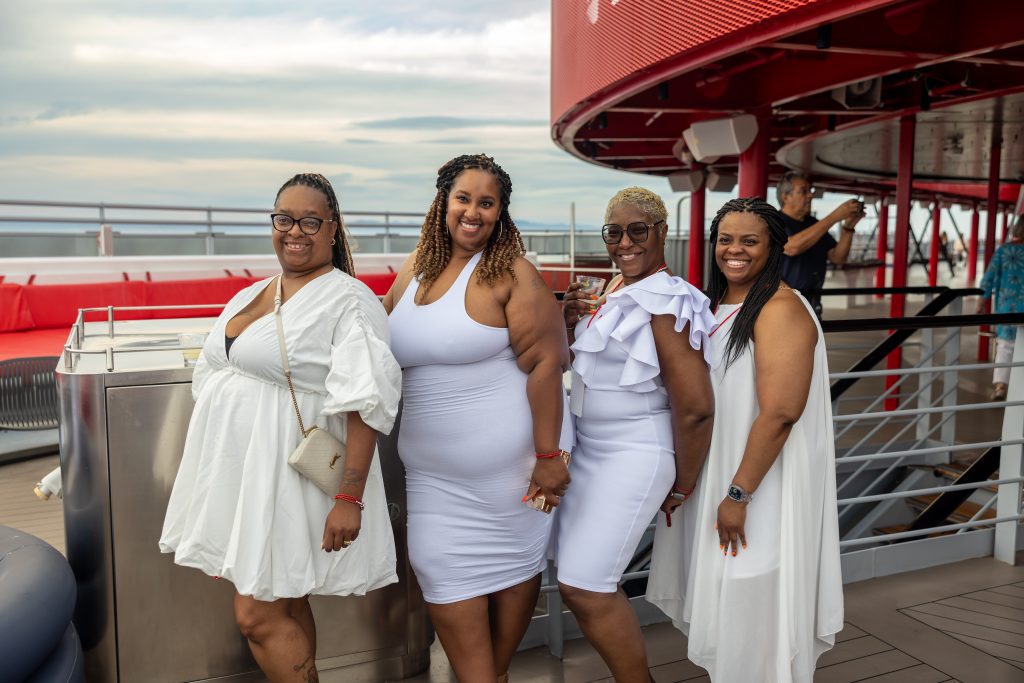 Get ready for a journey that's all about empowerment, connection, and luxury aboard the Resilient Lady. The Virgin Voyage: Travel Divas Cruise is our signature event, designed exclusively for our community. It's where Black Girl Magic meets the open sea, where you'll create bonds that last a lifetime!
Prepare to be mesmerized as we chart our course from the vibrant cityscapes of Athens to these awesome spots:
Piraeus (Athens) – Not just a city but a legend unto itself! Let's navigate Athens' vibrant street art scene and marvel at its striking blend of history and modernity.
Split – Step beyond the expected and indulge in the heady rush of Split's energy.
Dubrovnik – Lose yourself in the radiant energy of Dubrovnik.
Kotor – Let the maze of museums, churches, and cafe-strewn squares of this charming Montenegrin city capture your heart.
Corfu – Go beyond the picture-perfect emerald mountains and discover a world teeming with historical landmarks, bustling markets, and the coolest beach clubs.
So, Are you Ready?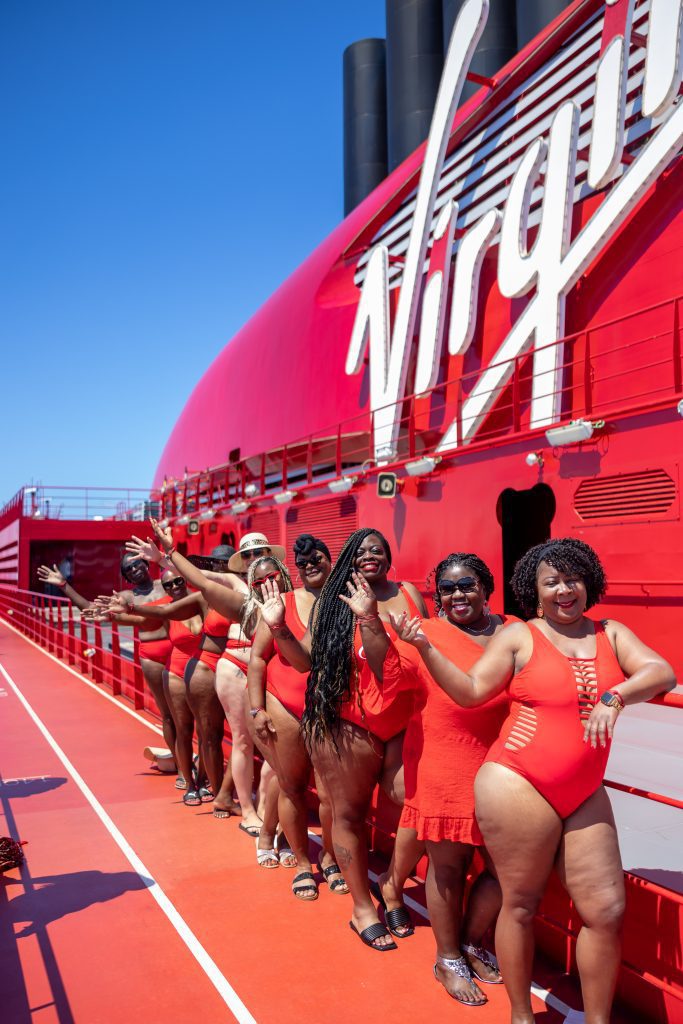 So, Sis, what are you waiting for? It's time to embark on the adventure of a lifetime with Travel Divas and Virgin Voyages. Whether it's the NYE Cruise, the Girlfriends Cruise, the Love and Football Cruise, or our very own Travel Divas Cruise, we've got a voyage with your name on it.
Book your spot now and let's set sail together. Embrace the adventure, celebrate your inner diva, and join us in creating memories that will shine forever. You're worthy of this experience, so don't miss out!
Book Your Virgin Voyage Cruise with Travel Divas Today and Let Your Black Girl Magic Shine!