Sis, the moment we've all been waiting for is here! As the autumn leaves turn golden, so do our opportunities to explore and conquer new horizons. This is not just another week—it's Homecoming Week with Travel Divas!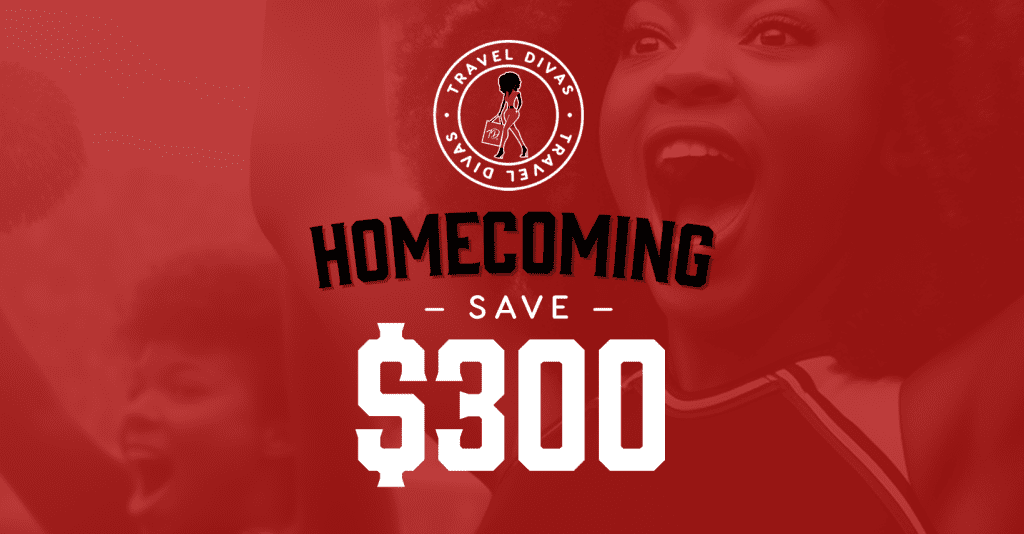 An Invitation You Can't Refuse
How does a Homecoming Week end in the most fabulous way? With a sale, of course! A sale that's not just a discount, but an invitation—an invitation to enrich your life with more travel, more experience, and more connections.
From October 26th to October 29th, Travel Divas is giving you the golden ticket to your next dream trip. Save a whopping $300 on any trip of $3000 or more using the promo code HOMECOMING2023. Let the spirit of luxury, sophistication, and the unparalleled Diva Experience envelop you as you seize this offer!
A Nostalgic Journey Down Memory Lane
While we're all about the future, Homecoming Week is a precious time to look back and appreciate the incredible journey we've been on since 2007. Each trip is a bead on the necklace of memories we share as a community, and oh, how that necklace has grown over the years!
Inside our Facebook group, we are taking a trip down memory lane, going as far back as the beginning. We are reminiscing the sunsets we watched together, the mountains we climbed, the beaches we sprawled upon, and the hundreds of cities we've explored. Our hearts have beat in the rhythm of Samba in Brazil and felt the tranquility of the Japanese Zen gardens.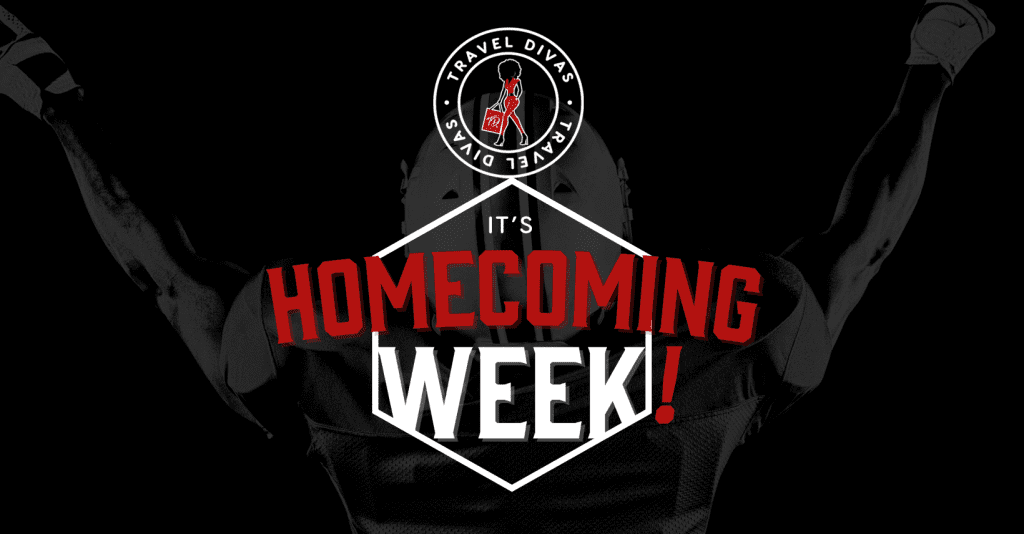 How to Engage and Reminisce
Engagement Idea: Share your favorite Travel Divas moments from over the years on our Facebook group using the hashtag #DivasMemoryLane. Let's make this Homecoming Week an anthology of our best memories, bound by the threads of community and Black Girl Magic.
Seal the Deal on Your Next Adventure
The world is your oyster, and it's time to explore it, Sis! Use the HOMECOMING2023 promo code to be a part of our future escapades. Whether you've been eyeing the tropical paradises of Bali or the historical landscapes of Rome, now is the time.
A Gracious Farewell Until Next Year
As we wrap up our Homecoming Week 2023, let's carry this momentum into the adventures that lie ahead. The sale might end on October 29th, but the memories we make and the friendships we forge are eternal.
So let's lift each other up, explore new horizons, and continue to be our fabulous, authentic selves. You're worthy of it all, and the Homecoming Week Sale is just the beginning. Let's seize it with both hands and eyes wide open to the world's beauty, because, Sis, we are unstoppable when we're together!
Ready for your next chapter in the epic saga of Travel Divas? Use the code HOMECOMING2023 and let the adventure begin. Until then, keep shining your signature sparkle all around the world.
Here's to you, here's to us, and here's to many more journeys adorned with the irreplaceable sparkle of Black Girl Magic! 🌟🌍👑