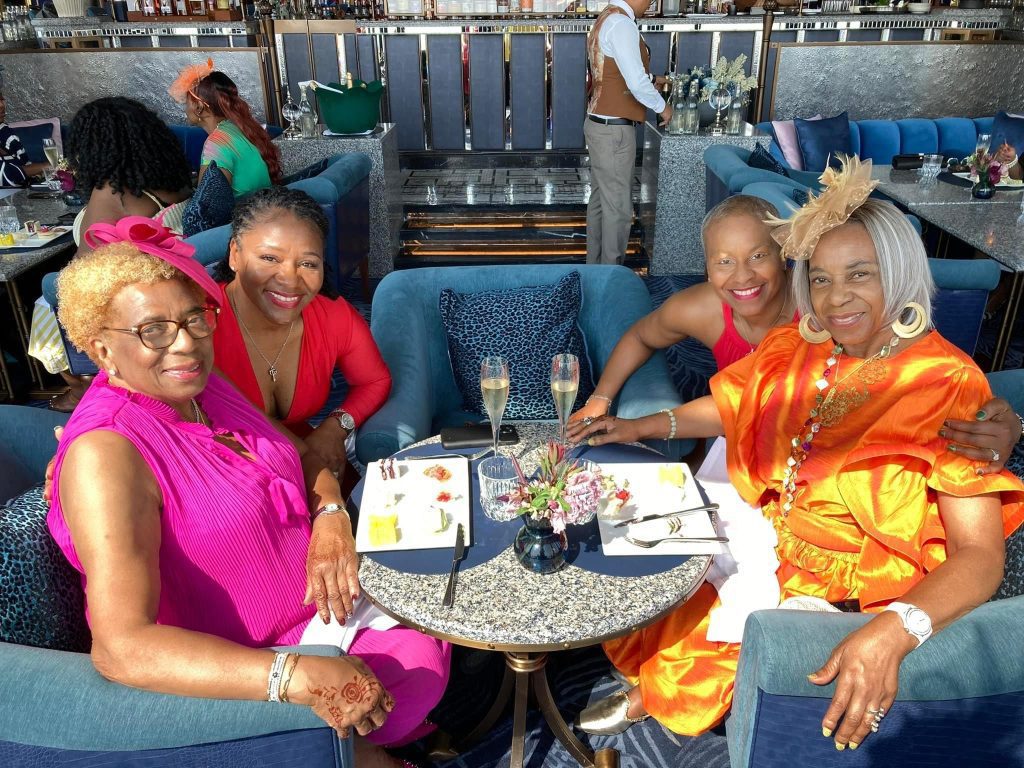 Hey there, fabulous souls! If you're ready to embark on a journey of elegance, luxury, and pure indulgence, we've got just the ticket: Afternoon of cocktails and beauty, Dubai-style, with a dash of Travel Divas magic!
Sip, Savor, and Slay: Ladies Adorned in Glamorous Headpieces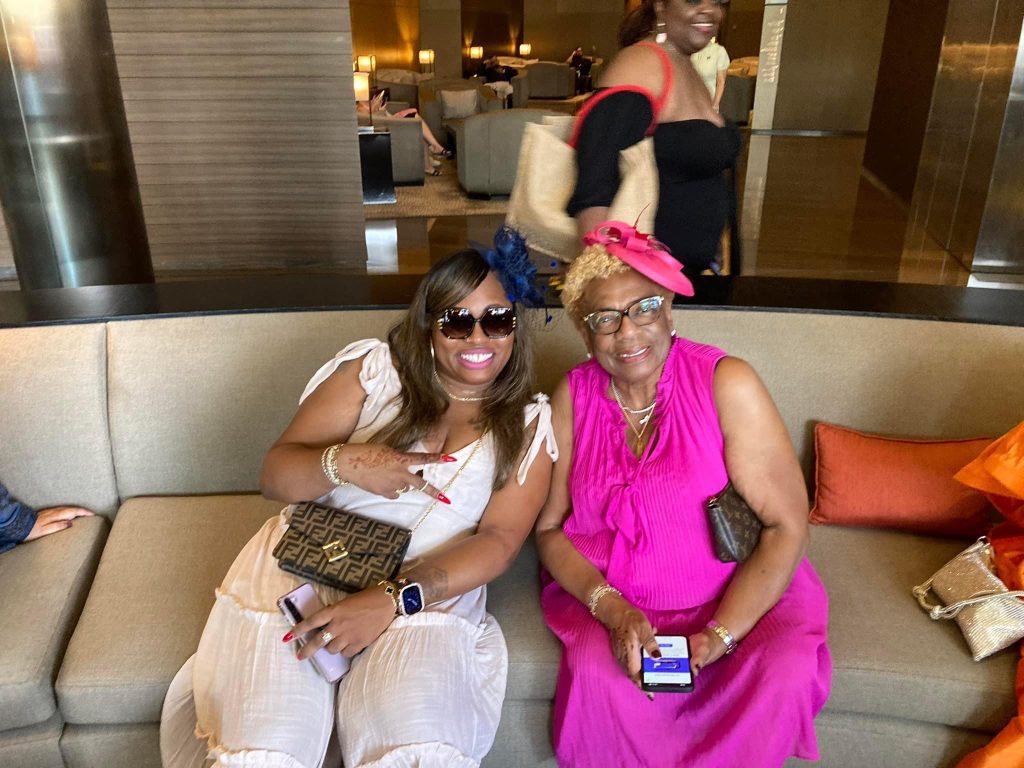 Picture this: You step into a world of opulence where the sun kisses the horizon, and the Dubai skyline glistens like gold. As you enter, you're welcomed by a sea of beautiful divas, each donning exquisite headpieces that rival the crown jewels. It's not just any afternoon; it's a fashion show of its own!
The ladies of the Travel Divas community know how to make a statement. With headpieces that range from traditional Arabic designs to avant-garde creations, they bring a vibrant kaleidoscope of culture and style to the table. Every head-turning accessory tells a story, and together, they create an ensemble of elegance and panache.
Feast Fit for Royalty: Delight in Culinary Wonders and Exquisite Cocktails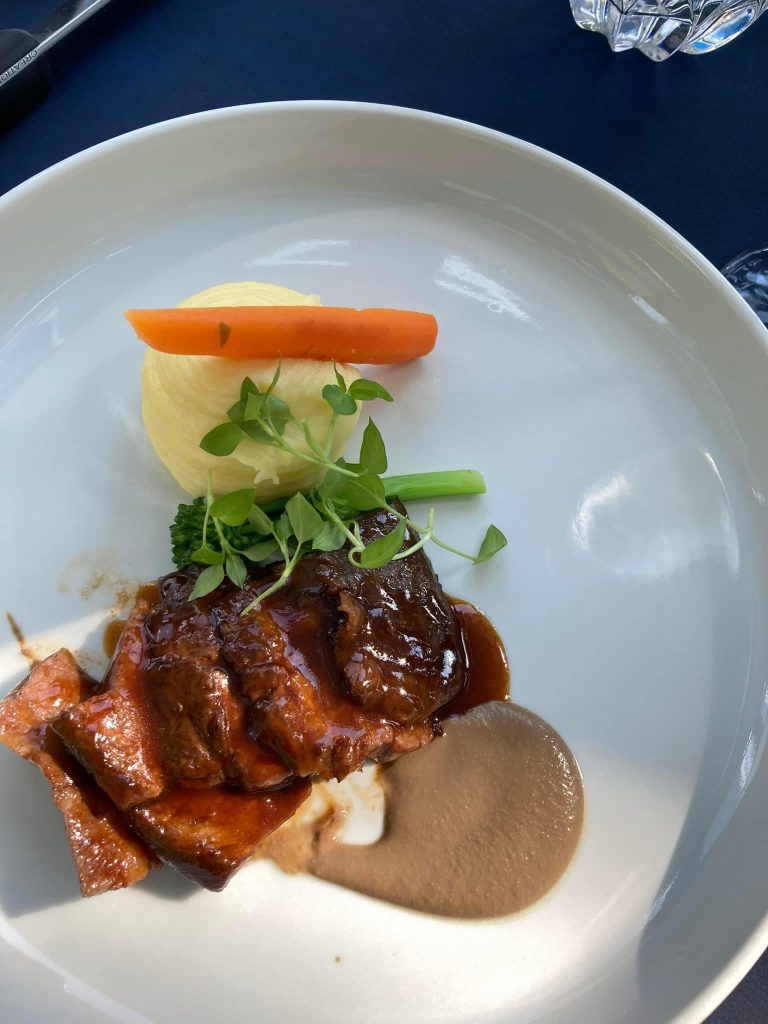 Now, let's talk about the pièce de résistance – the food and cocktails! Prepare your taste buds for an extraordinary journey as you're treated to a spread that's fit for royalty. Dubai's afternoon tea is a fusion of traditional Emirati flavors and international delicacies.
Indulge in delicate finger sandwiches, divine pastries, and perfectly baked scones that melt in your mouth. The fragrant spices and sumptuous textures will transport you to a world of pure bliss.
But it doesn't stop there! Dubai's Diva afternoon wouldn't be complete without a selection of handcrafted cocktails that dazzle and amaze. Sip on creations that combine the finest spirits with Middle Eastern influences, adding an exotic twist to your experience.
Laughs, Love, and the Beauty of the Divas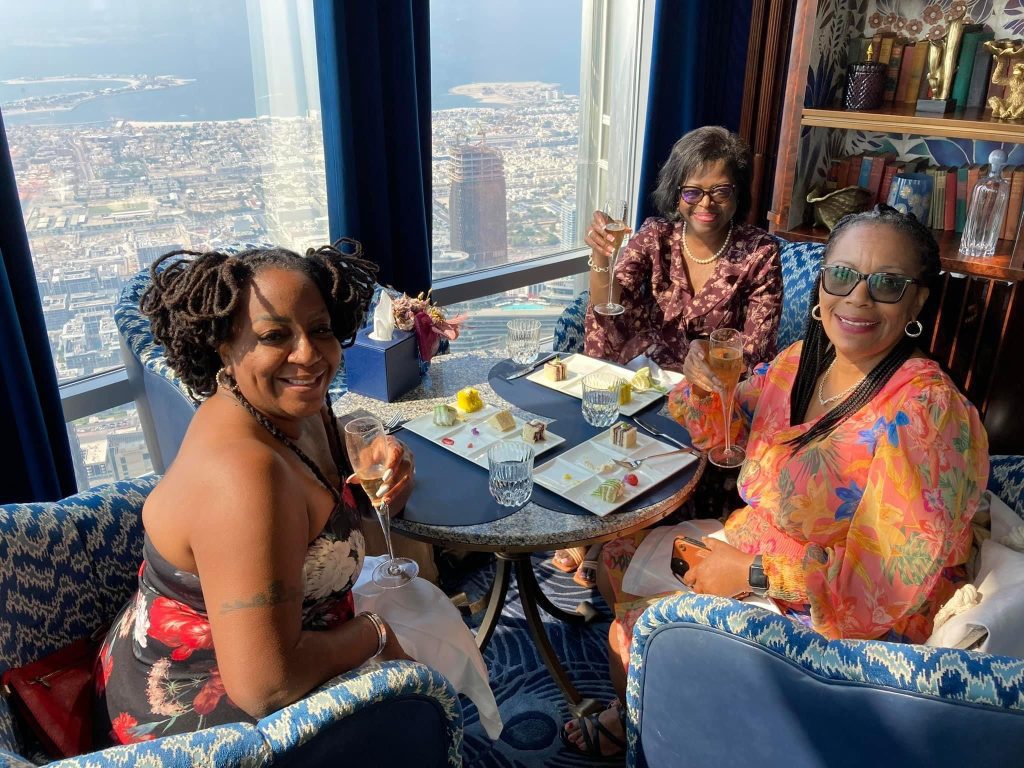 As you nibble on exquisite treats and sip on cocktails that dance on your palate, the atmosphere is filled with laughter and joy. The Travel Divas community knows how to turn every moment into a memory. Sharing stories, celebrating life, and uplifting each other—it's the essence of our sisterhood.
The beauty of our divas goes beyond what meets the eye. It's the strength, resilience, and magic that flows through every conversation and shared smile. In Dubai's luxurious setting, surrounded by like-minded souls, you'll feel the empowerment and radiance of Black Girl Magic like never before.
Your Passport to Glamour: Book Your Dubai Adventure with Travel Divas Today!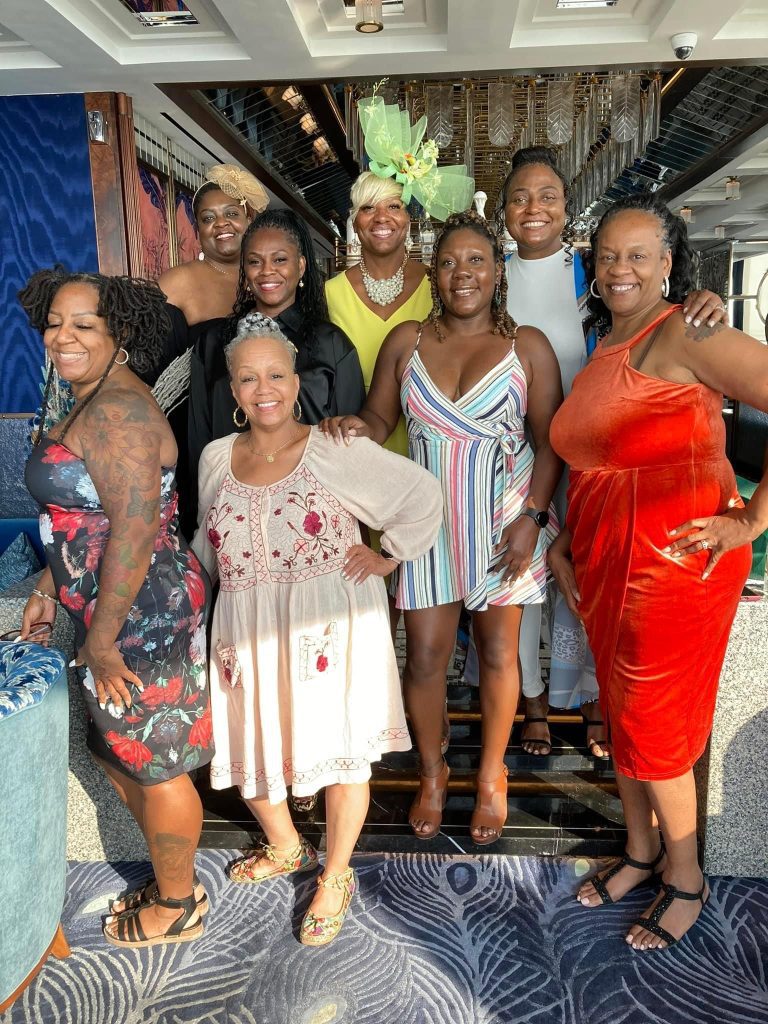 Ready to join the ranks of the fabulous divas who've experienced Dubai's enchanting afternoon? Don't wait! Book your trip with Travel Divas to Dubai and unlock a world of elegance, culture, and unforgettable moments.
Let's lift each other up, explore new horizons, and be our authentic, fabulous selves in the heart of Dubai. You're worthy of it all, sis!
So, what are you waiting for? Embrace your strength, shine bright, and let's make memories that will last a lifetime. Dubai is calling, and the divas are waiting to welcome you with open arms. Book your adventure now, and let the magic of Dubai sweep you off your feet!
See you soon Diva,
Travel Divas