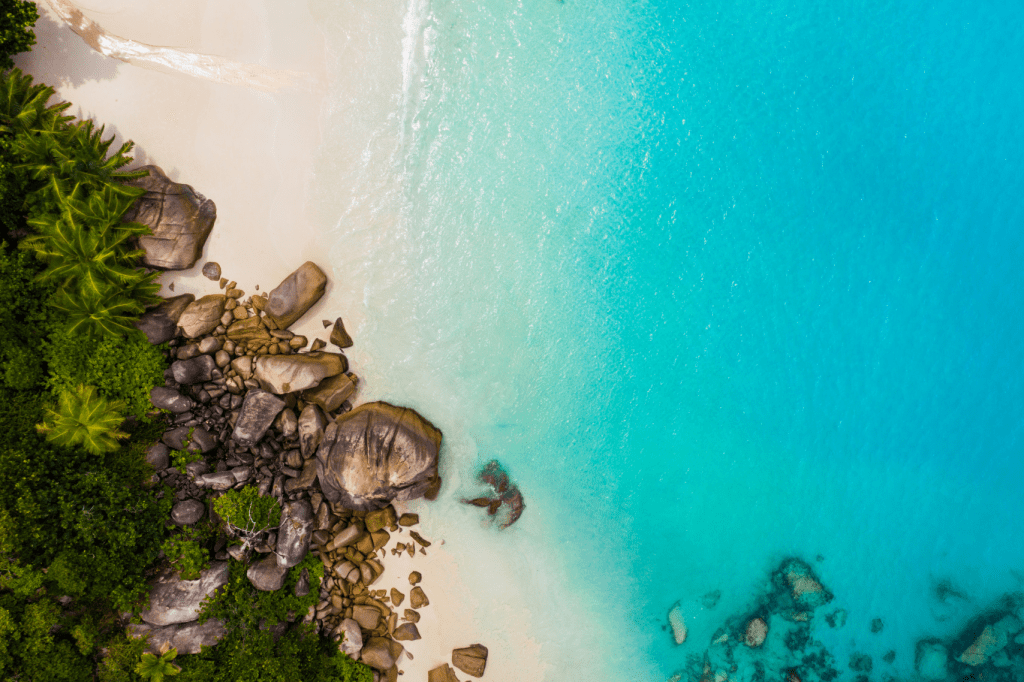 The gentle brush of palms swaying in the wind rocks you to sleep like a lullaby. You drift in and out and wonder ….
Am I dreaming?
Is this real?
Is this paradise?
It surely feels like it is. Your toes are dug into the warm, white sand, giving your hardworking feet a soft massage.
The soft rise and fall of the clear blue waters caress the shore and urge you out of the best slumber you've had in years, as a fellow Travel Diva gently taps you on the shoulders – not wanting you to miss the watercolor sunset.
Definitely a dream, you think. But truth is, it's not. And, this could be your reality when you travel with us to the serene city of Mahé in Seychelles in East Africa in May 2023.
Here's a sneak peek of the daydream:
Days & Nights at the Story Hotel, Seychelles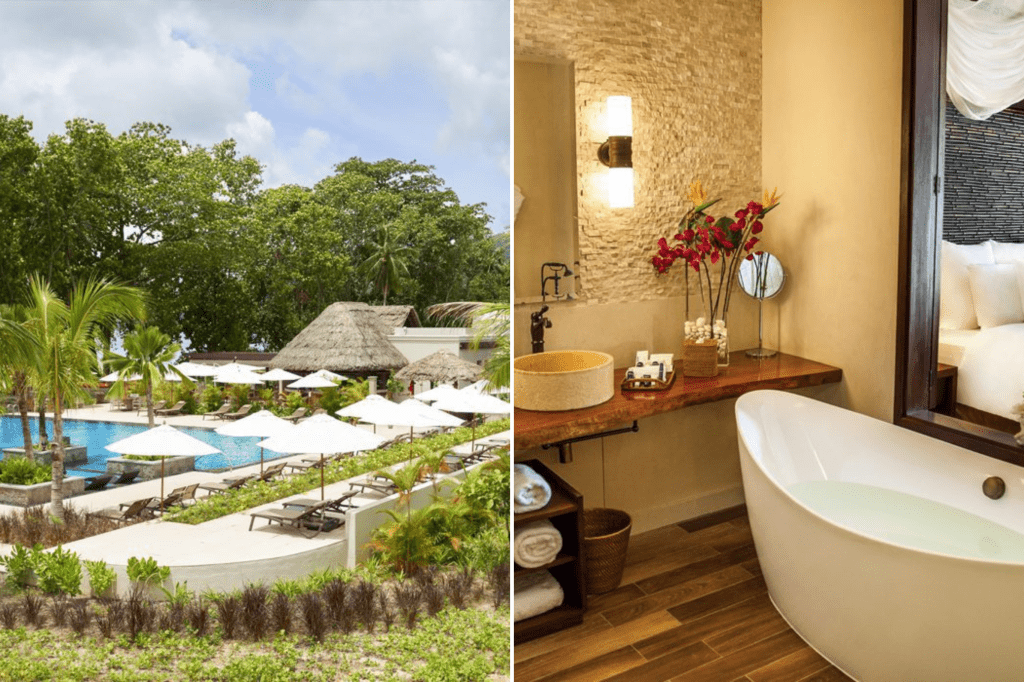 With a balcony view, so you never forget you're in paradise, you'll stay in a magnificent junior suite before you attend a cocktail reception with canapes, wine, roses, and more. And of course, we'll end our week with a traditional Travel Divas farewell dinner composed of Seychelles' local delicacies.
Afternoon Sunset Cruise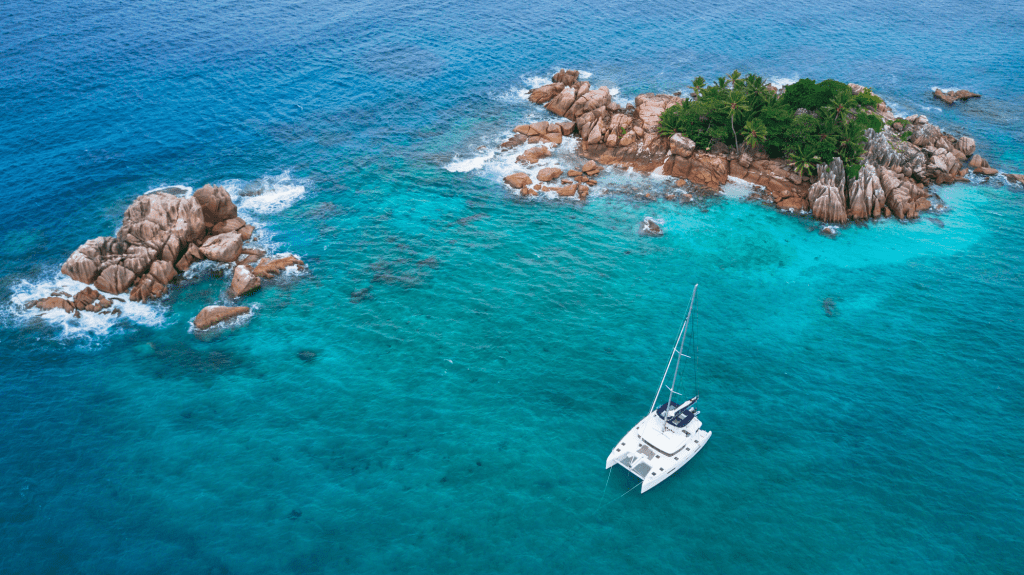 Watch as you unknowingly become the next National Geographic photographer when the sun sets and bursts into hundreds of different colors during our Seychelle cruise … complete with snacks, DJ, and drinks.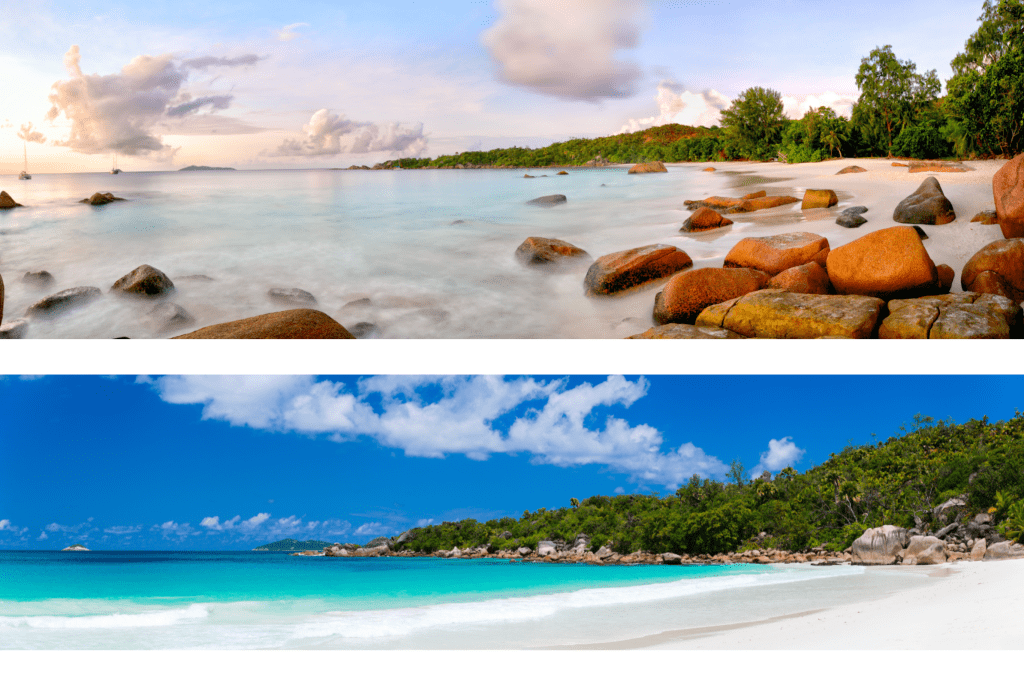 Peaks of Paradise
If the name's any suggestion, then our thrilling trek up Seychelle's lush greenery and hiking trail will reward you with stunning views of the islands. Of course, we provide you with food and a local guide to keep you safe and feeling good.
Island Hop
Island hop like a diva as you sprinkle your Black girl magic on Praslin and La Digue, visiting national parks, having your photo taken on the world-famous Anse Lazio Beach, and more.
Ready to go so far away that Calgon couldn't even reach these depths of paradise? Join us in Seychelles in 2023.