Sit back, relax, and welcome to the epitome of luxury. Imagine yourself at a chic Parisian bar, the ambiance tinged with timeless sophistication, the atmosphere humming with elegance. Now, let me introduce you to the drink that personifies grace and high class: the French 75 cocktail. Oui, darling!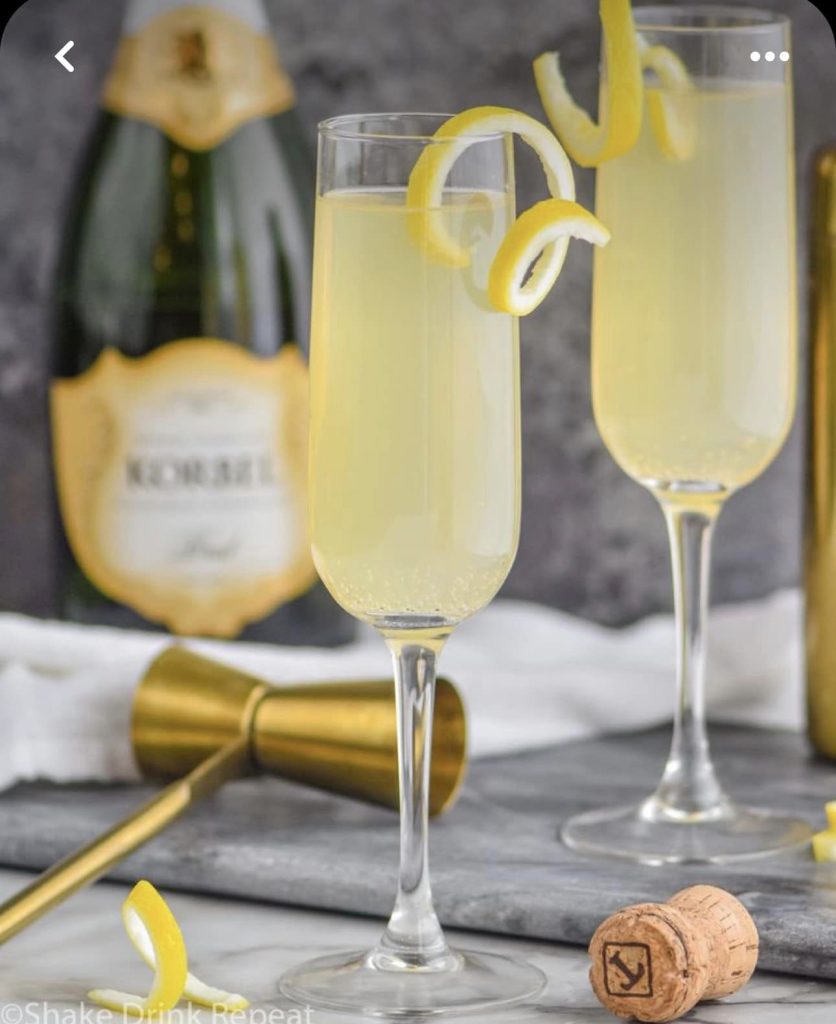 A Storied Sip
Ah, the French 75—its very name evokes an era of unparalleled glamour. Originally created in the early 20th century, this cocktail boasts a tantalizing blend of gin, Champagne, lemon juice, and sugar. It's as if the finest elements of both classic and contemporary have been shaken and poured into a crystal flute just for you. This cocktail's got history, but girl, we're here to make it herstory.
A Dash of Black Girl Magic
Y'all, here's where the story becomes irresistibly fabulous. Our community is turning this iconic cocktail into a sensation all over again. Imagine sipping a French 75 while adorned in melanin-loving hues—emerald green, radiant gold, and obsidian black. It's not just a drink; it's an experience.
The French 75 is a canvas, and Black Girl Magic is the palette. Whether it's a birthday soirée, a romantic dinner, or a girls' night in, a French 75 infused with our own unique charm becomes an affirmation. Honey, it's like sipping your own magic!
The Ultimate Luxury
Sis, in the realm of cocktails, the French 75 is the grand dame. Why? Champagne, darling! That effervescent magic elevates every occasion, making your moment not just memorable but divine. It's the perfect luxury experience, a cocktail that makes you feel like you're wrapped in fur and sprinkled with diamonds.
So next time you raise a glass, make it a French 75. Feel that Black Girl Magic coursing through your veins as the bubbly dances on your tongue. That's right—luxury and empowerment, united in a single sip.
Your Next Horizon Awaits
We're all about embracing the extraordinary, the luxe, and the groundbreaking, are we not? So why settle for the ordinary when the sublime beckons? Let's lift each other up, explore new horizons, and be our authentic, fabulous selves. You deserve this ultimate luxury. So, go ahead—pour that French 75, make your toast, and let your Black Girl Magic shine. 🌟
Recipe for Your Own French 75 Elixir
1 ½ oz gin
¾ oz fresh lemon juice
½ oz simple syrup
Champagne to top
Lemon twist for garnish
In a shaker, combine gin, lemon juice, and simple syrup.
Shake it up! Imagine you're mixing in all your dreams and ambitions.
Strain into a chilled Champagne flute.
Top with Champagne.
Garnish with a lemon twist, as fabulous as you are.
Now, sip and soar, Queen!
---
So, there you have it—a touch of luxury, a sprinkle of empowerment, and a whole lot of Black Girl Magic. We're rewriting the story of the French 75, one fabulous glass at a time. Cheers, Sis! 🥂✨