Imagine this, Sis: A mosaic of laughter, camaraderie, and shimmering gowns, all set against the timeless backdrop of Rome. As the sun gently bowed to twilight, the heart of Rome beat in sync with the rhythm of Black Girl Magic, setting the stage for the Travel Divas Farewell Dinner—a Little Black Dress Affair that will be etched in memories for lifetimes.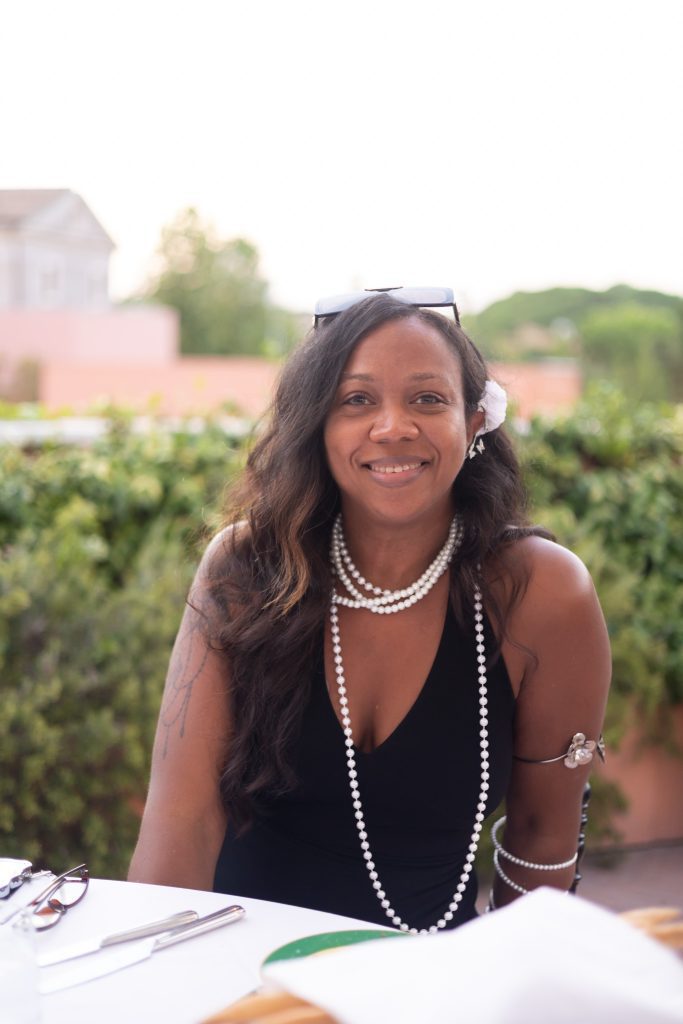 Rome – The Eternal City Meets the Eternal Sisterhood
In a city where every corner tells tales of love, heroism, and art, we added our own narrative—one of unity, empowerment, and undeniable flair. The cobbled streets resonated with the hum of our anticipation, as each Diva stepped out, celebrating both individuality and the collective spirit of our vibrant community.
Elegance in Every Frame
With over 100 snapshots capturing the essence of the evening, each picture painted a tale more captivating than the last. The allure of the "Little Black Dress" was unmistakable. From sultry silhouettes to playful frills, every dress was a canvas of personal style, confidence, and a touch of that Diva sparkle.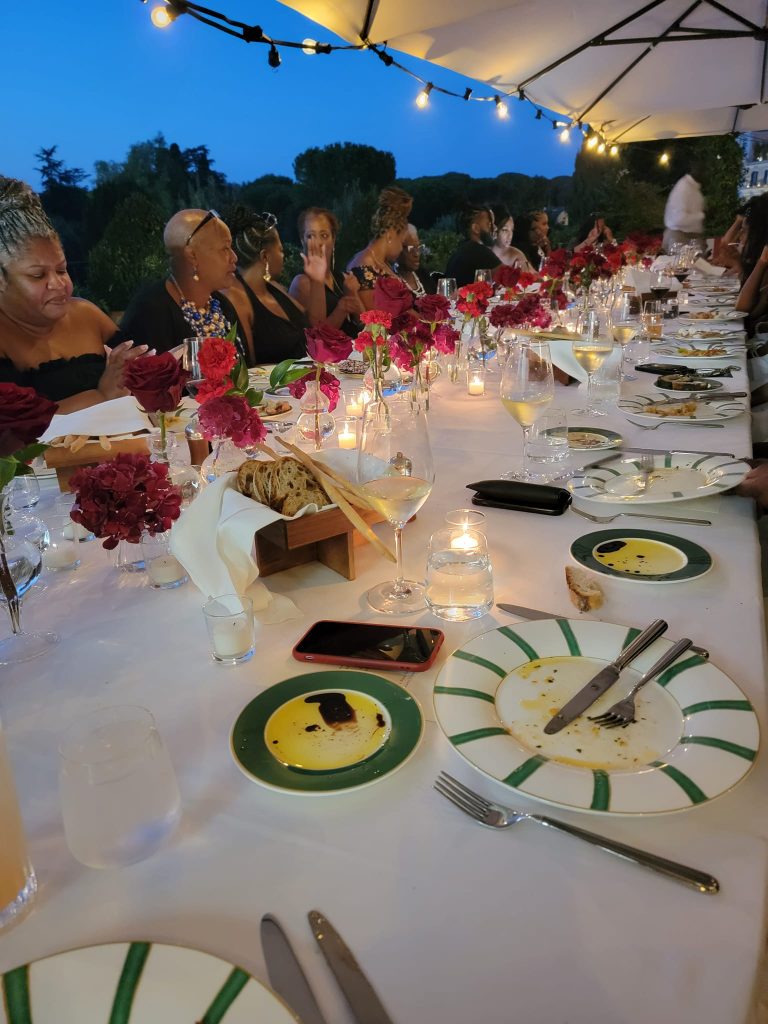 The Tablescape – A Reflection of our Essence
Sophisticated and upscale, yet bursting with warmth and familiarity. As the candles flickered, casting a golden glow on delicately placed crystals and florals, the tables became a reflection of what we stand for—grace, strength, and a dash of dazzle.
Toasts, Tales, and Tomorrow
Amidst the clinking of glasses, the night was peppered with stories from our Roman adventures. Laughter echoed, toasts were raised to past exploits and future escapades, and as the evening unfolded, the promise of new horizons filled the air.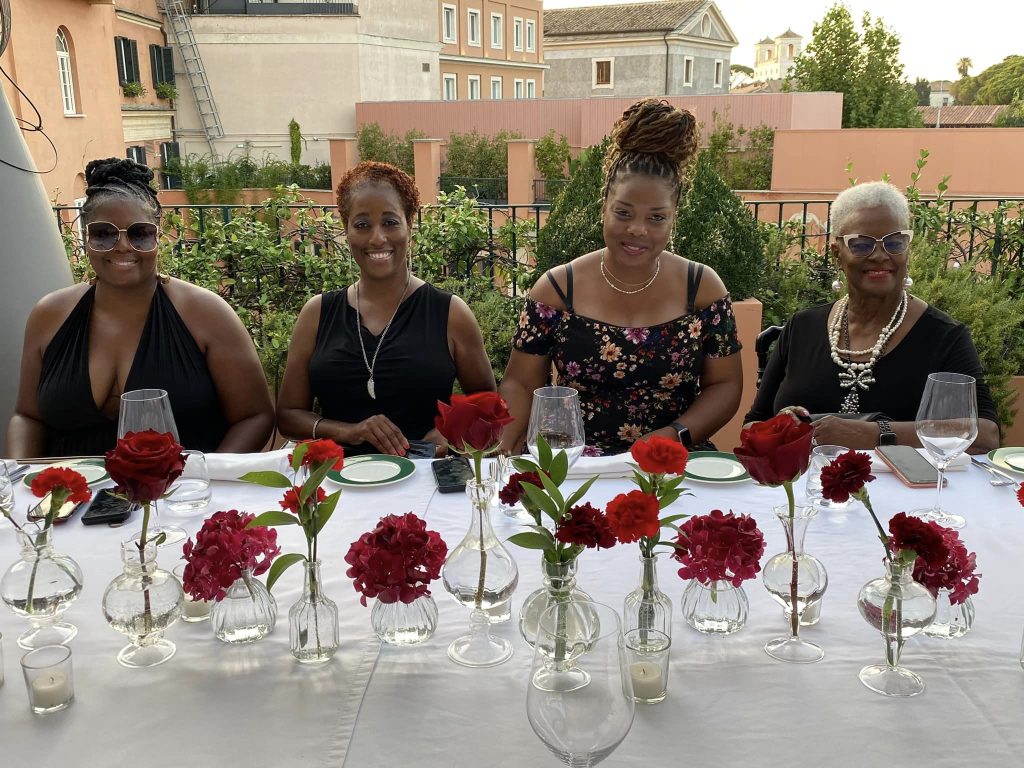 Empowering Each Other to the Next Grand Adventure
Every moment of that evening was a testament to the bonds we've forged and the memories we've created. But as with all beautiful stories, this Roman rendezvous was just a chapter in the ever-evolving Travel Divas tale. Our eyes are set on the horizon, ready for the next grand adventure, fueled by the energy and passion of that magical evening in Rome.
In the embrace of the night, we departed with full hearts and a shared pledge—to lift each other up, to shine bright, and to always embrace the Black Girl Magic that binds us.
Until the next rendezvous, Sis. 🖤✨🥂 See you in Rome again in 2024.
#TravelDivasInRome #BlackGirlMagicInItaly #LBDGlamour #SisterhoodInSilhouettes