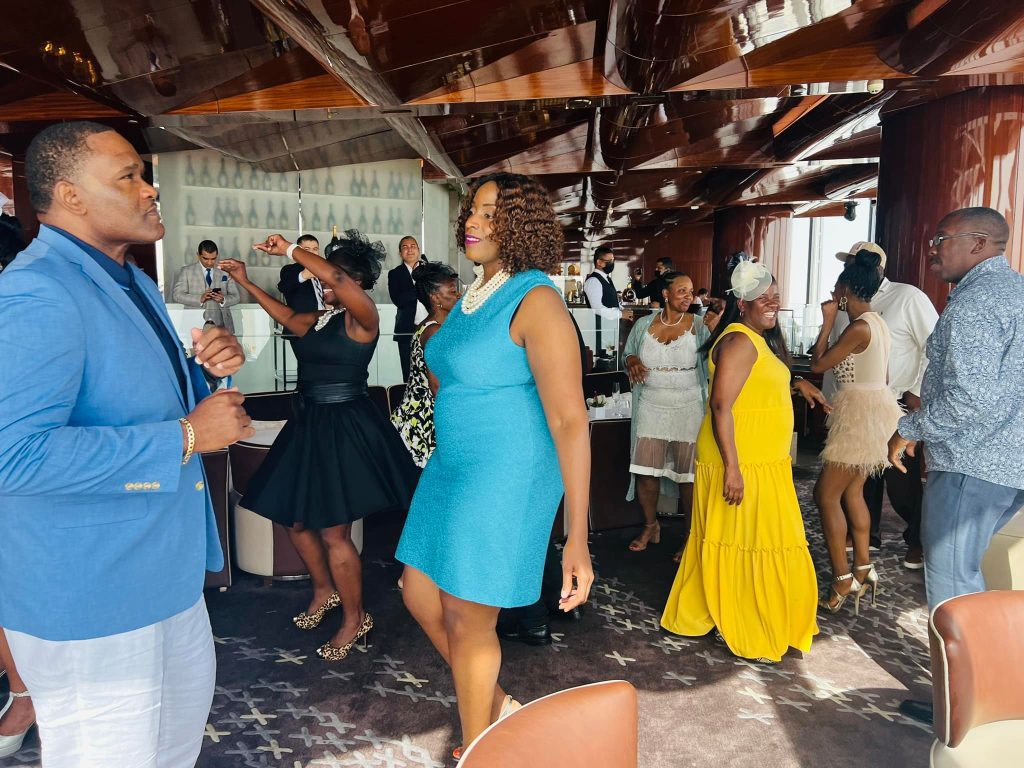 Oh, Sis, grab your partner and fasten those seat belts because we're soaring to the Land of Gold—Dubai! Travel Divas is rolling out the magic carpet, and y'all better be ready for an experience that screams opulence, adventure, and Black Girl Magic!
Why Dubai, Darling?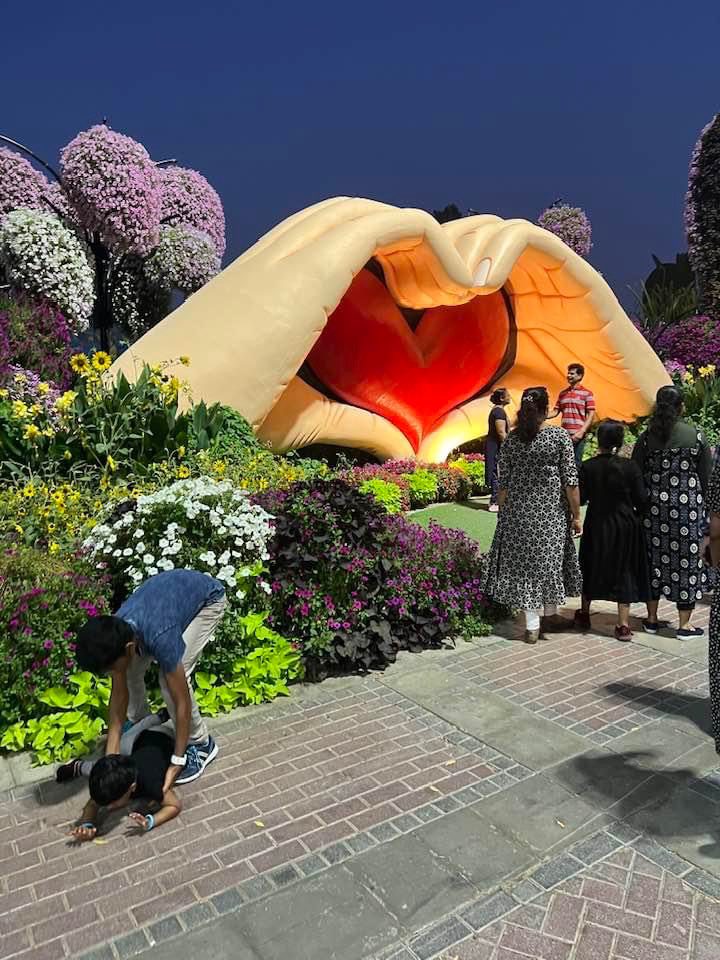 Imagine gliding across the glittering sands of the Arabian Desert as the sun sets, painting the sky in shades of melanin-loving hues—gorgeous golds and sumptuous crimsons. You're not just in a fairy tale, darling, you're in Dubai—a city where modern luxury meets timeless tradition.
Ah, the LOVE sculptures in Dubai—where art and romance dance in a harmonious ballet, setting the stage for you and your boo to bask in the universal language of love, all while surrounded by Dubai's dazzling skyline.
The Romantic Vibes? Off The Charts!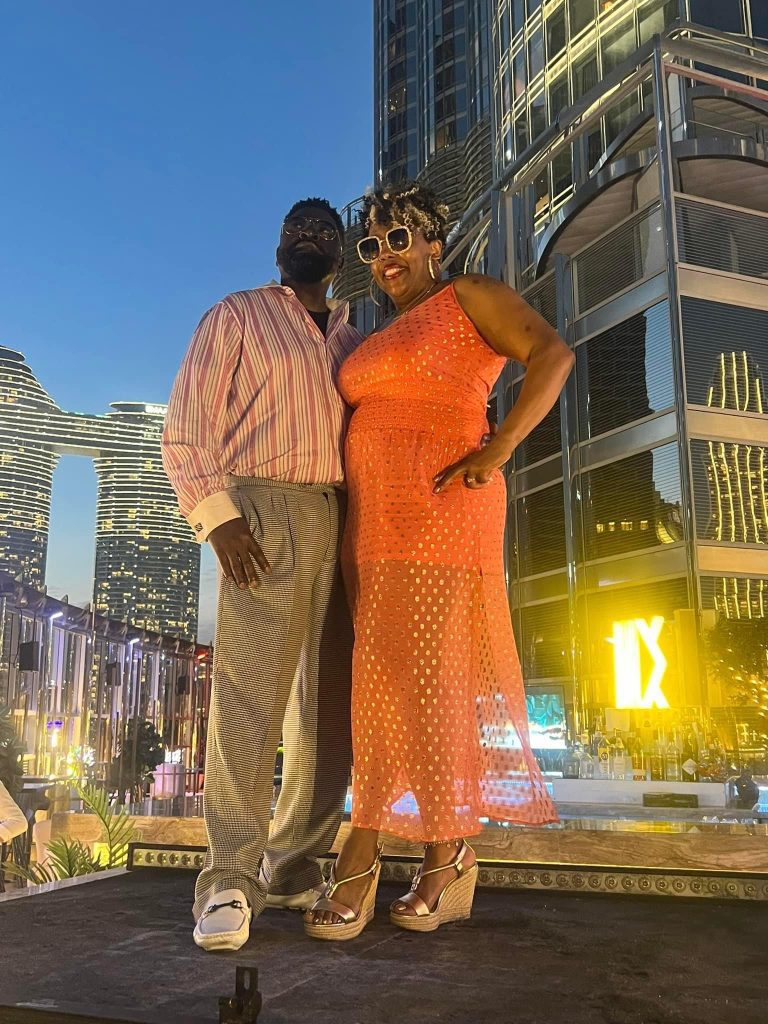 Candle-lit dinners in front of the Burj Khalifa? Oh, we got that. Cruising down the Dubai Creek under a starlit sky? You bet. Whether you're newlyweds or a forever-in-love kinda couple, Dubai is where romance is not just in the air but in every sparkling gold flake that adorns this stunning city.
Adventure Calling!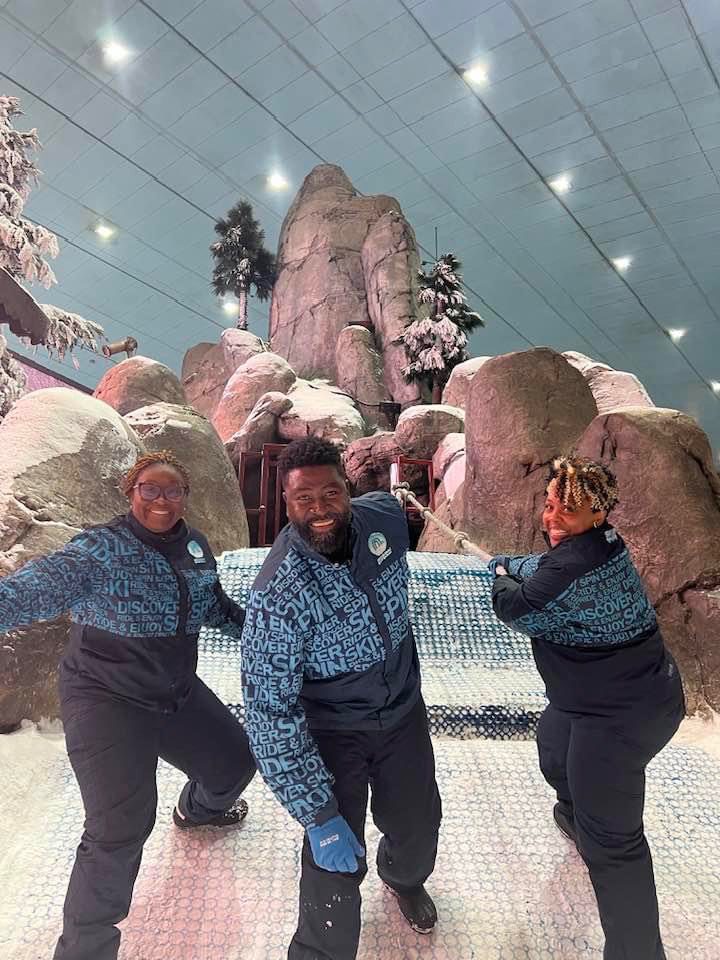 From skydiving over the iconic Palm Jumeirah to taking a hot air balloon ride over the desert, Dubai is for couples that thrive on adrenaline. Oh, Sis, let me spill the tea on Ski Dubai—where winter wonderland meets desert dreams! Imagine swapping your sunhat for a cozy beanie, all while still in the heart of the Arabian metropolis. Skiing down those frosty slopes, you'll feel like you've teleported from dunes to snow-capped peaks in the blink of an eye. It's a chilly, thrilling slice of alpine magic right in the middle of Dubai, and let me tell you, it's the coolest plot twist your love story needs! Feel the beat of a wild heart? Let's amp up the tempo!
All About that Luxury, Honey!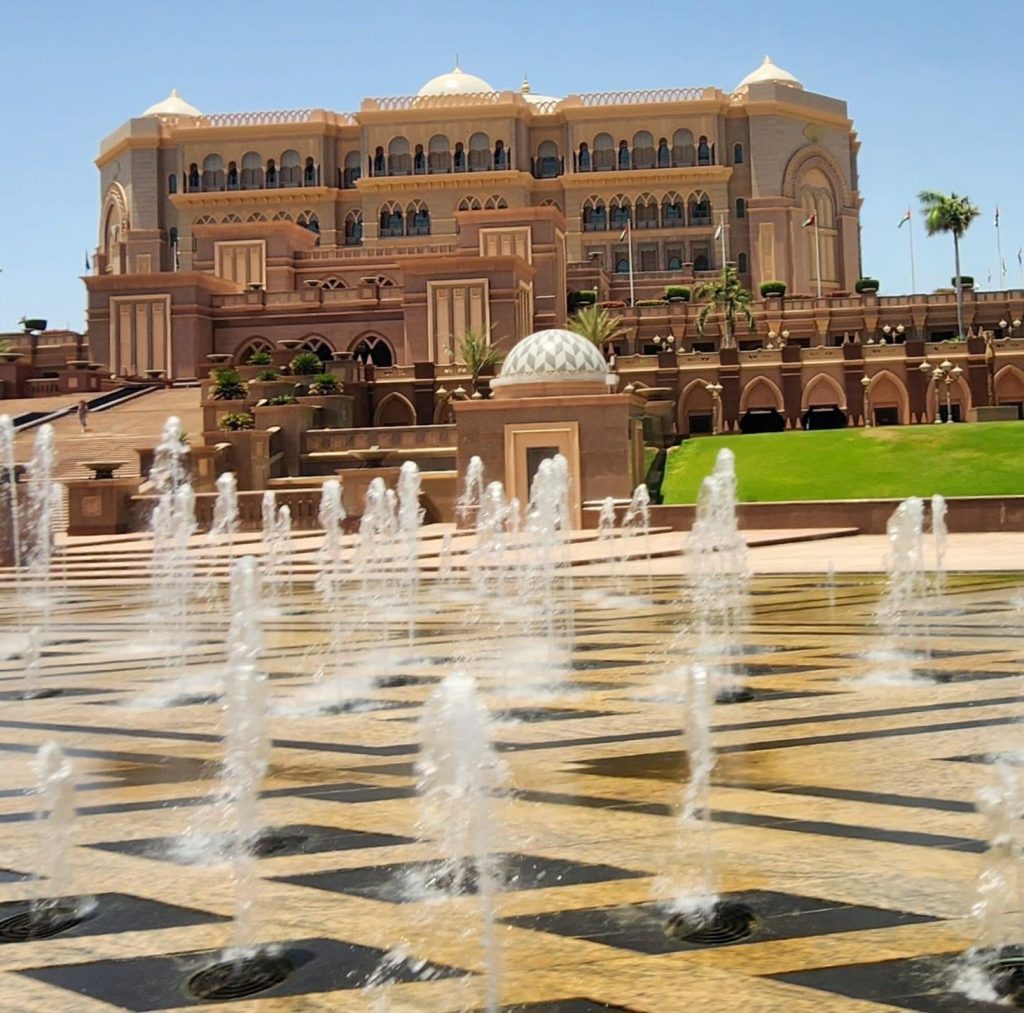 Get ready to be enveloped in a world that celebrates opulence, just like a smooth flow of vintage wine. Step into a world where skyscrapers touch the heavens and golden sands kiss azure waters—Dubai's luxurious scenery is a visual symphony that serenades every romantic soul.
Riding into Romance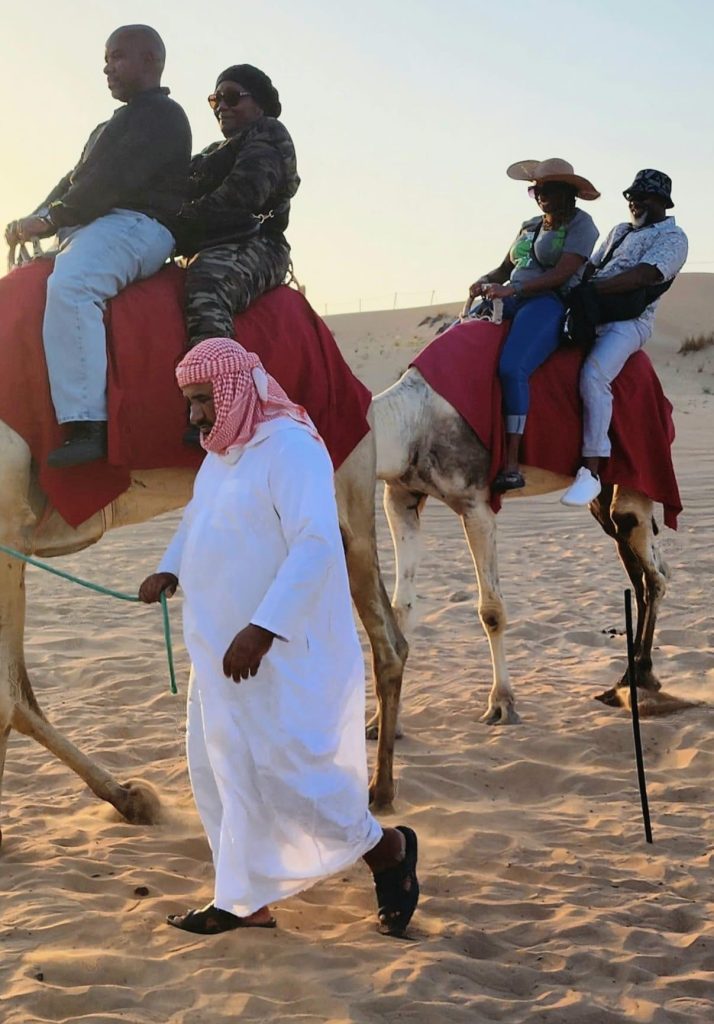 Girl, let's talk about riding into the sunset—not just metaphorically but literally! Picture this: you and your love, perched atop majestic camels, gliding over undulating sand dunes that stretch as far as the eye can see. The Arabian Desert becomes your personal playground, a serene landscape painted in shades of golden amber and fiery orange. And let's not forget those intimate moments when you pause to catch the sunset, its radiant glow reflecting the sparkle in both of your eyes. Trust, this isn't just a camel ride; it's a journey into the heart of nature, romance, and the sublime essence of connection.
Ready to Jet-Set to Dubai in 2024?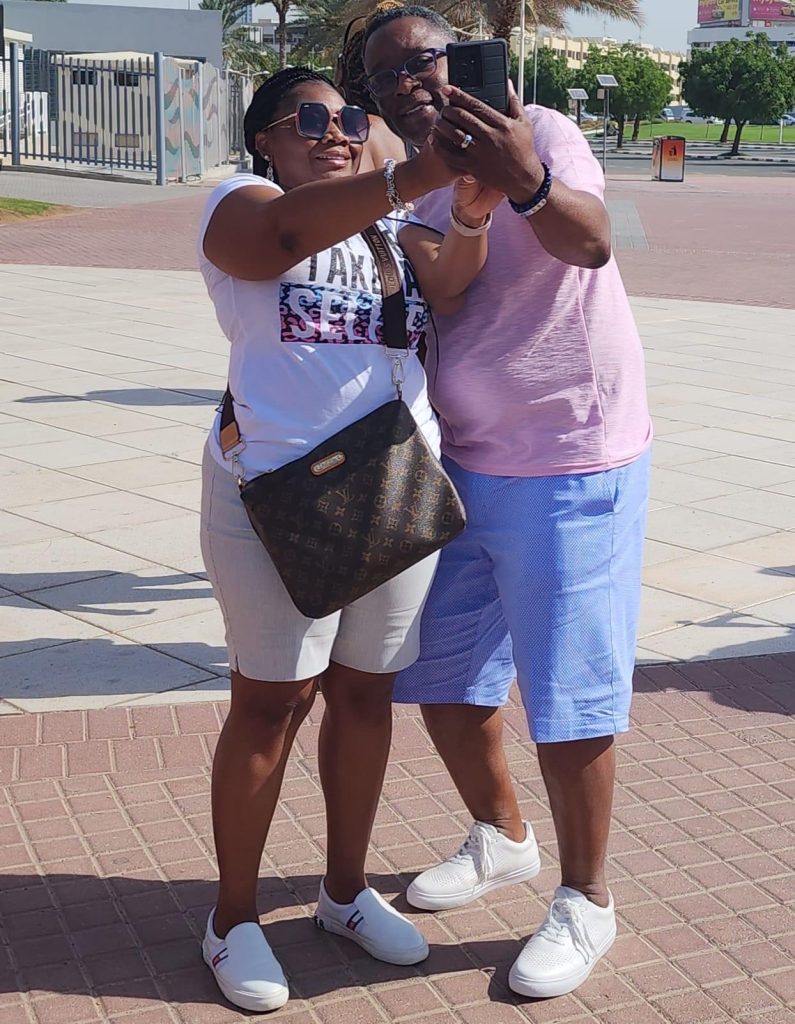 Girl, the time to act is now. Let's lift each other up, explore new horizons, and be our authentic, fabulous selves. You and your boo deserve nothing less. So, are you ready to sprinkle some Black Girl Magic all over Dubai?
Book Your Dubai Trip with Travel Divas Today!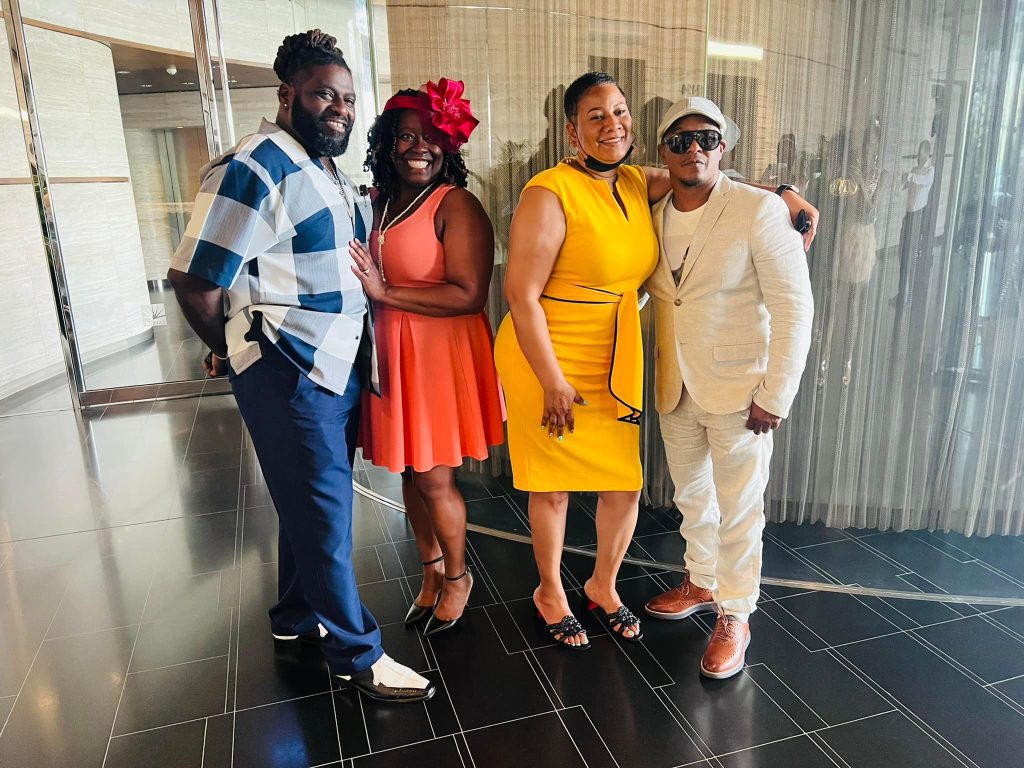 Don't let this opportunity slip through your fingers like grains of Arabian sand. Seize the moment, ignite that passion, and let's make 2024 a year to remember! Book Now
Sis, you're worthy of it all! Let's make this dream a sparkling reality.
See you in Dubai!