You've got your tickets. Your bags are packed. You're set to head out on the trip of a lifetime. And the only thing you can feel is … ANXIETY.
If that sounds familiar, you aren't alone. Traveling can be incredibly stressful, no matter how much you're looking forward to your trip. But the good news is, there are plenty of things you can do to ease your mind!
Flip the script on travel anxiety with these calming strategies to feel more relaxed before your next trip.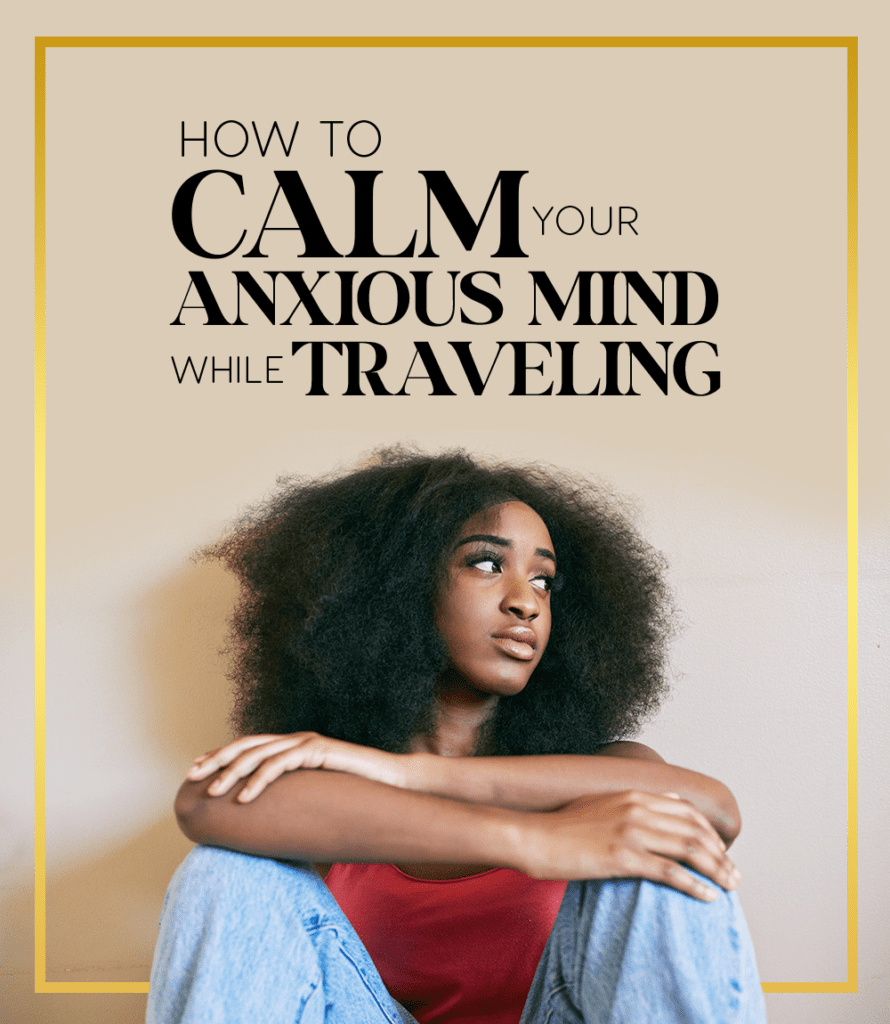 Tip #1: Give Yourself Time
Part of the reason so many people feel anxious during travel is the pressure to be in specific places at specific times. You start to worry about long lines, traffic jams, getting lost, forgetting something important and then panic sets in.
Giving yourself some extra time to get to your destination can relieve a lot of this stress and help you manage your anxiety. After all, it's incredibly unlikely you'll end up in a 2-hour traffic jam, an extra-long security line AND get lost in the airport! Knowing you won't be running to board your plane at the last minute will make the entire journey more enjoyable.
Tip #2: Stay Positive
If you begin your journey with a negative mindset, you're inviting stress and anxiety on your trip. Try to stay positive about your vacation from the moment you book it. Instead of asking yourself what might go wrong, focus on all the fun you'll have doing new things in beautiful places.
Tip #3: Be Prepared
Worried that something is going to go wrong while you're away? Set aside some time to journal these thoughts and what you can do to prevent them from impacting your trip. For example, you might check that you have all important phone numbers saved in your phone or designate a meeting place in advance in case you're separated from your group. While you should never dwell on worst-case scenarios, putting a little prep work in can calm your fears.
Tip #4: Practice Calming Techniques
If you deal with travel anxiety, then you know it can hit you at any time. Before your next trip, spend some time exploring breathing exercises, guided meditations and other calming techniques. The key here is to find something that works for you before you're in the middle of traveling. That way, when anxiety strikes, you'll be able to practice the technique in the moment.
_______________________________
Anxiety is part of traveling for many folks, but it doesn't have to be. Give yourself extra time, stay positive, be prepared and practice calming techniques to manage your anxiety. Want more insider travel tips and advice? Head here for everything you need to know!