Travel Diva, have you ever just been awe-struck at the excellence, commitment and overall Black girl magic that's out there in the world?

While we're not surprised, it still warms our hearts to see Black women out here crushing their goals!
That's why we're highlighting some of the most phenomenal women who have been sprinkling their magic in our hemisphere lately.
If you're not following the woman we're about to reveal, you're missing out!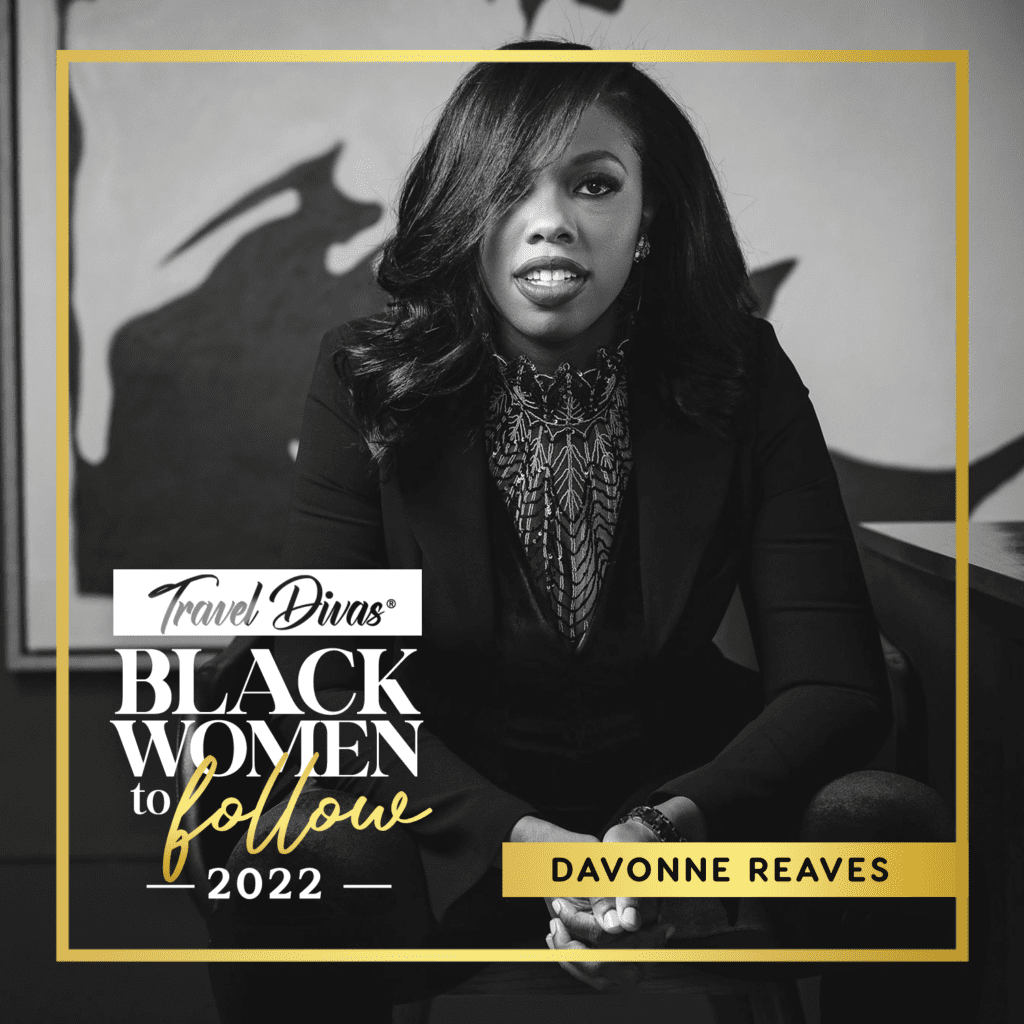 First up is real estate and hospitality magnate Davonne Reaves.
Davonne is the founder and chief hospitality strategist of Atlanta-based
hospitality firm, The Vonne Group.
Experience
With over 14 years of experience in hotel operations, asset management, hotel development and feasibility studies, Davonne is a certified Diva!
She's killed it in event management at Blair Management Consultant Services, hotel operations at the Hyatt Regency Atlanta, and hotel development consulting and feasibility at Horwath ATL. She switched it up and was the reigning queen of asset management at CHMWarnick.
She managed portfolios with over $1 billion in assets when she was at Horwath HTL and CHMWarnick. Talk about a boss!
Highlight Reel
While there isn't enough space here to list all of the magical things Davonne has accomplished, we'll share a few highlights.
In 2017, she founded the Vonne Group, a premier hotel consulting firm known for its cutting-edge market research and innovative brand positioning.
In 2019, she co-founded Epiq Collective, a commercial real estate investment fund specializing in hotels and multi-family real estate.
Where You Can Find Her
Davonne is on a mission to make hotel ownership and investments a reality for 221
ambitious wealth-builders this year.
Keep your eyes on her by visiting https://thevonnegroup.com/ to learn more.