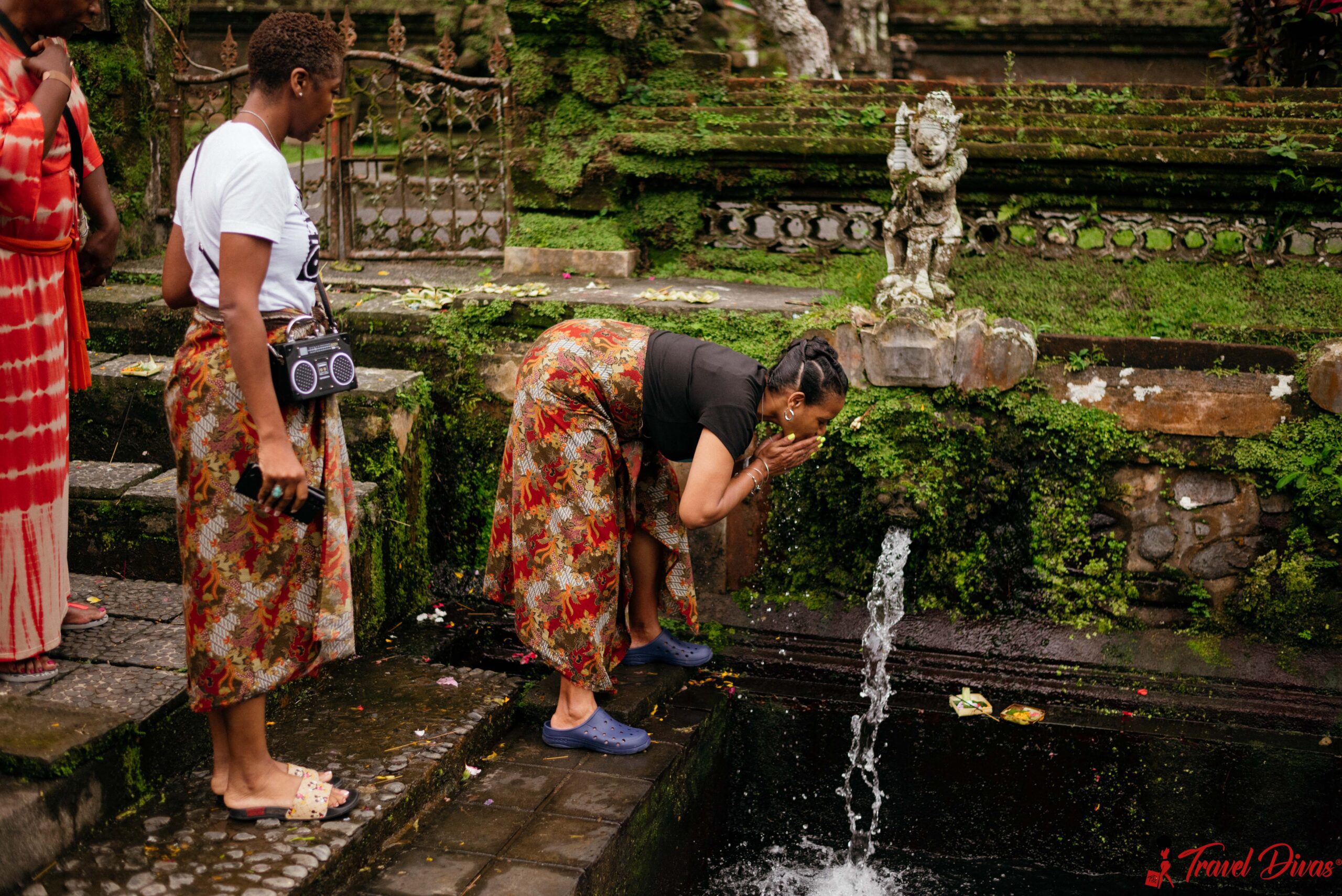 Not sure if you've been listening to the Diva grapevine recently, but Bali's been calling and it's time to pick up!
We know you've been working hard but all work and no play is not how a Diva should live!
So, how about we do this instead – head to Bali with us so you can indulge in some of the best spa treatments on the planet? There's no better way to ease into your trip and fill your cup with serenity as you slow your roll in paradise.
Here are some of our favorite spots to let it all go!
Prana Spa
You may be in Indonesia, but the exquisite Ayurvedic massages in this terracotta hued-spa will transport you to heaven on earth. With its opulent Middle Eastern vibes, we love this spa for sweet relief from sleepless nights and staring-at-the-screen-too-long headaches. It's truly unmatched, thanks to the palatial setting and the staff of expertly trained massage therapists.
Raffles Bali
The best of the tropics can be found here. Let the most colorful birds serenade you as renowned massage therapists dissolve stress and tension. We recommend you visit their famous Sanctuary – a treatment suite tucked away on a hillside away from everything and everyone – for THE ultimate spa experience.
Karma Kandara
The sound of the Indian Ocean will rock you to sleep at Karma Kandara. Nestled into a limestone cliff, the spa offers a wide array of massages, meditation, yoga and spa treatments guaranteed to elevate your wellbeing. Try the 90-minute Coconut Blessing – it's as delicious and relaxing as it sounds.
Senses Spa at La Joya
We're pretty sure if you look up the definition of paradise in the dictionary, Senses Spa is right there! Sip on a Mai Tai while you soak away your troubles in a clifftop bath. That is, after you pamper yourself with an exotic wellness treatment and a traditional Balinese massage!
Calma Spa Jimbaran
If you're wondering where you can find us, it'll be at this spa near the South Bukit Peninsula. With a name like Calma, you'll feel exactly that, thanks to the luxurious flower baths, skin-smoothing exfoliating scrubs and soul-soothing Balinese massages.
What are you waiting for?! Come join us in Bali so you can experience these spas for yourself: https://thetraveldivas.com/trip/bali-2023/