At Travel Divas, we believe that our community isn't just about jet-setting to the most exotic destinations, but about exploring the world on our terms – with grace, luxury, and an unquenchable spirit of adventure. Today, we're elated to share an exhilarating milestone that validates our journey thus far.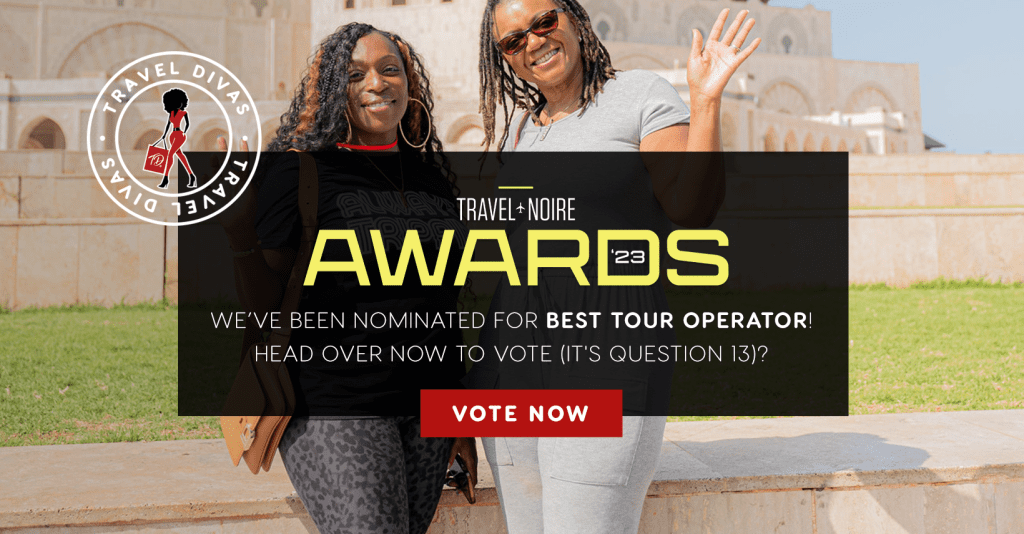 The renowned Travel Noire Awards, a prestigious recognition platform within the Black travel community, has honored Travel Divas with a nomination for the 2023 edition. This significant acknowledgment comes as a testament to our ongoing commitment to providing upscale, culturally relevant, and curated travel experiences for Black women around the globe.
This year's Travel Noire Awards, sponsored by Walmart, aim to celebrate the remarkable individuals, places, and experiences making waves in the multicultural travel scene. Amid the 16 categories, Travel Divas has secured a nomination under 'Favorite Black-Owned Tour Operator,' alongside other impactful travel brands.
We stand as a beacon of diversity and empowerment, crafting experiences that allow Black women to embrace their unique identities and embark on shared adventures. This recognition from Travel Noire validates the authenticity of our mission and pushes us further in our pursuit of opening the world to our clients—one fabulous destination at a time.
Our brand mantra, "Elevated Travel, Empowered Women," is a living testament to our core belief that Black women deserve travel experiences that elevate their lifestyle while empowering their spirit of exploration. Today, more than ever, we're thrilled to be an embodiment of this ethos, recognized for our contribution to transforming how Black women travel.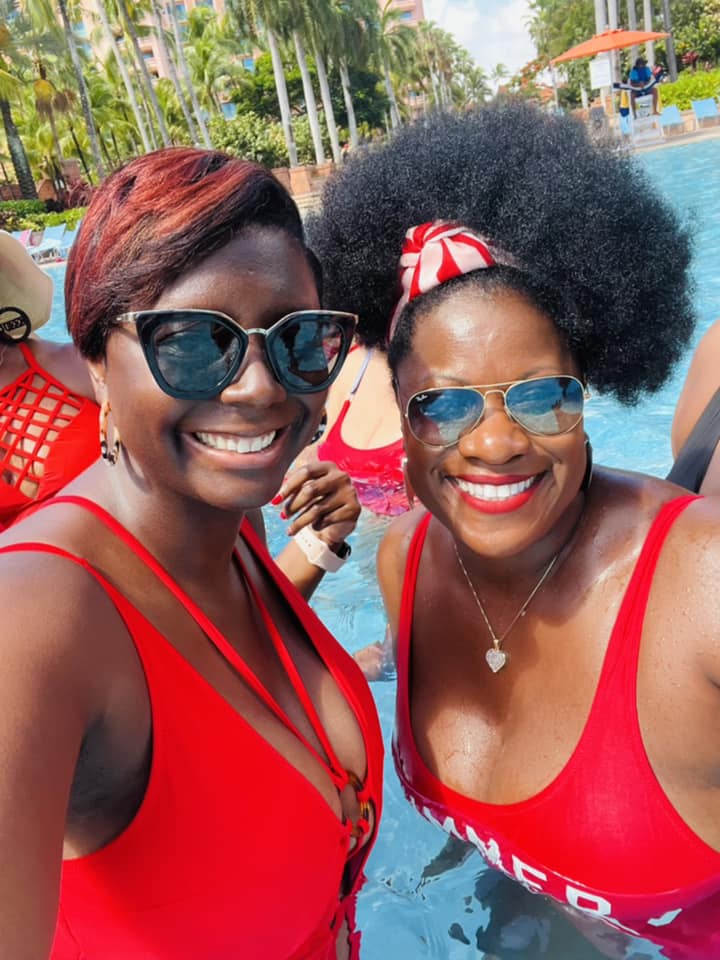 In the words of Travel Noire: "The excitement of showcasing these experiences and giving readers the power to nominate their favorites is what the Travel Noire Awards are all about." We couldn't be more thrilled to be among the nominees.
Voting for the Travel Noire Awards has started on July 11 and will run until the winners' announcement on August 16. We extend a warm invitation to our vibrant community and the entire Travel Divas family to show your support by casting your vote. To vote, visit the Travel Noire website or their social media platforms.
This nomination belongs to each and every one of you who has journeyed with us, trusted us with your travel dreams, and dared to explore the world like the queens you are. We're not just selling travel experiences—we're fostering a movement, a sisterhood of empowered women who traverse the world with grace, strength, and unabashed joy. This recognition from Travel Noire is a shared victory, and your vote will take us one step closer to the finish line.
Thank you for being a part of our journey, and for allowing us to be a part of yours. Together, let's continue to make the world our playground, one fabulous destination at a time.
Here's to more adventures, more exploration, and a glorious win at the 2023 Travel Noire Awards!