When it comes to fashion, sure, New York's where it's at in the United States. But when it comes to global fashion trends, luxury and designer galore? The place to be is in Milan. And the best part?
The discounts.
That means those same pricey designer goods – those Tom Ford padlock heels, that Dolce & Gabbana Italian leather belt with the gold buckle, those Gucci slides and the latest Bottega Venetta sandals are all yours for less than U.S. retail price.
And nope, there's no catch.
You see, part of sprinkling your Black girl magic all over the globe is about looking your best, enveloping yourself in luxury and living those wealthy vibes.
When you join us for 6 nights in this famous northern Italian city, that's exactly the kind of life you'll be living. Here are just a few ways you can shop till you drop with us in Milan:
2 Days at the Serravalle Outlet Mall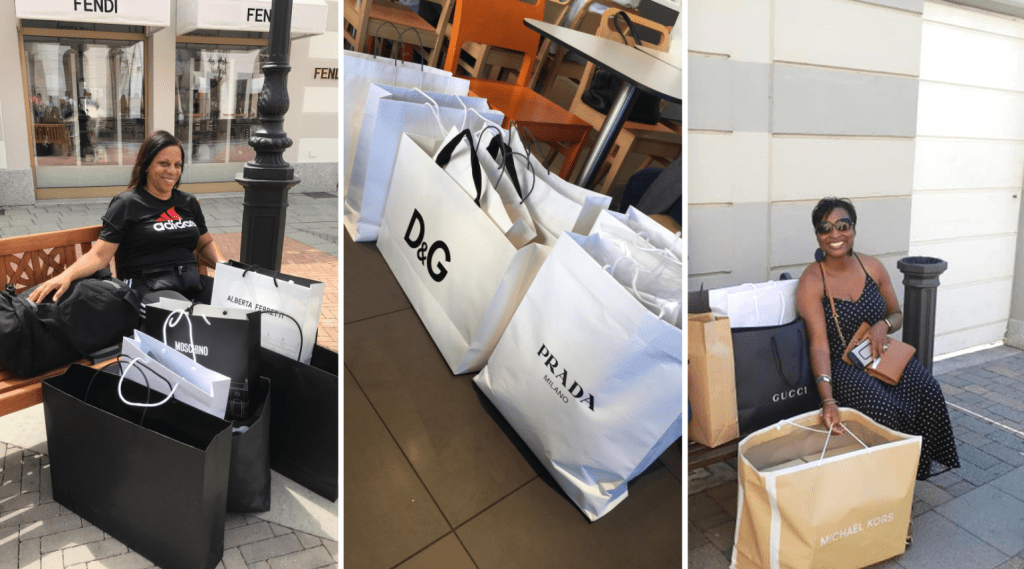 Welcome to Italy's first and largest outlet mall. And no, we're not talking about the Italian equivalent of Marshall's or Burlington. The Serravalle Outlet Mall has over 230 stores and up to 70% off your favorite designers: Celine, Saint Laurent, Valentino, Moschino, Versace, Armani, Balenciaga, Burberry … the list goes on.
Bring your AmEx and an extra suitcase because the deals here are so magical that we dedicated 2 whole days to exploring the designer outlet shops. 
Private Boat Tour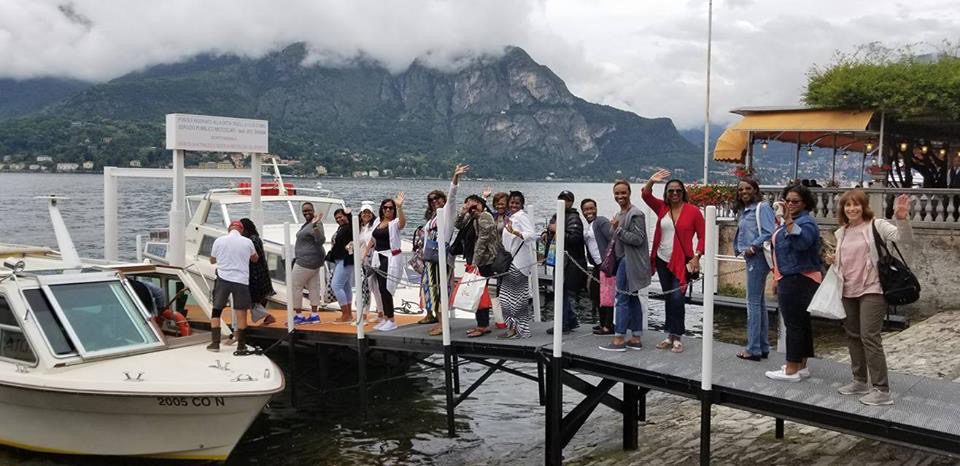 Rock your newest designer wears on a private boat ride on Lake Como and give your feet a rest. You'll need to recharge and pick out which D&G outfit will go best when you dance with us during club night, or you can explore nature with an exquisite panoramic walking tour, or then again … more shopping is always the bliss that you can't go without.
Shop Some More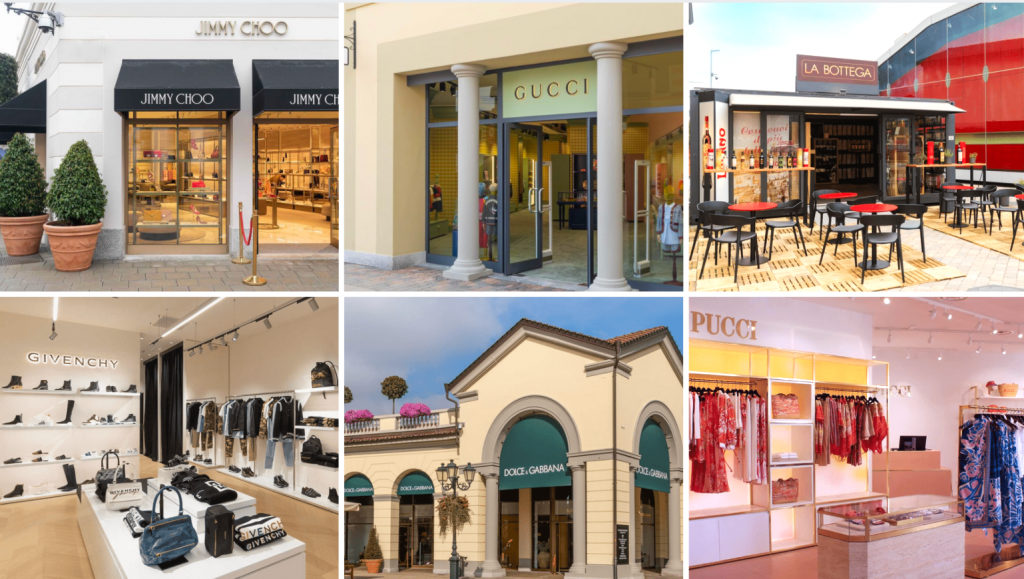 Sneak out of your luxurious suite at the Rosa Grand Milano to roam the streets of Via Montenapoleone, one of the city's most elegant shopping streets. Pick up a few items before you book your very own personal trainer, relax your muscles with a Turkish bath and solarium and live luxuriously in a gold-gilded, impeccably comfortable Italian-style room.
Ready to fill your closet with discounted and authentic designer gear that shows off your magical self? Join us in Milan in 2022 and get the details here.