It's an exciting time to be an American! With the election results in – we now have our first Black woman vice president, Kamala Harris. This is a landmark victory, and we're all thrilled about celebrating what it means for our country. And what better way to mark the occasion than to plan a trip with your girlfriends to experience every unforgettable moment of the inauguration in person on January 20, 2021?
Now, if you're wondering how to make it the perfect getaway with all the sparkle and magic of this monumental moment for Black girls across the country, we got you. Keep reading to get some of our most essential tips in making it a trip you'll talk about for generations to come.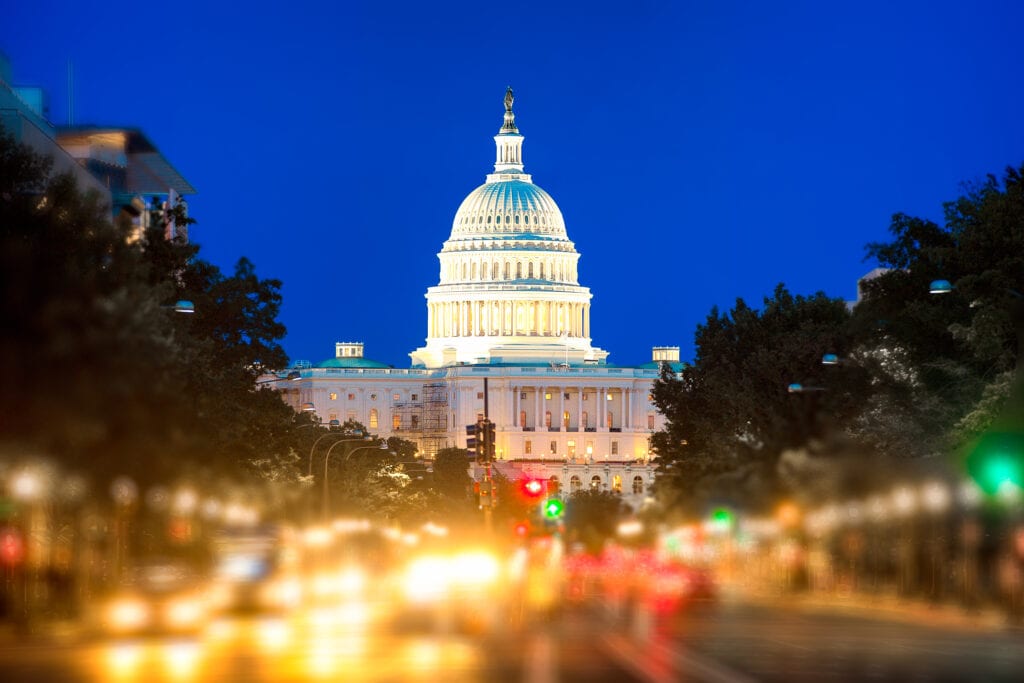 Tip #1: Don't Procrastinate
Listen, the D.C. is going to be hot come January 18 – hotels are going to be jam packed, flights to D.C. are going to be sold out and the streets are going to be filled with people everywhere, so start planning your trip now.
This is NOT one of those experiences you can sit around and wait for the last minute to book because you will surely miss out, girlfriend.
So, get your list together now – decide whether you're driving or flying. Start scoping out hotel accommodations and rally the crew because the United States is about to be completely drenched in Black Girl Magic come January 18!
Oh, and as you probably know, hotel and flight prices will soar as we move closer to Inauguration Day, so like we said … do NOT procrastinate (if you want to ball on a budget).
Tip #2: Immerse Yourself in the D.C. Culture
Now, Inauguration Day is major and there will likely be a LOT of events happening before and after the inauguration. But don't forget that D.C. is rich in African American culture, so don't miss out on the opportunity to fully experience it all.
For example, there are countless museums and attractions such as the 21-room Victorian mansion that served as the former home of Frederick Douglass. You can also hit up the National Mall where you'll find two of D.C.'s most popular monuments to Black history and culture. Oh, and don't forget to tour the expansive Smithsonian National Museum of African American History and Culture.
Smithsonian Institution's Anacostia Community Museum, which is home to the National Gallery of Art, the National Museum of African American History and Culture and The Spy Museum to check out. The city is also full of amazing restaurants and fun bars, so start looking at some menus and make those reservations.
PLUS, the city has a thriving community of Black chefs and Black-owned restaurants and bars, so be sure to make the most of your D.C. trip.
Tip #3: Pack for the Weather
Okay so if you live in a southern state, we want to fully prepare you for what will feel like an "arctic blast" in D.C. in January. With temps ranging from low 40s to 20s, this is no time for cut tanks and thin sweaters because even though inauguration day will undoubtedly be hot, the weather will be cold, so pack accordingly.
We suggest dressing in layers since you'll be spending a good amount of time outside on Inauguration Day. Let us not forget the time Denzel Washington sat outside for at least 5 hours waiting for President Obama's Inauguration Day to get underway. Also, I know you want to look cute for your selfies, diva, but because you'll likely be doing a ton of walking and standing, let's replace the red bottoms with Nike's.
Tip #4: Stay Safe
Lastly, there's no way to predict the impact COVID-19 will have on our country in January, but it's important to keep an eye on the situation and plan accordingly. Be prepared to spend extra time waiting for a table, or for admittance into attractions and be sure to have options B and C just in case the place you were looking forward to going is closed due to the pandemic.
Observe social distancing, mask policies and any other guidelines the city has in place at that time. Having fun while taking care of yourself and those around you will reduce stress and make it more enjoyable for you and your girlfriends to enjoy every minute of this monumental experience.
---
No matter how you choose to celebrate in the city, this is going to be an inauguration to remember. Plan early, visit all of the exciting attractions D.C. has to offer, submerse yourself in D.C.'s rich Black culture and make it a girls' getaway to for the record books. Visit us here for flight and hotel deals.