Calling all Travel Divas! If you frequently fly Delta and love lounging in the Delta Sky Club®️, you must know about the massive shakedown coming in 2024. Delta recently announced they are overhauling the qualifications and access rules for Sky Club and their Medallion elite status program.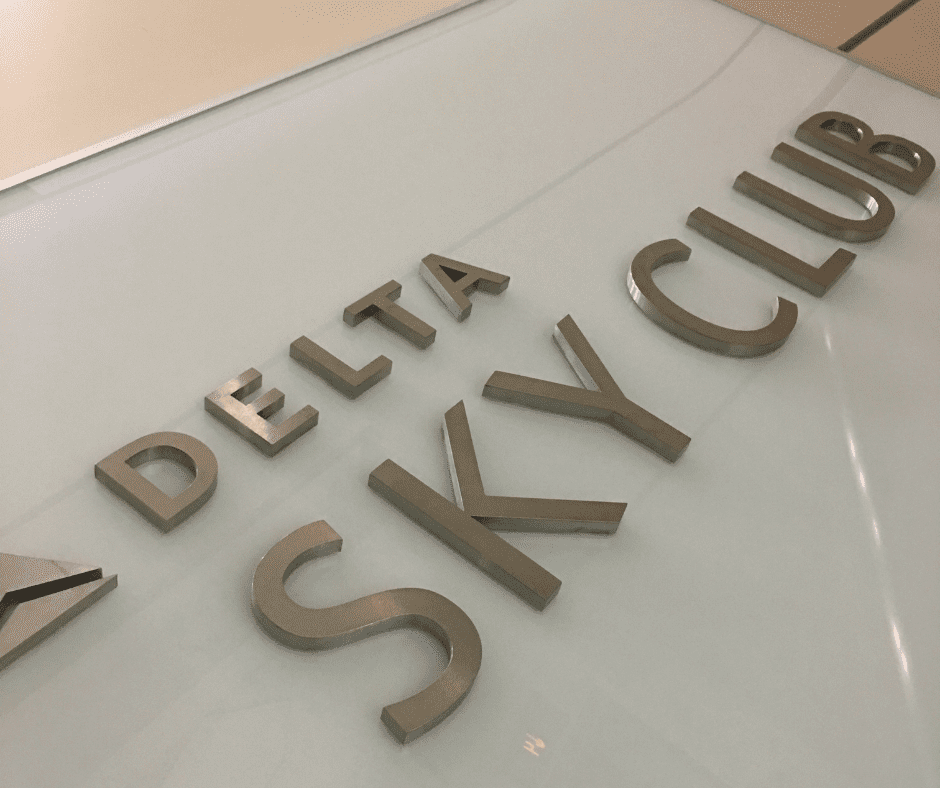 What Is the Delta Sky Club?
Before we get into the details of the shakedown, let's talk Sky Club Lounge. Delta Sky Club is a network of airport lounges operated by Delta Air Lines, one of the major airlines in the United States. These lounges provide a dedicated space to relax, work and lounge between flights.
The amenities and services can vary between lounges, with larger airports often having more extensive facilities. However, you'll typically find comfortable seating, complimentary snacks and refreshments, private restrooms, entertainment, workspaces and free Wi-Fi.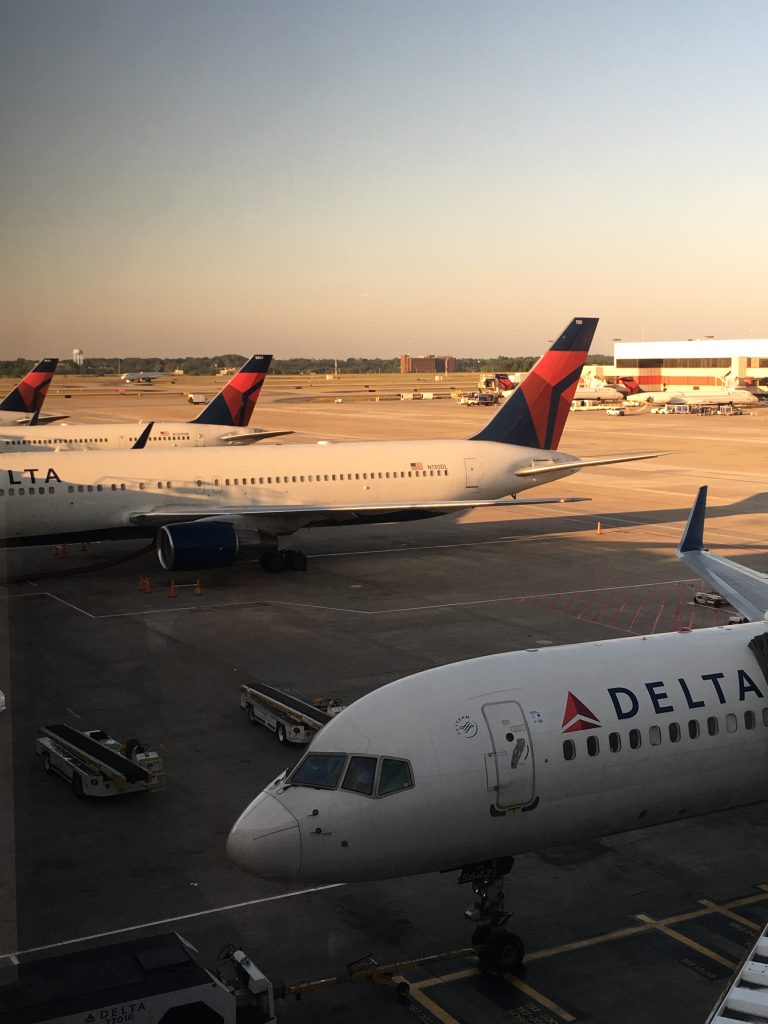 Details About the Delta Sky Club Shakedown
Due to overcrowding issues, the airline is tightening Delta Sky Club access starting in early 2024. Here are the big changes:
• All basic economy ticket holders will be excluded from lounge access, even with a Sky Club membership. Delta is making this major shift to reduce lounge overcrowding.
• Delta Reserve and Platinum American Express cardholders will go from unlimited complimentary access to just 10 visits per year for Reserve and 6 for Platinum.
• Complimentary access will be eliminated for the SkyMiles Platinum and Platinum Business Amex cards.
The jury is still out regarding complimentary Delta Sky Club access policies, which will change for international business-class flyers on partner airlines.
With the changes, leisure travelers, infrequent Delta flyers and those who earned access through lower-tier credit cards will have less Delta Sky Club lounge eligibility. The era of unlimited visits is ending for premium cardholders, too.
That means cardholders need to strategize and budget lounge visits. However, you can still get discounts on single Delta Sky Club visits when the free ones run out.
Medallion Elite Status Meltdown
Delta's Medallion program offers tiered elite status levels – Silver, Gold, Platinum and Diamond. Higher status equals more perks like upgrades and fee waivers. Under the previous program, travelers earned Medallion status through miles flown, segments flown and dollars spent annually.
Delta is switching solely to dollars spent to determine status, called Medallion Qualifying Dollars (MQDs). They are also raising the MQD requirements across all Medallion tiers in 2024.
For instance, Silver status jumps from 3,000 MQDs to 6,000 MQDs needed. The top tier Diamond status increases from 15,000 MQDs to 35,000 MQDs.
Translation: Travelers who earn status by optimizing cheap fares and flights will have more difficulty qualifying.
Delta is clearly rewarding profitability over loyalty activity alone.
Our Take as Travel Divas
So, how do we feel about these changes? As frequent travelers to destinations worldwide, we see both pros and cons. Access limits to the Delta Sky Club lounge make sense with the overcrowding that's been happening.
As far as earning status by spending over miles flown, we understand Delta wants to reward high-paying customers. But deals-focused travelers will miss being able to maximize "elite" status by creatively choosing lower-cost flights.
The bottom line is that travelers have to roll with the punches. Many flyers will need to adjust their travel strategies due to these changes.
Tips to Navigate the Delta Changes
While some of the coming Delta changes are frustrating, we don't want Travel Divas to get discouraged! Here are some tips to make the most of the new programs:
• Strategically use your Delta Sky Club visits if you have a limited number based on upcoming trips where the lounge would be most helpful.
• Crunch the Medallion qualification numbers to see if you'll still earn your status tier under the new system based on past spending habits.
• Consider getting an airline credit card to boost your annual MQD earnings through spending if needed to maintain status.
• Take advantage of Delta's numerous airline partners to maximize earnings – flights on partners like Air France and KLM still help build status.
• Don't forget you can qualify for Medallion through $25,000 annual spend on a Delta Reserve card, though that's a high bar for many.
• If you lose status, look for other ways to gain access to lounges, like credit cards with Priority Pass membership when needed.
Stay Tuned for Updates from Travel Divas
The new Delta Sky Club and Medallion programs don't go into effect until early 2024. We'll keep our travel community updated as Delta shares more insight.
For now, read up on how Delta's changes impact your travel so you can adjust plans accordingly. As always, keep seeking flight deals, maximizing your miles, and living your best jet-setting life. The Travel Divas got your back!
Join our Travel Divas Facebook group for the latest Delta Sky Club changes and other travel news and updates.
What do you think about the upcoming Delta Sky Club and Medallion changes? Do you expect them to impact your Delta travel experiences? Share your thoughts!