You are engaged!
Congratulations, Sis! We are so happy for you!
Now that you are engaged, you and your fiancé must be thinking… where should our wedding be? Should we have it someplace local or should we go abroad for our nuptials?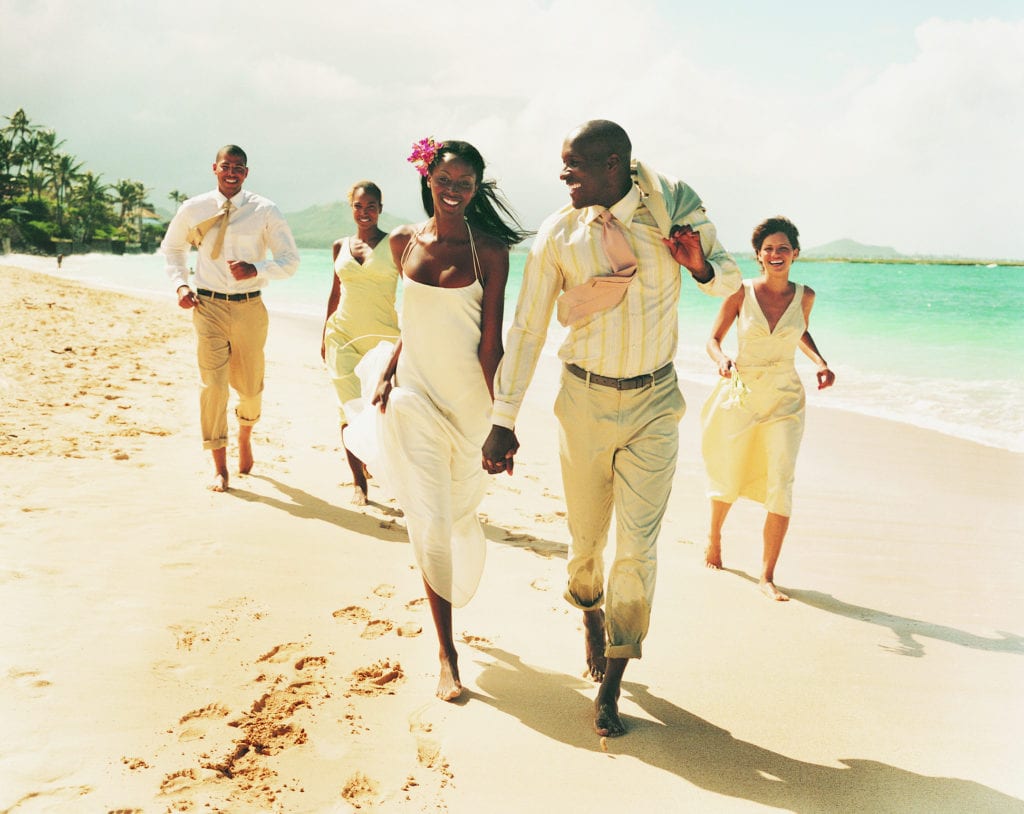 If you want to go abroad and have a destination wedding at your favorite spot or a place that has significance in your relationship that is great! However, you may not be sure how to plan something in a foreign country plus add on the stress of a WEDDING, but don't worry about it girl…
We got your back. We can help you plan your destination wedding on YOUR budget. Yes, you heard that right – we can plan your wedding on YOUR budget and no one else's.
So here are some key tips that we would like to share with you about planning a destination wedding. Without further ado, let's get to it.
Keep your wedding guest list small.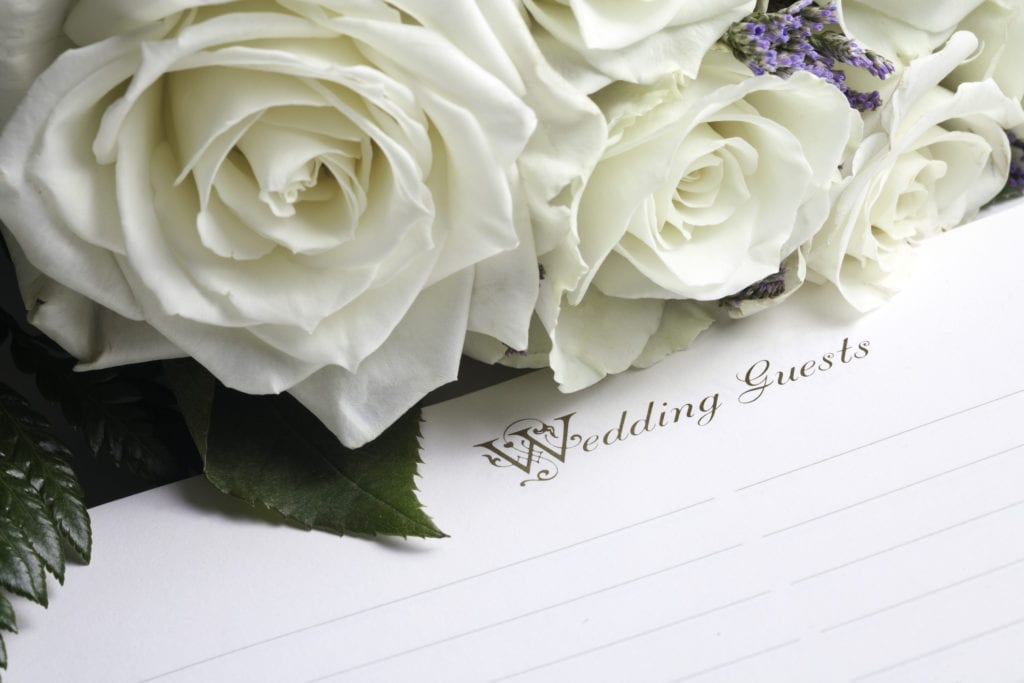 We understand that sometimes, you just want to invite everyone under the sun to your wedding because it is a BIG DEAL. However, you need to be realistic about who and how many people you want to invite to your big day. This will not only save you money when it comes to booking the venue and food, but it also means that you don't have to keep over 100 people's calendars in mind when you are planning for your big day!
Let your natural surroundings do the talking.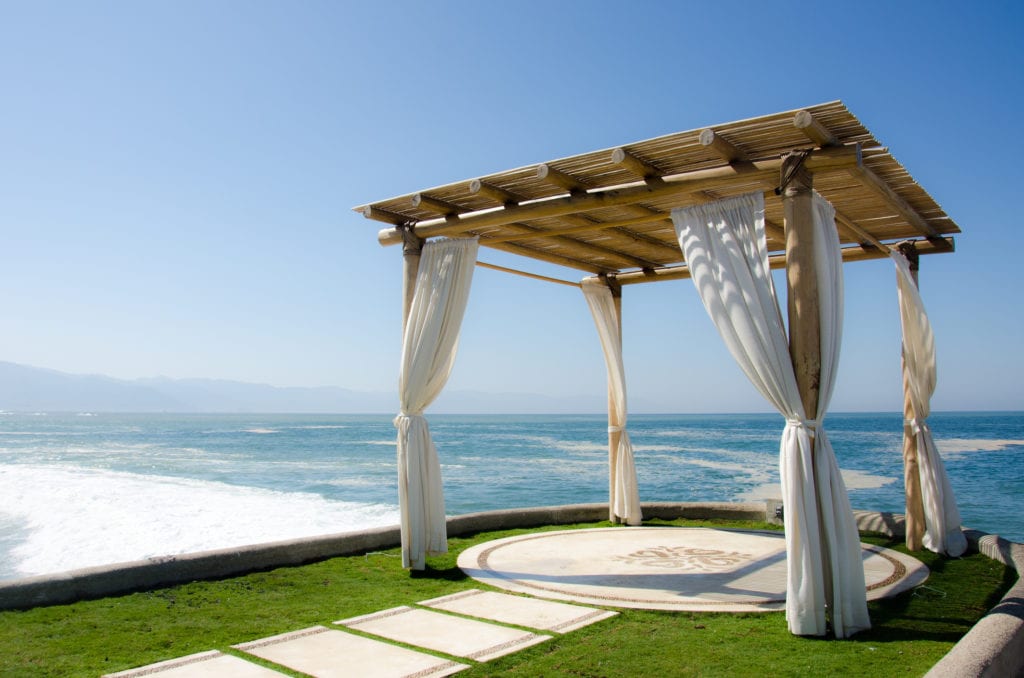 Often when you are investing in a destination wedding, you are already in a beautiful location. Therefore, you don't need to splurge on expensive and elaborate decorations and centerpieces. Keep things simple. Allow you and your guests to take in the natural surroundings. Sometimes it is all you need with a few occasional accents, ultimately saving you some money by not splurging on decorations.
Choose a weekday for your wedding day.
Hear us out when we say that a weekday is a great move when it comes to choosing your wedding day. Not only can you get your venue for a fraction of the cost, but your guests can get even more budget-friendly options on hotels and flights. It's something to consider when selecting your wedding day.
Extend your trip for your honeymoon.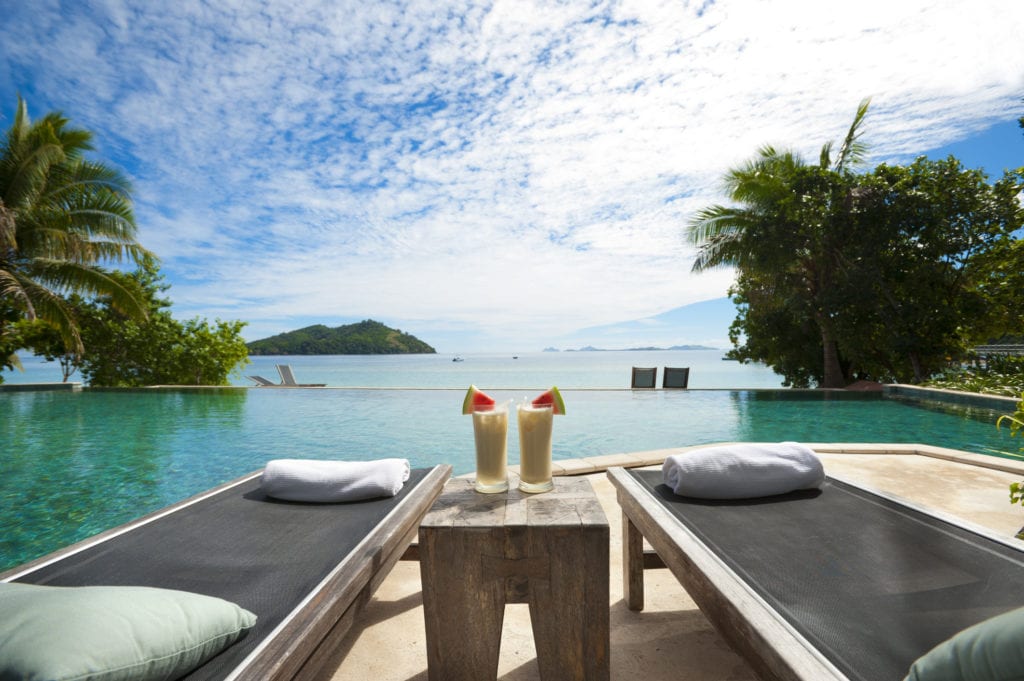 Most destination weddings are often held at the beautiful beach locations, so why not stay there for your honeymoon too? You are already there. No need to book another flight or even another hotel room. Depending on which hotel you partner with for your wedding, you may even have the opportunity to reap in some rewards. Many resorts will offer special honeymoon packages with perks when you get married on property, or you may have the option to move to a sister property nearby or upgrade your room for a change of scenery.
Use Zoom or Skype to deal with international vendors.
We recommend you use Zoom or Skype to handle your international vendors. You can have free calls using those apps. It will save you some money in the long run. Avoid high international costs with your cell phone company.
These are the top five key tips that can help you plan your destination wedding on YOUR budget.
The last thing we want is for you to be stressed out on your wedding day. We don't want you worrying about the catering, decorations, and making sure that the wedding venue is set up to greet your guests.
The only thing that we want for you to think about is having the best day of your life, and getting all dolled up for the love of your life.
Get in touch with us here. We have two experts on our team that will assist you.
I would love to help you plan your destination wedding to any place in the world.
Oh yeah, don't forget to start your Amazon Wedding Registry. You can never start too early. It's FREE, set yours up today!