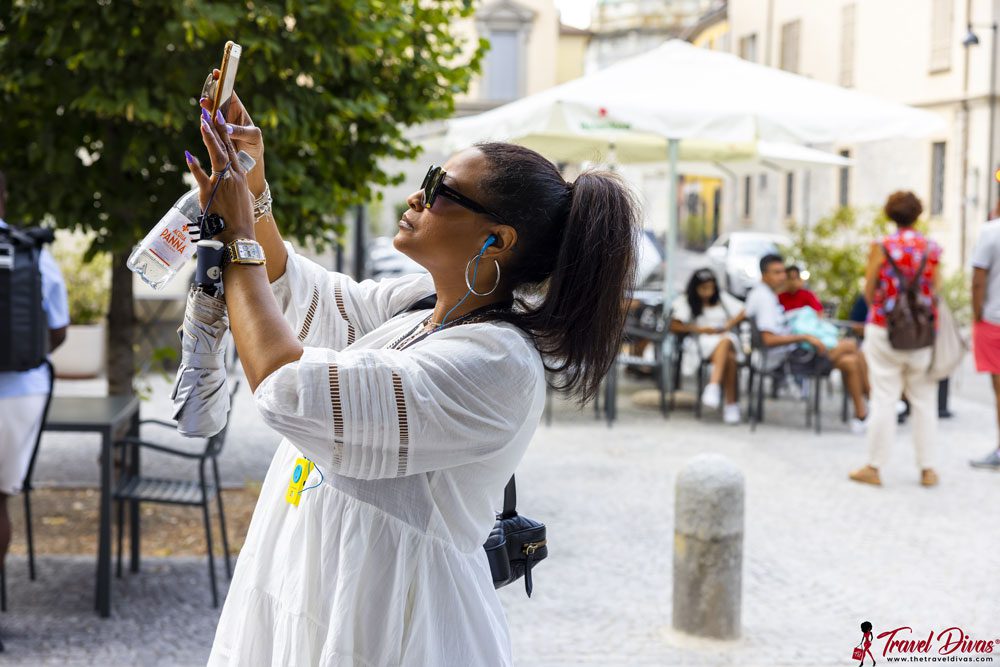 If you've never been to Florence before, let us just tell you this: it truly is every bit as wonderful as what you've seen on those Pinterest boards and Instagram reels.
One of our favorite places to sprinkle Black girl magic, this Italian gem boasts magnificent medieval architecture, world-class art galleries and museums, amazing food and wine and of course, unsurpassed shopping.
Here at Travel Divas, we never get tired of exploring this city and you won't either, especially when you're laid up in luxury at the Helvetia & Bristol – our 5-star home base in Florence.
There's truly no better hotel in Florence than the Helvetia. Here's why:
Florence's First Luxury Hotel
Few can claim they've been in the luxury game for a hundred years, but Helvetia & Bristol can. They've been up-leveling hotel accommodations since 1885. But no need to worry about outdated furniture or décor. They commissioned renowned interior designer Anouska Hempel to transform the gorgeous courtyards, private terraces and decadent bedrooms into a modern
A Restaurant For Every Craving
Get an indulgent start to the day with warm, buttery baked goods, with fresh cream and jams followed by delicious espresso. Then, take a Diva lunch inside the blue-painted walls of the Cibreo Caffe before unwinding with a crisp glass of prosecco made just a few towns away in Tuscany at the Cibreo Ristorante for dinner.
Rooftop Views of Florence
Put on your sexiest black dress and head to the rooftop terrace as you gaze out into the Florence streets. You'll have a direct view of the Duomo that's so breathtaking you might use up all your phone's memory trying to capture it all. Nestled in the heart of the historic center, the hotel is a short walk from Palazzo Strozzi, the Duomo and via de Tornabuoni, the most famous shopping street in Florence.
LA SPA
It's giving aesthetics. It's giving influencer. It's giving "I don't need to go back home, I can just live here" vibes. This historic wellness spot is situated where the ancient Roman baths once stood. That means you'll feel like a Roman goddess whether you're laid up in the pool, decompressing in the salt room or getting massaged by the spa's expert massage therapists.
Can you believe that's just the hotel? The trip itself is filled with so much more magic. Get your wand and transport over to this link to see how Divas do it up in Florence: https://thetraveldivas.com/trip/florence-tuscany-2023/