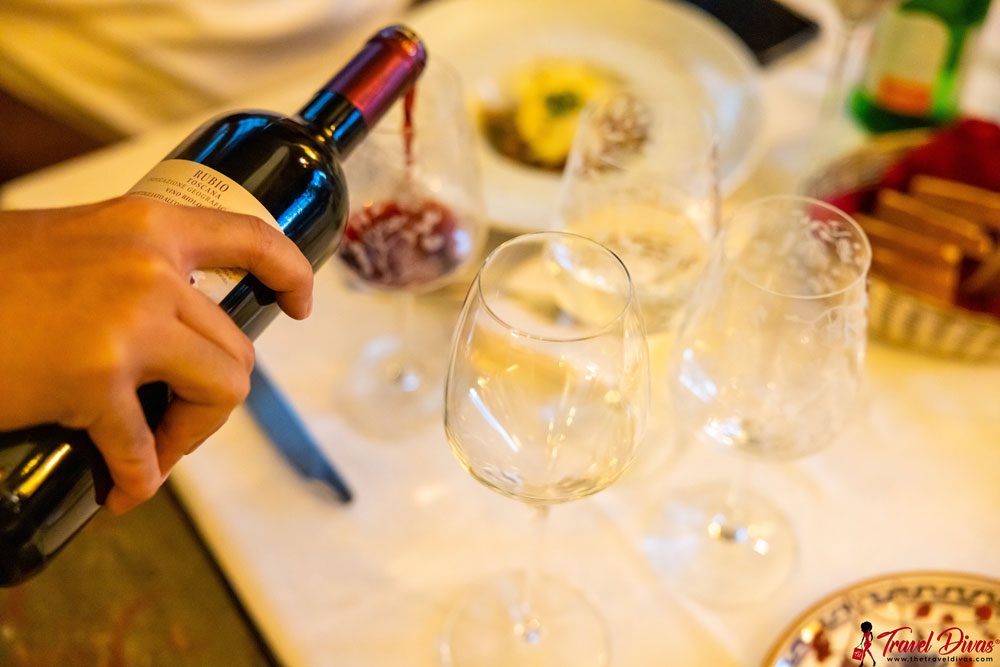 Incredible architecture, world-famous masterpieces and to-die-for Tuscan cuisine and wine. These are just 3 of many compelling reasons to visit Florence. But if you ask us, we're headed to this top travel destination for the Gs.
If you thought money when you read that, you're our type of girl. While we're always up for more of those Gs, we're actually talking about the Gs you likely have on your belt, wallet or handbag: Gucci!
When you sprinkle your Black girl magic with us on the bougiest, most luxurious group travel tour there is (that's us, by the way!) in Florence and Tuscany in September 2023, we're dedicating an entire afternoon to everything Gucci.
Yep, you'll be immersed in ALL the luxury of this iconic brand but without the movie drama. Let's get into it:
Lunch at the Gorgeous Gucci Osteria
The country's finest chefs have curated a decadent menu of contemporary Italian delights that will have your mouth watering! From pasta mista and squid broth to purple corn tostadas with marinated bonito to mozzarella and strawberry salads to affogato with coffee and fior di latte ice cream – you'll have the most memorable culinary experience of your life. Of course, you'll have a premium selection of wines to accompany your meal.
With a private dining room full of Gucci-adorned, antique gilded mirrors and green velvet chairs, Gucci Osteria is cozy, irreverent and in their own words – poetic. We think it's fit for a Diva!
An Eye-Opening Tour of the Gucci Garden Museum
See some of Gucci's most historic designs, from clothing to shoes to handbags, as you wander the halls of this exquisitely-appointed museum. There's even a mini-cinema where you can watch an artistic history of the famous brand. By the end of the day, you'll be an expert on all things Gucci.
Shop 'Til You Drop at the Gucci Boutique
Of course, no visit to Florence is complete without a shopping spree at THE Gucci Boutique. You'll have the opportunity to score one-of-a-kind designs at the Gucci Garden Boutique.
If you ask us, Gucci wallets, loafers, sunglasses and chain bags are always the move. Those iconic double-G's will NEVER go out of style.
Now, that's just ONE afternoon of the luxury you'll experience when you allow us to pamper you on an unforgettable Italian getaway to Florence and Tuscany.
You won't BELIEVE all the ways you'll be spoiled – we're talking wine country tours, gelato classes and so much more!
See for yourself and sprinkle your Black girl magic with us right here: https://thetraveldivas.com/trip/florence-tuscany-2023/