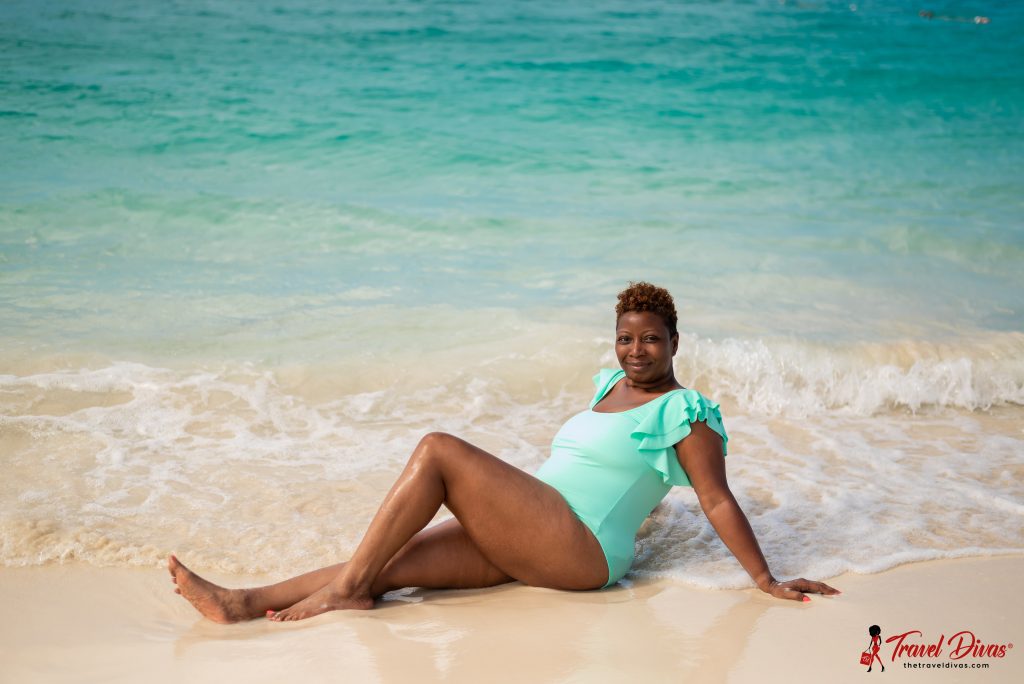 Can we be honest? That whole "soft life" trend going around on social media might be a big thing now but here at Travel Divas, we've been living the soft life for over a decade now.
If you're not sure how to leave the hustle alone for a sec and start living a more relaxing, enjoyable life, know this: travel is an easy, fun way to get started.
It's even better when you don't have to book the flights, hotels or excursions (because we do it ALL for you!) – especially on our next island getaway to Aruba in 2023.
Savor the soft life and let us pamper you for 4 care-free nights while you recharge your Black girl magic meter on this trip.
Here's a sneak peek at what we've got planned:
4 Nights of Paradise at the Ritz-Carlton
No matter the city, you know you're in for a treat during a stay at the Ritz-Carlton. Aruba, of course, doesn't come to play. With amazing Caribbean views, this five-star resort has 6 different dining venues for all your culinary cravings, a casino to play it up and win big, plus a luxury spa and beachfront for you to lay up in luxury.
Meet & Greet Cocktail Party
Gather round with a refreshing margarita or delish cosmo in hand as you mingle with your fellow soft life-seeking Travel Divas during our VIP Meet & Greet cocktail party. Leave your cell phone behind and stay in the moment for a night of endless fun and unforgettable memories.
Red Pool Day Experience
There's a lot of lounging in the soft life, girlfriend. But a Diva doesn't just lounge any old way – she gets glam. Bring your sexiest red bathing suit for a day of lounging, drinking, eating and great conversation during our Red Pool Day!
All-White Farewell Dinner
With a host on-site, gifts laid on your pillow and 4 nights of wonder, softness, and luxury, we'd be remiss if we didn't end it all with a bang (a soft one, at that!). That's why you're invited to a night of decadent cuisine at our all-white farewell dinner. Gorgeous sunsets included!
Exclusive Group Excursion
If you need a break from the soft life and want to do a bit of exploring, we'll take you on an unforgettable excursion. It's so good we can't share it in this blog, but trust us – you'll be kii-kiing about it for years to come.
Aruba is just a few hours away – why not treat yourself to a few nights where you can escape the grind and forget the world?
Book your trip with us so we can show you how to do just that: https://thetraveldivas.com/trip/aruba-2023/