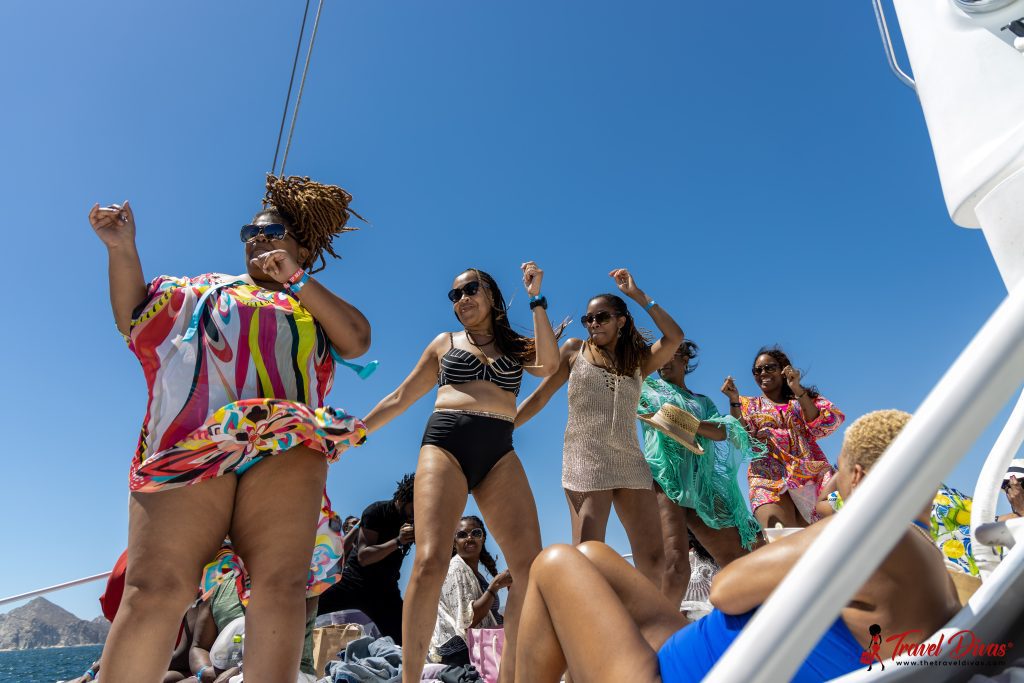 Baby Boy was right y'all – momma gotta have a life, too! Moms deserve to let their hair down and take it easy every once in a while. And that's why we've put together the ultimate package at the Hard Rock Hotel in Los Cabos.
Look, we're rolling out the rockstar red carpet for moms with top-tier accommodations, a world-class spa and Diva-level dining experiences at this all-inclusive resort.
Situated right on the sandy shores of Los Cabos, the mommas can enjoy beach time or a poolside cocktail every day of Mother's Day weekend 2023!
While the beach itself is fabulous enough to make you click "book," take a look at what we've planned to take this trip over the top!
Unparalleled Luxury at the Hard Rock Hotel
Listen, the Hard Rock is synonymous with celebrity-level digs. From the moment you arrive, the luxury is obvious. From huge pools and a sandy beach to soak up the rays to activities like yoga and golf right on the resort, you'll enjoy every moment of your stay.
Pamper Yourself With a Spa Day
Party hard, pamper harder girlfriend! The Hard Rock Hotel in Los Cabos has a world-class spa and absolutely amazing treatments. You can choose from a variety of massages, facials and body treatments. Or you can go all out like the VIP you are and enjoy it all!
Moms take care of everyone else all year round. Take a spa day and let someone else tend to you for once!
Eat, Drink and Be Merry
Gather round, Divas! Laughing and living it up around a table of delicious food is our kind of bash. And with 8 acclaimed restaurants and 24-hour room service, our home for the weekend fits the bill!
Plus, it wouldn't be a Travel Divas experience without our signature parties! Meet your on-site host and fellow travel sistas at our welcome cocktail hour and keep the connections going when you arrive at our Mother's Day Afternoon Soiree in your prettiest fascinator and pearls.
Make Mother's Day 2023 one to remember – trust us, Los Cabos is unforgettable! Secure your spot here before we sell out: https://thetraveldivas.com/trip/mothers-day-2023/