Look, our family and kids are great, but sometimes you need some self care time away from it all and The Ritz-Carlton Aruba Luxury Resort is the place to get it. Nestled in the heart of the Caribbean Sea, this resort is sure to take your mind off the kids and reset it to refueling days of fun, relaxation, sun and entertainment. Dance, dine and drink with your Travel Divas for 4 nights without a care in the world during our 2023 trip.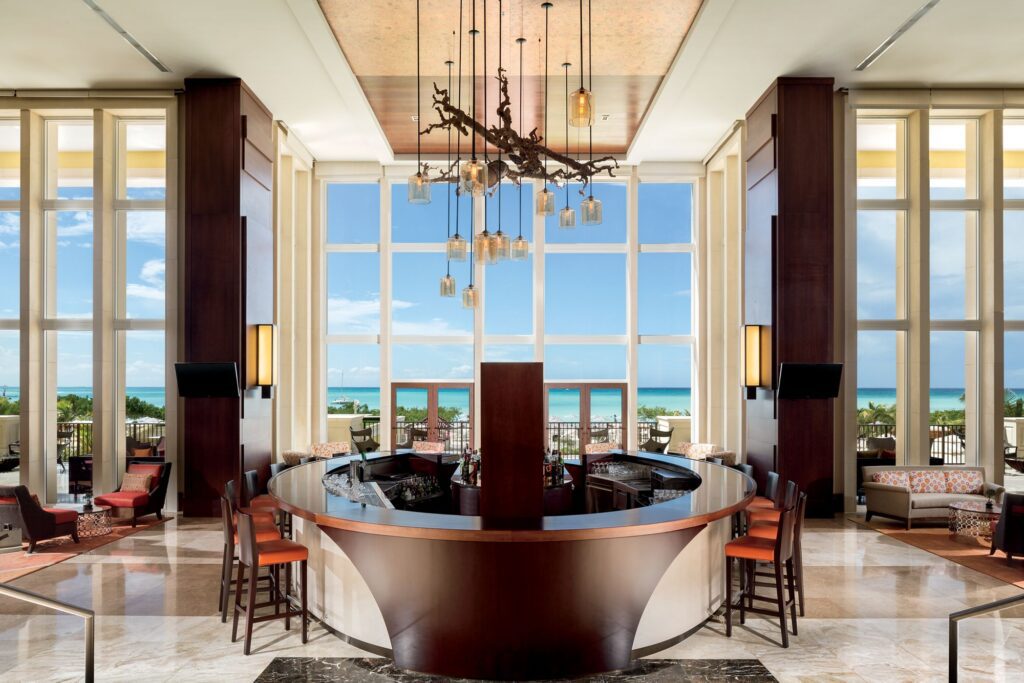 At the edge of the Caribbean Sea, where the white sand meets land, The Ritz-Carlton, Aruba offers an escape from routine and an opportunity to truly relax. The five-star resort was designed so that guests can easily explore the island or never leave the hotel grounds. Amenities are both comforting and indulgent, and all reflect the spirit, richness and charm of Aruba.
Six dining venues including BLT Steak
Luxury spa featuring 13 treatments rooms
Casino with live entertainment
Beachfront venues and custom catering
320 luxury guest rooms and suites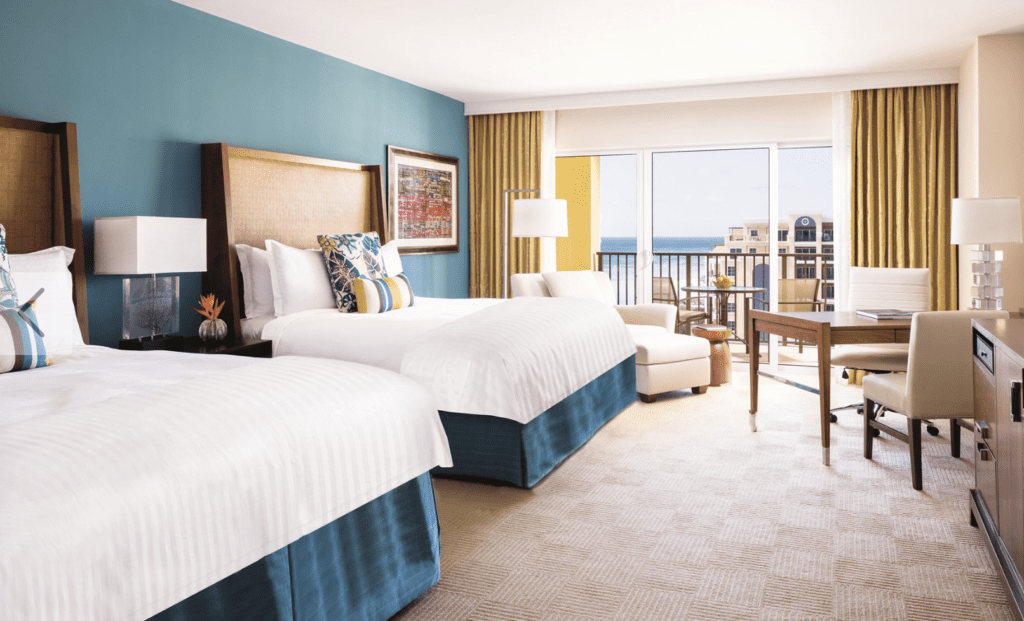 At The Ritz-Carlton, Aruba, the island's relaxed charm is captured by suites featuring colorful, island-inspired décor. All suites offer a private balcony with ocean views. With spacious 2-bedroom suites, our hotel is ideal for family getaways in Aruba. In the Club Lounge, enjoy exclusive perks. 
Bed & Bath
Two plush terry robes and comfortable slippers for guests
Luxury Asprey bath amenities
Lighted makeup mirror and hair dryer for convenience
Separate oversize soaking bathtub and shower
Room Features
Personal balcony with scenic ocean views
In-room safe for your personal use
Fully stocked mini bar in suite
Nespresso coffee machine and gourmet coffee facilities
Twice-daily turndown service
Entertainment
Large-screen 46-inch LCD TV in suite
Cable and satellite service with premium movie channels, including CNN, ESPN, and HBO
AM/FM radio and alarm with iPod docking station
Internet Access
Wired and wireless Internet available
Oceanview Room - Land Only
SINGLE: $2,959 per person   |   DOUBLE: $1,559 per person
WHAT'S NOT INCLUDED:
This NOT an All-Inclusive resort, therefore meals and drinks are not included. 
Excursions
Travel Insurance
Flight to Aruba (AUA airport code)
Items of a Personal Nature
AUTOMATIC BILLING PLAN:
You can enroll in our automatic billing, and relax knowing that your future payments will be made automatically. When you book, we'll calculate an evenly divided automatic billing plan for you and you will know in advance the day of every month that your payment will be processed. Your initial deposit is due at the time of booking, and your future payments will be charged according to the schedule you see on your invoice. Automatic billing is available at no charge.
TRAVEL INSURANCE:
Travel insurance is highly recommended.  You should research and choose a travel insurance policy carefully. Suggested travel insurance companies are below and more info here:
TRAVEL NOTES:
Traveling to the Aruba requires a passport valid for six months beyond your travel dates. Please take a look at your passport right now to be sure it does not expire before February 28, 2024.
Refunds will not be provided for expired passports.
When making your reservations, you can choose to pay in full or select our convenient payment plan. If you select a payment plan, you will automatically be added to our automatic monthly payment plan option. You can opt-out of this program by emailing us at info@thetraveldivas.com
Please review our Auto Payment Plan Option.
If you choose the monthly payment plan, you will receive monthly notices when your payment is due.
Please be mindful that we suggest and recommend all attendees should arrive into Aruba on August 24, 2023, before 4 pm.
A full day-by-day itinerary will be provided 30 days before travel, if not earlier.
A private Facebook group will be created 30 days before travel.
Provided full payment is received no later than your Final Payment Due date, travel documents, itineraries and travel instructions will be sent via email 30 days or earlier prior to travel.
It is the guests' responsibility to notify Premier Travel One and Travel Divas of all email address changes.
Men and kids are welcome to attend this event at the same price. 
ROOMMATE MATCH AVAILABLE
Making reservations for this package signifies your acceptance of our Terms and Conditions.
All payments to Premier Travel One d/b/a Travel Divas are non-refundable and non-transferable. This is because Premier Travel One d/b/a Travel Divas has contractual agreements with hotels and other vendors that will not allow us to obtain any refunds. This way we can keep our package prices low and allow you to make monthly payments on your vacation.
Reservations must be made in your FULL NAME as it appears on your passport. Your name on your invoice MUST match your passport.
Prices are subject to change without notice. Please make your reservations today at this low price to be locked in.
Monthly payments are required to keep your reservations current. Your invoice will clearly note your payment plan. We suggest you put this payment plan on your personal calendar.
You must ensure your roommate, if applicable, is also making timely monthly payments.
Your selected roommate(s) should make their reservations within 14 days of your reservation. If not, your reservations will be adjusted to current occupancy and your price will change on your invoice to reflect the new occupancy change.
You can login to our client portal to view your account and reservations 24 hours a day.
Name Change Fee – $200 before final payment date on your invoice; $250 + any vendor fees after final payment date on your invoice.
Late payment of $250 per person is required after the final payment date on your invoice.
All late payment requests must be approved by management before the final payment deadline on your account.