OCTOBER 31 - NOVEMBER 4, 2024
Secrets Moxche, Playa del Carmen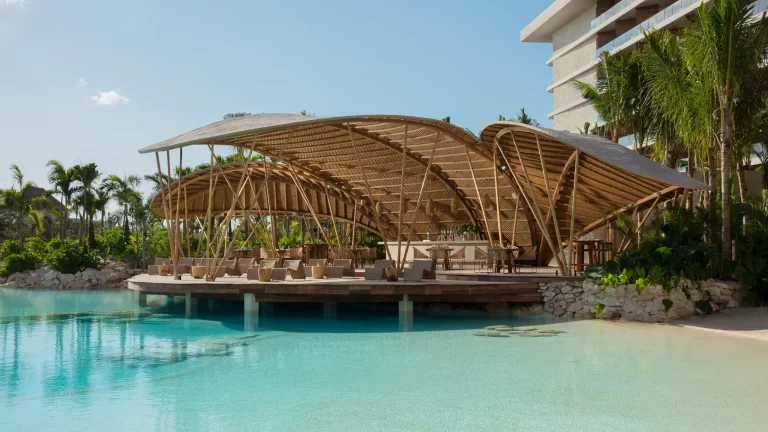 OCTOBER 31 - NOVEMBER 4, 2024​
Secrets Moxche, Playa del Carmen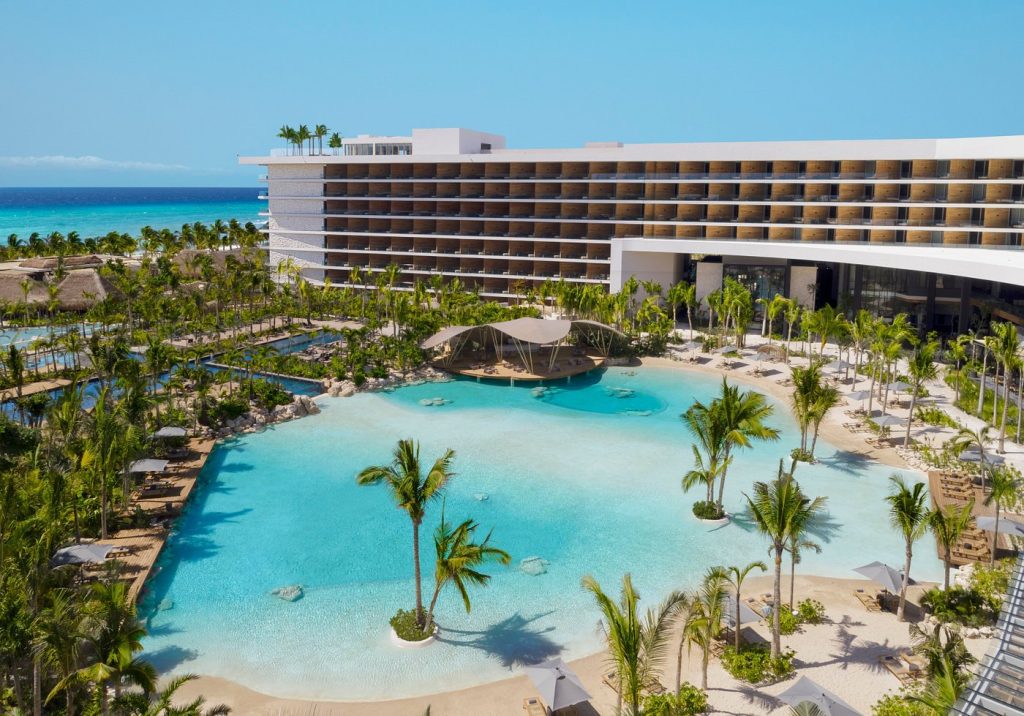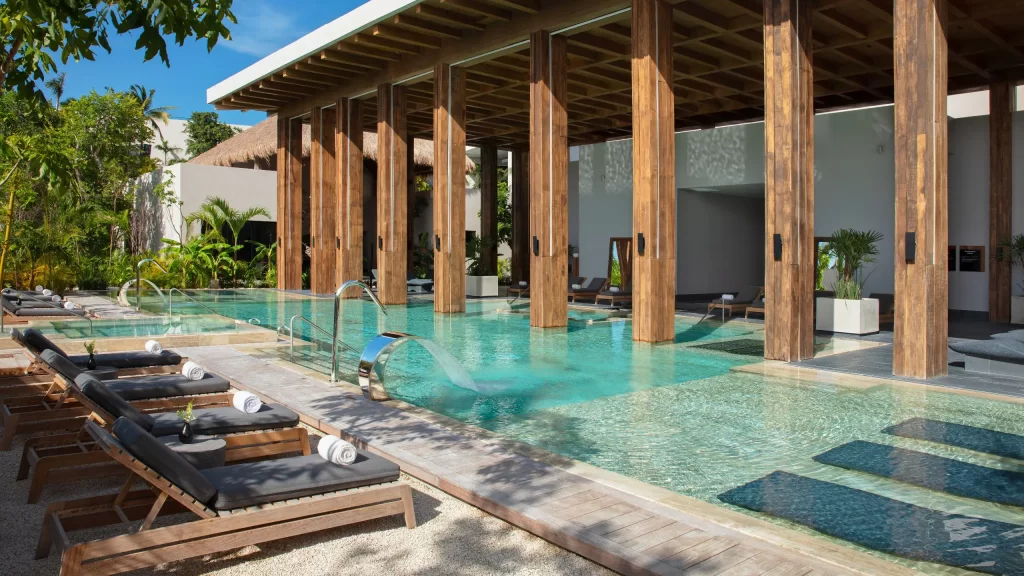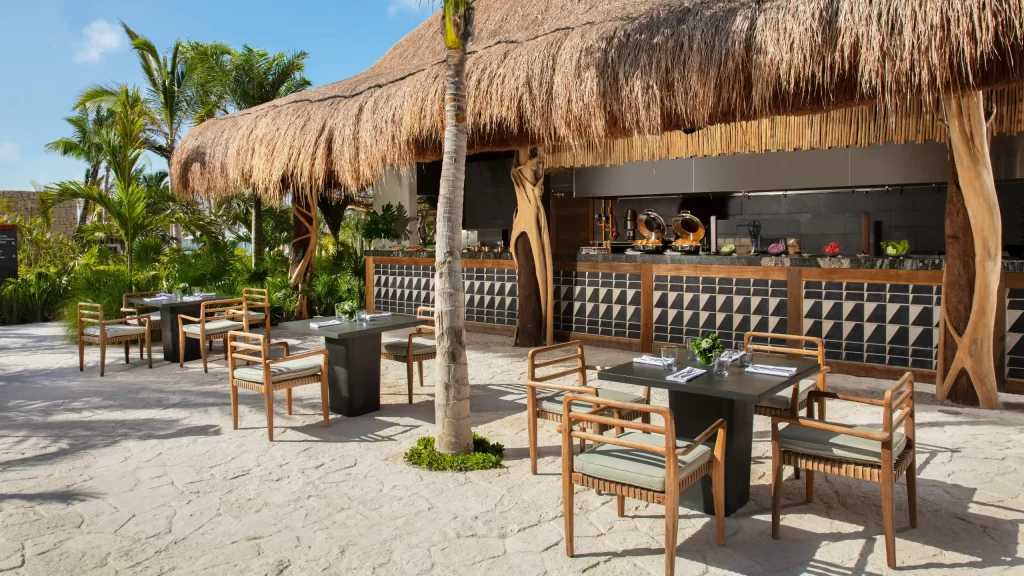 Unveil the Elegance of Secrets Moxché: A Luxurious Rich Auntie Retreat
Sis, imagine stepping into a world where every view is a masterpiece, every meal an epicurean delight, and every moment is steeped in luxury. Welcome to Secrets Moxché Playa del Carmen, where dreams are not just made but extravagantly crafted. Nestled in the embrace of the Riviera Maya, a mere breath away from the vibrant pulse of Playa del Carmen's Quinta Avenida, this AAA Five Diamond resort is a sanctuary designed for the discerning traveler​​.
Here, the lush tapestry of the jungle meets the serene beauty of the Caribbean Sea, setting the stage for an escape that transcends the ordinary. Imagine a secluded strip of sand, where the whispers of the waves serenade your soul, promising a secret getaway that's both intimate and grand. At Secrets Moxché, your stay is an artful blend of nature's elegance and human-made splendor​​.
With seven crystalline pools to choose from, each day is a fresh dive into bliss. The 485 suites are not just rooms; they're lavish retreats, each a testament to comfort and style. The culinary journey here is vast, with over a dozen restaurants and bars serving an international symphony of tastes that will dance on your palate. And for those moments of pure relaxation, the spa awaits to envelop you in serenity​​.
This is not just a trip. It's an odyssey of senses, a tapestry of experiences woven into the very fabric of luxury. Secrets Moxché Playa del Carmen isn't just a place to stay; it's a realm to be discovered, cherished, and remembered. So come, Sis, let's journey together to this enclave of elegance and let our spirits soar on the wings of Black Girl Magic.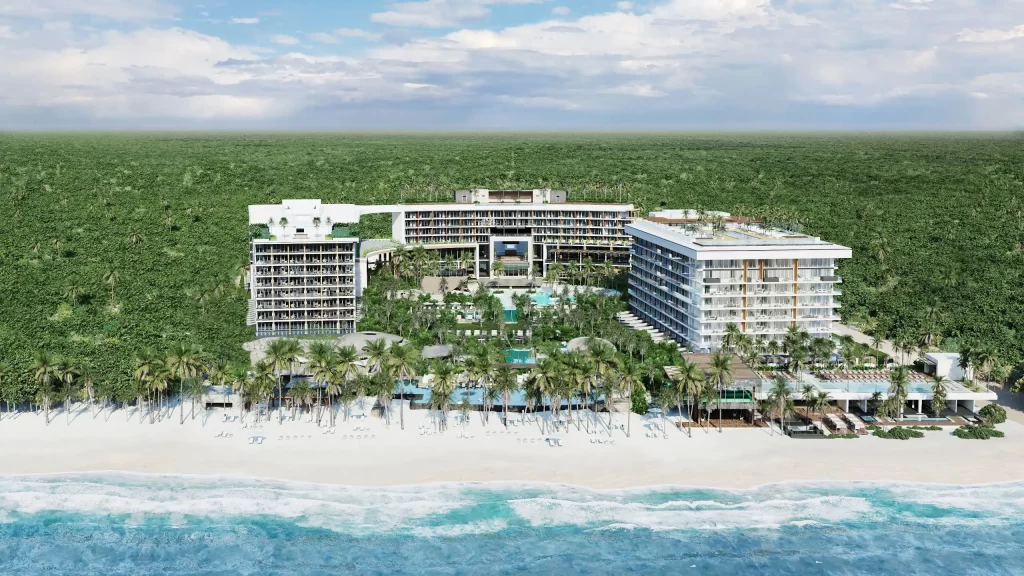 Secrets® Moxché Playa del Carmen Resort offers a total of 485 luxury suites. Relax in the most affluent surroundings while taking in captivating views of the Caribbean. Close attention to detail, exquisite architecture and the finest comforts make this resort a truly remarkable hideaway. All lavish suites offer a contemporary experience with an earthy feel paying tribute to the natural beauty of their Yucatan surroundings.
Experience The Club
You deserve that extra level of luxury on your romantic getaway or much-anticipated vacation. Upgrade to the Preferred Club and take advantage of your select status. Relish in elevated concierge service, exclusive access to the Preferred Club lounge and designated areas throughout the resort, an upgraded suite in premium location and enhanced room amenities. 
Personalized check-in and check-out
Daily continental breakfast service
Afternoon hot and cold hors d'oeuvres
Exquisite desserts and premium liquors
Access to Preferred Club lounge and bar open daily from 10:00 a.m. to 11:00 p.m.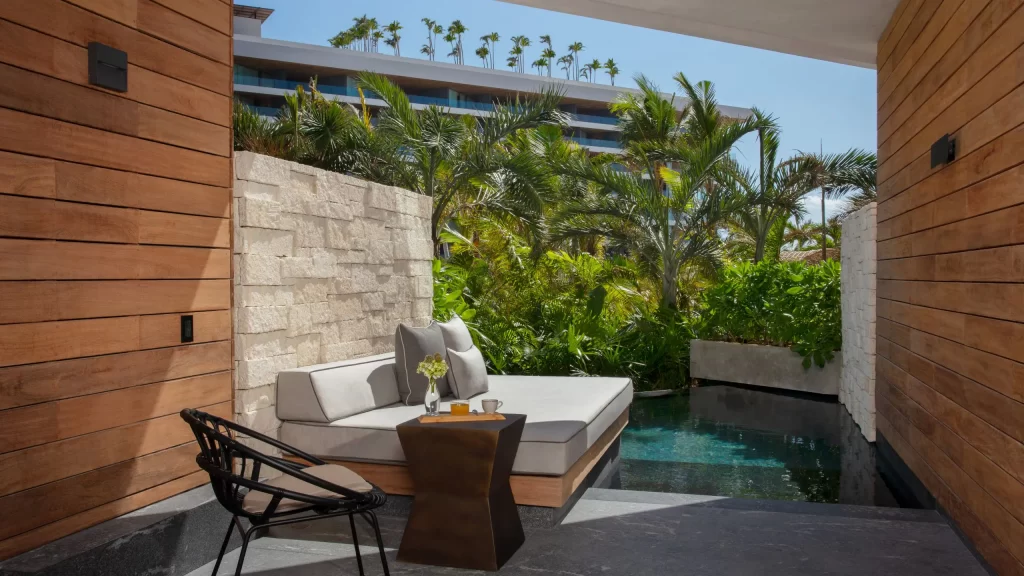 SINGLE: $3,999 or  DOUBLE: $2,399 per person
PREFERRED CLUB JR SUITE SWIMOUT
TROPICAL VIEW - KING BED ONLY
SINGLE: $4,099 per person   | DOUBLE: $2,499 per person
PREFERRED CLUB JR SUITE OCEANVIEW
SINGLE: $4,199 per person   | DOUBLE: $2,599 per person
WHAT'S NOT INCLUDED:
Travel to Cancun, Mexico
Travel insurance
Items of a personal nature
Alcoholic beverages unless noted
Transportation from airport to cruise port
TRAVEL INSURANCE:
Missing a vacation is bad enough. Losing the money you paid for your vacation is even worse. Trip insurance is therefore recommended. You can purchase travel insurance on your own. Click here to see referrals.
OCCUPANCY DETAILS:
Single occupancy = one person to a room
Double occupancy = two persons to a room
TRAVEL NOTES:
Roommate Match is available. 
Passengers are responsible for ensuring that they have the proper travel documents and MUST CHECK with the respective consulate(s) or visa agency to determine whether any visas or passports are required. Passports are required to be valid for at least 6 months after the date of travel. Some countries require a full blank "VISA" page in the passport for stamping purposes. Any information provided on travel description pertains to US citizens only. Non-US citizens should check with the respective consulate of the country(s) to be visited for current entry requirements. Reservations must be made in your FULL NAME as it appears on your passport.
When making your reservations, you can choose to pay in full or select our convenient payment plan. If you select a payment plan, you will automatically be added to our auto-bill payment plan option. You can opt-out of this program by emailing us at info@thetraveldivas.com after you make your reservations.
Please review our auto-bill payment plan option.
Please note you should begin looking for flights 9 months before event. Some travel sites will allow you to set alerts to advise you when prices are dropping.
 The airport code for Cancun International Airport is CUN. 
When making flight arrangements, please ensure your flight arrives into Cancun by 3PM. This will ensure you have enough time to settle in before our first event later in the evening.
Provided full payment is received no later than your final payment due date, travel documents, itineraries and travel instructions will be sent via email 30 days or earlier prior to travel. All documents will be sent via electronic mail.
It is the guests' responsibility to notify Premier Travel One and Travel Divas of all email address changes.
Men are welcome to attend this event.
All attendees must be 18 years old or older.
Making reservations for this package signifies your acceptance of our terms and conditions.
All of your payments to Premier Travel One and Travel Divas are non-refundable and non-transferrable.
Reservations must be made in your full name as it appears on your passport.
Prices are subject to change without notice. Please make your reservations today at this low price to be locked in.
A valid passport is required. If you do not have a passport, please apply for a passport asap if you do not have a valid one..
Monthly payments are required to keep your reservations current. A reservation that has gone 60 days without a monthly payment can be cancelled without notice.
You must ensure your roommate, if applicable, is also making timely monthly payments.
Once you make your reservations, you can log-in to our client portal to view your account 24 hours a day.
Name changes are allowed with a $100 name change fee up until your final payment date on your invoice
Late payment of $100 per person is required after final due date. All late payment requests must be approved by management before the final payment deadline on your account.
You are responsible to keep Premier Travel One and Travel Divas informed of email address changes as this is our primary way of communication.