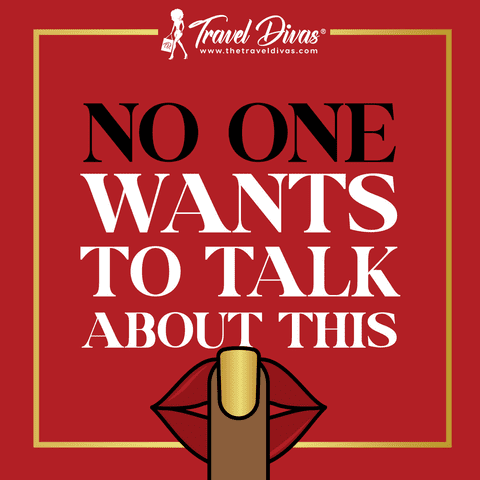 Roxie here again with a bit of magic to share with my fellow Divas!
You know, recently I've been spending ALL my time on Pinterest dreaming of sprinkling my Black girl magic in places I've never been before.
Ziplining across rainforests in tropical villas, sipping bottomless mimosas in red swimsuits with my girls on a Caribbean beach and popping bottles of champagne in all-white as we kii-kii and create "remember the time when?" memories.
The problem? We can't ever seem to actually travel together.
Do these sound familiar?
You or your girlfriends can't get PTO at the same time
They're saving up for something and think they can't travel
They always say they're down, but when it's time to make it happen, they're wishy-washy
Their bucket list adventures don't match up with yours
I get it, girlfriend! While traveling with your girls makes exploring the world *that* much more fun, did you know Travel Divas still gives you that up-close-and-personal-girlfriend vibe as you travel to new places and get the bougie, upscale, premium treatment you deserve after working so hard?
Whether you dream of Dubai, wish for clear waters in Turks & Caicos or crave luxury and high tea in London, you can still cross off destinations from your bucket list while making new friends with our "roommate match" option.
Reality is … many of our Divas have made lifelong friendships with new, like-minded women because they took a chance on themselves and didn't wait to travel because their friends couldn't.
You see, we do all the work, research, booking and taking care of you so you can fly solo with confidence.
After all, girlfriend, your dreams can't wait for anyone!
Check out our guide to traveling solo as a Diva, plus sign up for our email list to get more tips delivered straight to your inbox: http://bit.ly/TD-signup