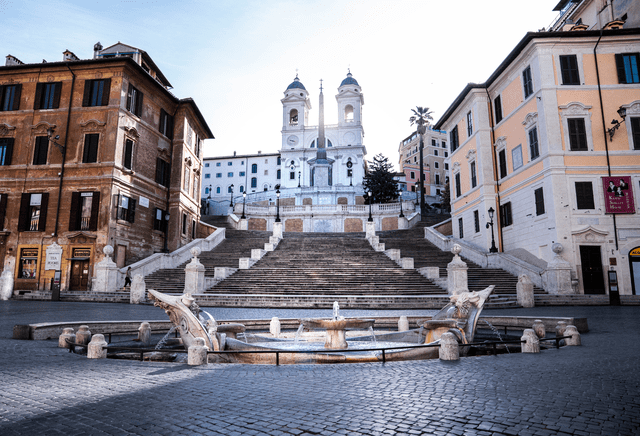 Some of history's finest divas have hailed from this Mediterranean enclave of greatness. And there's no doubt you've read about Rome in school or heard your coworkers ki-kiing about this modern yet ancient city for weeks on end after they've got back from a trip over there.
And as one of the most traveled to locations in the entire world, Rome has earned its claim to fame. You see, here at Travel Divas, we think this city is one of the most glamorous spots for a Travel Diva like yourself to step into magical Black empress vibes.
That's why on July 30-August 6, 2022, we're inviting you to vacation with us on a Roman holiday of your own in Rome, Italy. This once-in-a-lifetime trip is more than a reprieve from your busy everyday duties. It's a chance to sprinkle your magic all over the ancient ruins – from the Colosseum to the Roman Temple of Shopping to impromptu photoshoots and decadent tastes of gelato, Italian wine and fresh pizza.
For 7 days and 6 nights, you'll be transported like a diva to the heart of Rome, where you will:
Reside like a Roman queen at the 5-star Hotel de la Ville
Be served your daily breakfast like a royal
Dine with your fellow divas in all white at one of the hottest rooftop restaurants overlooking the Roman skyline
Explore the historic center of the city with a private tour of art galleries, ateliers, fountains, the Pantheon and more
Sip an afternoon espresso like a native
Treat yourself to a private walking tour led by a fashion expert, exploring the worlds of brands such as Versace, Ferragamo and Bulgari
Come back to a signature gift package curated for you by the Travel Divas team
And so much more!
So, bring your little black dress, your summer all-white ensemble and your Black girl magic as we explore just a few of the many excursions below:
Bend it Like Baroque
Ease into your Roman holiday with a private tour of Rome's historic Baroque center, the Piazza del Popolo. Once known as the first view of Rome a traveler had, this public square is home to the famous, architecturally gorgeous church of Santa Maria del Popolo.
Feel Like a Gladiator
While Scandal may have given rise to some of the modern uses of the word, gladiators reigned here at the Colosseum long before Olivia Pope came into the world. Step into this historic center that once accommodated over 50,000 spectators and leave some of your Black girl magic while you're there.
Live La Dolce Vita
Don your finest wears at an evening photo shoot at some of the most iconic Roman landmarks including the Spanish Steps, the Roman Forum and the Pincio Terrace. Pose in a vintage car and pretend like you're Sophia Loren.
Refresh Your Black Girl Magic
Fill up your cup and ease the tension in your mind and muscles with a hot dip into the thermal, sulfurous waters of the Acque Albule spring, known for its deeply anti-inflammatory powers. Between whirlpools, saunas, Turkish baths and even massaging water jets, you'll forget that it's not all a dream.
Be a Master Chef
Gelato and pizza back home will never be the same after you learn to master the most delicious of Italian arts. From making paper-thin yeast dough to preparing zesty tomato sauce to making gelato by hand, you'll find yourself licking your fingers more than once.
Now, we'd list everything … but we don't want to spoil all the fun.
Let us treat you like a Roman goddess in Rome in 2022. Get all the details on excursions, accommodations, dates and more here.
https://thetraveldivas.com/trip/rome-glam-2022/