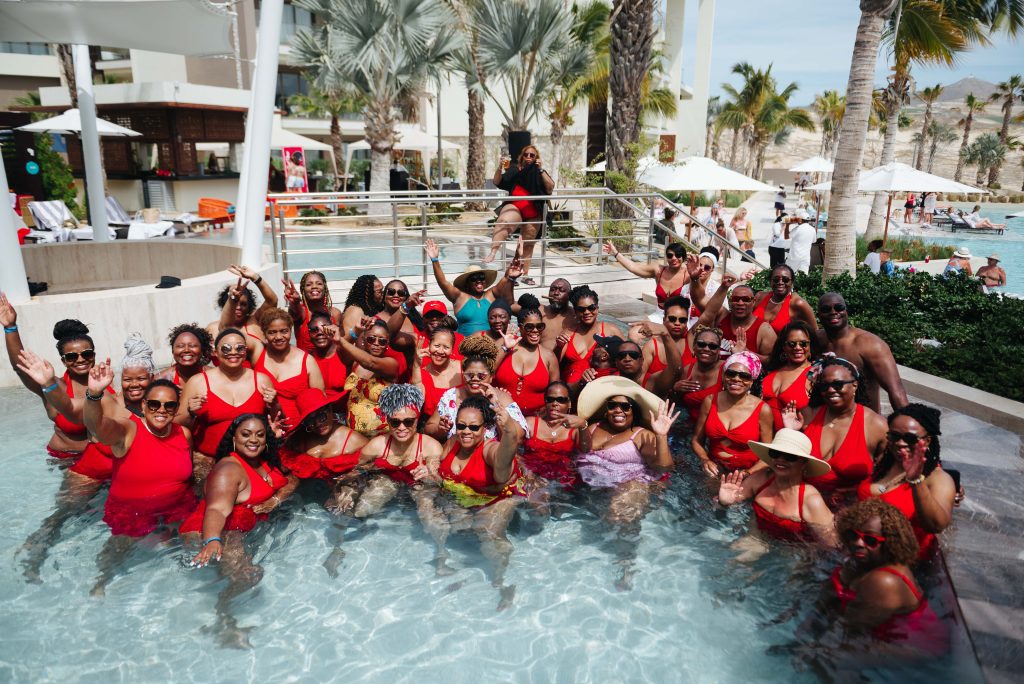 Last Minute Holiday Vacation Ideas
Stress of the holidays got you ready to just pack it up and head for the hills? Been there.
But when you searched your favorite island on Google Flights, they wanted your whole retirement account just for a few days in paradise?
Don't sweat it!
Even if you started planning your trip late, there are plenty of fabulous destinations you can travel to this holiday season that won't break the bank.
Here are our top 6 all-time favorite holiday vacation spots for last-minute trips!
Destination #1: Miami
Miami is a great destination, no matter what time of year!
The great weather, delicious food and wealth of fun to get into make winter Miami's busiest season. So, if you visit during the holidays, you'll be in great company.
With Miami's great weather, you can hit the beach this holiday season without crossing an ocean to get there. And if you're a land lover, you can explore the city and take in its unique art deco architecture.
Now, the temps might be high, but Florida's most famous city is still full of wintry cheer. Plan a trip to Santa's Enchanted Forest, Zoo Lights at Zoo Miami and the Holiday Evening Stroll at Deering Estate if you're looking for a little holiday spirit.
Destination #2: Cancún
Cancún may not be a winter wonderland, but this Mexican destination makes for a great holiday getaway!
The holiday season is a wonderful time to visit Cancún. You won't have to worry about hurricanes, and you'll be able to stay a little bit cooler while hitting the beach.
Cancún has plenty of cultural and historic adventures to offer, like visiting the ancient Mayan pyramids and hitting up archaeological sites at El Rey, Tulum, Chichen Itza and Cobá.
If you're up for an adventure-packed day at the beach, you can go jet skiing, parasailing or scuba diving.
Although you won't see snow in Cancún, the city gets into the holiday spirit with lots of nativity scenes, holiday decor at hotels and resorts and by serving up holiday dishes from all around the world at fine restaurants.
It's like being at the North Pole, but with your toes in the sand!
Destination #3: Los Cabos
Los Cabos is another Mexican city ready to welcome you over the holidays.
While in Los Cabos, you can enjoy the beaches, immerse yourself in Mexican culture and indulge in the fabulous resort experiences this Western hotspot is known for.
If you visit between December 16 to 24, you'll be able to experience a uniquely Mexican Christmas tradition – the Las Posadas (The Inns) celebrations.
During Las Posadas, people walk to house parties during candlelit processions that commemorate Mary and Joseph's journey from Nazareth to Bethlehem while looking for an inn to stay in. A trip to Los Cabos over winter break will have you saying, "¡Feliz Navidad!"
Destination #4: Los Angeles
LA is always a good time, and the holidays are no different! 
LA is the perfect place to go with your family this holiday season, especially if you have little ones. You can hit up Disneyland and Universal Studios with the whole family to connect with iconic characters, ride thrilling roller coasters and get a taste of movie magic.
While at Universal Studios, you can experience Christmas in The Wizarding World of Harry Potter. Here, you can take in all the festive decor, enjoy yummy holiday food and see how the season is celebrated in Harry Potter's magical world.
If amusement parks aren't your thing, LA has plenty more to offer. You can shop 'til you drop in the Fashion District or in Beverly Hills, see where celebs live on Hollywood tours and start a new tradition by spending the holiday at one of the city's many beaches or piers.
Destination #5: Las Vegas
Las Vegas may not be the first place to come to mind when you think of the holidays but … think again!
Just like any other time of year, you can take in jaw-dropping shows, try your luck at the casino and kick back at luxury resorts in Vegas during the holidays.
If you're looking for an off-the-beaten-path Vegas experience and a break from the casinos, you can visit the Mob Museum, drive a race car at Dream Racing, skydive over the city or visit the Bellagio Botanical Gardens.
Las Vegas also has lots of festive holiday attractions, like the Ice Rink at The Cosmopolitan and Enchant Christmas at the Las Vegas Ballpark. What happens in Vegas stays in Vegas, but we promise you'll take home plenty of memories!
Destination #6: Atlanta
Atlanta is always a good idea, but even more so during the holidays!
Hit up Santa's Fantastical or the traditional German Christkindl Market if you're in the mood for a little holiday fun.
If you're just looking for a plain 'ol good time, you can visit the Zoo Atlanta, get your adrenaline pumping on the Walking Dead Tour, get tipsy on a North Georgia Wine Country tour or spend your trip indulging in yummy Southern food.
The Southern hospitality of the South's sweetest city will make you feel right at home.
________________
No matter which of these 6 destinations you choose, you're in for an incredible holiday getaway! Want to head off on your next vacation without dealing with all the planning? We got you! Check out our upcoming trips https://thetraveldivas.com/group-trips/