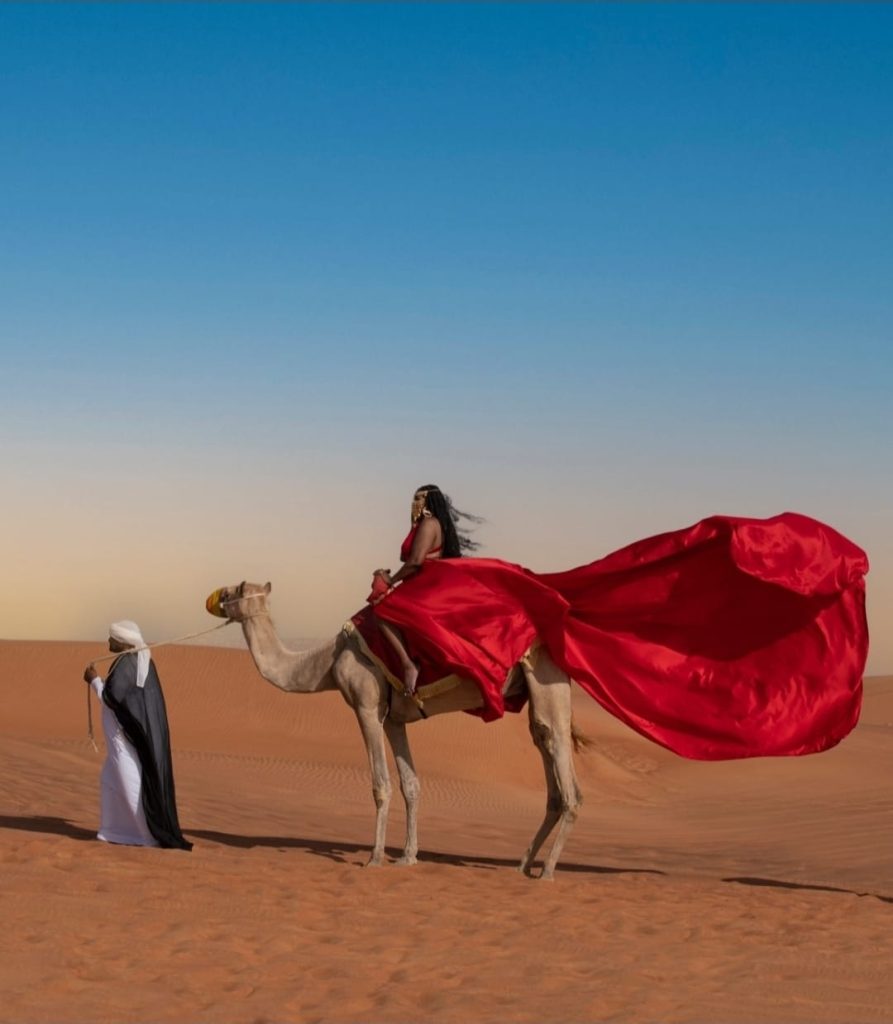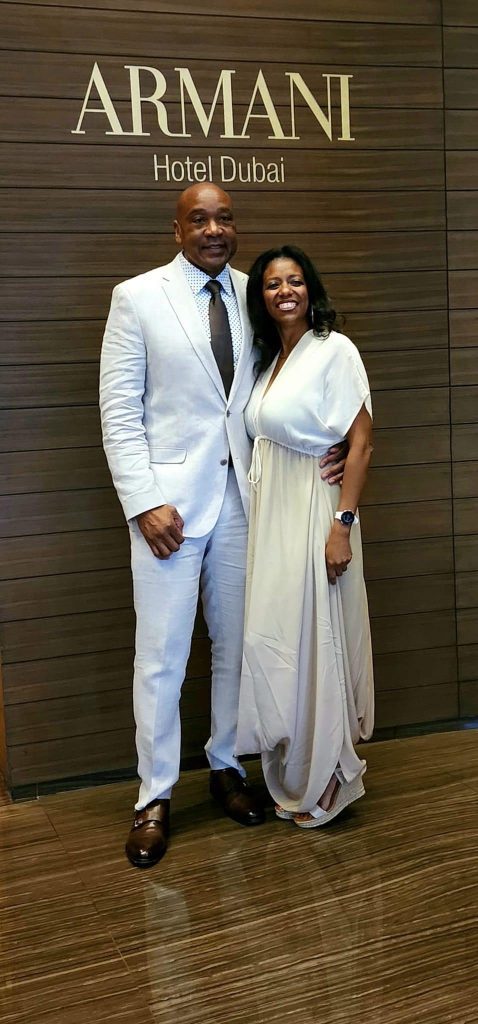 Let Love Soar: A Luxury Couples Getaway to Dubai, 2024 Edition
This is your call to shake off the ordinary and dive headfirst into an extraordinary couples experience. Let's press pause on the Netflix binges and create a love story that would make even Jay-Z and Beyoncé a tad bit envious. Ready for the deets? We're talking about none other than the glittering jewel of the UAE, the city where the lifestyle is as dazzling as the skyline: Dubai!
Dubai is your luxurious playground to explore and adore, a cityscape where opulence is the norm and every corner exudes Instagram-worthy elegance. We're serving up a chance for you to live like royalty, soaking in the extravagance of the third wealthiest country in the world. Yes, honeys, it's time for a taste of the real 'bling empire' life!
Luxury Accommodation: Enjoy a 7-night stay at the Habtoor Palace or a similar luxury hotel, complete with daily breakfast to kickstart your Dubai adventure.

Dubai Exploration: Experience the best of both worlds with guided tours of modern and old Dubai, including attractions like the Dubai Frame, Sheikh Zayed Grand Mosque, and vibrant Spice and Gold Souks.

Cultural Encounters: Discover authentic Arabic culture with a traditional desert safari featuring camel rides, henna tattoos, and water pipes.

Palatial Dining: Savor a grand lunch at the Emirates Palace, one of the most opulent hotels in the world, for a true taste of Dubai's luxury.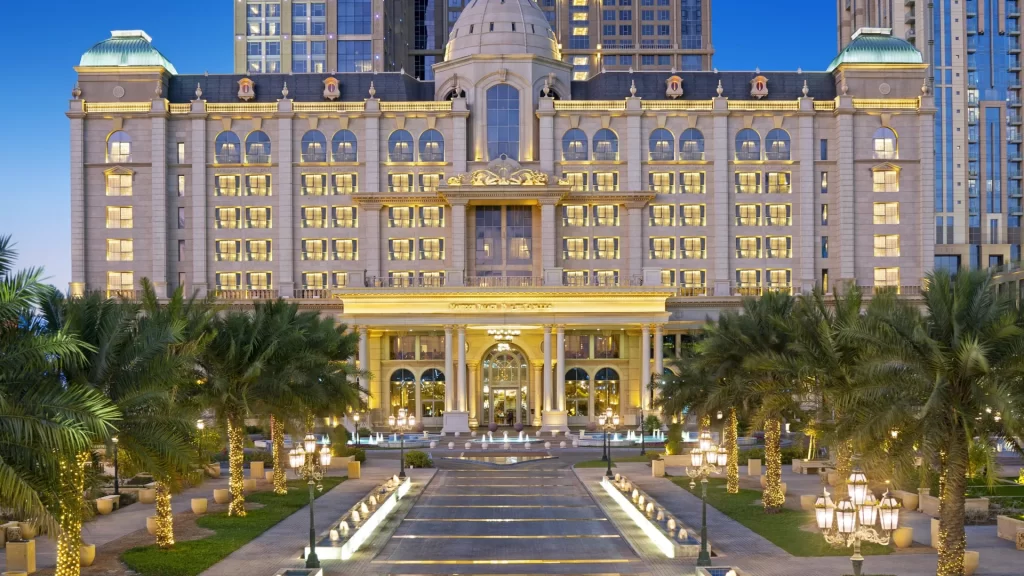 Step into a world of elegance at Habtoor Palace Dubai, LXR Hotels & Resorts. Centrally located in the landmark lifestyle development on the banks of Dubai Water Canal, this Beaux-Arts inspired palace offers 182 guest rooms and 52 suites. Butler service, fine dining, sprawling gardens, and three sparkling pools are just the beginning.
DELUXE ROOM
From sleek modern guest rooms to expansive residential-style suites, Habtoor Palace Dubai effortlessly blends sophistication with premium comfort and convenience.
A residential-style retreat awaits in this contemporary deluxe room with two double beds. Start your day with a fresh cup of coffee from the espresso machine. Stay connected throughout your stay with complimentary WiFi. Other amenities include a 48-inch HDTV, minibar, and safe.
CHECK IN: 3:00 PM
CHECK OUT: 12:00 PM
HOTEL AMENITIES
Free Parking

Concierge

Tennis

Fitness Center

Room Service

Business Center

EV Charging

Private Beach

Outdoor Pools

FULL PACKAGE WITH FLIGHT FROM JFK
DOUBLE: $6,400 per person or COUPLE: $12,800 per couple
 DOUBLE: $4,900 per person or COUPLE: $9,800 per couple
MEALS INCLUDED:
Welcome Dinner (Food Only)
Lunch at Emirates Palace
Afternoon Tea Party
Light Lunch on Yacht
Friday Brunch
BBQ dinner during Desert Safari
AUTOMATIC BILLING PLAN:
You can enroll in our automatic billing, and relax knowing that your future payments will be made automatically. When you book, we'll calculate an evenly divided automatic billing plan for you and you will know in advance the day of every month that your payment will be processed. Your initial deposit is due at the time of booking, and your future payments will be charged according to the schedule you see on your invoice. Automatic billing is available at no charge.
WHAT'S NOT INCLUDED:
Gratuities for Driver and Tour Guide
Travel Insurance
Suggested Gratuities for Tour Guide (suggested $10-$20 per day)
Suggested Gratuities for Driver (suggested $5-$8 per day)
Items of a personal nature
Meals except where noted
Land Only package does not include airport transfers
TRAVEL INSURANCE:
Missing a vacation is bad enough. Losing the money you paid for your vacation is even worse. Trip insurance is therefore highly recommended. Please purchase travel insurance on your Dubai Travel Package and read this important information regarding travel insurance.  Suggested travel insurance companies are below:
 TRAVEL NOTES:
Men and children are allowed to travel at the same rate.
Traveling abroad require a passport valid for six months beyond travel dates. For this tour, your passport should not expire before October 21, 2024.
All prices are based on the rates of exchange in effect at the time of price quotation. In the event that the US dollar devalues, Premier Travel One and Travel Divas reserve the right to increase prices accordingly. Your final invoice will reflect increases resulting from currency devaluation.
Roommate Match is offered for this tour. You will select "double occupancy" on the order form.  On the reservation notes form, you will select "yes" for roommate match.  Roommates will not be matched until after 75% of your reservation total has been made on your invoice.
Currently, US Passport holders will receive VISA upon entry into Dubai. No fee is required at this time. If changes happen, we will alert you via email.
If you select the LAND ONLY PACKAGE, you are required to make your own flight arrangements and airport transfers. When making your own flight arrangements, you must pay close attention to dates. You should schedule your flight to ARRIVE in Dubai on April 14, 2024. This means you must fly out of the United States on April 13, 2024. You should also schedule your departure flight for April 21, 2024.
Airline flight schedule for the full package will be released late August 2023.
At check-in, a credit card will be required for check-in to cover anticipated room incidentals.
A full day-by-day itinerary will be provided 60 days before travel, if not earlier.
A private Facebook group will be created 30 days before travel.
Making reservations for this package signifies your acceptance of our Terms and Conditions.
All payments to Premier Travel One and Travel Divas are non-refundable and non-transferrable.
Reservations must be made in your FULL NAME as it appears on your passport. If you enter your name incorrectly, a name change fee may apply.
Prices are subject to change without notice. Please make your reservations today at this low price to be locked in.
If you choose our payment plan, monthly payments are required to keep your reservations current unless you make larger monthly payments than what is required. You must ensure your roommate, if applicable, is also making timely monthly payments.
Airline seat assignments are solely up to the airlines.
If you require another class of service other than the economy seats that are included in the full package, you should purchase the land-only package.
You can log-in to our client portal to view your account 24 hours a day.
Name Change Fee – $200 before final payment date on your invoice; $250 + any vendor fees after final payment date on your invoice.
Late payment of $250 per person is required after the final payment date on your invoice.
All late payment requests must be approved by management before the final payment deadline on your account.