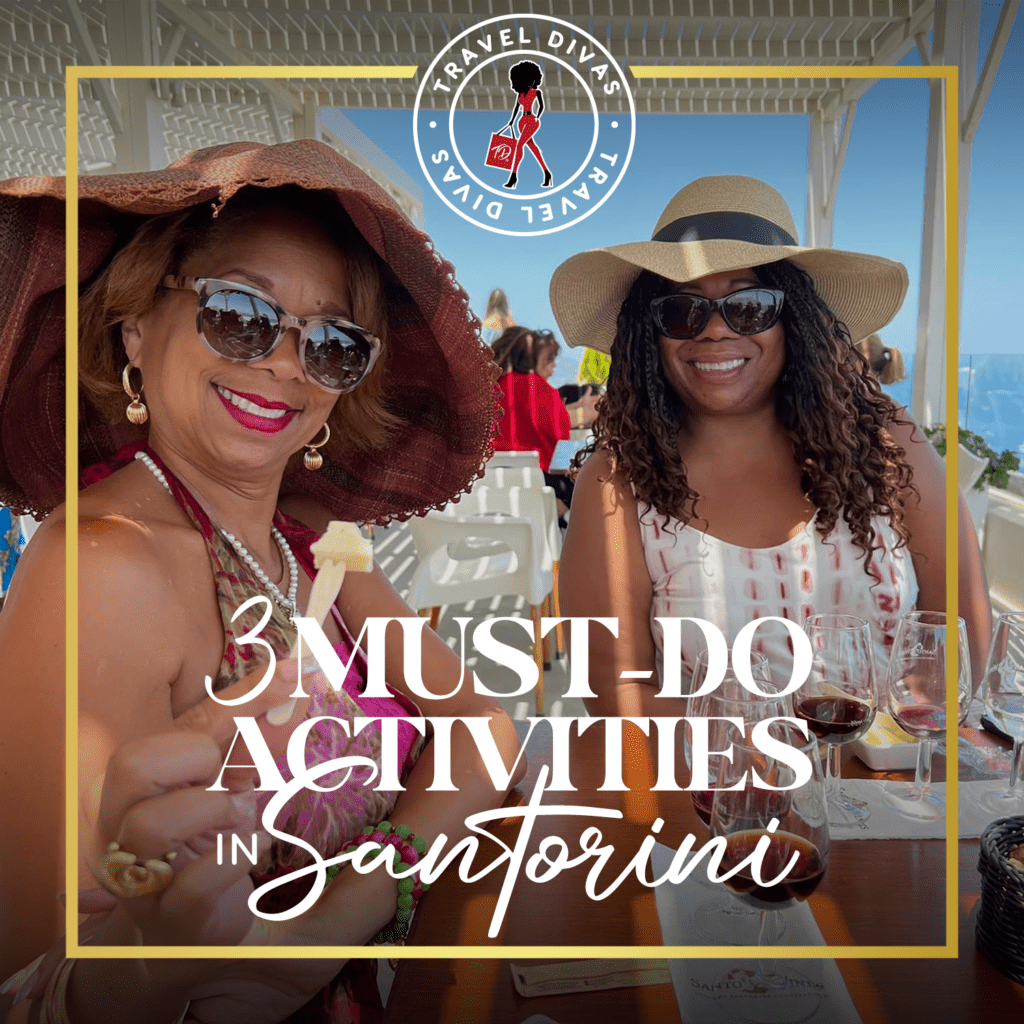 Santorini's sun-kissed, sea-sprayed villas and endless blue waters are calling for you, sis!
Look, we know you're ready to live your best Grecian goddess life. But as a true Travel Diva, there's no way you're flying across an ocean just to do the same activities and snap the same pics as every other tourist. Nope!
See, we already know our Divas have the most discerning and bougiest taste. So, we do Greece a little differently. We've hand-picked some ah-mazing excursions for our next Santorini tour to deliver an unforgettable, one-of-a-kind journey.
Here are a few detours we're taking off the beaten path to elevate your experience to Diva-esque standards:
Detour #1: Explore the Archeological Wonder of Delos
You'll feel transported back to ancient times as soon as you step foot on Delos, the Greek god Apollo's mythological hometown. Our private tour with an expert, English-speaking guide will give you the inside scoop on this island's captivating mythology and send you home feeling like a Greek historian.
Detour #2: Sail the Med in a Luxe Catamaran
Picture this: the gentle ocean breeze caresses your face as you watch the sun dance across the sparkling, bright blue sea. You and your fellow Divas – decked out in oversized shades, bathing suits and kaftans – scatter your Black girl magic from island to island as the skipper navigates a top-of-the-line catamaran for an afternoon of smooth sailing.
Sounds delightful, no? It's the best way to experience Greece up close and personal.
Detour #3: Vibe Out with Greek Vino
One of the world's oldest wine-producing regions, Greece may not be as famous for wine as its northern neighbor France, but Grecians sure know how to pick a grape! We'll sip plenty on a private wine tour and our Diva-favorite, Sundress & Floppy Hat Wine & Cheese Tasting. Trust us, your wine palate will never be the same.
________________
Hitting up hotspot destinations doesn't have to be all "copy and paste." When you join us on a 2023 tour of Greece, we'll show you a side of Santorini that'll make you feel like a famous travel vlogger! Touring the mystical ruins of Delos, gliding along the Med's clear blue waters in a catamaran and tasting wines like a sommelier will make you feel like Athena herself! Ready to glow up your Greece experience? Click here to secure your spot: https://thetraveldivas.com/trip/greece-2023-tour-6/