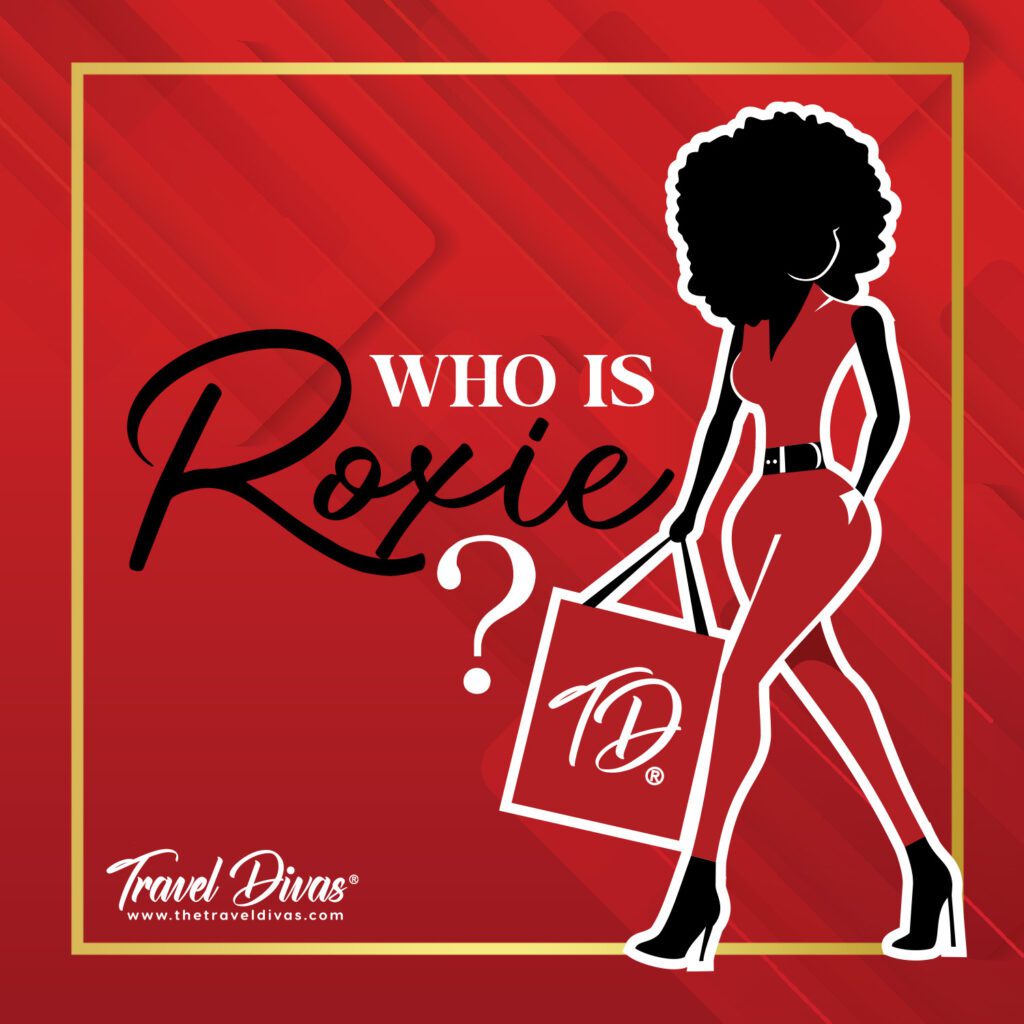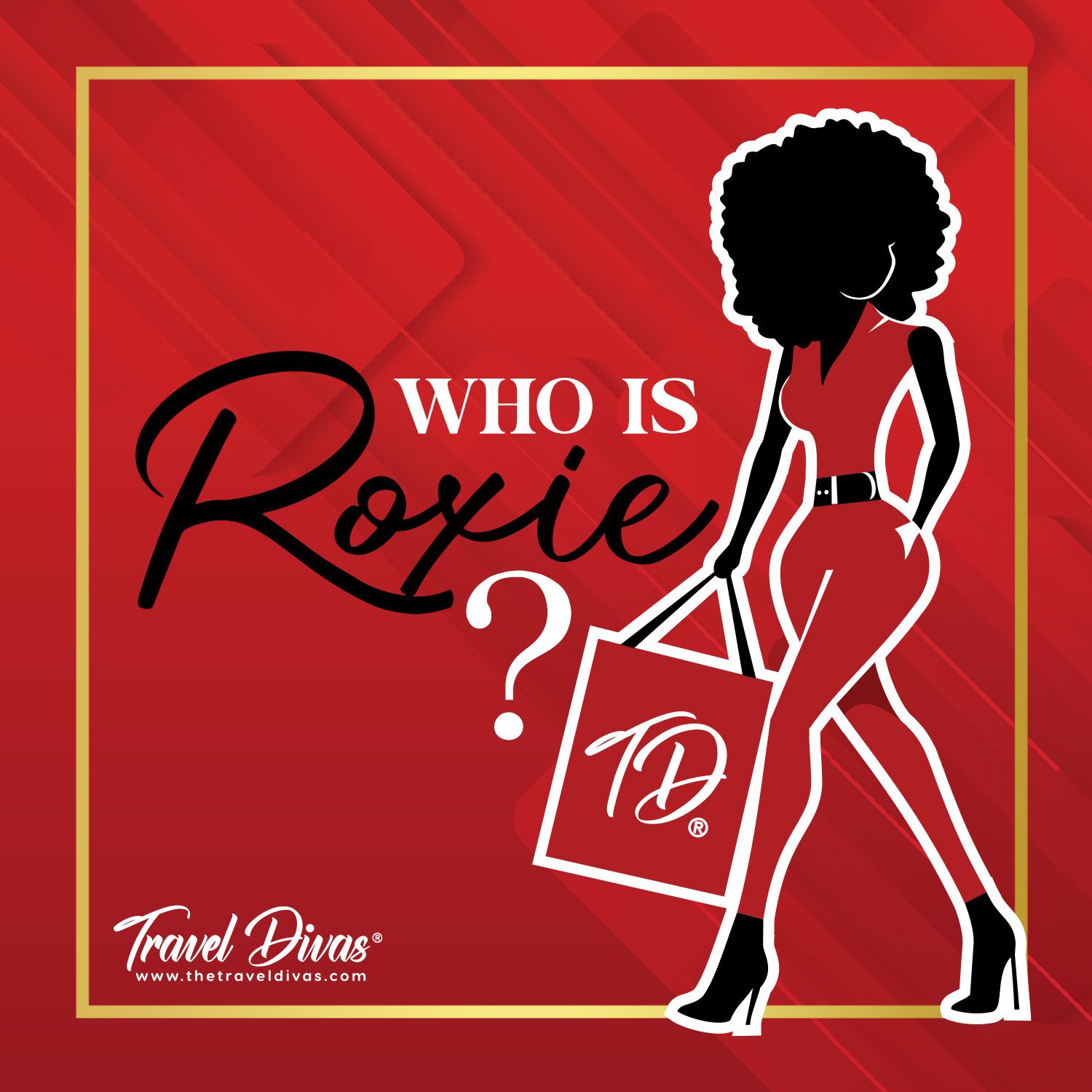 Travel Diva …. There's someone we'd like to like you to meet. Now, before we do, we just have to say one thing …
You're gonna love her!
You see, I know you and she are gonna get along great because she's like you.
She's a high-earning, high-performing boss woman who wants to sprinkle her Black girl magic all over the world.
Why? Because she works damn hard – just like you – and she knows she deserves it. She thinks life's too short to spend it sitting in front of a laptop in meetings all day long. Like you, she's done it all … reached the pinnacles of her career, gotten married, raised kids and now …
AND NOW, she wants "me time." That's why every 2-3 months, she's off getting her passport stamped with her best outfits in tow and her cellphone off so she can finally relax.
Sounds familiar, right? Well, we'd like to introduce you to Roxanne! She's the diva in the Travel Divas logo. We call her Roxie for short.
Now, the thing about Roxie is this … just like you, she wants to be taken away from the stresses of her daily life Calgon-style, BUT she's not trying to plan every detail in her trip.
She wants the best and that means being whisked away, pampered and loved all over. And that, ladies, is why she relies on Travel Divas to book her getaways and take her breath away with unforgettable travel memories.
Now, Roxie's so excited to meet you that she's decided she's gonna pick a few of you at random, on email, SMS and social media, to sprinkle Black girl magic around the world with her on one of her upcoming trips.
She's also going to share updates and advice to current Travel Divas via voice memos.
Question is … are you ready to sprinkle Black girl magic all over the globe with Roxie?
If the answer's yes (and you want to be one of Roxie's choices for a free trip), all you have to do is follow us on social and join our email list: http://bit.ly/TD-signup.