Are you ready to elevate your travel experience to a whole new level? Picture yourself wandering through cobblestone streets, drenched in the warm glow of Cartagena's sun, and then retreating to a world of unparalleled luxury. That's exactly what's waiting for you at the Sofitel Legend Santa Clara Cartagena, our chosen sanctuary for the 2025 Cartagena Tour Package.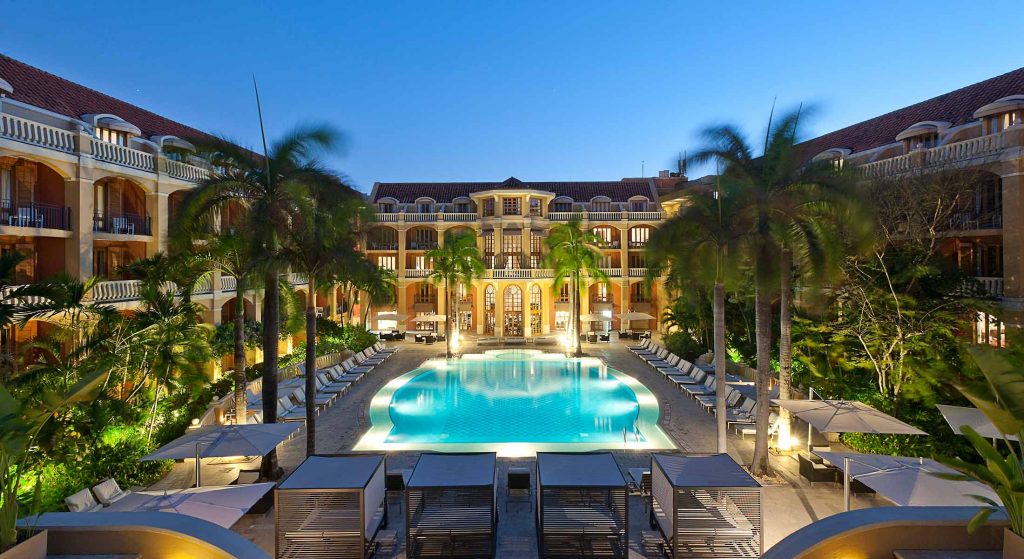 Where History Meets High-Class
Situated in Cartagena's historic walled city, this iconic hotel is the epitome of luxury. It's like stepping into a time capsule filled with sumptuousness! Built on a former convent, the Sofitel Legend Santa Clara Cartagena perfectly marries French sophistication with the rich culture and soul of Colombia. Talk about Black Girl Magic, Sis!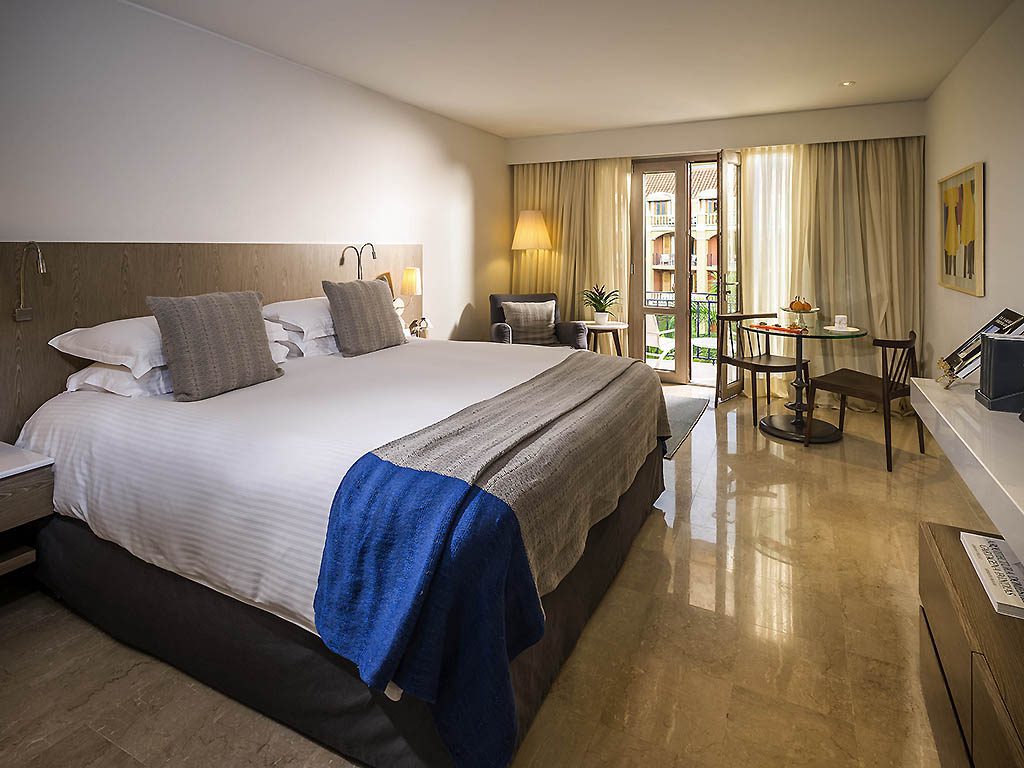 A Room for Every Diva
Imagine resting in a lavish room draped in both French and Colombian elegance. Whether you choose a classic room or go all out with a sumptuous suite, you're in for a slice of paradise. You'll find yourself enveloped in grace and grandeur; this is where you deserve to be!
Dive into Bliss
Let's get you sun-kissed and fabulous! The hotel's outdoor swimming pool is your personal oasis, shimmering under Cartagena's sun like a gem. Here, every dive feels like you're plunging into a realm of opulence.
Pamper Thyself at SoSpa
Ready for the self-care journey of a lifetime? The SoSpa at Sofitel is a sanctuary of bliss and relaxation, offering a variety of treatments that will make you feel reborn. Indulge, because you're worthy of nothing but the best!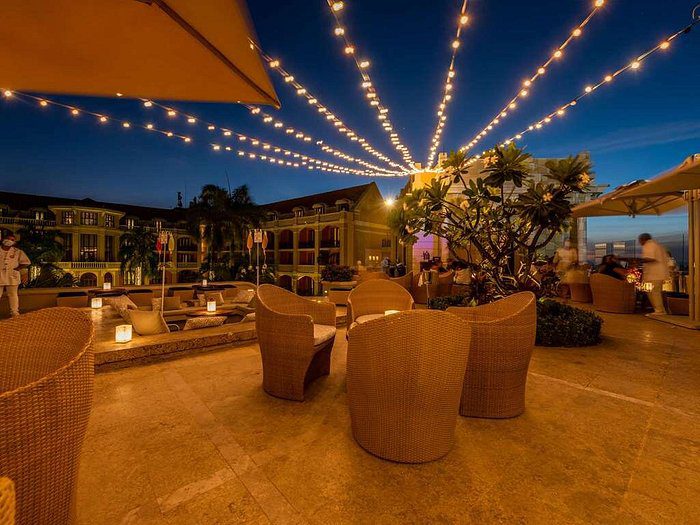 Culinary Magic on a Plate
Get ready to tantalize your taste buds with a gastronomic experience that's akin to a dance of flavors. The hotel offers a myriad of dining options, from fine-dining to a relaxing poolside bar. Oh, and let's not forget the 24/7 room service for those late-night cravings or romantic dinners.
Stay Connected
In today's world, connectivity is a treasure. Fret not, the hotel offers complimentary Wi-Fi throughout the property, so go ahead, Instagram that perfect shot and let the world know you're living your best life!
Getting There is a Breeze
Your journey from the Rafael Núñez International Airport to this divine haven is just a short, 15-minute drive. Talk about convenience wrapped in luxury!
Timeless Moments
Mark your calendars, Divas! Check-in starts at 3 PM, and although we hate to say it, check-out is at 12 PM. But don't worry, the memories and experiences you'll gain will be timeless.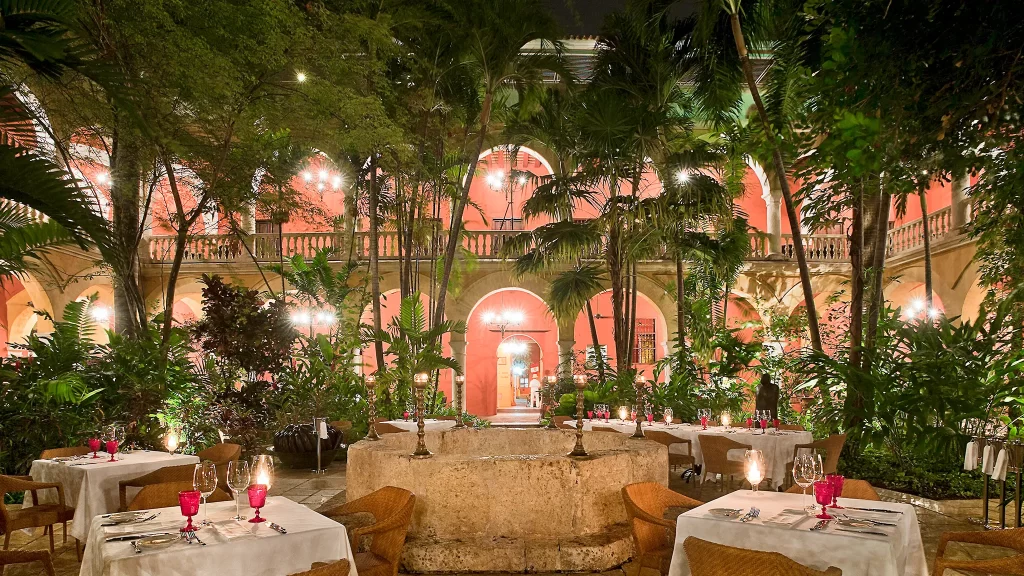 Final Thoughts: Your Dream Awaits
So, what are you waiting for? Step into this exquisite chapter of your life, packed with luxury, history, and the essence of Black Girl Magic. Let's lift each other up, explore new horizons, and be our fabulous selves! You're more than worthy of this divine experience.
Ready to make this dream a reality? Secure your spot in our 2025 Cartagena Tour Package and elevate your travel experience to a realm you never thought possible.