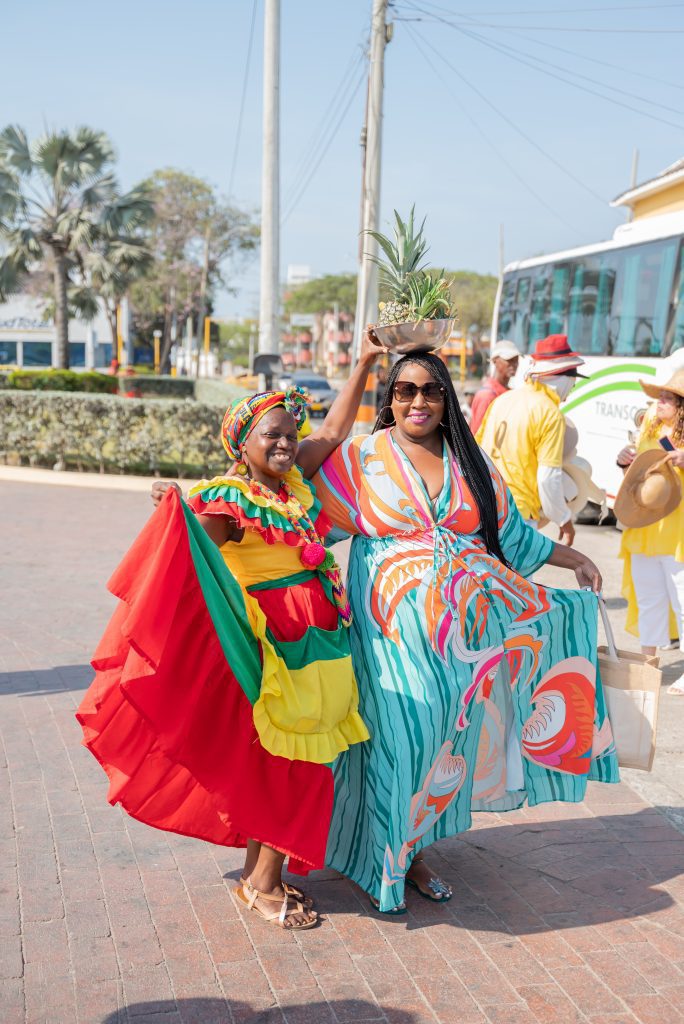 The best thing about Black girl magic is you can find it anywhere! Sure, you can head over to Instagram and drool over all the amazing melanated ladies like yourself doing their thing in the U.S., but have you ever considered checking out the vibes a little further south? We're talking South America, girlfriend!
You see, most folks don't know that after Africa and the U.S. – Latin America is home to one of the largest African diasporas in the world. It's no wonder then that Cartagena, Colombia, is spilling over with Black girl magic, bright colors, salsa dancing, and seasoned food.
Get your sundresses ready and practice your two-step because when you let Travel Divas take care of you in Cartagena, the magic is sugar, spice, and everything nice!
Let's get into it!
You're the Star at Hotel Estelar Cartagena de Indias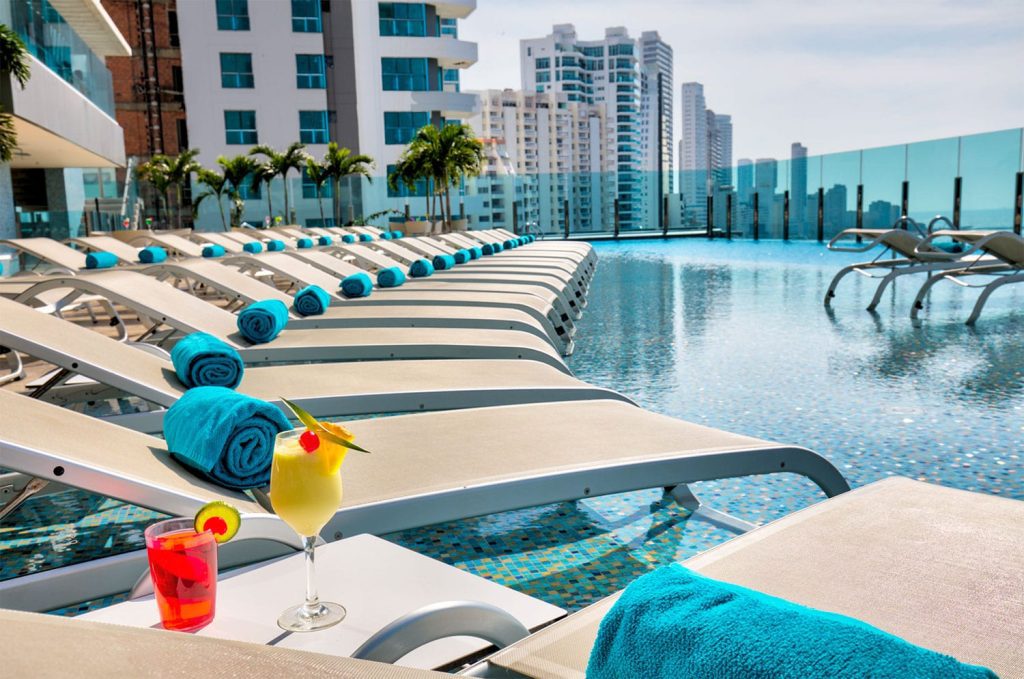 Although Cartagena is in Colombia, it's all Caribbean vibes here. That's why your time at one of the city's most decadent hotels will rival any all-inclusive resort you've been to. Designed, as they say, for the most demanding guests, your private balcony with ocean views is just the start of your luxurious stay.
Colorful Sundress Welcome Dinner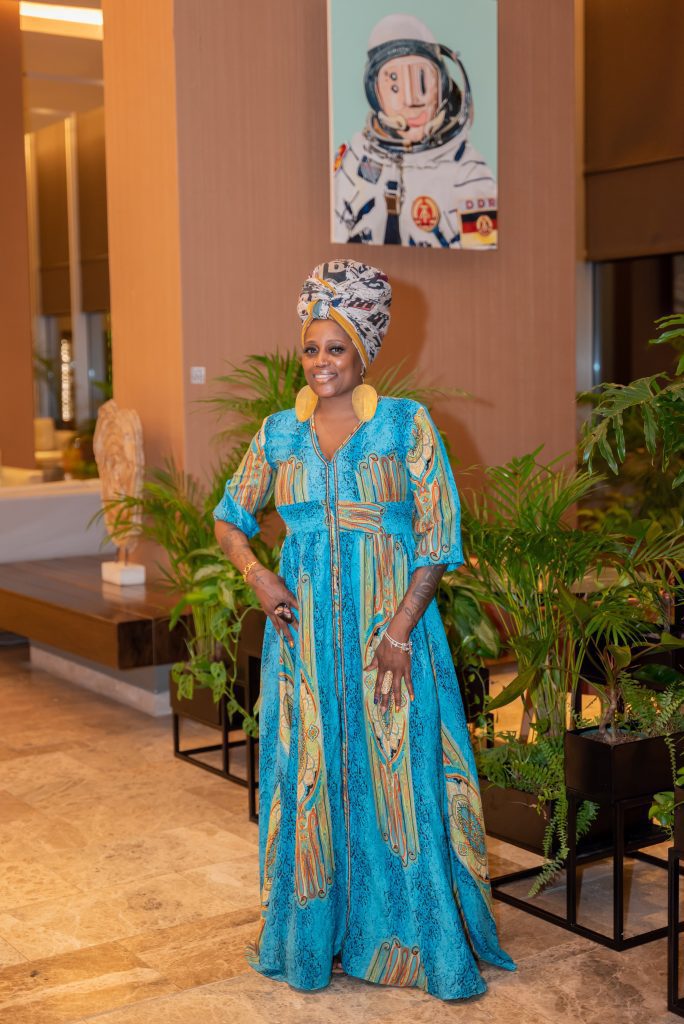 Now, y'all know our dinners are world-famous at this point. And while we're always down for an all-white reception, this time we're dressing up in our brightest sundresses. Orange, red, floral prints – pick whatever makes your skin glow in the sun! Oh, and did we mention bold colors are required for our Nuevo-Caribbean Cuisine Dinner Party, too? We're matching the vibrant energy of the city all trip long!
Colombian Culture and Cuisine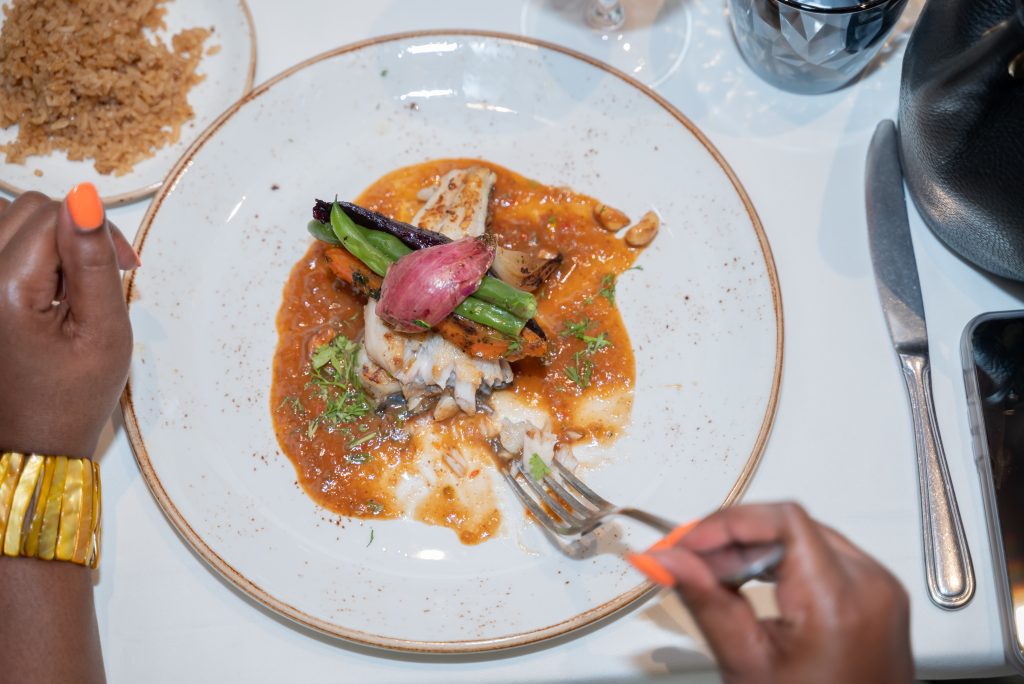 Indulge in some of the most tasty dishes! There is so much to explore. Travel Divas will keep your palette dancing throughout the entire trip. Then, take it to the kitchen to learn the Colombian way to infuse a whole 'nother level of flavor into your cooking with classes from a local chef! Your tastebuds will be delighted after a rum and chocolate tasting, too.
Divas are Moving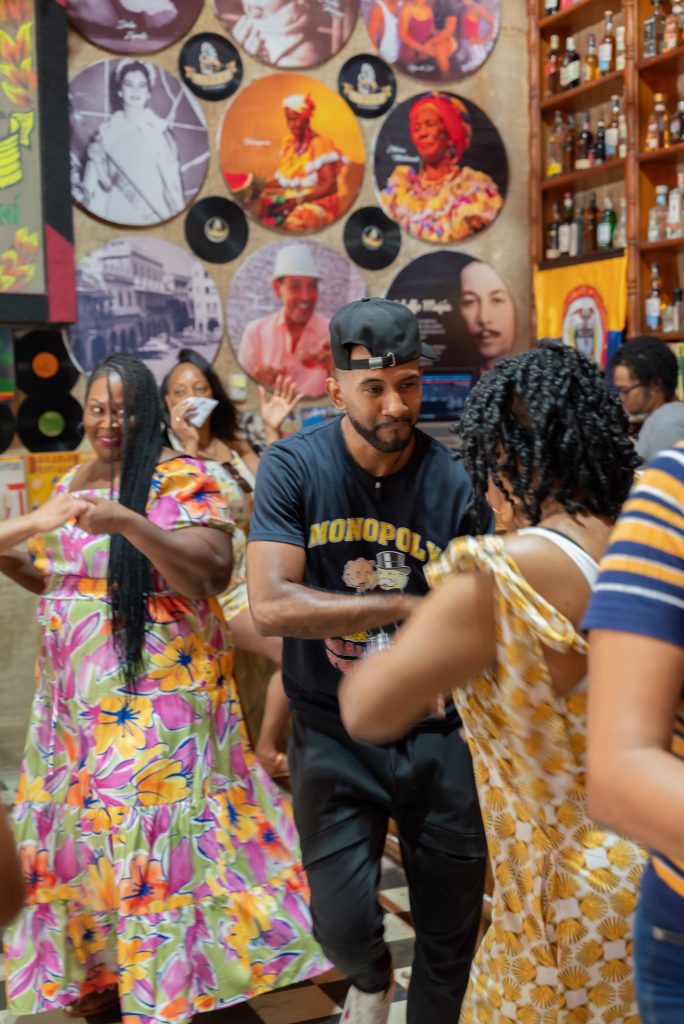 There's no such thing as a Travel Divas excursion without having a little fun dancing and having a ball! That's why when you book with us to Cartagena, we'll take you on a journey around the city, where you can move and groove!
Oh the Sights you'll See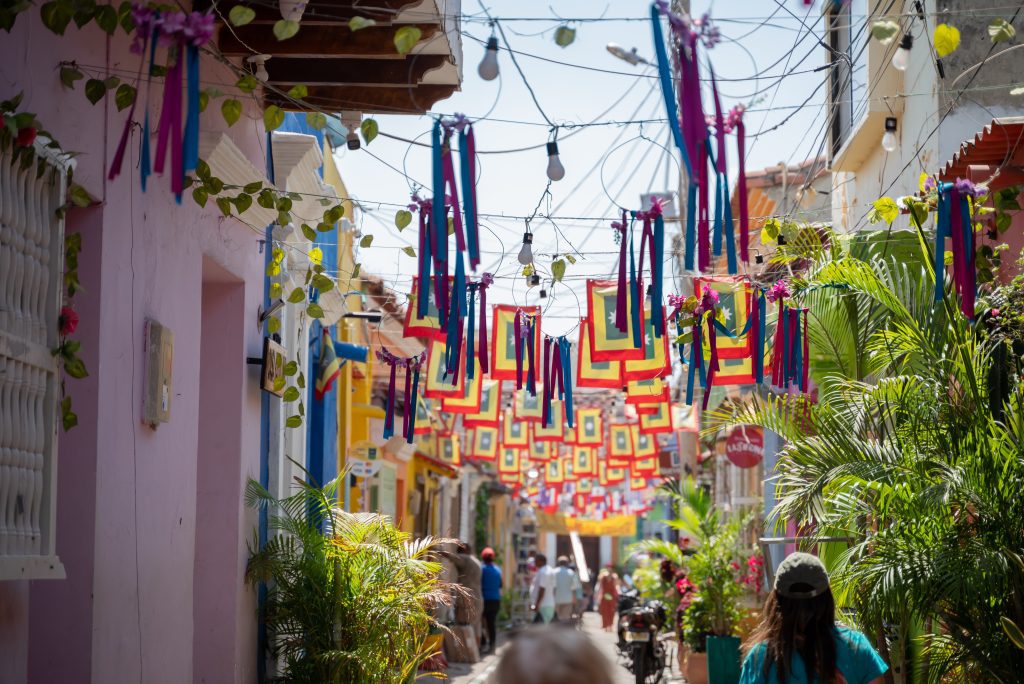 Sis, get ready to become a photographer or strike a fierce pose because there is so much beauty to be found as you walk the streets of Cartagena! Every turn is worth the journey! You just wait!
Divas Take Sail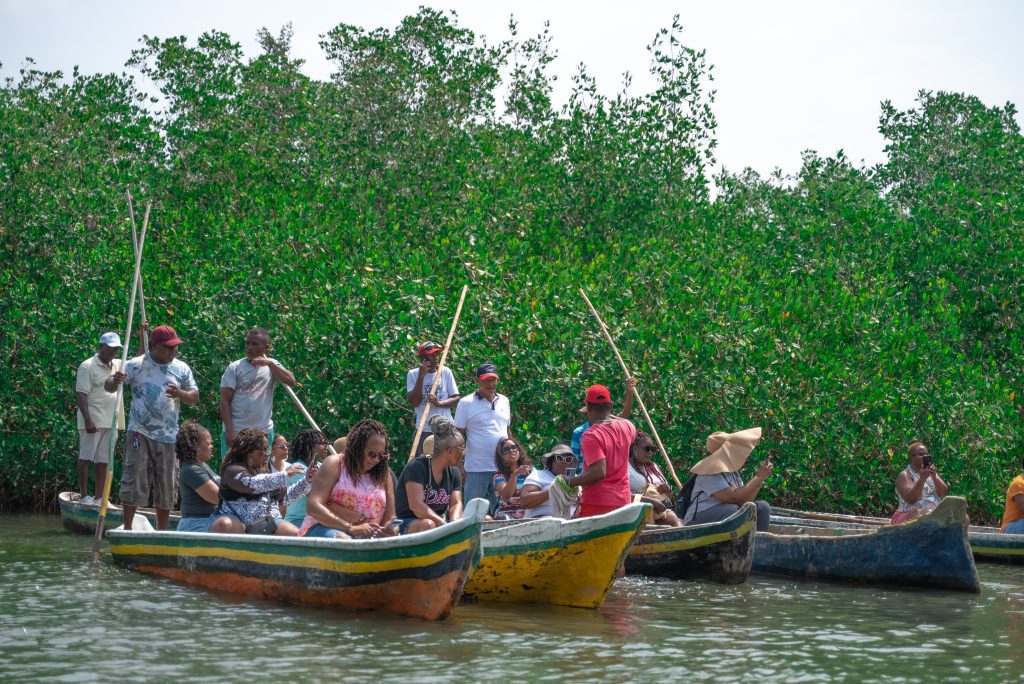 Travel Divas takes Cartagena by storm, riding on chic boats through those dreamy, cerulean waters. Feel that sun loving up on your gorgeous melanin? That's the high-vibe energy we're talking about! We're not just cruising; we're making waves, sprinkling that Black Girl Magic all over this Colombian paradise.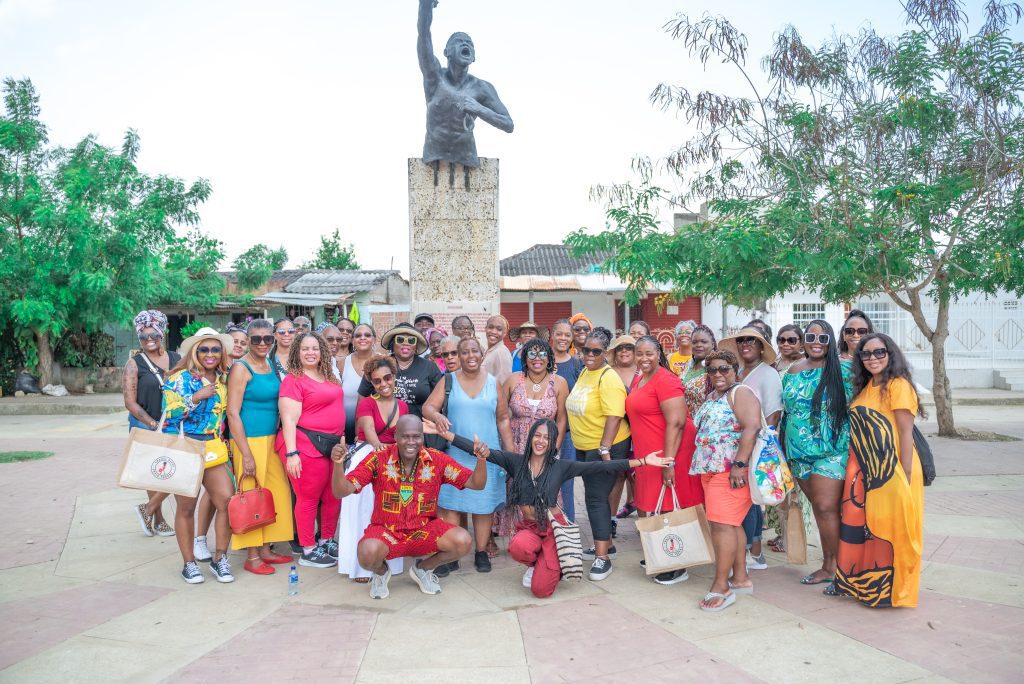 Listen, Cartagena is THE definition of Black girl magic, color, liveliness, and fun. If you don't want to miss out on the opportunity to experience so much all in one place, best book your trip now before seats sell out!