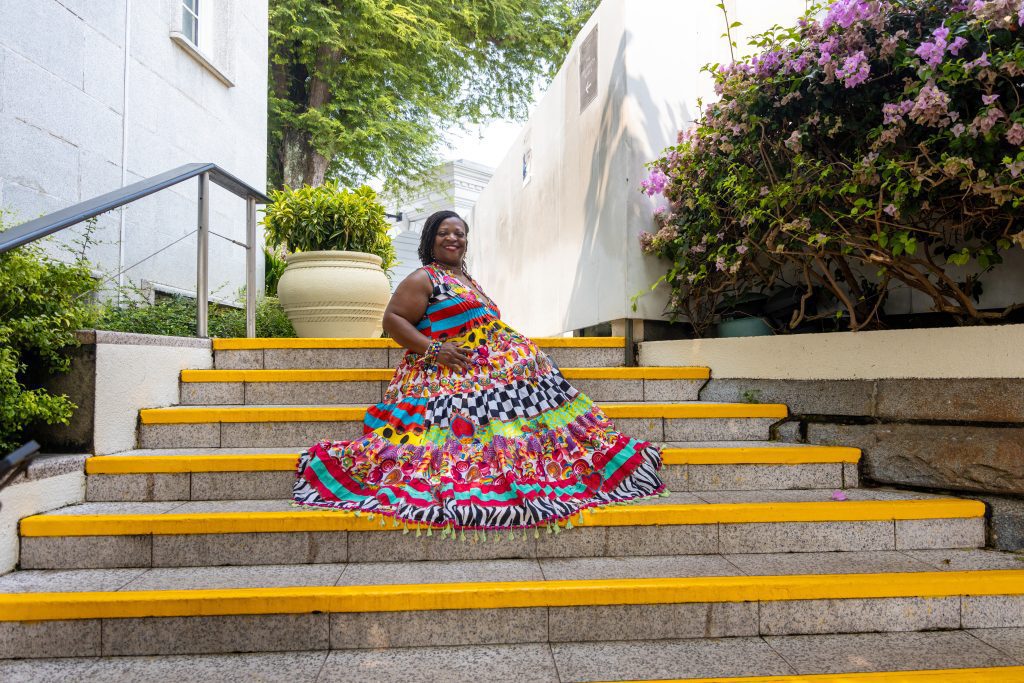 Hey there, radiant Queens! Guess what? The Travel Divas have recently embarked on a journey that was nothing short of sensational. Drenched in Black Girl Magic, our squad danced through the East with unparalleled grace and style. Hold tight, Sis, 'cause we're about to spill all the deets on how we brought glamour and glow to Singapore and Malaysia!
Singapore City Tour: Where Tradition Meets Trend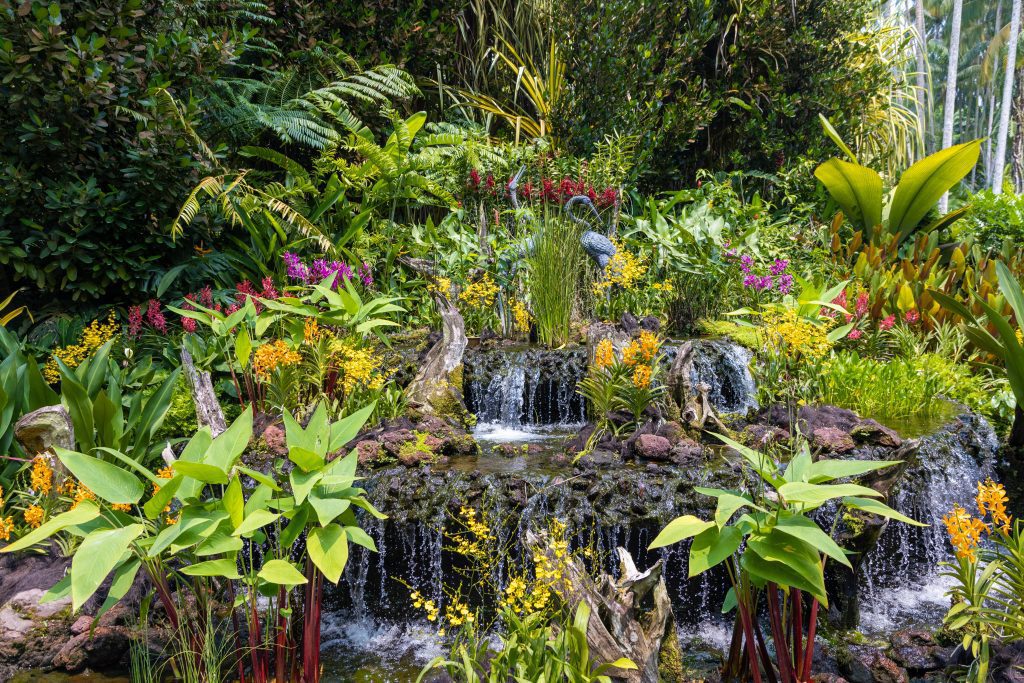 Singapore, oh Singapore! A bustling city that seamlessly marries the old with the new. Here's the golden snapshot:
Marina Bay Sands SkyPark: Hovering over the city, our divas felt the world at their feet. The panoramic view, the dazzling lights, it was pure luxury draped in elegance.
Chinatown: Delving deep into its narrow lanes, we soaked in the rich culture, relished delightful local delicacies, and shopped for some unique treasures. Culture, color, and charm – Chinatown had it all!
Gardens by the Bay: Dancing lights, majestic Supertrees, and the ethereal Cloud Forest left us awe-struck. Our melanin popped as we posed amidst the lush green and twinkling lights.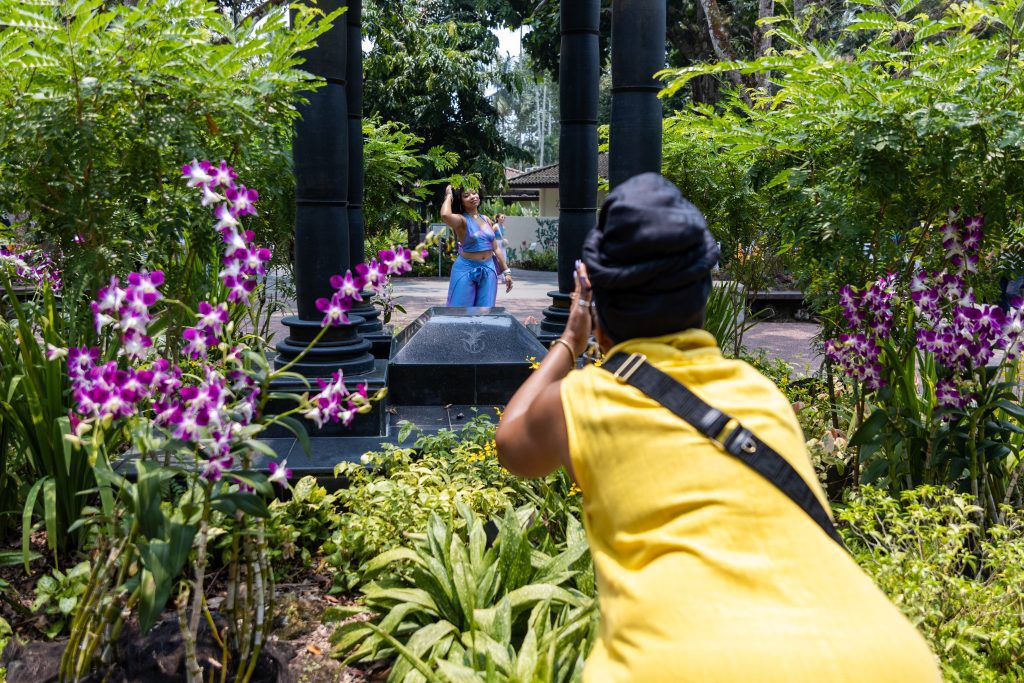 With every corner turned, a new story unfolded. The city offered a myriad of sights, sounds, and sensations. And oh, the countless laughs and iconic photo ops? Simply unforgettable!
Sunway Lagoon Theme Park: An Adrenaline-Packed Diva Day
Next, we jetted to Malaysia and unleashed our adventurous spirits at Sunway Lagoon Theme Park. And what a day it was!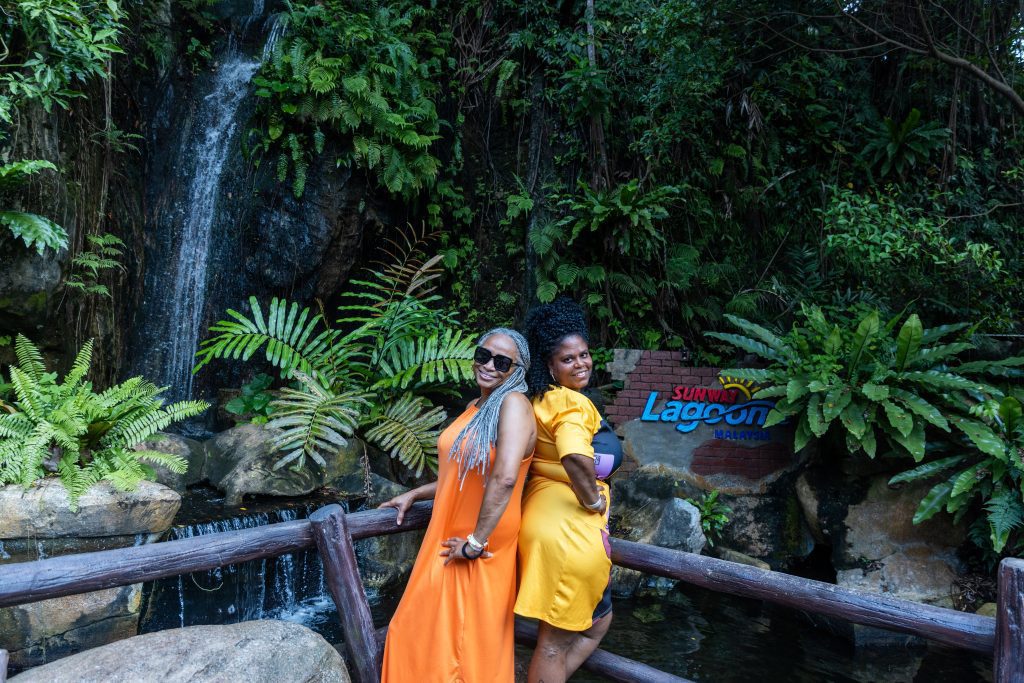 Sunway Lagoon, located in Selangor and launched in 1993, is Malaysia's ultimate thrill hub! Once a tin mine, now it's a splash-tastic water wonderland, a wild ride haven, and even boasts a Nickelodeon-themed zone. Constantly evolving, it's Malaysia's go-to for fun-filled adventures!
Water Rides: Riding the waves, we drenched ourselves in fun and laughter. The gleaming sun highlighted our glowing skin, as splashes added rhythm to our day.
Roller Coasters: Heights, twists, and turns! The heart-pounding rides had us screaming in joy, embracing the wild thrill. Talk about divas taking on the sky!
Wildlife Zone: We met our spirit animals! From tropical birds to majestic big cats, it was an enlightening rendezvous with nature's finest.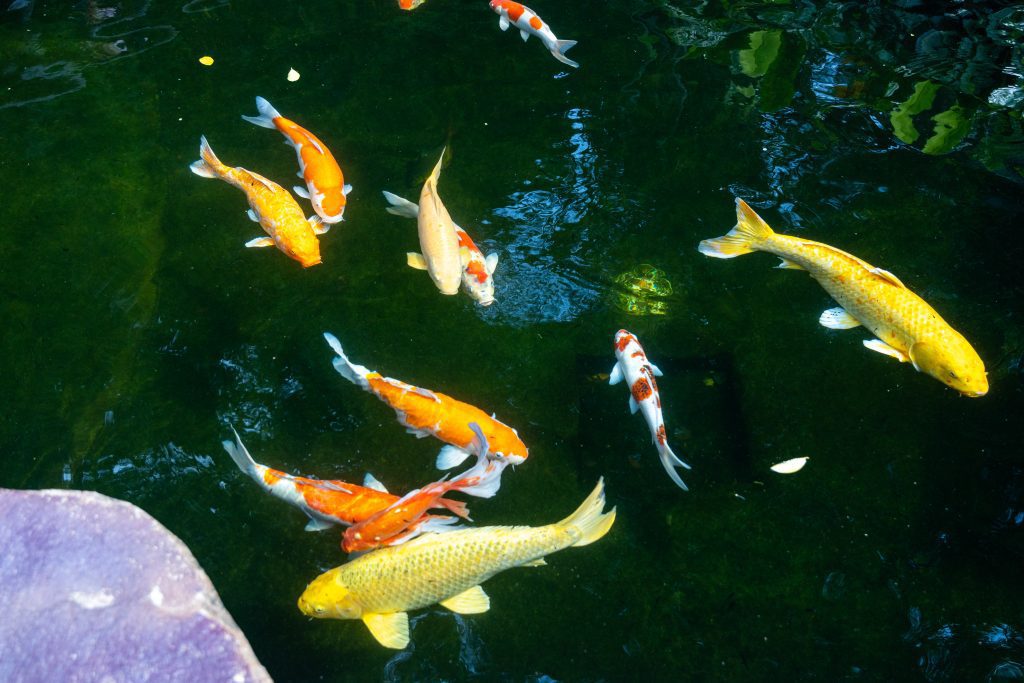 The theme park was not just about thrills; it was a canvas where we painted memories of camaraderie, joy, and Black Girl Magic. The Divas for sure left a mark!
City of Melaka Tour: Strolling Through Time's Pages
Finally, our souls yearned for depth, and Melaka answered. A city rich in heritage, it told tales of times gone by. Melaka, often called the "Historic State" of Malaysia, is a UNESCO World Heritage Site known for its rich tapestry of history and multicultural heritage. Nestled along the Malacca Strait, this charming city boasts a kaleidoscope of colonial buildings, ancient landmarks, and vibrant streets, reflecting centuries of trade and cultural exchanges between East and West. Oh just wait Diva, This is going to be good!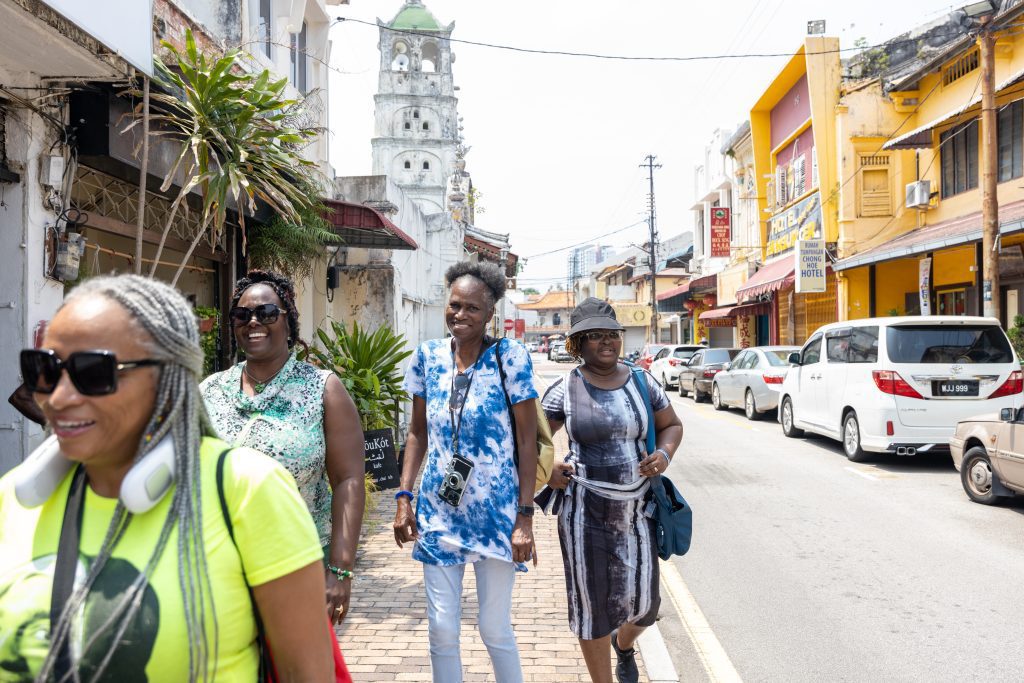 Dutch Square: With its red-hued buildings and ancient clock tower, it felt like stepping into a grandeur-filled past. And those trishaws decked in flowers and glitter? Pure diva rides!
Jonker Street: As day turned to night, this lively street transformed into a pulsating heart of music, food, and dance. We reveled in its night market glory, indulging in flavors and crafts unique to Melaka.
Melaka River: As we cruised, tales of olden days echoed, and the murals along the riverbanks whispered stories of art, love, and resilience.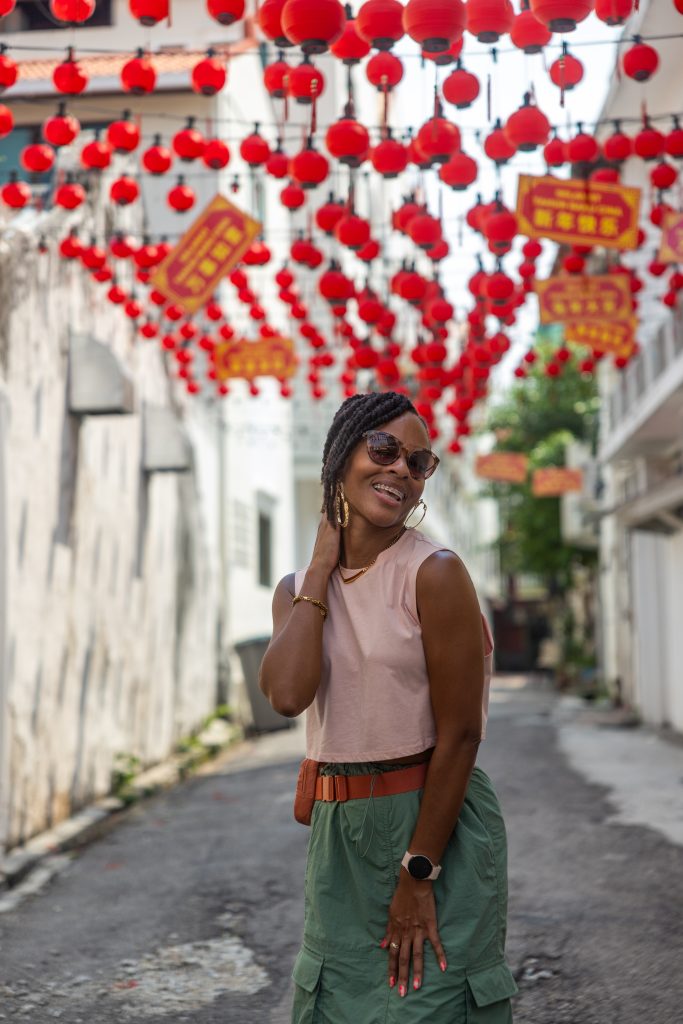 The echoing tales of bravery and beauty in Melaka were reminiscent of the very essence of our Black Girl Magic.
The Diva Diaries
Every sunrise brought a new story, every sunset sealed memories of luxury, laughter, and love. From deep conversations over aromatic Asian feasts to dancing under the starlit Eastern skies, it was all about sisterhood and splendor.
Did the magic escape you this time, Queen? Worry not! Next year beckons with promises of even grander tales and glittering adventures. So, are you ready?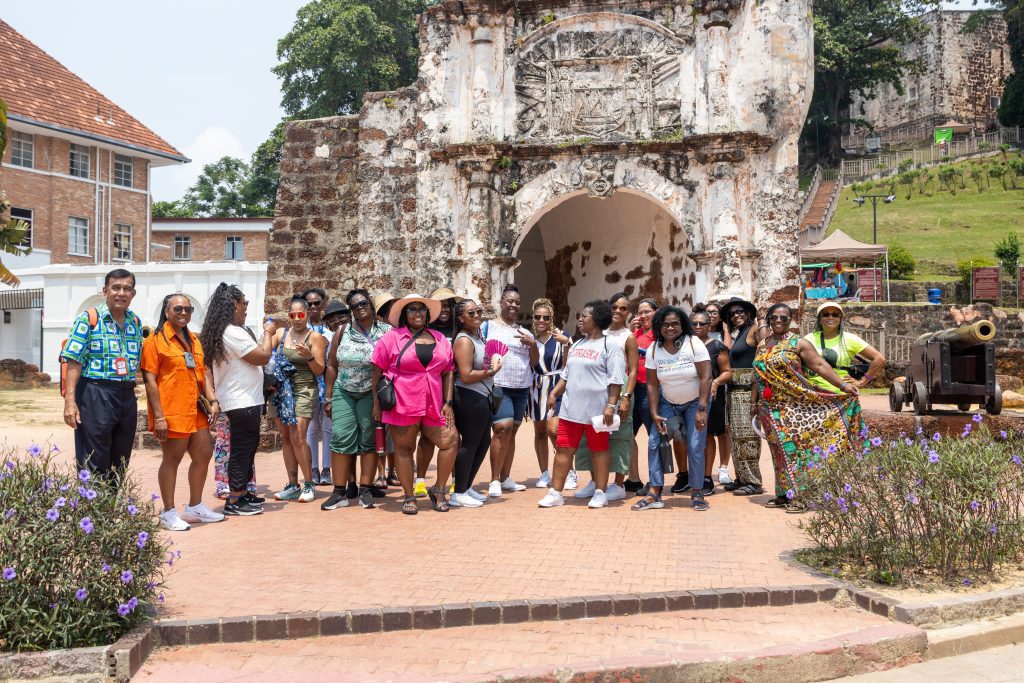 Join the Travel Divas' next city slay!
Step forward, embrace your crown, and let's sprinkle the world with our magic. The universe awaits your glow, Sis. Shine on!
Raising our glasses to the memories made and the journeys yet to come!
Travel Divas