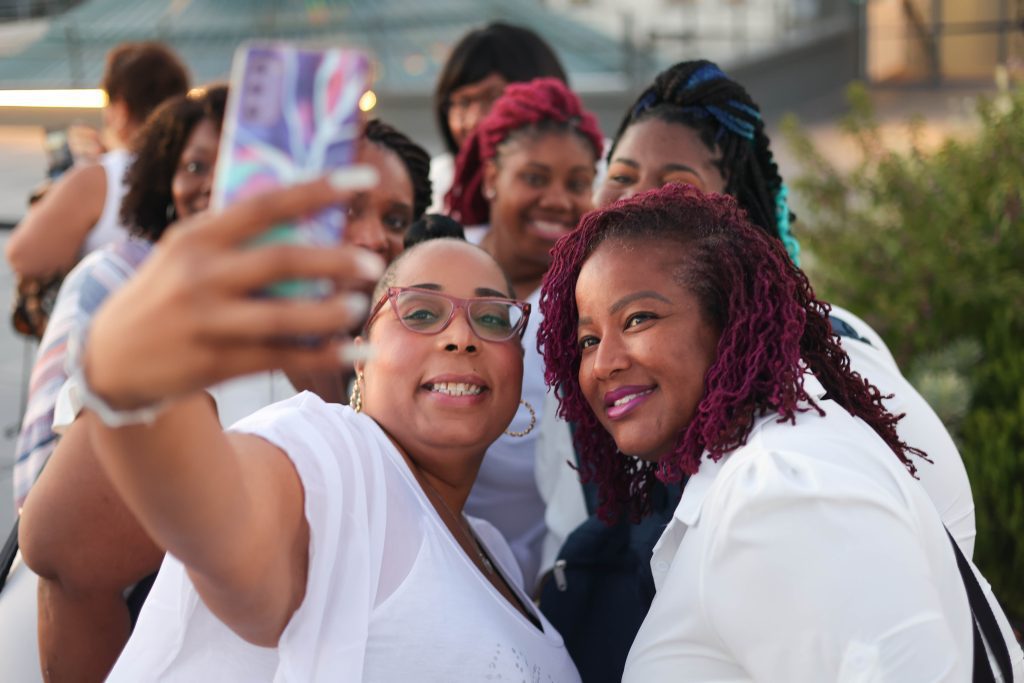 Sis, In the heart of Paris our Travel Divas embarked on a journey like no other. As the City of Lights unveiled its splendors, the divas, with their radiant Black Girl Magic, became the narrators of their own Parisian tale — one filled with aromatic dreams, sweet symphonies, and endless laughter. A tale where every moment danced to the rhythm of elegance and camaraderie, painting Paris in hues of joy and wonder.
A Symphony of Scents at Fragonard Parfumeur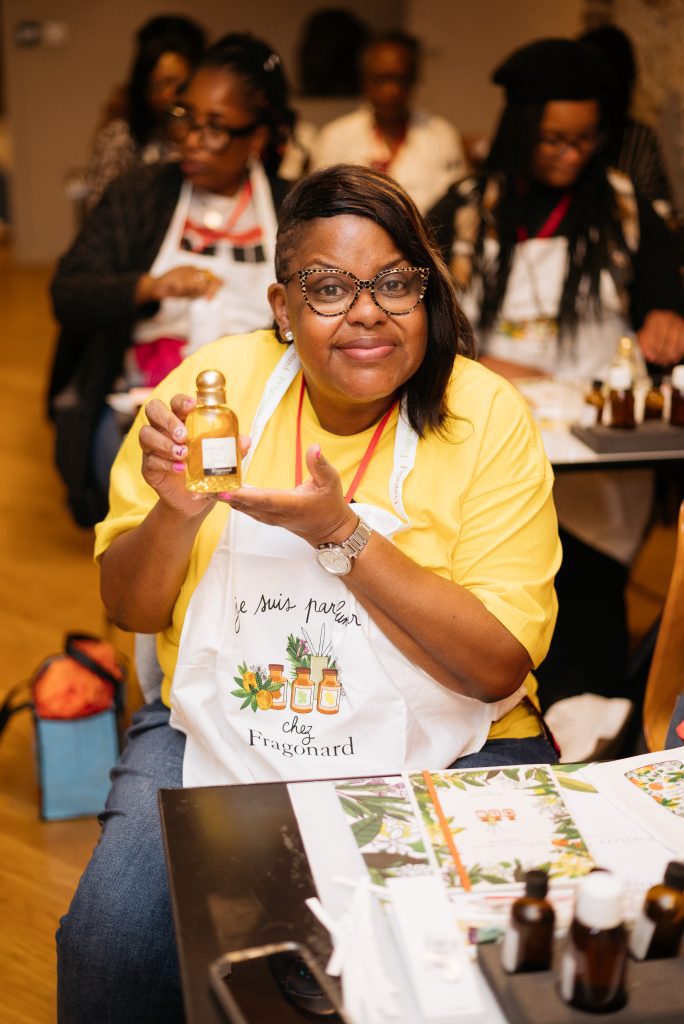 Paris, with its timeless elegance, awaited, and our Travel Divas responded, stepping into the iconic Fragonard Parfumeur with anticipation. Here, amid the golden-lit corridors and crystal decanters:
Divas engaged in vibrant discussions, sharing stories and inspirations for their bespoke fragrances.
They experimented, laughed, and even had playful debates over whether floral notes outshone the musky ones.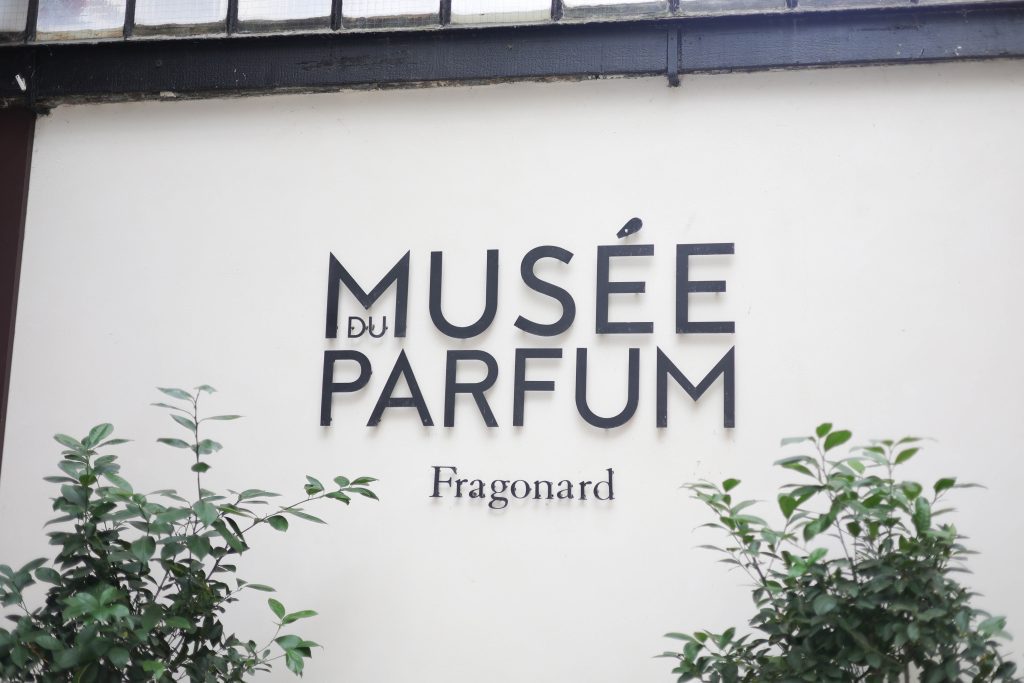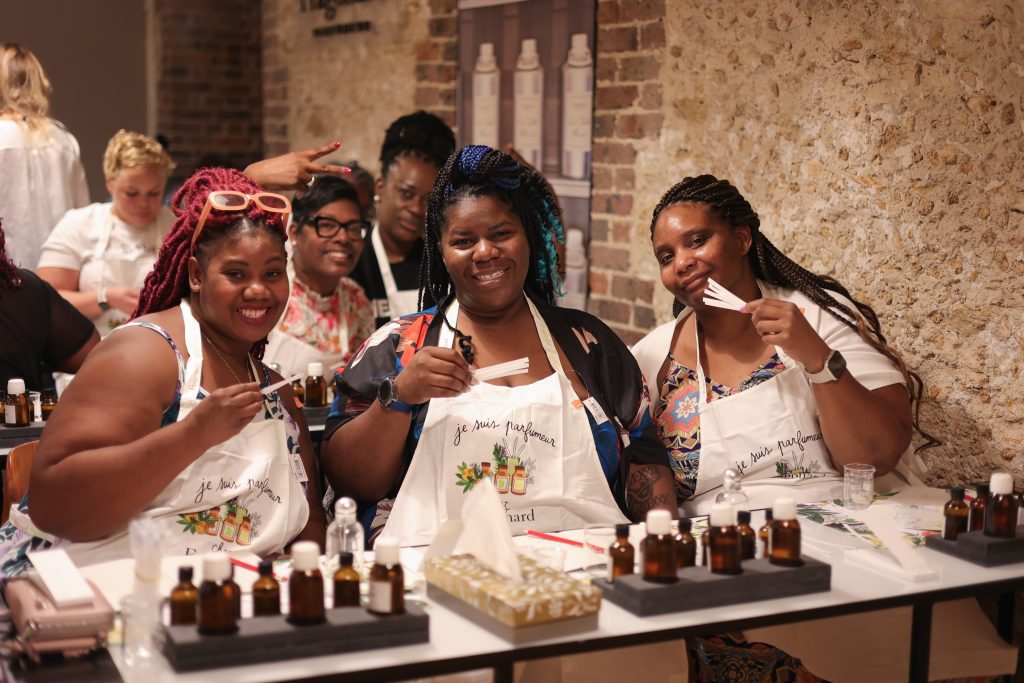 Diva, Fragonard Parfumeur offers more than just fragrances; it presents a luxurious voyage into the art of perfumery. Imagine stepping into an opulent realm where history and craftsmanship intertwine, offering hands-on workshops designed for both novices and scent aficionados alike. Guided by master parfumeurs, the divas delved deep into the intricate process of fragrance creation, understanding the delicate balance between top, middle, and base notes. From selecting the finest natural ingredients to understanding the alchemy of blending, each workshop is a sensory delight, culminating in crafting your own signature scent.
It's not just about creating a fragrance; it's about capturing memories, emotions, and a slice of Paris in a bottle. A visit to Fragonard Parfumeur is more than a workshop; it's a once-in-a-lifetime experience that embodies the true essence of Parisian luxury.
The Art of the Perfect Piped Macaron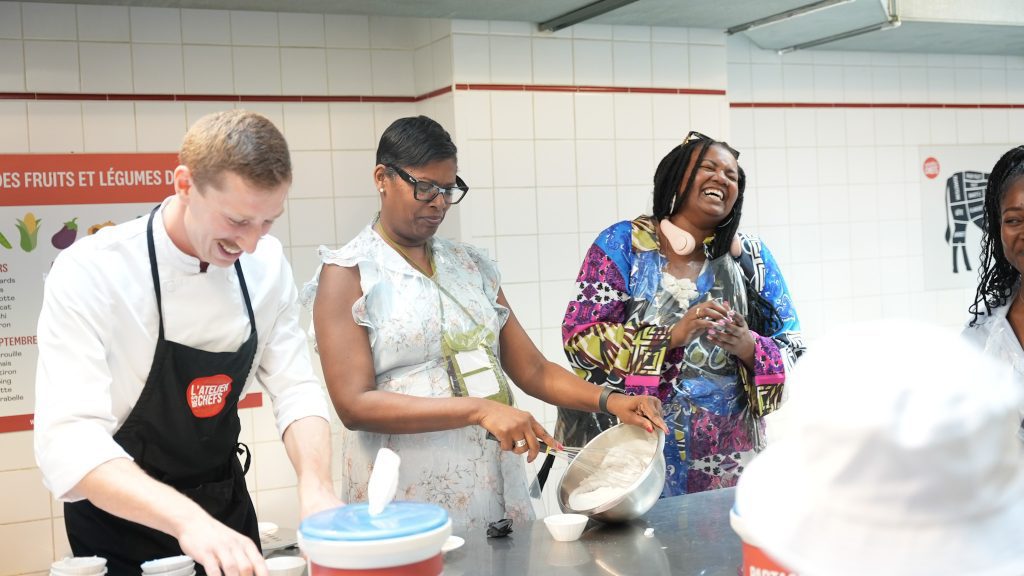 From aromatic tales to sweet symphonies, our divas embarked on a journey into the art of macaron mastery. Here's what their sweet soiree entailed:
Guided by expert patissiers, divas teamed up, turning the challenges of meringue-making into moments of camaraderie.
Celebratory cheers filled the air with every perfect piped shell, and shared secrets on achieving that divine ganache consistency.
They indulged in taste-testing sessions, with divas championing their favorite flavors, creating a melange of sweet laughter and Parisian delights.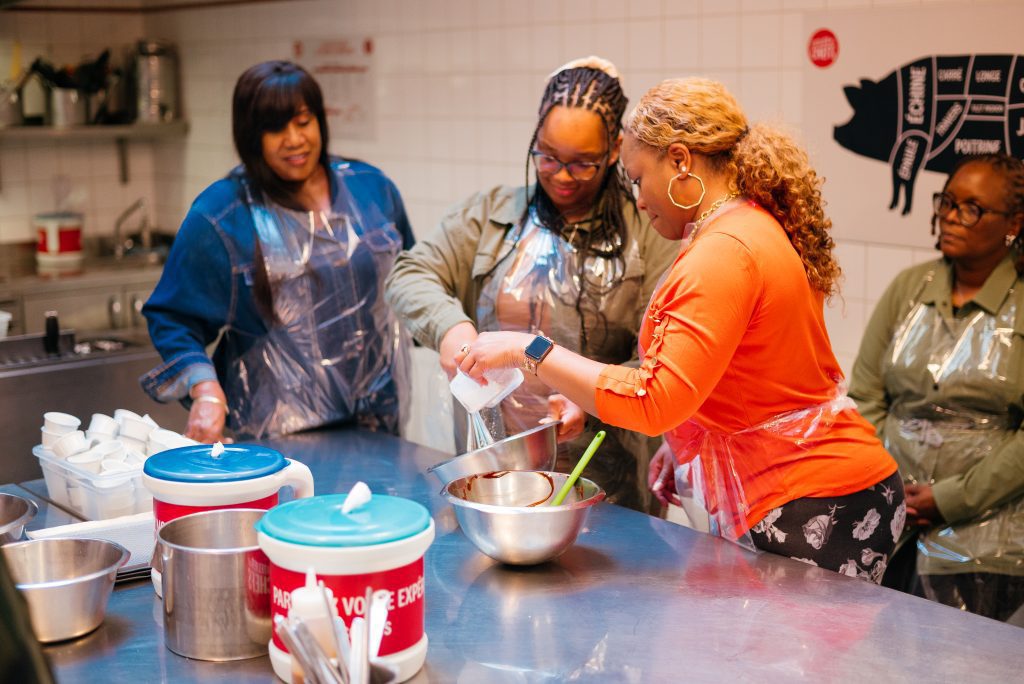 Held in chic Parisian patisseries, this experience is a blend of artistry and gastronomy. Under the guidance of expert patissiers, our divas delved into the secrets of crafting the perfect meringue shell, achieving the quintessential 'macaronage' texture, and concocting rich, velvety fillings.
It's not just about baking; it's about embracing the essence of France's beloved dessert. By the end of the class, not only did they have delectable macarons to savor but also cherished memories of laughter, learning, and the sweet magic of Paris.
Your Turn to Shine in Paris!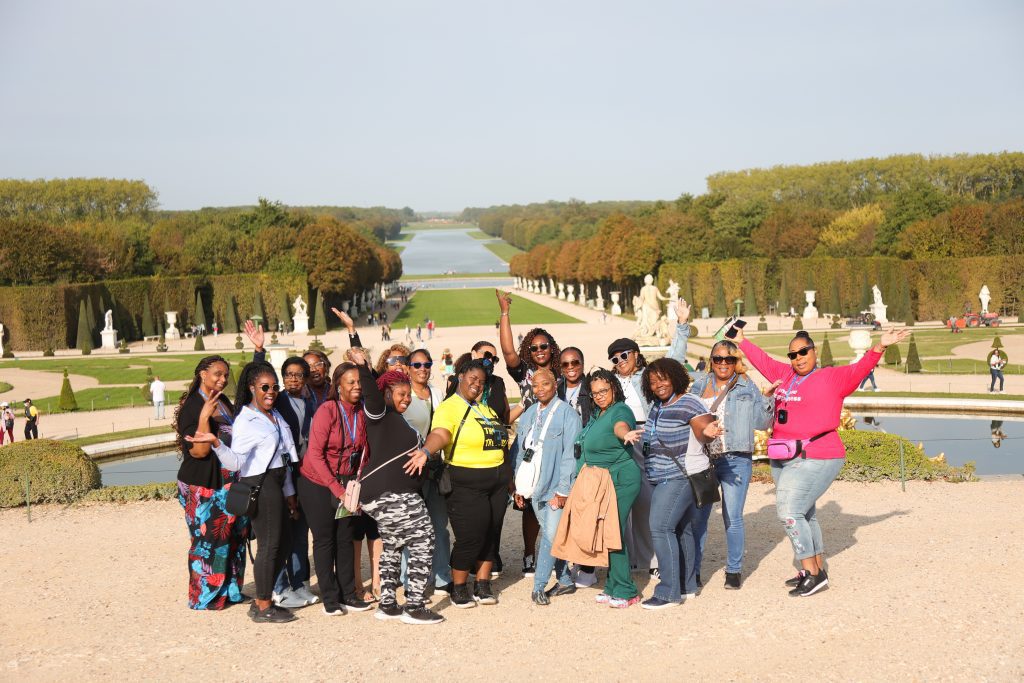 Feeling that pull towards the City of Lights? Here's your sparkling itinerary:
Craft a fragrance that echoes your soul at Fragonard Parfumeur.
Revel in the art and heart of making the perfect macaron.
Create memories, laughter, and stories to cherish forever.
So, why just dream? Book your Paris trip now, embrace the diva energy, and let every Parisian moment be your canvas of joy and elegance!
Cheers Diva!