Sun-kissed beaches, colonial charm, vibrant culture, and gastronomical delights — Cartagena, Colombia is a Caribbean paradise just waiting to be explored! If you're gearing up for a week-long getaway in this coastal wonder, you're probably wondering what to pack for your Cartagena vacation. Well, wonder no more, Divas! We're here to provide the ultimate packing guide to ensure you're chic, comfortable, and ready for anything in Cartagena. #commissionsearned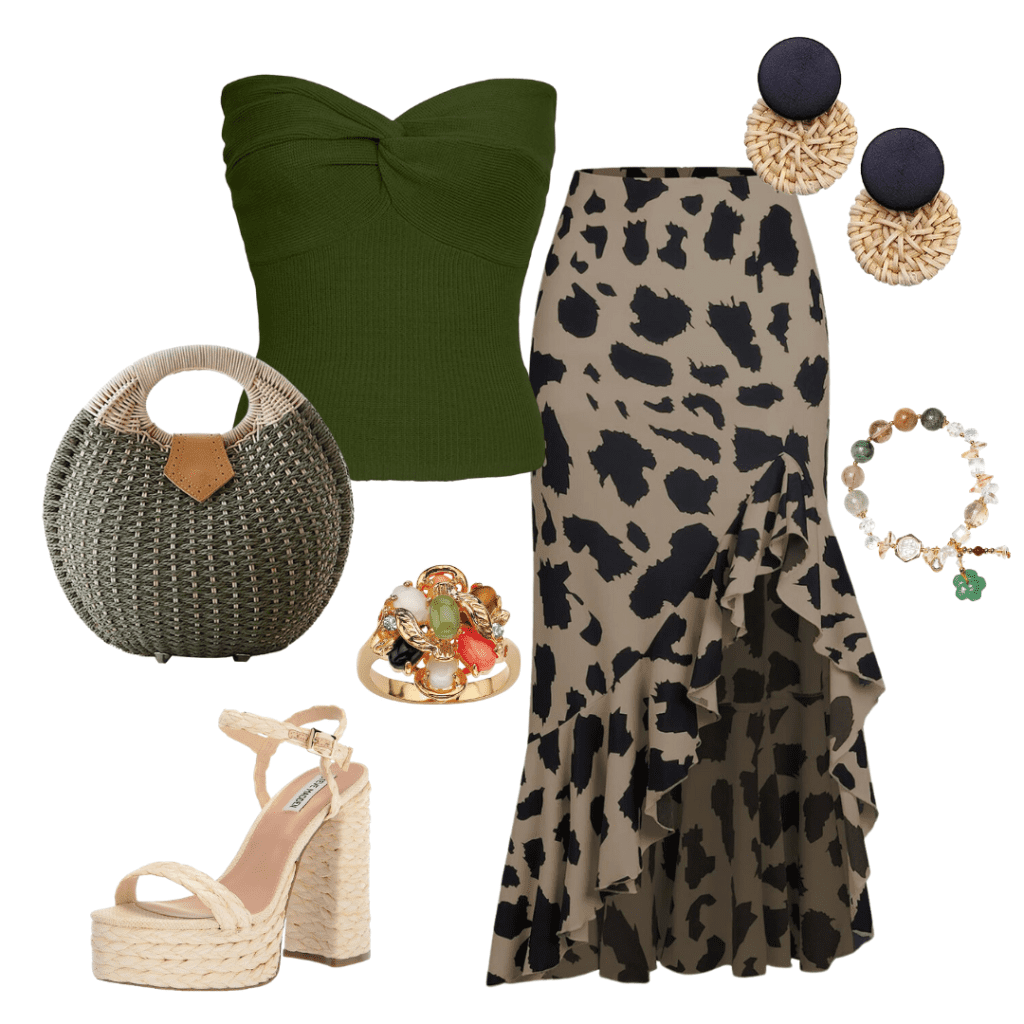 1. Lightweight Clothing
Cartagena's tropical climate calls for light, breathable fabrics. Pack airy sundresses, loose linen pants, and breezy tops. Don't forget your swimsuit for those sun-soaked beach days and a stylish cover-up!
2. A Warm Layer
While Cartagena is typically warm, some indoor venues like museums or restaurants might have the air conditioning on full blast. Carry a light sweater or shawl that matches your outfits.
3. Footwear
Comfortable walking shoes are a must for exploring the cobbled streets of Cartagena's Old Town. However, Cartagena also has a vibrant nightlife, so pack a pair of classy sandals or heels for those salsa-filled nights!
4. Accessories
Bring a broad-brimmed hat and a pair of UV-protective sunglasses to guard against the Caribbean sun. A statement piece of jewelry or two can instantly elevate your evening look.
5. Toiletries
Sunscreen is non-negotiable in sunny Cartagena. Also, bring insect repellent, especially if you plan on visiting the natural parks or beaches.
6. Gadgets
Don't forget your camera to capture the vivid colors of Cartagena, and a power bank to keep your devices charged. If you plan on spending a lot of time by the water, a waterproof phone case might be a good idea.
7. Documents and Money
Always have a copy of your passport, travel insurance, and other necessary documents. As for money, it's best to have a mix of credit cards and cash.
Pack a reusable water bottle to stay hydrated during your city walks. Some light snacks would also be handy for those long day trips.
Remember, the key to a successful Cartagena packing list is to keep it simple and versatile. Pack pieces that can be easily mixed and matched, and you'll be ready for anything from historic tours to beach lounging, from shopping sprees to dancing the night away. Happy packing and enjoy your 7-day vacation in the stunning city of Cartagena, Divas!