From the world's largest coral reefs – which you'll grace with your magical presence – to one of the world's most famous opera houses to cosmopolitan neighborhoods, catered dinners, intracountry jet setting and more
There's something about the water that just … does it for us.
The soft swaying of the waves. The light salted scent that seems to clear up our skin AND our melanin issues. The serene sunsets that snatch your breath away.
Okay, but you still wonder what's underneath, right? Truth is, there's an entire city of magical beings living underneath the surface of the water. 
Coral reefs so colorful, you'd think Crayola stole their entire concept from under the sea. Or maybe Disney. Either way, the colors are so surreal you wonder if you're dreaming.
But just like a daydream, this price won't last forever. So, if you're ready to be whisked away to a country and continent all in one … then let us show you how a real Diva travels down under.
See Our Past Trip Photo Galleries & Past Trip Videos
SHANGRI-LA THE MARINA, CAIRNS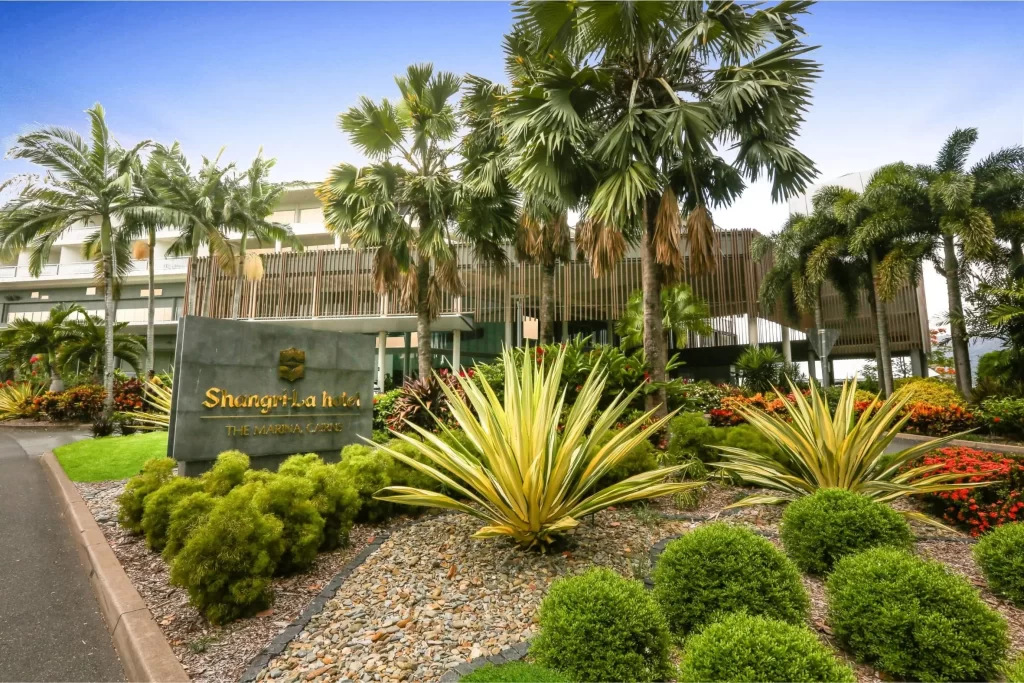 Experience the warmth of genuine Australian hospitality at Shangri-La The Marina, Cairns. The hotel sits between Trinity Inlet, the Coral Sea and Esplanade parklands to frame views across Marlin Marina to the mountains surrounding the settlement. Laze by the swimming pool, linger in the leafy green tropical gardens, or savour the flavours of contemporary Australian cuisine in our waterside restaurant The Backyard. Or use the hotel as a base to explore Tropical North Queensland's iconic attractions, from community markets and waterfalls to the World Heritage-listed rainforest and Great Barrier Reef.
Shangri-La Cares – Your Well-being In Our CareOur commitment to creating a comfortable and safe environment so you can cherish the moments that truly matter.
Deluxe Room
Comfort and elegance define Deluxe Rooms, which are decorated with modern touches and nautical accents.
Highlights:
Pleasant views of the hotel's tropical garden or Cairns City views. 
The spacious bathroom contains a large walk-in shower and plush Shangri-La towels and bathrobes.
Amenities:
800-thread count sheets with 100% Egyptian cotton
Pillow menu
Wired or wireless broadband Internet access
Flatscreen television
In-house movie channels
Full-size executive writing desk
International Direct Dial telephone

Electronic safe

Coffee / tea-making facilities
Mini-bar
FOUR SEASONS HOTEL SYDNEY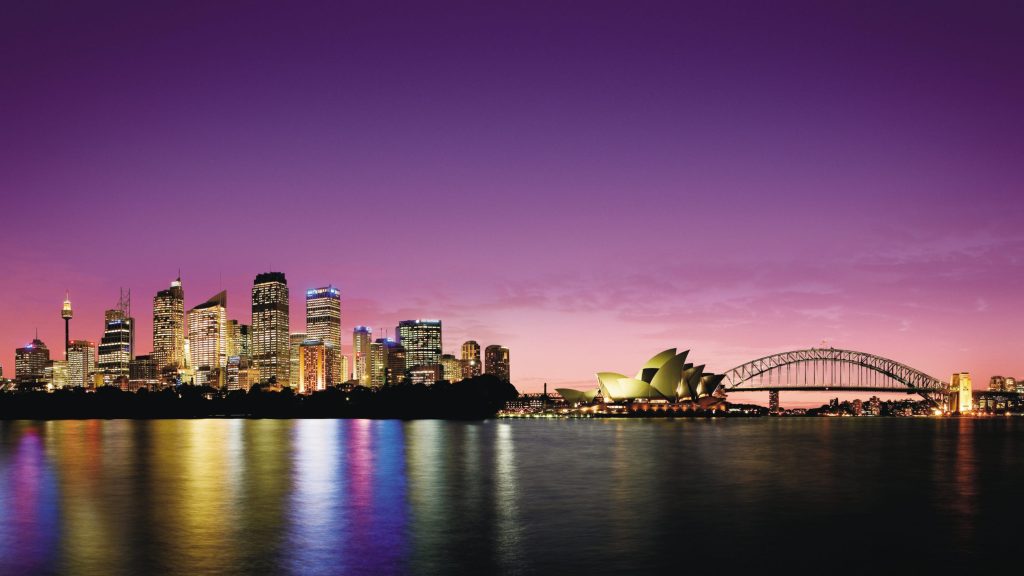 FIVE-STAR VIEWS FROM THE HARBOUR'S EDGE
Location doesn't get any better than this: Iconic Sydney Harbor sits at the doorstep of our award-winning Central Business District Hotel, with historic The Rocks and Circular Quay right next door. Head out to explore the nearby shopping, outdoor adventure and vibrant social scene surrounding us, then meet back at Mode Kitchen & Bar for fresh, local cuisine and drinks at Grain. In Sydney, work and play are never too far apart. And that's just the way we like it.
DELUXE CITY ROOM
Ideally suited to the modern traveler, these newly remodeled guest rooms have striking views of Sydney's skyline and are filled with natural light. Relax in your king-sized bed or in the lounge chair, and rejuvenate in your deep soaking bathtub.
Amenities
Views of the Sydney skyline, looking up Harrington Street or George Street
Dedicated office desk and chair; Bathtub and separate shower
Down or hypoallergenic pillows
Signature Four Seasons Bed
300 thread-count linen
Plush bathrobes
Christian Lacroix bath amenities
Make-up and shaving mirror
Hair dryer
Slippers
In-room safe
24-hour in-room dining
Dedicated office desk
Multi-line telephone(s) with voicemail
Twice-daily housekeeping (second turndown service upon request)
Refrigerated private bar
Nespresso machine
107-centimetre (42-inch) LCD TV
Portable BOSE speakers
iPad docking station in all rooms and suites
Lounge 32
On-site Endota Spa
Heated outdoor pool
Concierge
FULL PACKAGE with AIRFARE from LAX
Single: $11,095 | Double: $9,095 per person
Single: $8,895 | Double: $6,895 per person
WHAT'S NOT INCLUDED:
Land Only Package does not include international flights, domestic flights or airport transfers. Please plan accordingly.
Entry visa fees
Gratuities for Tour Guide (suggested $10-$20 per day)
Gratuities for Driver (suggested $5-$8 per day)
Travel Insurance
Meals except where mentioned on the itinerary
Items of a personal nature
Be sure to purchase your electrical converter before travel.
Additional excursions offered by tour guide
TRAVEL INSURANCE:
Missing a vacation is bad enough… losing the money you paid for your vacation is even worse. Because all of Premier Travel One and Travel Divas tours are non-refundable and non-transferable, travel insurance is therefore highly recommended for this tour. Your premium is related to your trip cost, so you don't have to worry about being over-insured. Email us about our preferred travel insurance vendor list.
TRAVEL NOTES:
Traveling abroad requires a passport valid for six months beyond the travel dates. Your passport should not expire before November 27, 2024.
You must have a valid U.S. passport and a visa or approved Electronic Travel Authority (ETA) to enter Australia. Most U.S. passport holders traveling to Australia for tourism or business purposes for less than 90 days can obtain an  (ETA). The ETA is an electronic label-free visa and can be obtained at the ETA website for a small service fee. 
Please note when purchasing your flight, the hotel check-in date is May 18, 2024.  Please be aware your flight will cross over the international date line, which will cause you to lose an entire day while traveling. Please schedule your flight from the US on May 16, 2024.
The group flight will leave the US on May 16, 2024, and arrive in Cairns on May 18, 2024. Check-in into the hotel is May 18, 2024. 
The group flight will leave Cairns to travel to Sydney on May 22, 2024. Check-in into the Sydney hotel is May 22, 2024. If you are purchasing your own flight, you should note these dates and plan your international and domestic flight and airport transfer accordingly.
All prices are based on the rates of exchange in effect at the time of price quotation. In the event that the US dollar devalues, Premier Travel One and Travel Divas reserves the right to increase prices accordingly. Your final invoice will reflect increases resulting from currency devaluation.
Roommate Matching is offered on this tour. If you want to be matched, please enter "Roommate Requested" on the reservation form. Also, please note roommate matching does not take place until after 75% of the cost of the package is paid. With our Roommate Match Guarantee program, we guarantee to match you with someone or you will have a single room without any additional cost.
Full Itinerary will be emailed to you 30 Days in advance to plan your free time.
Men and children are welcome to attend this event at the same rate.
AUTOMATIC BILLING PLAN:
You can enroll in our automatic billing, and relax knowing that your future payments will be made automatically. When you book, we'll calculate an evenly divided automatic billing plan for you and you will know in advance the day of every month that your payment will be processed. Your initial deposit is due at the time of booking, and your future payments will be charged according to the schedule you see on your invoice. Automatic billing is available at no charge.
Making reservations for this package signifies your acceptance of our Terms and Conditions.
All payments to Premier Travel One and Travel Divas are non-refundable and non-transferable. This is because Premier Travel One d/b/a Travel Divas has contractual agreements with hotels, airlines and other vendors that will not allow us to obtain any refunds. This way we can keep our package prices low and allow you to make monthly payments on your vacation.
Passengers are responsible for ensuring that they have the proper travel documents and MUST CHECK with the respective consulate(s) or visa agency to determine whether any visas or passports are required. Passports are required to be valid for at least 6 months after the date of travel. Some countries require a full blank "VISA" page in the passport for stamping purposes. Any information provided on travel description pertains to US citizens only. Non-US citizens should check with the respective consulate of the country(s) to be visited for current entry requirements. Reservations must be made in your FULL NAME as it appears on your passport. Your name on your invoice MUST match your passport.
Any reward points are at the discretion of the hotel.
Missing a vacation is bad enough. Losing the money you paid for your vacation is even worse. Therefore, we recommend Travel Protection that helps provide coverage for Trip Cancellation, Interruption, Baggage Loss or Delay, Medical Expenses and more. We have a full list of travel insurance vendors. Click here to see referrals.
Seat assignments ARE at the discretion of airlines. Seats for this group tour are only located in economy class.
Prices are subject to change without notice. Please make your reservations today at this price to be locked in.
Monthly payments are required to keep your reservations current. Your invoice will clearly note your payment plan. We suggest you put this payment plan on your personal calendar.
You must ensure your roommate, if applicable, is also making timely monthly payments.
Roommate Matching is available. Review our Roommate Matching Program.
You can log-in to our client portal to view your account and reservations 24 hours a day.
Name changes are allowed with a $100 name change fee up until the final payment date and $250 after final payment date plus any vendor fees.
Late payment of $250 per person is required after final due date listed on your payment plan. Late payment fees are automatically added to your reservations the day after your final due date.
All late payment requests must be made in writing to info@thetraveldivas.com.
All late payment requests must be approved by management before the final payment deadline on your account.