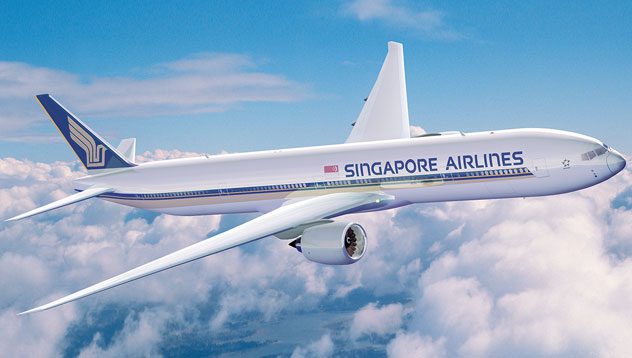 Let's be honest: you've peeped all those swoon-worthy pictures of Black women living the sweet life inside a cozy suite on an airplane and you've got questions.
The most important one being – how can you start to live that kind of suite life? First, let us put you on to everything that booking a suite entails on Singapore Airlines, one of the premier airlines for Divas like yourself.
Listen, premium economy and business class are OK, but as a Diva, you need space to sprinkle your Black girl magic all over the plane and fly in comfort. With the suites inside Singapore Airlines planes, you'll get just that.
Kiss cramped quarters, zero legroom and sharing armrests goodbye with your own personal cabin. Designed by a famed French luxury yacht designer, these suites have enough space for a standalone bed AND a chaise lounge.
Yes, a chaise lounge. Not just a seat. A chaise lounge. Leather, too.
Did we mention the window blinds, sliding door and window view? It's giving private vibes and we're here for it.
We almost forgot the large table so you can whip out the laptop and finish up some last-minute work, dine like a Diva or even enjoy a meal with a loved one.
In fact, if you're traveling with your partner, Singapore Airlines can even hook up adjacent suites into a double room.
When it comes to the food … lawd, say a prayer. Singapore Airlines serves your pre-chosen main course on bone china, prepared by internationally acclaimed chefs.
You get table service, wines and a 23-inch LCD TV with noise-canceling headphones to top it off. With internet and text messaging, you can even connect with the fam.
We don't know about you, but that feels like a vacation and you didn't even get to Singapore yet!
Imagine then, how you'd feel after living the suite life only to be pampered for days on end by the Travel Divas team?
Come sneak behind this link to get a preview of how we keep the luxury flowing during our upcoming Singapore and Malaysia trip: https://thetraveldivas.com/trip/singapore-malaysia-2023/