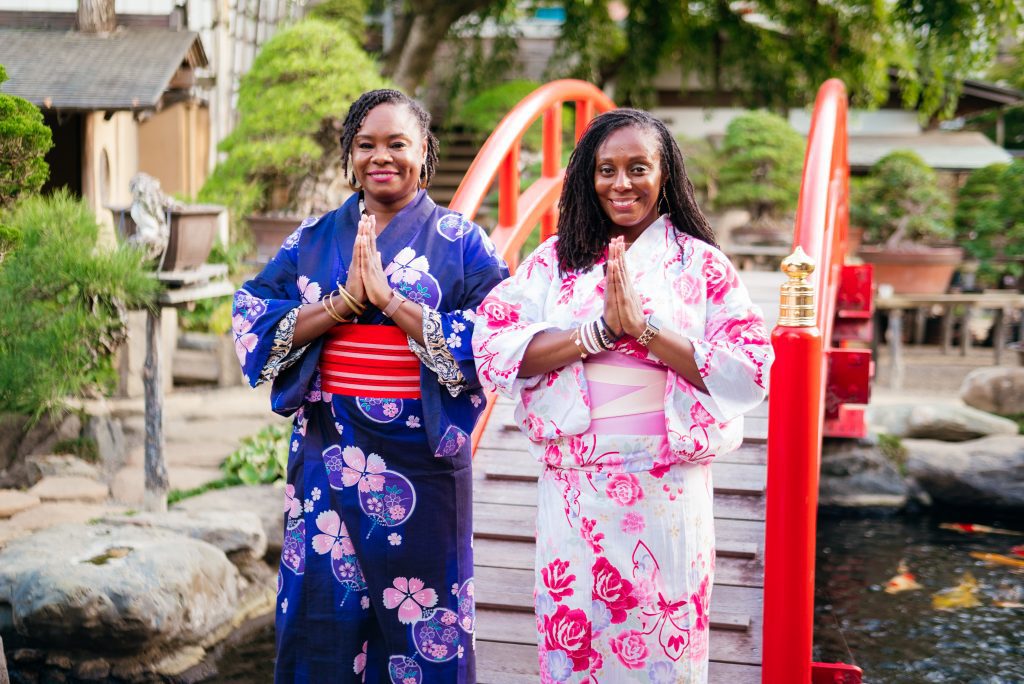 Tokyo isn't just a city; it's a world of endless possibilities, a vibrant tapestry that's stitched together with both modern skyscrapers and ancient temples. But what makes Tokyo truly magical is the cultural experiences that fill your soul, make you laugh till your sides hurt, and turn ordinary moments into extraordinary memories. Sis, let me take you on a ride through one such afternoon that embodied the epitome of a Travel Divas experience: a Japanese tea ceremony, a dance lesson, and kimono dressing that made us feel like we were sparkling like gold!
A Cup of Elegance: The Japanese Tea Ceremony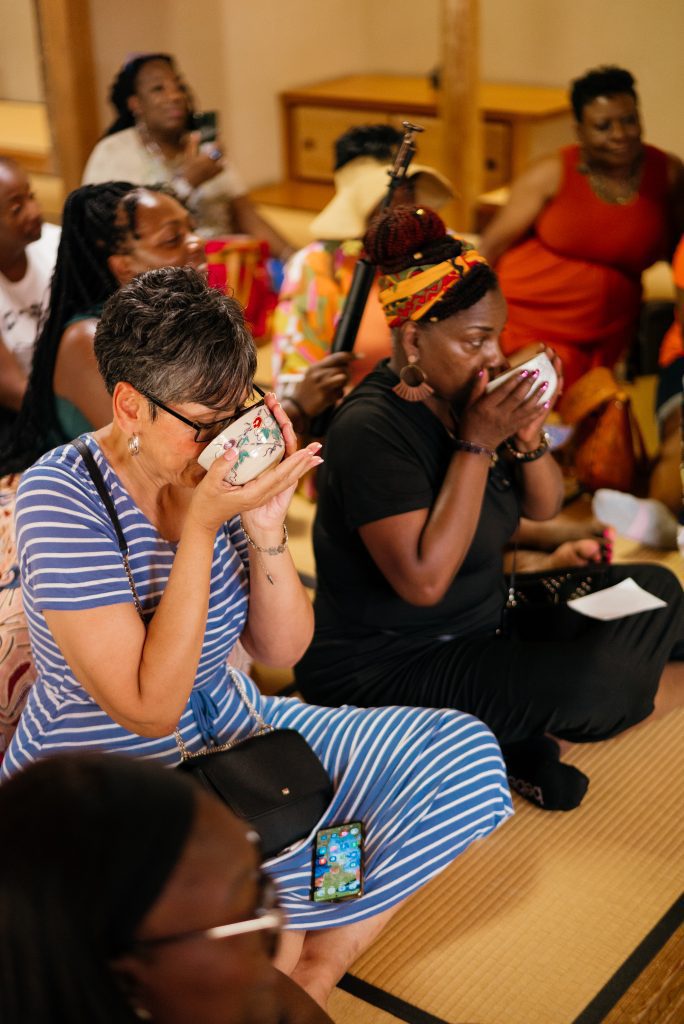 The afternoon kicked off with a Japanese tea ceremony that felt as luxurious as sipping the finest champagne. Each gesture in the ceremony was a dance of grace, every sip a taste of serenity. And oh, the smiles! The room was a mirror reflecting our own joy back at us. The way the matcha tea frothed at the top when it was whisked was not just visually beautiful but felt like a metaphor for our own effervescent spirits.
Drape in Decadence: Kimono Dressing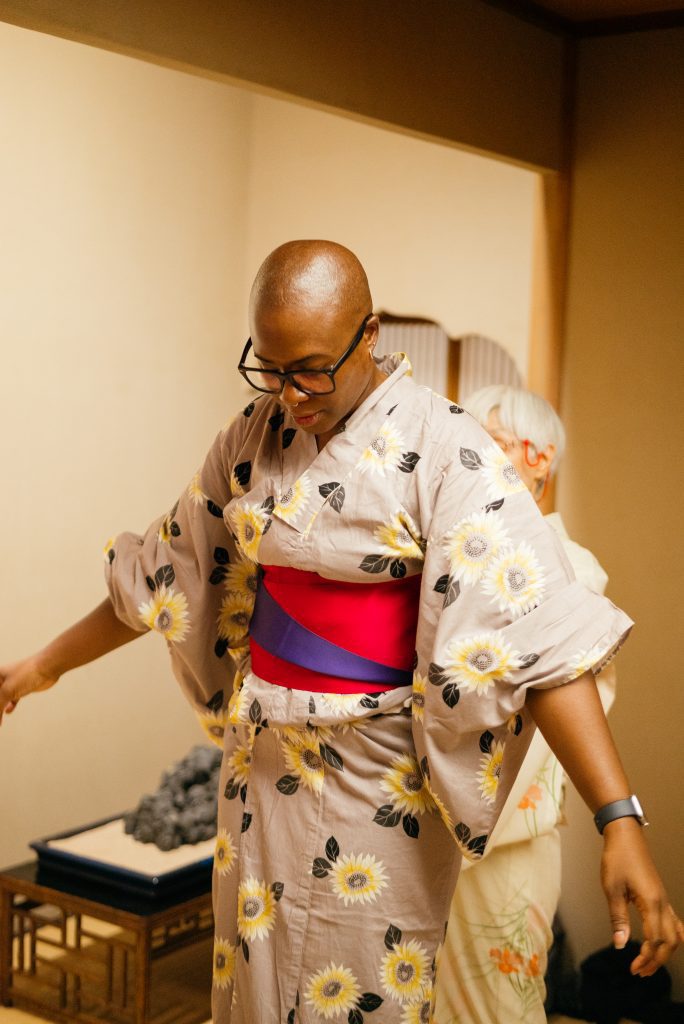 And then came the crown jewel of the day—the Kimono dressing! Sis, we looked like art. The vivid colors of the fabrics complemented our radiant melanin, making each of us feel like the epitome of Black Girl Magic. The kimonos were not just garments; they were like second skins that echoed our individual beauty and collective power. We transformed not just in attire but in spirit, draping ourselves in Tokyo's ancient elegance. You could hear the gasps and feel the admiration; we were the epitome of divine diva decadence!
Groove to the Beat: The Dance Lesson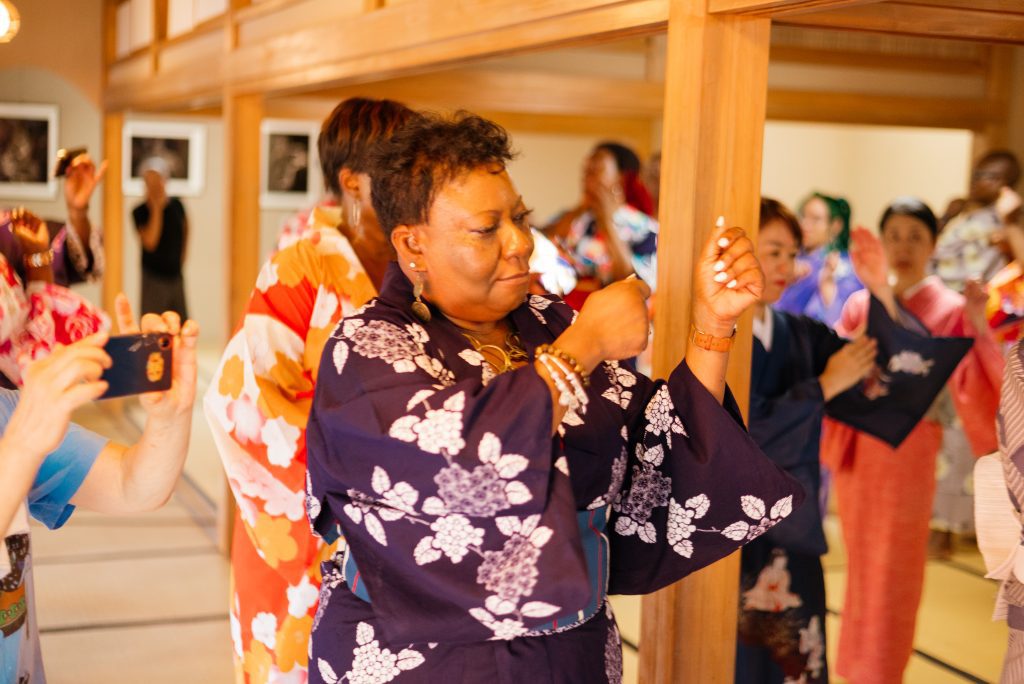 From the moment we stepped into the dance studio, it was laughter galore. We twirled, we swayed, and we channeled our inner divas as we took over the dance floor. The energy was infectious! Each one of us, grooving to the beat, felt empowered and free. It was not just a dance lesson; it was a soul session where every move celebrated life.
The Collective Radiance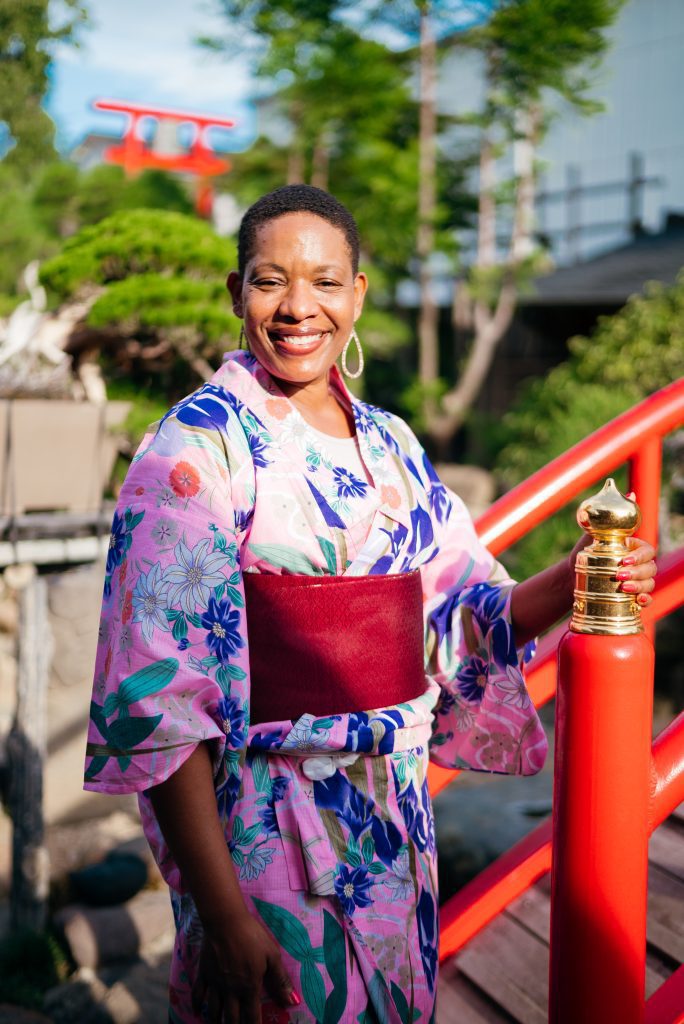 This was not just an afternoon; it was an experience of a lifetime. The laughter that bubbled, the joy that radiated, and the beauty that we each carried in our kimonos is what Travel Divas is all about. A community that's not just about travel, but about empowering each woman to live her life like the fabulous diva she was born to be.
Book Your Diva Experience Now!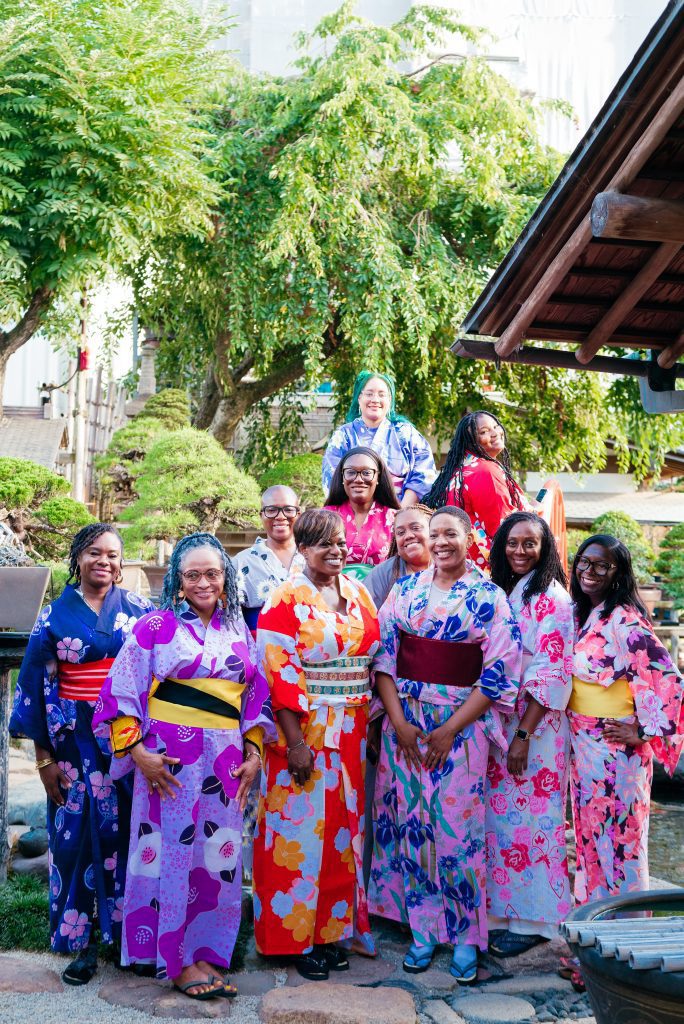 So, are you ready to feel this joy, embrace this elegance, and celebrate your own unique Black Girl Magic in Tokyo? Click here to book your spot for the ultimate Travel Divas trip to Tokyo. Don't just hear about it; live the experience and be fabulous!
Remember, divas don't just travel; they make every destination a celebration of life. Join us and let's make Tokyo your next grand celebration!
Keep Sparkling Magic,
Travel Divas