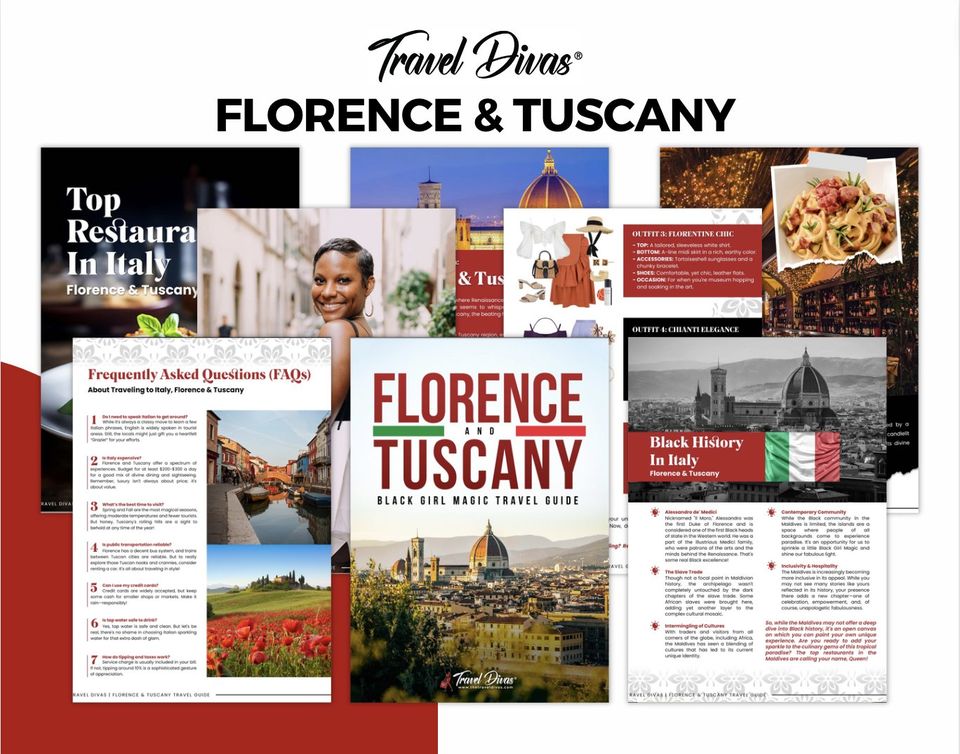 Are you ready to embark on a journey of a lifetime to the heart of Italy? Look no further because Travel Divas is here to guide you through the enchanting realms of Florence and Tuscany. Our brand-new Florence and Tuscany Travel Guide is your ticket to an unforgettable adventure filled with art, culture, history, and, of course, that unmistakable Travel Divas flair!
What's in Store for You Diva?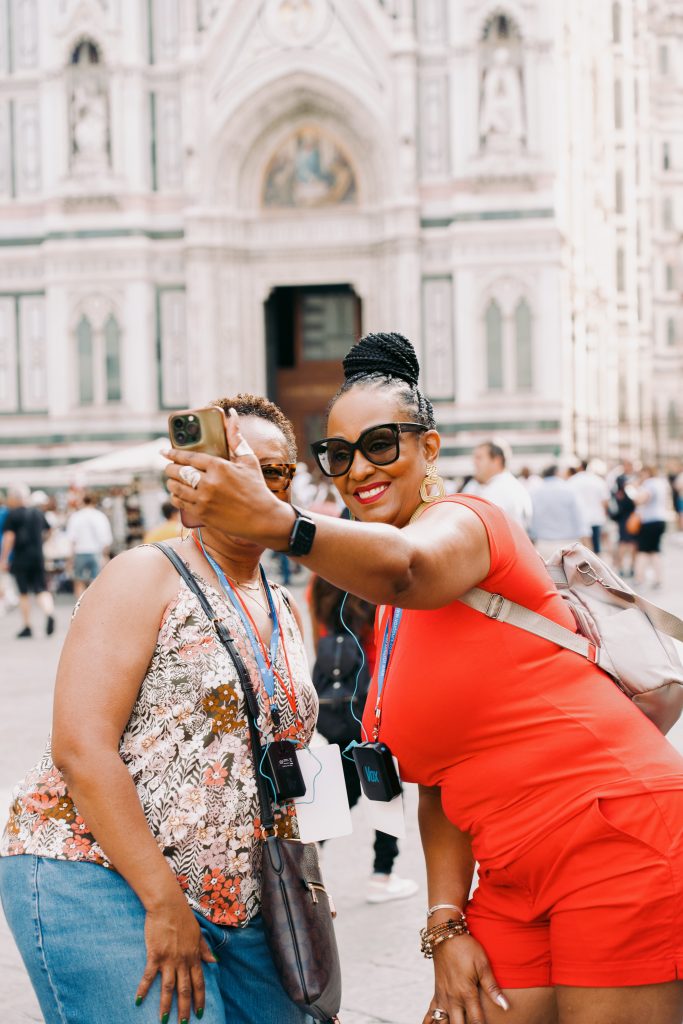 Our Florence and Tuscany Travel Guide is your gateway to this enchanting world. We've meticulously crafted it to make your journey easy, enjoyable, and enriching. Whether you're a first-time traveler or a seasoned explorer, our guide provides valuable insights, insider tips, and expert recommendations to ensure you make the most of your visit.
Discover the Rich Black History: Florence and Tuscany have a deep and diverse Black history that's often overlooked. Our guide sheds light on this incredible heritage, from historic figures like Alessandro de' Medici to the modern Afro-Italian culture that thrives in the region.
Top Things to Do: Florence and Tuscany offer a treasure trove of experiences. Our guide takes you on a journey through iconic landmarks like the Uffizi Gallery and the stunning Tuscan countryside. We'll show you how to make the most of your visit, whether you're an art lover, foodie, or nature enthusiast.
Indulge in Tuscan Gastronomy: Italy is renowned for its culinary delights, and Florence and Tuscany are no exception. Our guide directs you to the top restaurants where you can savor traditional Tuscan dishes or indulge in Michelin-starred gourmet experiences.
Ultimate Packing Guide: Packing can be a daunting task, but fear not! We've created the ultimate packing guide to ensure you're both stylish and well-prepared for your Italian adventure. From chic dresses to essential tech gear, we've got you covered.
Curated Outfits: You're not just a tourist; you're a diva ready to shine. Our guide offers five curated vacation outfits that will make you the epitome of elegance as you explore Florence and Tuscany. Get ready to turn heads wherever you go.
Get Answers to Your FAQs: Traveling to a new destination often comes with questions and uncertainties. Our guide addresses the top 10 frequently asked questions about Italy, Florence, and Tuscany, providing you with valuable insights and tips for a smooth journey.
Your Florence and Tuscany Adventure Starts Here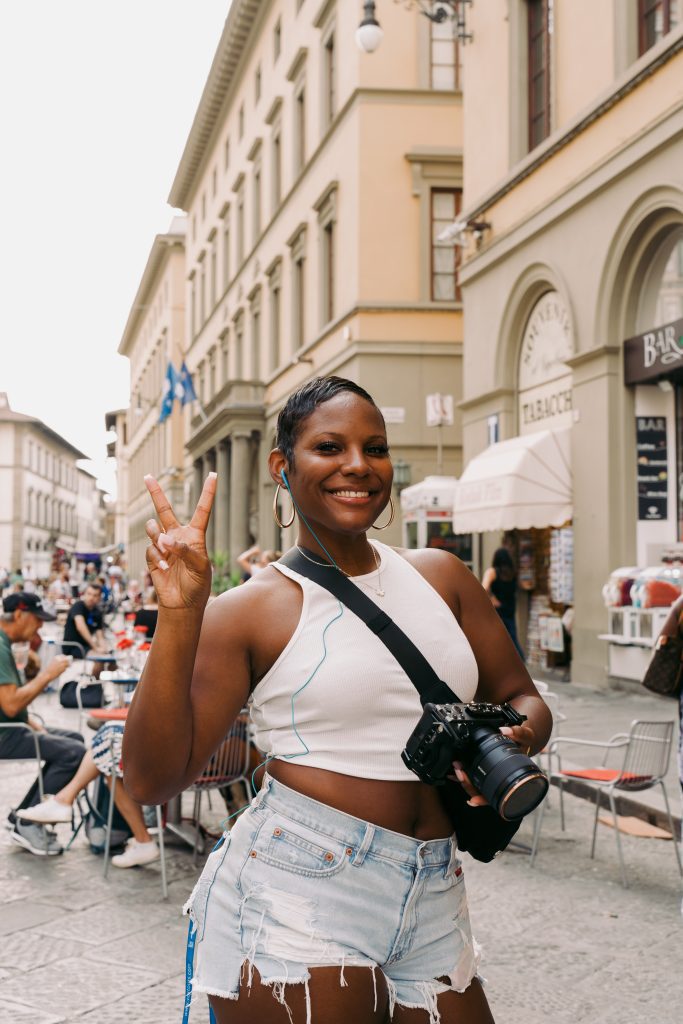 Don't miss out on the opportunity to explore the breathtaking beauty of Florence and Tuscany. Our Travel Divas Florence and Tuscany Travel Guide is your trusted companion on this remarkable journey. It's more than a guide; it's a passport to an adventure filled with art, culture, and the magic of Italy.
With our guide in hand, you can immerse yourself in the local culture, savor authentic Tuscan flavors, and explore hidden gems that only the locals know about. We've covered every aspect of your trip, from history and art to dining and fashion, to make sure your experience is nothing short of extraordinary.
Download Your Free Florence and Tuscany Travel Guide Now!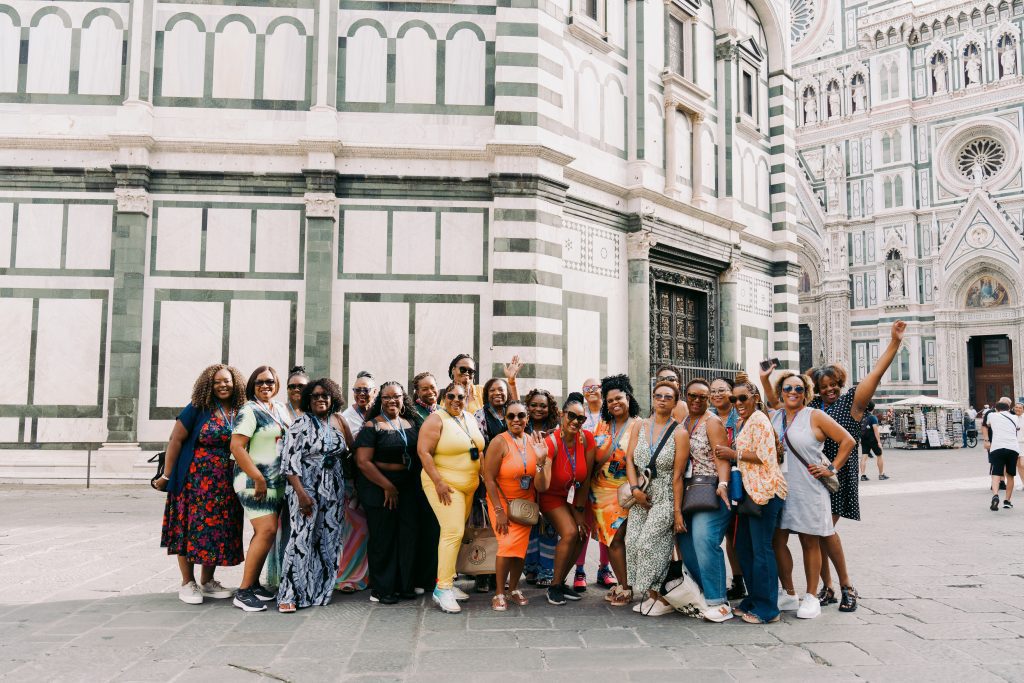 Click here to download your free Travel Divas Florence and Tuscany Travel Guide and embark on a journey of a lifetime. Florence and Tuscany are waiting to enchant you, and with our guide, you'll be fully prepared to create unforgettable memories in this captivating corner of Italy.
Join us in celebrating the beauty and culture of Florence and Tuscany, and let Travel Divas be your trusted guide to an extraordinary Italian escapade. Your adventure begins with a simple click, so don't wait; start planning today!
See you soon,
Travel Divas