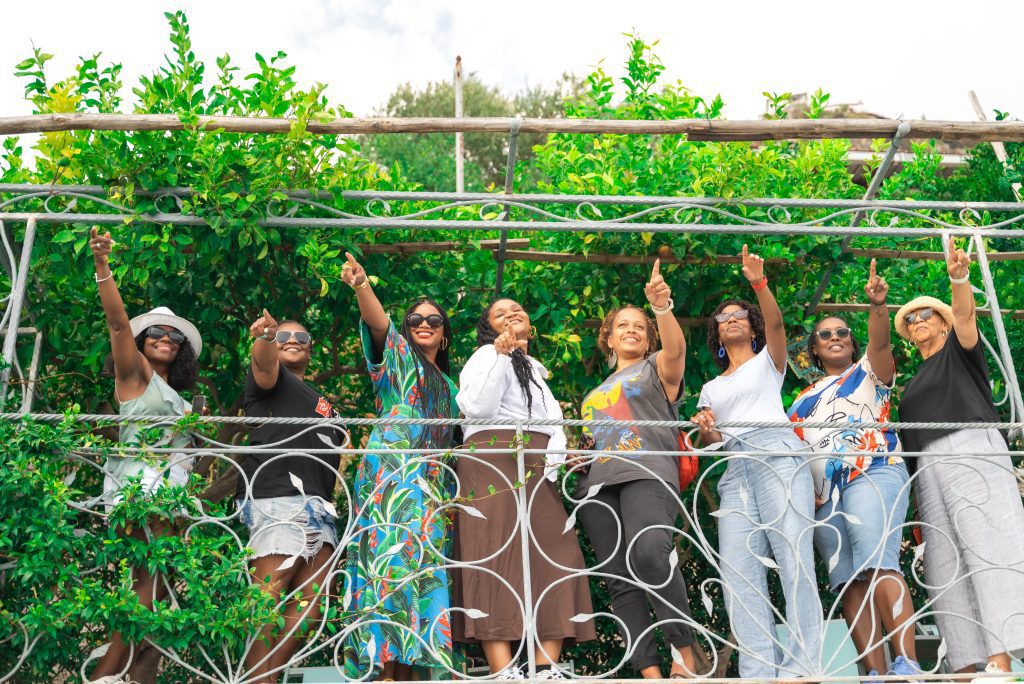 Oh, Diva! Do you ever dream of a place where time is painted in hues of gold and azure, where every breeze carries tales of old and every drop of sunshine feels like a soft, warm embrace? That's the Amalfi Coast for you, darling. It's a symphony of history, nature, and Black Girl Magic — a paradise where lemons aren't just fruits but treasures bursting with stories and spirit. This year, our divas took this coastal wonder by storm, and honey, it was nothing short of spectacular! Ready for the tea? Let's dive into the zestful diary of our Amalfi adventure!
The Amalfi Aura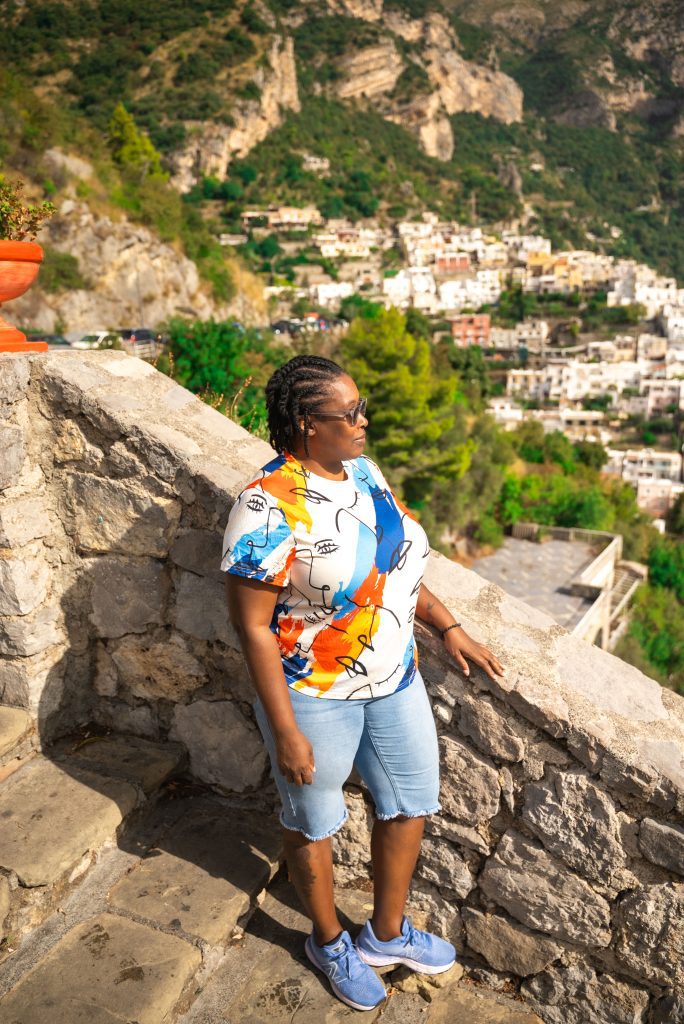 Breathtaking Beauty: Sis, the Amalfi Coast was a sight for divine eyes! Imagine sun-kissed cliffs diving into the cerulean embrace of the Mediterranean, tiny hamlets draped in history, and gardens bursting with the world's juiciest lemons.
Sensory Overload: Every turn was a blend of old-world charm and vibrant Italian life. The sounds of laughter, waves, and distant serenades fused with the intoxicating aroma of lemon groves in the air.
Limoncello Magic with the Divas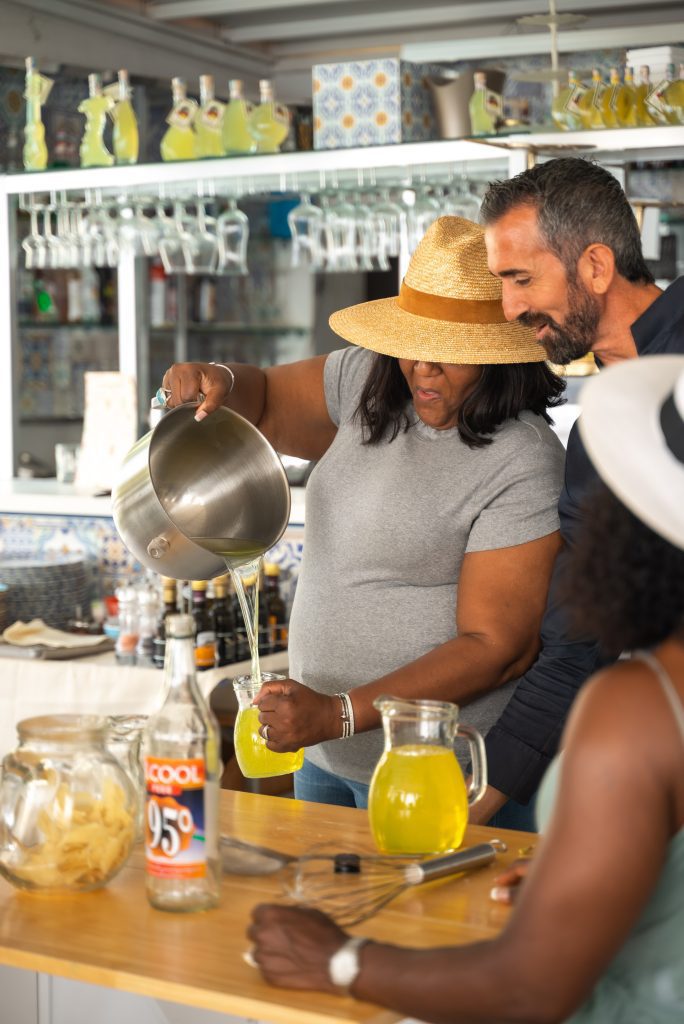 Our spirited divas rolled up their sleeves and dived deep into the heart of Italy's lemon paradise!
Traditional Tales: We were blessed to learn from a local family who unveiled age-old secrets of limoncello. Oh, the stories they told!
Masterclass Moments: Crafting our own bottles of limoncello was a whirlwind of zest, zeal, and Black Girl Magic. Every drop was a testament to our combined diva energy.
Feasting, Amalfi Style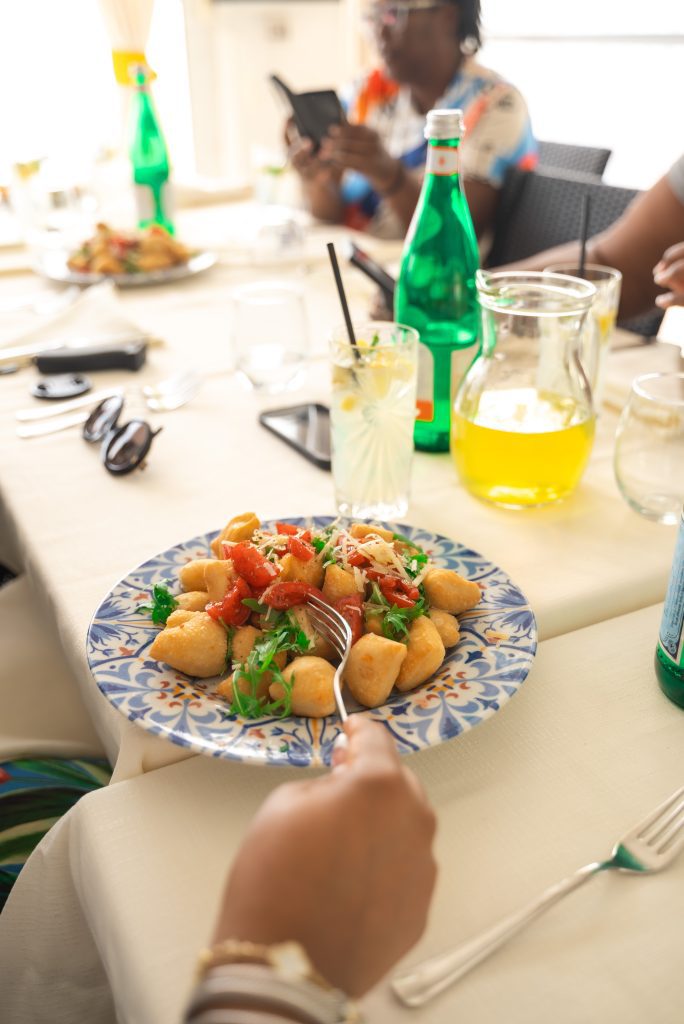 Lemon-infused Lunch: If taste buds could dance, ours did the cha-cha! From tangy appetizers to zesty desserts, the local cuisine was a love letter to lemons.
Toast to Togetherness: Our glasses clinked in unison, celebrating new friendships and memories crafted amongst the lemon groves.
Are you ready to Sparkle?
Sis, as the Italian sun set on our Amalfi escapade, it wasn't just the horizon that was painted in gold. Our hearts shimmered with memories, our souls sparkled with newfound bonds, and our bottles brimmed with that signature limoncello magic. The Amalfi might be a slice of heaven on earth, but it's the diva spirit that turned it into an unforgettable fiesta.
Book your spot for our next Amalfi Coast Experience
Until our next travel tale, keep sipping on that sunshine and remember: wherever we go, we sprinkle a little Black Girl Magic.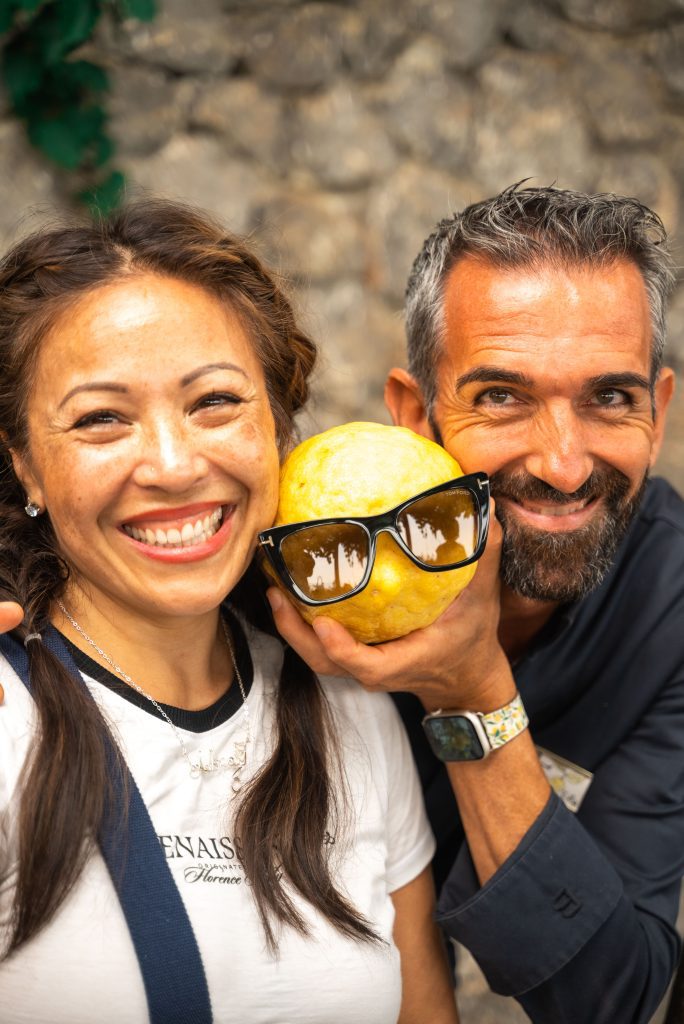 Cheers to the journeys that await! Until next time, keep shining, Queen!
Travel Divas