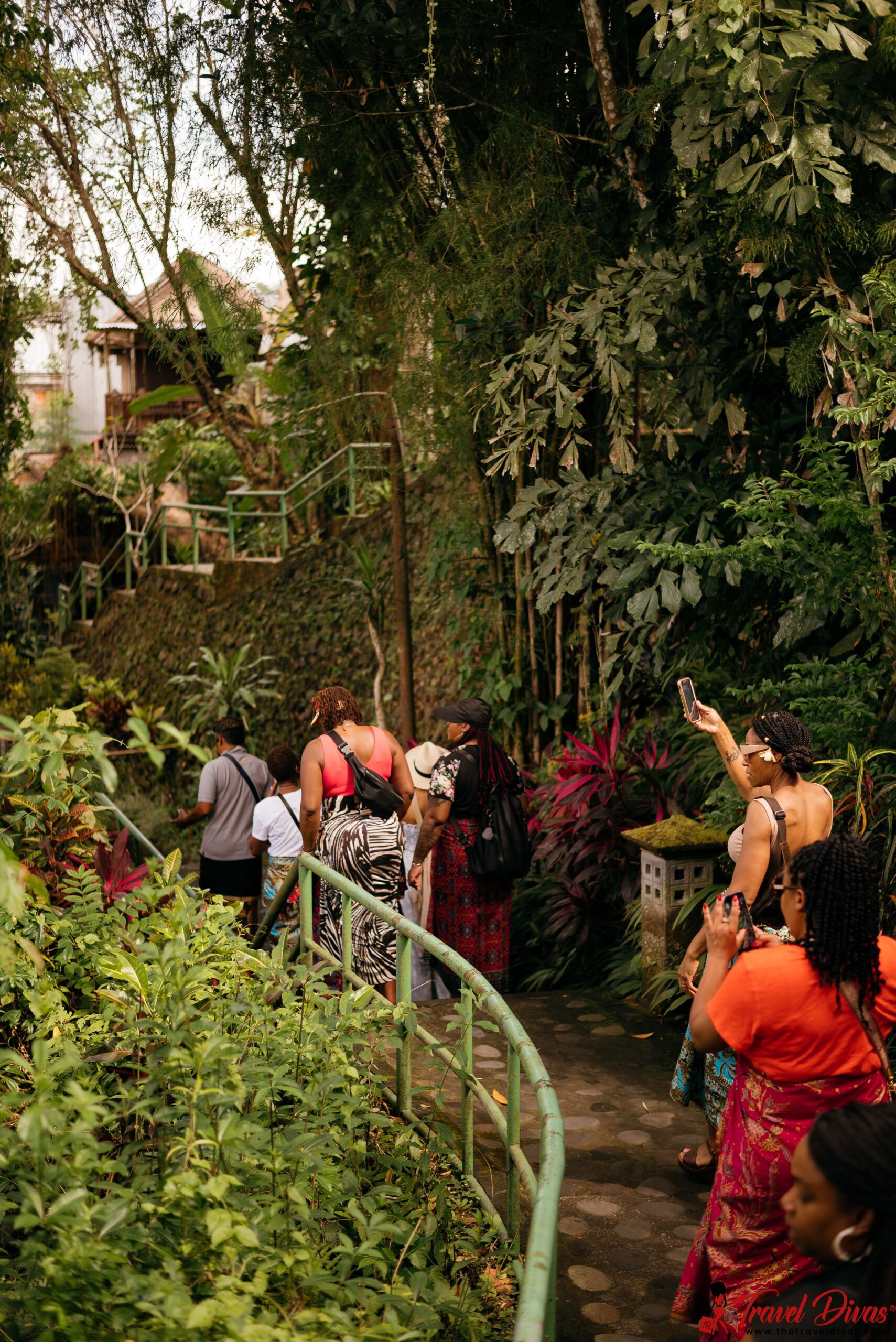 Real talk: whether you're conjuring up America's Next Top Model vibes for your feed or you're just looking to immortalize a good time, Bali is one of the most magical places you'll find on Earth.
With glorious mountains, lush greenery, ancient temples, cascading waterfalls and majestic goodness, this Indonesian paradise is the perfect place to sprinkle your Black girl magic – and get a good IG pic out of it too!
Here are our favorite IG-worthy spots you need to visit:
Wanagiri Hidden Hills
Swing off the side of a cliff and take in the most magnificent views below – these hills feature Diva-like photo ops on every corner. Trust us when we say you'll look like you belong on a magazine cover. Vogue vibes!
Uluwatu Temple
Perched on top of a cliff 70 meters above the Indian Ocean, this spectacular Hindu temple is the perfect place to capture your Black girl magic in action. The stunning views will not disappoint.
Kanto Lampo Waterfall in Gianyar
If you're down for a rush of adrenaline while simultaneously soaking up the serene sounds of falling water, then you're in for a treat at this magnificent waterfall. If you're really feeling like a Diva, take a pic standing in the middle of the waterfall.
Sacred Monkey Forest
Tucked away in the village of Padangtegal, this forest is home to the sacred Balinese long-tailed macaque monkey. You'll find over 1,000 monkeys, intricate carvings and peaceful bliss inside this beautiful sanctuary.
Elephant Cave Goa Gajah in Ubud
Covered in moss and intricate elephant carvings, the cave's entrance makes for an adventurous photo that is giving us total Diva vibes. Be sure to visit when it's lighter outside so you can capture the little details in the carvings.
Devil's Tears on Lembongan Island
Listen, get your expensive camera out because we promise you've never seen a sunset like the one you'll see at Devil's Tears. Watch as the waves caress rocky cliffs with a breathtaking horizon as your backdrop and thank us later when you realize it's truly heaven on Earth.
Now, you don't need to let wanderlust hit you too hard. We've put together a magical trip to this photogenic paradise and we're inviting you to join us in 2023: https://thetraveldivas.com/trip/bali-2023/