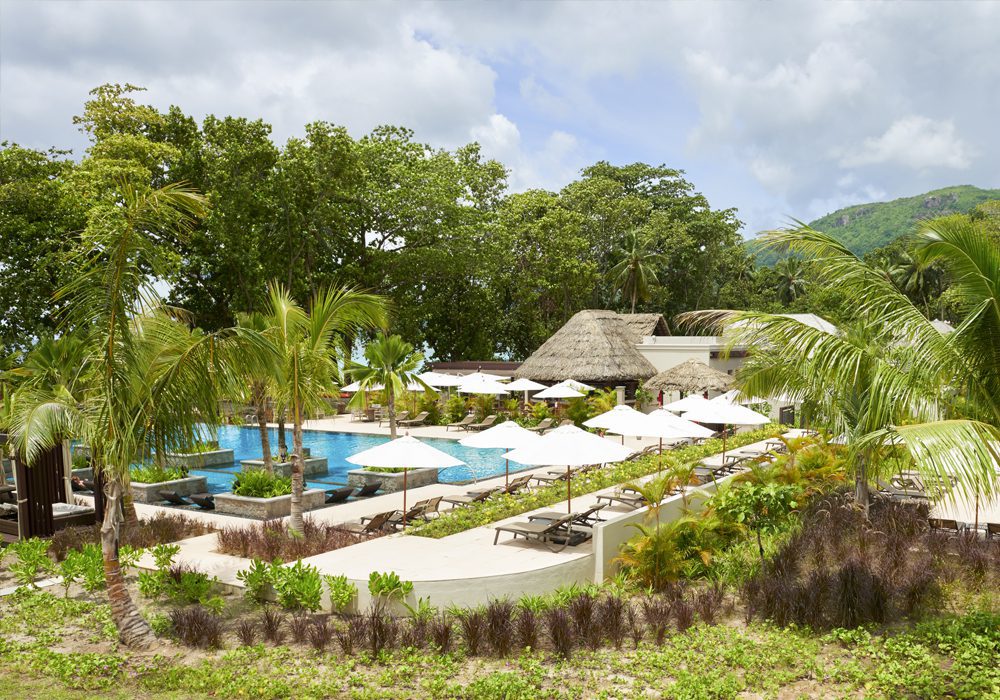 Now, we don't know about y'all, but word on the street is you're tiredt. Yes, with a "t." And while you can binge-watch Netflix curled up in your cozy Target blankets while sipping on your $9 Starbucks latte to refresh and recharge, can we offer you a warmer, more luxurious and rejuvenating solution?
You see, Europe might be all the rage, but let's be honest: there's nothing like jet-setting to a place where everyone looks like you to truly feel like you're at home, even though you're away from home.
Look, to catch those vibes, there's no better destination than the white-sand beaches of the African island nation, Seychelles.
From lush tropical greenery to melanin-kissing breezes and water so clear it gives Fiji a run for its money, you'll be enveloped in luxury when you let us help you forget the hustle in May 2023.
Take a peek for yourself at how we'll drape you in unrivaled elegance in this African paradise:
Spend 7 Nights in Paradise at the Story Seychelles
Don't blame us when you need a new iPhone because you've filled up all your photo storage at this picturesque hotel on the gorgeous island of Mahe. With fine finishes, rain showers and plush comfort all-around, you'll be hard-pressed to leave the room.
All-White Afternoon Welcome Reception
Put on your crown and walk into the Travel Divas-only welcome reception. Who cares if it's after Labor Day? Dress in all-white linen and dine with us as you meet your fellow Divas and future friends and unwind from the flight.
Sunset Cruise & Secluded Beach Swims
National Geographic will be jealous of the stunning sunset you'll see on our wine-and-dine sunset cruise. You'll be drenched in nature's beauty. That is, after you've enjoyed a relaxing swim on a secluded beach.
Farewell Gala Dinner
Don your little black dress and celebrate Black girl magic and excellence with us at our exclusive, Travel Divas-only farewell gala dinner. It's upscale, luxurious and the perfect opportunity to connect with new friends and travel partners!
This is just a glimpse of all the pampering you'll be in for when you travel with us to Seychelles from May 13-22, 2023. From 3 gourmet meals daily to island hopping, shopping and guided tours, trust us when we say it's giving Black girl luxury.
Come see for yourself and book your reservations before they sell out (and they always do!)
https://thetraveldivas.com/trip/seychelles-2023-tour-2/