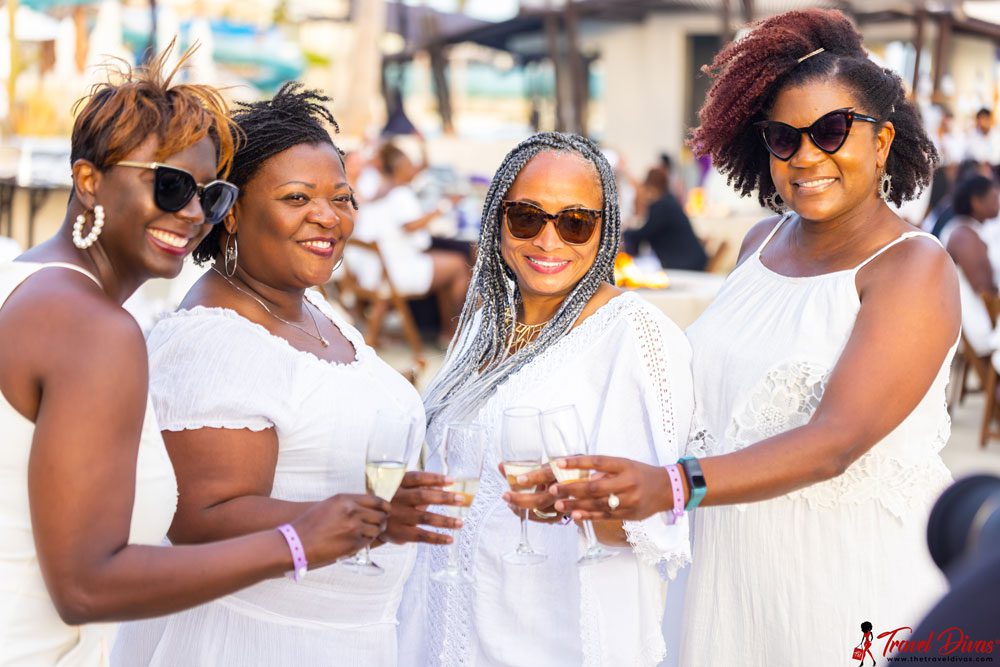 Skip the Secret Santa party, girlfriend – for Christmas 2023, we're trading the snow for the warm sands of Cabo!
Now, before you get too excited, Black girl magic is a requirement for this trip.
Yeah, we said it. It's required. You see, we all have a spark as Black women. And it's easy for everyday life to dim that light. We're not having that!
Give yourself the gift of rejuvenation when you celebrate Christmas with us in Cabo in December 2023.
Here's how:
7 Nights at the All-Inclusive Hard Rock Hotel Los Cabos
Remember when Christmas was your favorite holiday – and then you grew up? Well, we're getting back to that season of wonder and awe with 7 nights at the incredible Hard Rock Hotel Los Cabos. Right on the tip of the Baja Peninsula, it's giving lush greenery, warm tropical breezes and relaxation for days, thanks to the hydro spa tubs, Egyptian cotton 300-thread-count sheets and 24-hour room service.
It's a Diva Christmas
With a game night that'll go down as the most exciting thing you've done on Christmas Eve since you were a mini-Diva eagerly waiting to open presents, followed by a Christmas Day Brunch (and of course, gifts from Travel Divas!), you'll have your first but certainly not your last Diva-worthy Christmas.
Red Pool Day Experience
Listen, you can't go to Cabo without laying up in the pool. But here at Travel Divas, we don't just lounge; we go in style. That's why it's a red-swimsuit moment all day as you sip on your margarita and think about how much you DON'T miss the cold back home.
A Travel Divas Welcome Event + All-White Farewell Dinner
Start and end your trip in the Christmas spirit with our exclusive, Travel Divas-only events: our signature welcome event that'll make Cabo feel like your home away from home and our all-white farewell dinner to send you into the new year in style.
(Bonus!) Secret Group Excursion
Look, laying up at the all-inclusive your entire Christmas break is the ultimate recharge, but even Divas need a little excitement! If you're down for a bit of adventure, we're working on a breathtaking, unforgettable excursion in Cabo you won't want to miss.
'Cause you didn't come all the way to Cabo just to not see Cabo, right?
So, deck the halls of your mind with relaxation, rhythm and rejuvenation – and let us get you in the Christmas spirit with a warm tropical vacation when you come with us to Cabo in 2023.
Book your trip now before all the reservations are sold out! https://thetraveldivas.com/trip/christmas-in-cabo-2023/