Hey Sis,
If you're reading this, you're part of a journey that's nothing short of magical. A journey filled with exploration, connection, resilience, and, most of all, a community that embraces the world with open arms.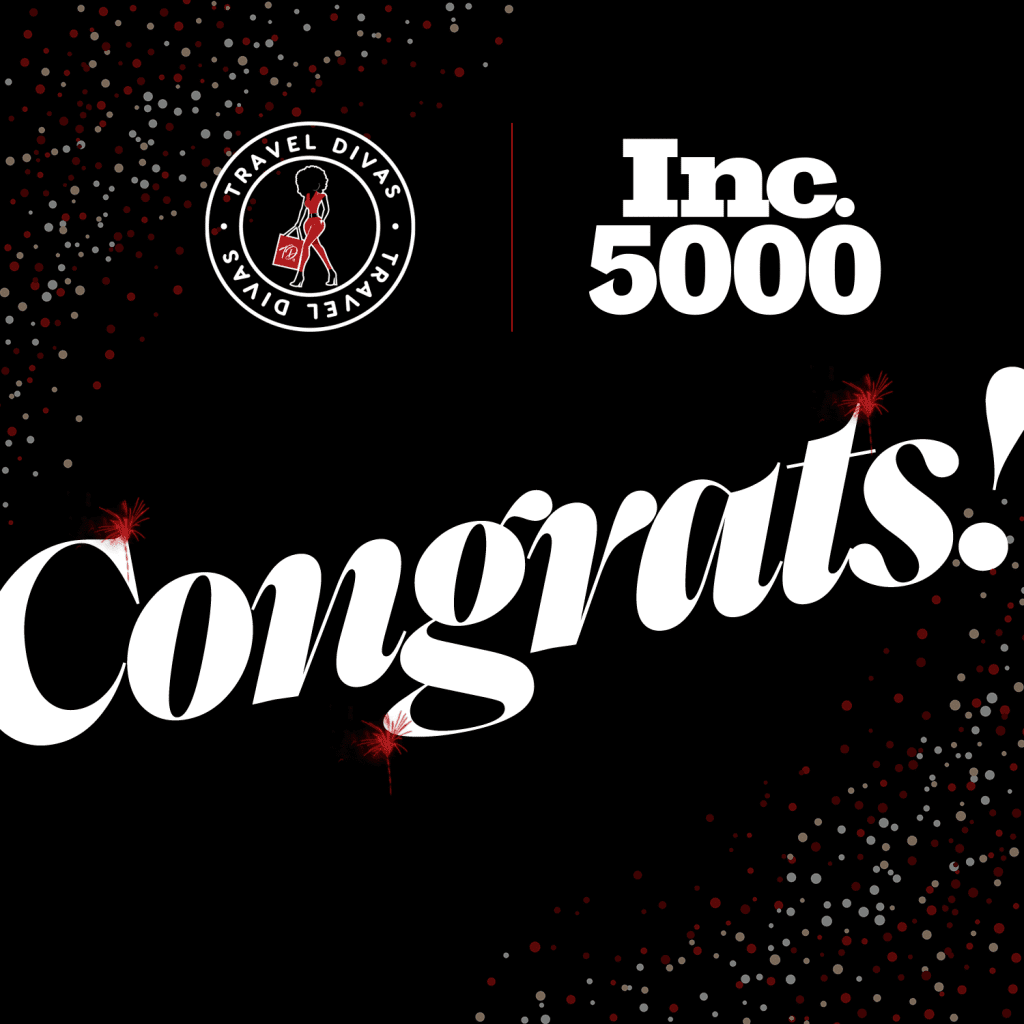 Your favorite travel group, Travel Divas, has made the prestigious Inc. 5000 list for the second year in a row! Not just that, we've climbed from rank 3641 to an astounding 852. But what does this achievement truly mean? Let's dive into it, one fabulous step at a time.
A Legacy of Exploration 🌐
Established in 2007, Travel Divas set out with a dream to curate experiences that go beyond mere travel. We've woven a tapestry of 90+ travel events every year, painting the world with melanin-loving hues, celebrating our resilience, beauty, and connection with both domestic and international events.
A Community That Shines Together 💫
Travel Divas isn't just about exploring new places; it's about discovering ourselves and each other. Our community of travelers, our sisters, is the heart that beats within our vibrant body. Together, we've built a sisterhood united, an inclusive space where everyone feels at home.
The Virtual Photo Booth Celebration 📸
In honor of this achievement, we've launched a fun and spirited virtual photo booth where you can take your pic within a frame declaring, "My favorite travel group has made INC 5000!" Share it using #inc5000traveldivas and spread our contagious love for travel!
The Future is Bright and Full of Magic ✨
This achievement is a milestone, a beautiful marker on our journey, but it's not the destination. We're excited for what the future holds, for the new horizons we'll explore, and the fresh magic we'll create together.
Sis, if you've traveled with us, if you've shared a smile, a dance, a memory, know that you're a part of this success. Your energy, your sparkle, your love is what fuels us, and together we'll continue to soar to even greater heights.
So here's to you, here's to us, and here's to a future filled with more adventures, more growth, and endless black girl magic. Let's lift each other up, explore new horizons, and be our authentic, fabulous selves. You're worthy of it all!
With all my love, gratitude, and a sprinkle of magic,
Shanterria Earley, CEO, Travel Divas