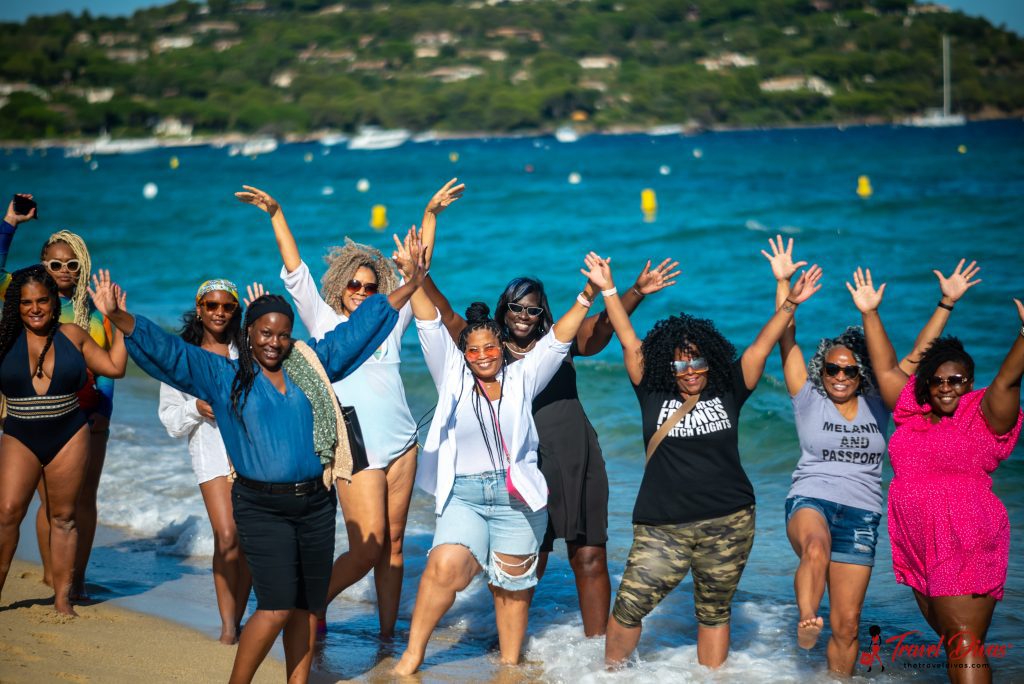 2022 was a year filled with change, but 1 thing stayed consistent all year long: The Travel Divas showed up and showed out!
We loved turning up with you in every corner of the globe during 2022, and we can't stop reminiscing on all the fun we've had this year.
Read on to take a trip down memory lane with us and look back on a few of our 2022 highlights!
Highlight #1: Egypt
Egypt owes us nothing!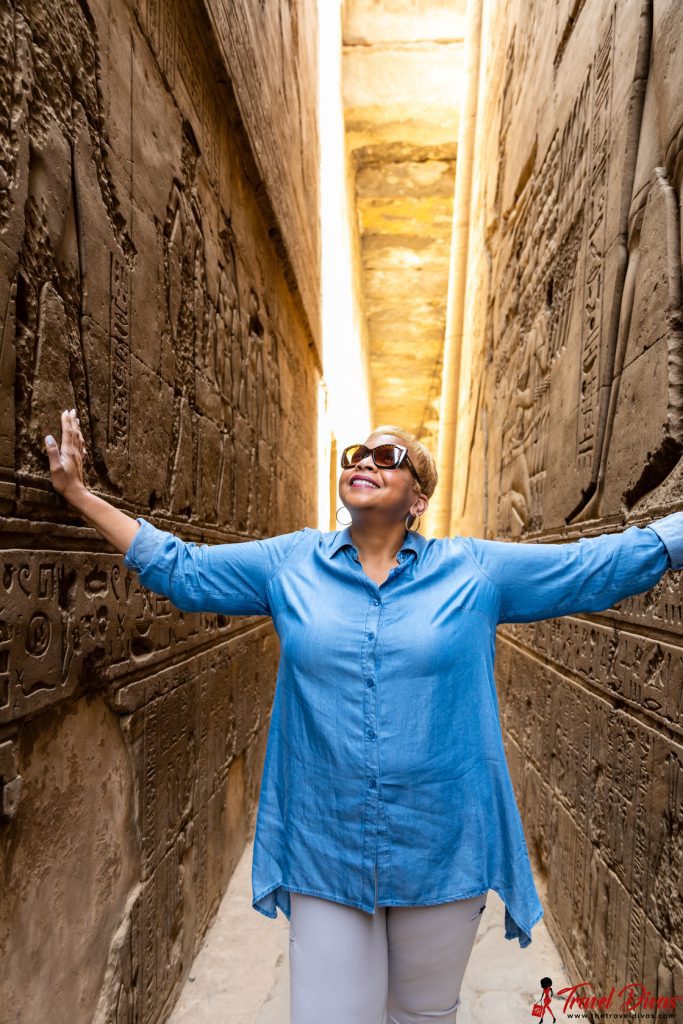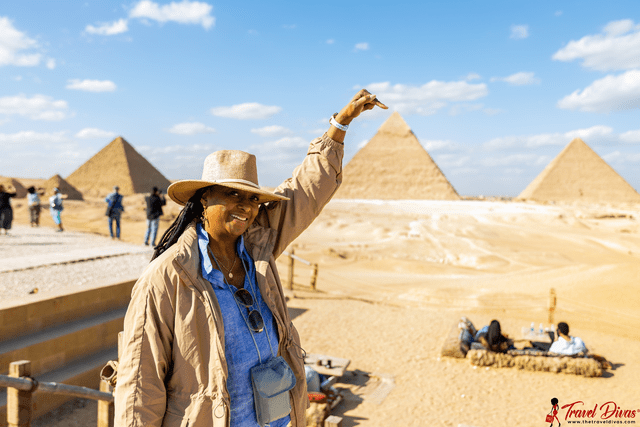 We spent 9 days in Egypt this March, and we hit up Cairo, Aswan and Luxor while we were there. Thanks to its unique blend of ancient culture and modernity, Egypt is always 1 of our favorite countries to visit.
We marveled at the Pyramid of Giza, explored ancient temples dedicated to Egyptian gods and goddesses, cruised down the Nile and turned up during a Sound & Light show at the pyramids.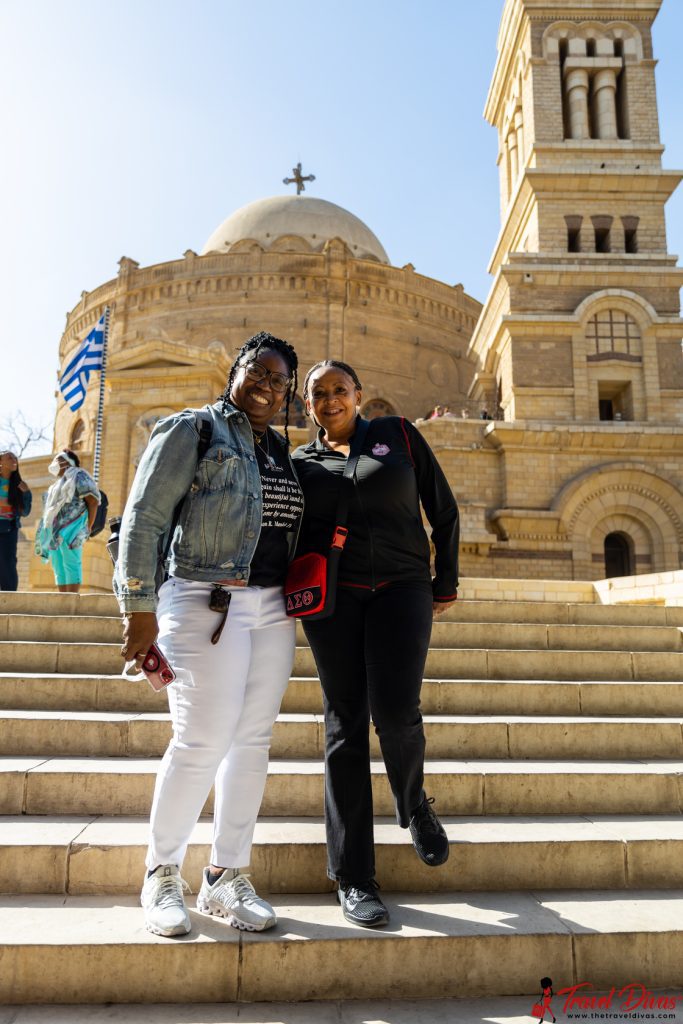 Highlight #2: Dubai
This trip was one for the books!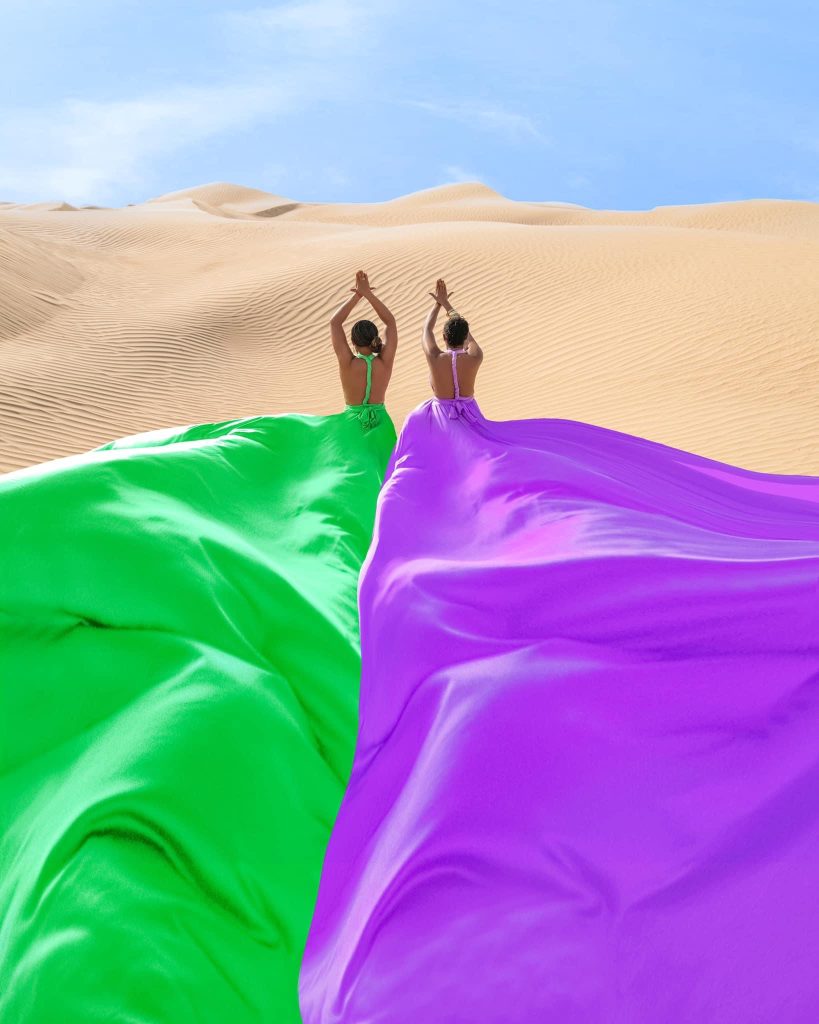 Each year, our Dubai Glam trip gets better and better. And the May and November versions were definitely our best yet.
Our hotel, the Sheraton at the Mall of the Emirates, made it easy to get our beauty rest and our looks for the night in one fell swoop.
When we weren't shopping and kicking back at our wildly luxurious hotel, we were out exploring Dubai and getting a taste of life in the United Arab Emirates.
And we made sure to snap plenty of pics for the 'gram on our Modern Dubai City Tour and our desert safari. The Divas looked so fly on camelback!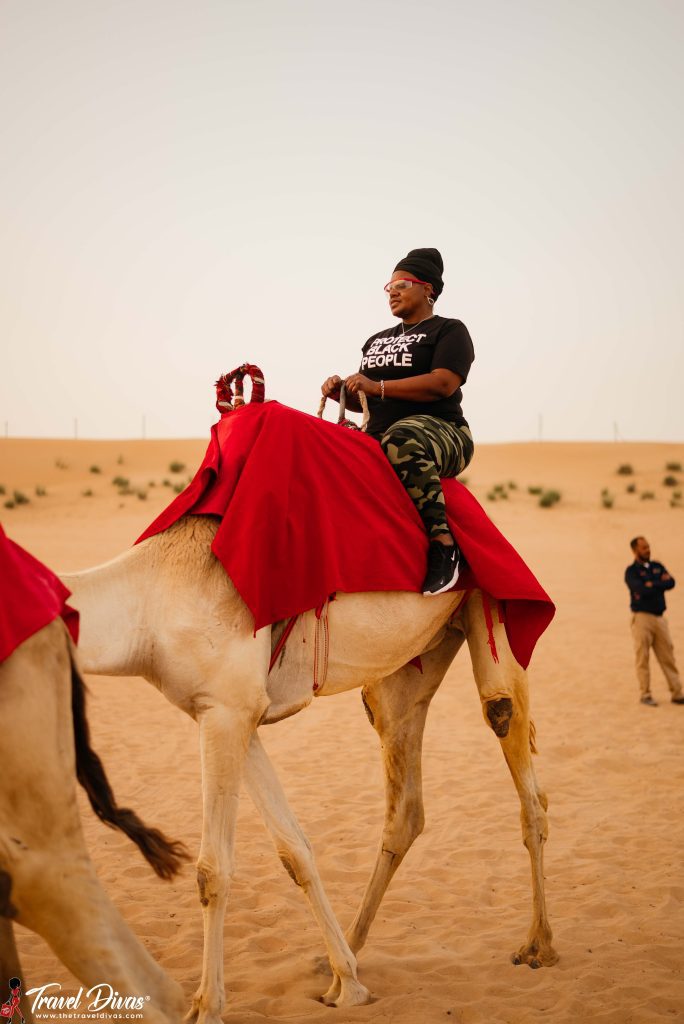 Highlight #3: Hawaii
Whew, Waikiki in September was an absolute dream!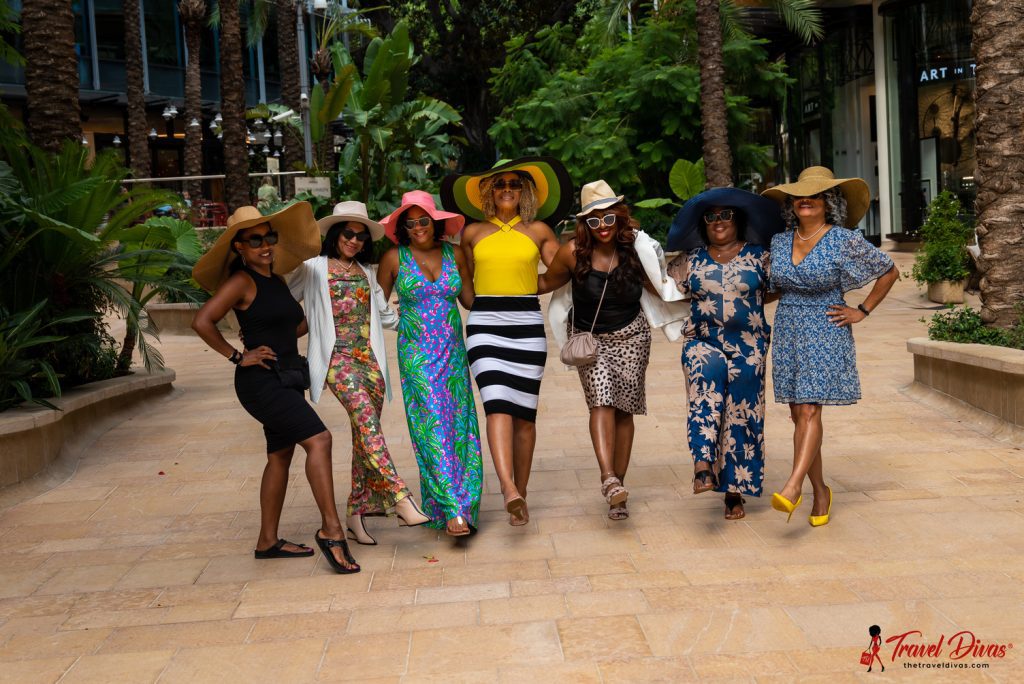 Our resort was just steps from the white sand and blue water of Waikiki Beach, and we loved waking up to fabulous views every single day.
Like all our trips, this Waikiki getaway was filled with experiences and events to bring the whole Travel Divas crew closer. We loved learning more about Polynesian culture with y'all during our luau at the Polynesian Cultural Center.
And we'll never forget the memories we made during our lit all-white welcome reception! (If you know, you know!)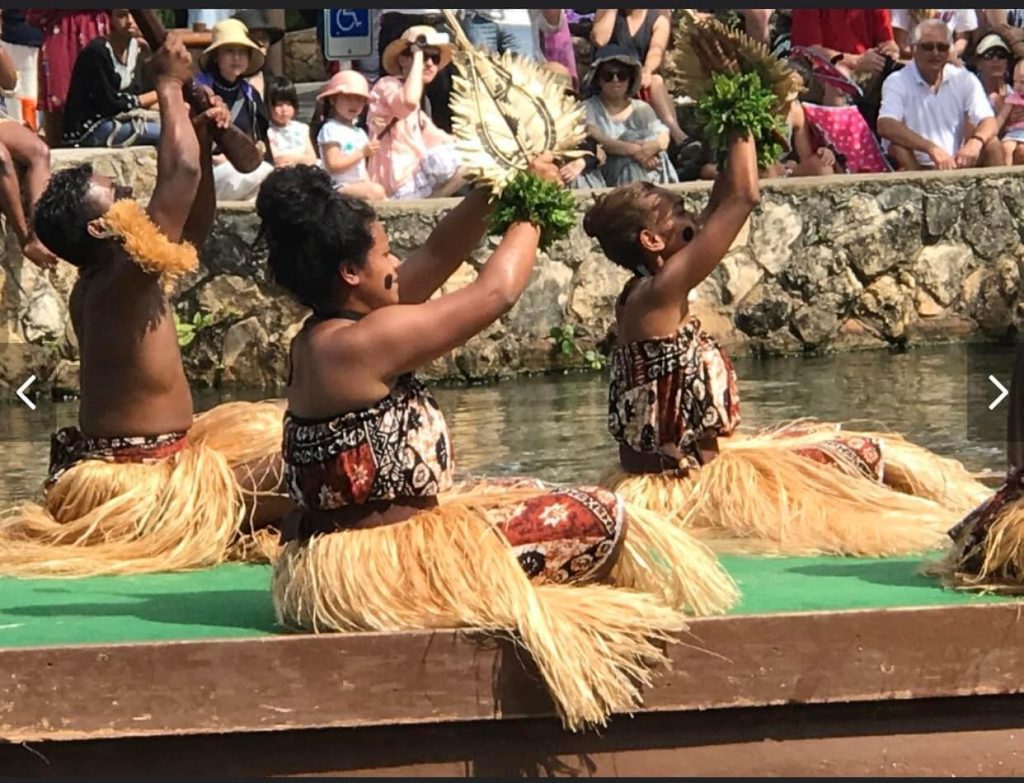 Highlight #4: South of France
Now, September and October were filled to the brim with luxury.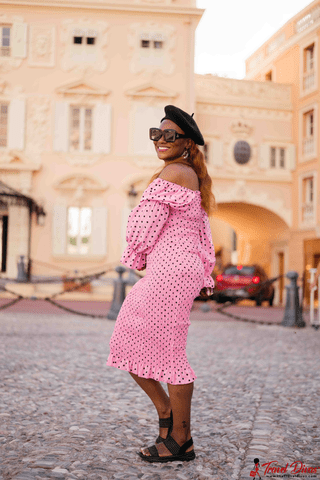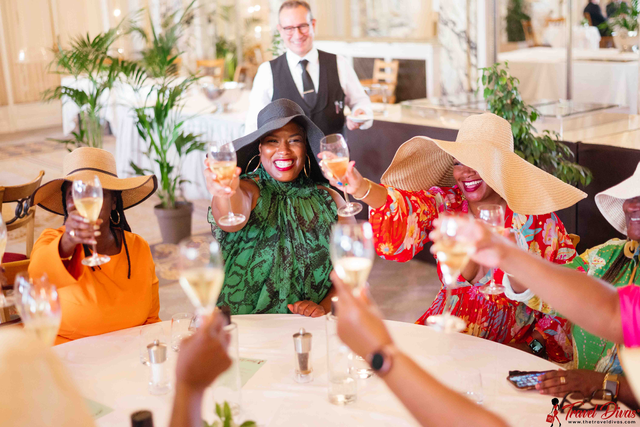 We bid au revoir to all our worries and headed to the South of France for a decadent, ultra-relaxing vacation.
We hit up Nice, Saint-Tropez, Cannes and Monte Carlo to indulge in the very best the fabulous French Riviera has to offer.
Between our champagne brunch, rooftop dinner in Nice and our visit to a local winery, each day was filled with luxurious excursions that had us feeling like Bey on her yearly yacht trip!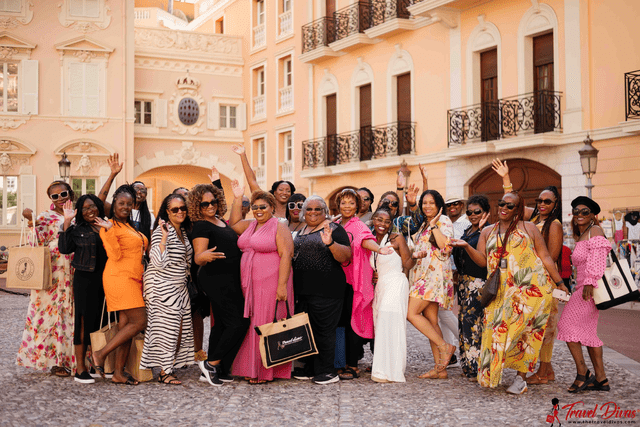 Highlight #5: Singapore and Malaysia
This October we hit up not 1, but 2 of Asia's hottest vacation spots!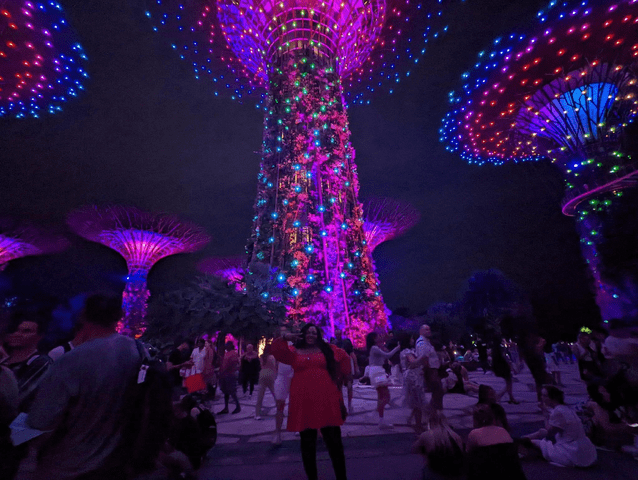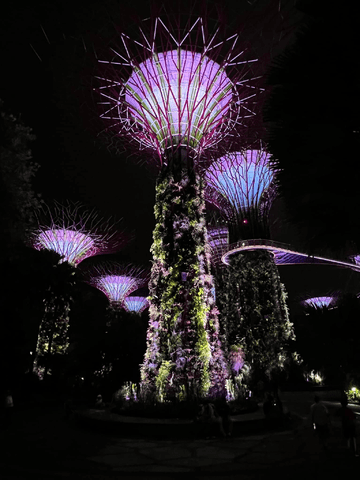 In Singapore, we embarked on an adventure-filled night safari and treated ourselves to an island getaway on Sentosa Island. Crazy Rich Asians who?!
We kept the South Asia vibes going in beautiful Malaysia, with stops in super-chic Kuala Lumpur and the historic city of Malacca. Of course, we ate yummy food the whole way through!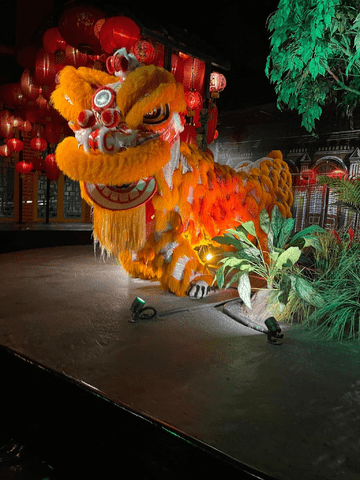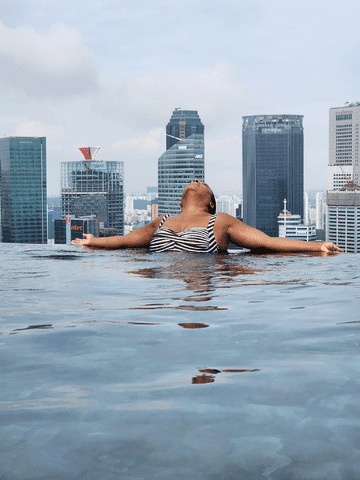 Highlight #6: London
We sprinkled a lil' Black girl magic in London this October on a glamorous trip that would make even the royals jealous! 
We lived our best Bridgerton lives on this London getaway and treated ourselves to our heart's content. 
Every second of this trip was filled with luxury. Some of our favorite parts were touring the city in vintage taxis, sipping on afternoon tea, touring Windsor Castle and going to a concert at the Royal Opera House.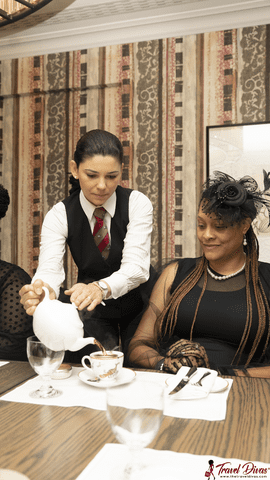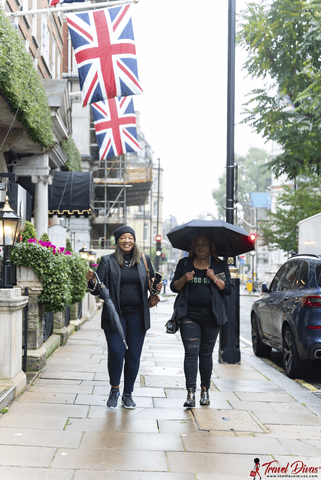 Highlight #7: Los Cabos
Sis, we shut Los Cabos DOWN and looked fabulous doing it!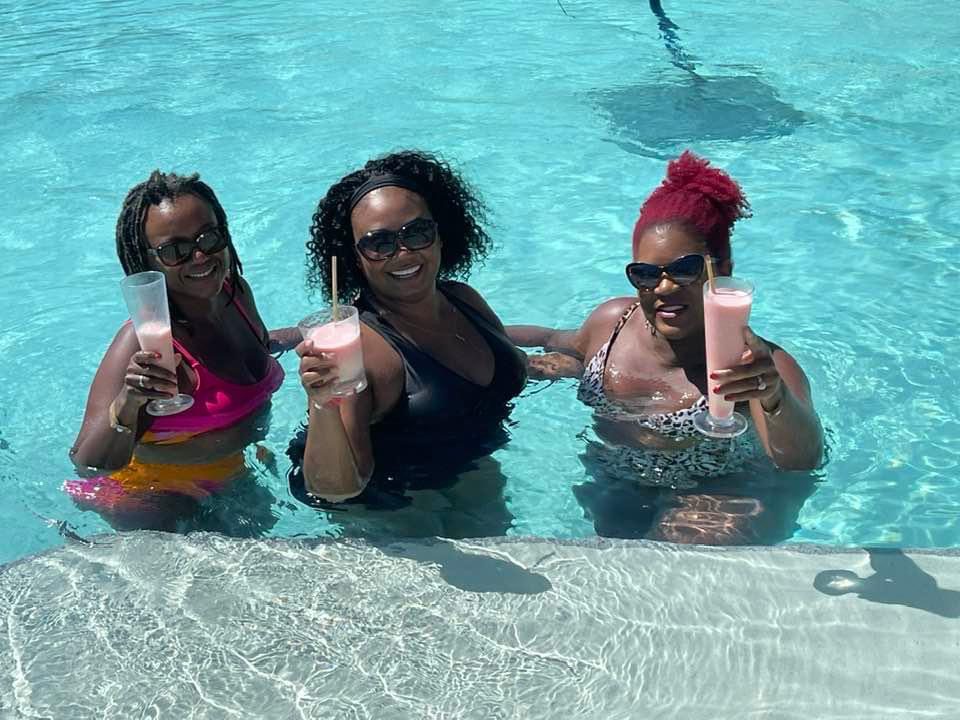 We headed down to Mexico in October for a trip to Le Blanc Spa Resort Los Cabos. While there, we kept the all-white theme going for 5 days straight and served major monochrome lewks during our welcome event, pool party, catamaran cruise and sunset farewell party.
The Travel Divas also treated themselves to some serious rest and relaxation at our all-inclusive resort. We're so glad you all enjoyed your spa treatments, beach days and personal butler services!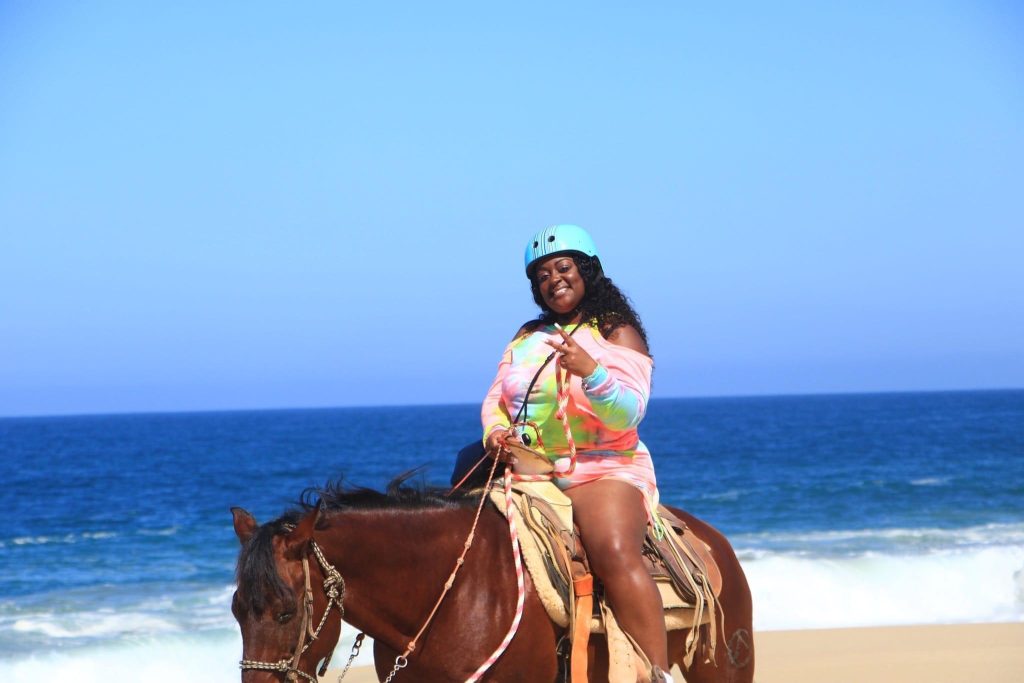 Highlight #8: South Africa
November was all about visiting the Motherland, and we wouldn't have it any other way!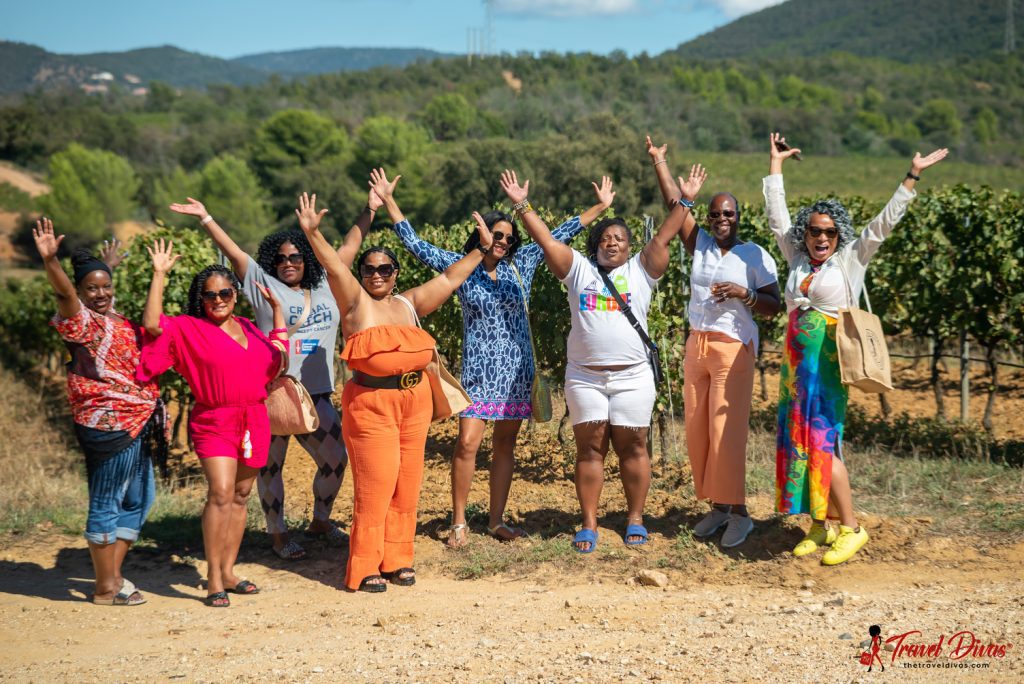 We headed down to South Africa to take in the country's rich culture and natural wonders.
We hit the city of Cape Town hard, tasting authentic South African wine and marveling at the breathtaking Victoria Falls.
And although South Africa is more than a wildlife destination, we did throw in a few safari excursions for our most adventurous Travel Divas! We loved getting up close and personal with hippos, crocodiles, elephants, leopards and other wild animals.
Highlight #9: Ghana
The Motherland tour continued when we let the hot West African sun heat us up this winter.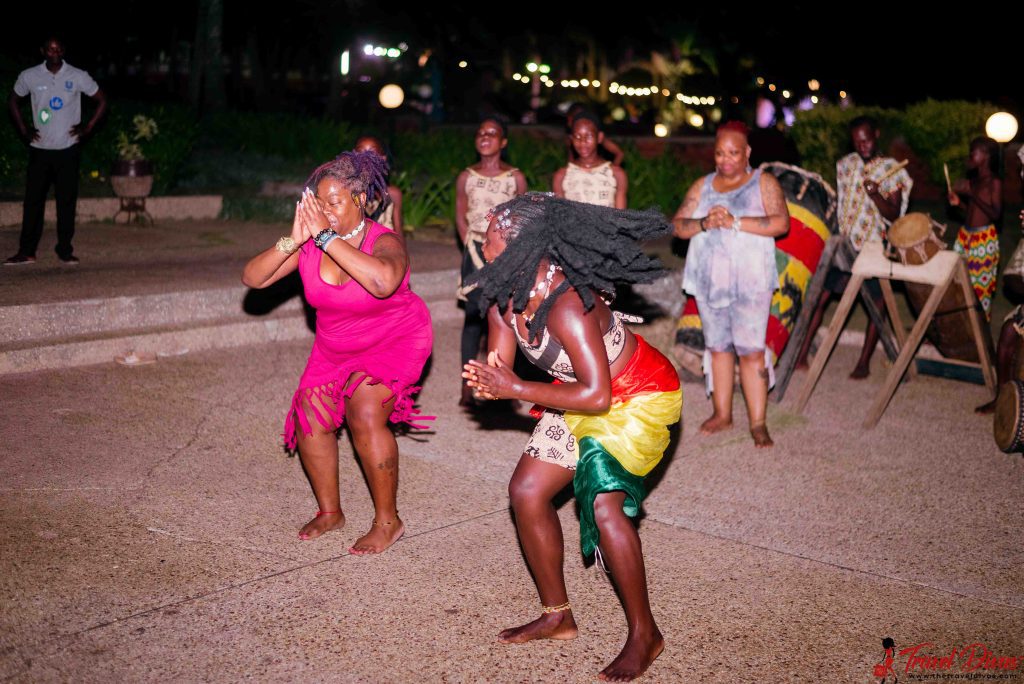 Our trips to Ghana were filled with opportunities to celebrate our ancestors, reconnect with our roots and explore Ghana's rich history and vibrant present.
We'll never forget turning up with you at the Black and Gold "Welcome Home" dinner party, meeting locals in the villages and the fun-filled nights in the streets of Accra.
We did more than party, though. Our lives were forever changed after walking in our ancestors' footsteps through the Door of No Return, visiting the castles where our people were held captive before embarking on the Middle Passage and receiving our African names from Ghanaian elders during a naming ceremony.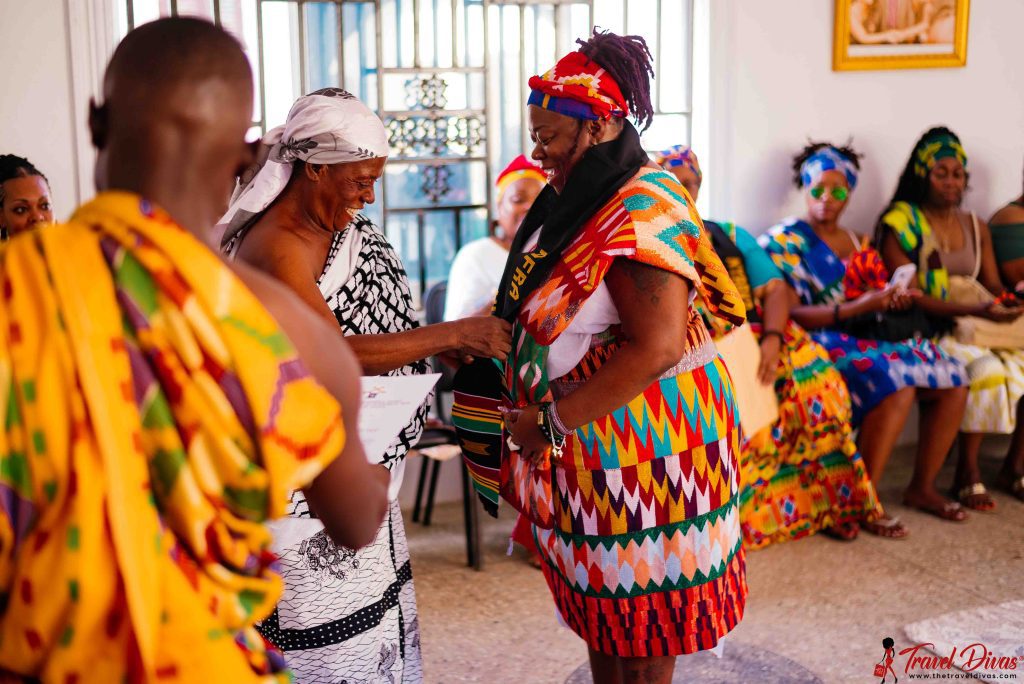 _______________
While 2022 will always hold a special place in our hearts, we can't wait to make even more memories with you next year! We've got tons of epic trips planned for 2023. Book your next Travel Divas getaway here: https://thetraveldivas.com/trips/