Travel Divas® flagship trip is Dubai which is located in the country of United Arab Emirates. We offer more than 10 trips to Dubai in a year so we are pretty much confident to say, that no one does Dubai better than us!
We wanted to pop in and give you some of our favorite tips on how to live it up in Dubai … of course, like a Diva.
One thing to remember is that Dubai is located in the United Arab Emirates and is a Muslim country, so be mindful of the customs.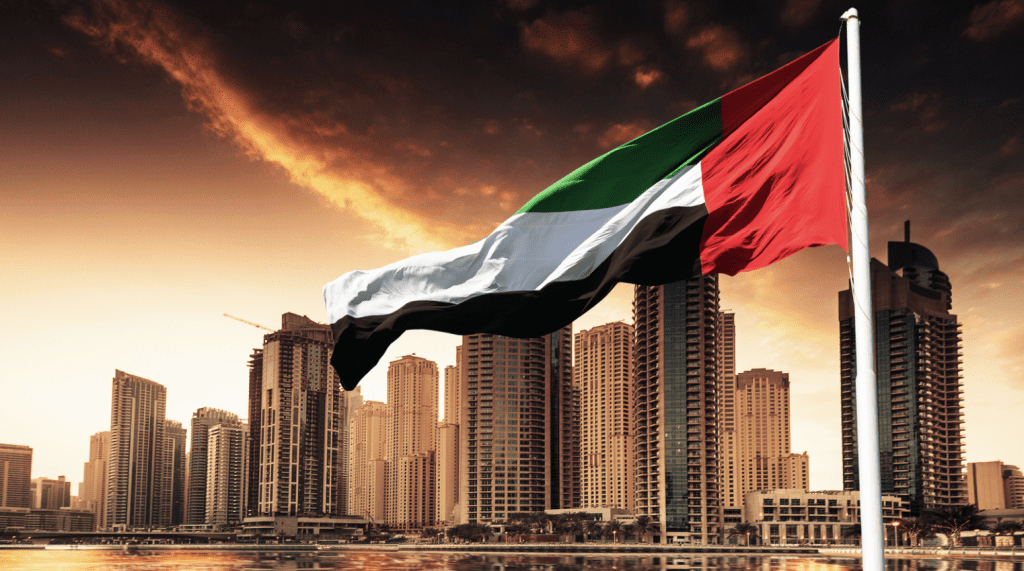 Here are 16 other top things you need to know:
#1 – Just like you, Dubai's smoking hot! Pack cool, airy and comfortable clothing that lets you breathe.
#2 – While the drinks flow at restaurants, Dubai doesn't have liquor stores. Purchase your Diva-esque Dubai liquor bottles at a duty-free store in the airport near the baggage claim before you jet set outta Dubai!
#3 – Don't forget your electrical travel adapter!
#4 – Visiting the Grand Mosque in Abu Dhabi? Cover yourself from head to toe and take your shoes off before entering to show respect.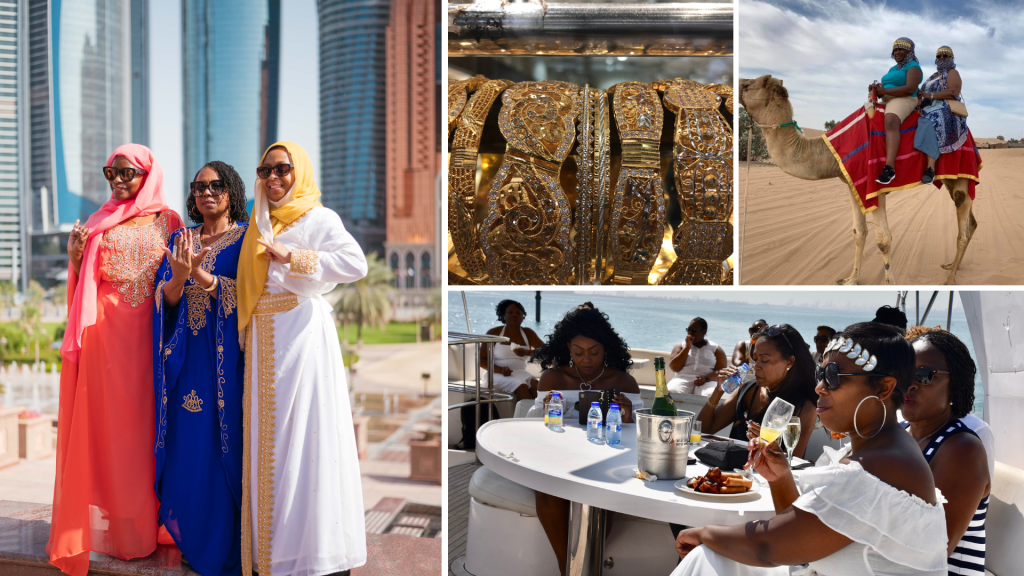 #5 – Divas don't just jet set; we train travel, too! Use the metro's 2 lines to travel between Dubai's 45 stations.
#6 – Plan ahead for a day trip if you're heading to Abu Dhabi – it's a 90-minute drive from Dubai.
#7 – Dressing like a conservative Diva in Dubai is recommended– no shorts, short clothing (that means no Daisy Dukes) or see-through clothing. If you're heading to the club, cosmopolitan attire is OK and suggested.
#8 – Taking a taxi? Go for the metered ones only – private ones cost extra.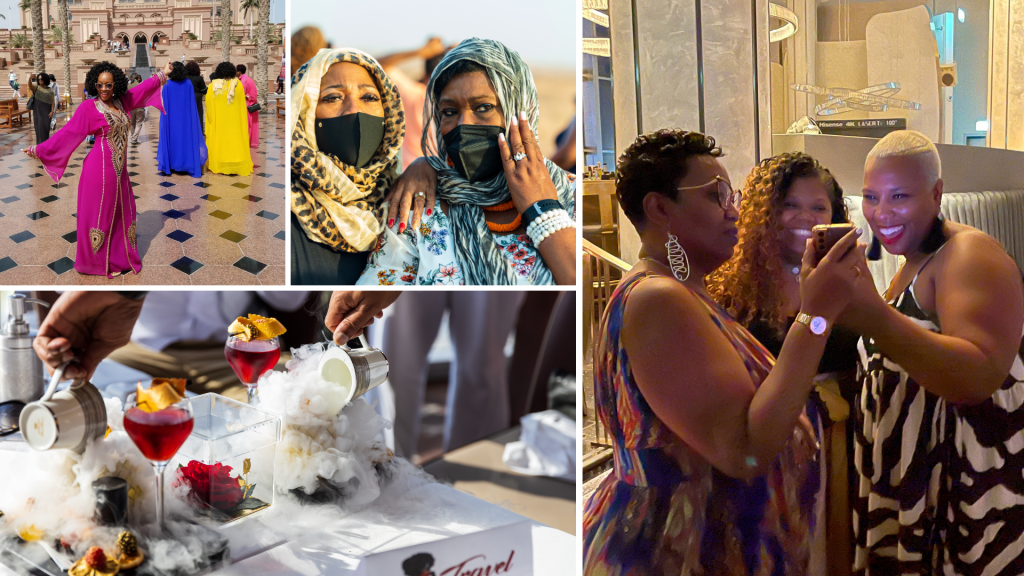 #9 – Bring prescription medicine in the original container – with your name, physician's details and type of medicine. Be sure your medicine isn't banned in Dubai. Let your physician know you are traveling to Dubai.
#10 – Brunch is non-negotiable in Dubai. Pick a place and make a reservation. Thank us later 😉
#11 – Bring out your bargaining skills at the Gold Souk. It's fast-paced and you'll need to bring your A1 negotiation skills. Oh, 18K gold is the norm here. Don't take the first price – bargain, girlfriend!
#12 – Block out 4 hours or more to wander around the Dubai Mall. It's extravagant, decadent, luxurious – it's EVERYTHING!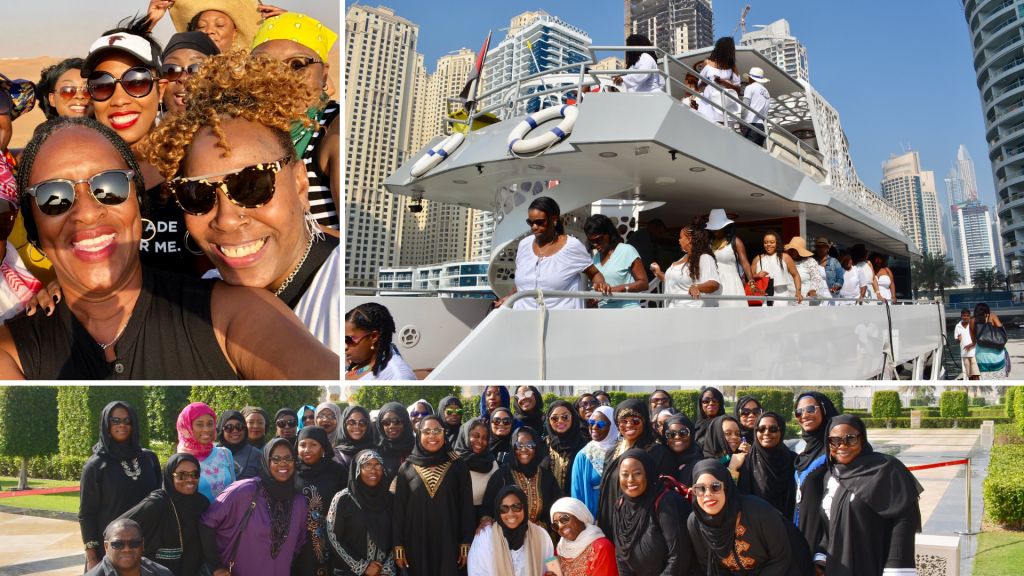 #13 – Stroll down the beach boardwalk near the Marina at night. People watch (we won't judge), dig your feet into the warm sand and invite a Diva to see it all with you.
#14 – Two words: Burj Khalifa. It's the tallest building in the world and as a Travel Diva, you must see it. Hold your breath because the sight might snatch it away. Go in the morning for fewer crowds and spend at least 2 hours there.
#15 – Dune bashing Diva? If you're going to put on your best safari outfit for an afternoon dune bashing but get motion sickness easy, take Dramamine with you at least 2 hours before you head out.
#16 – Bring Your Black Girl Magic! Don't be afraid to try new things and experiences. Dubai is known for its extravagance, so let the Diva inside of you come out to play.
Got all that? Cool, now check out some of our favorite Dubai trips planned for next year.