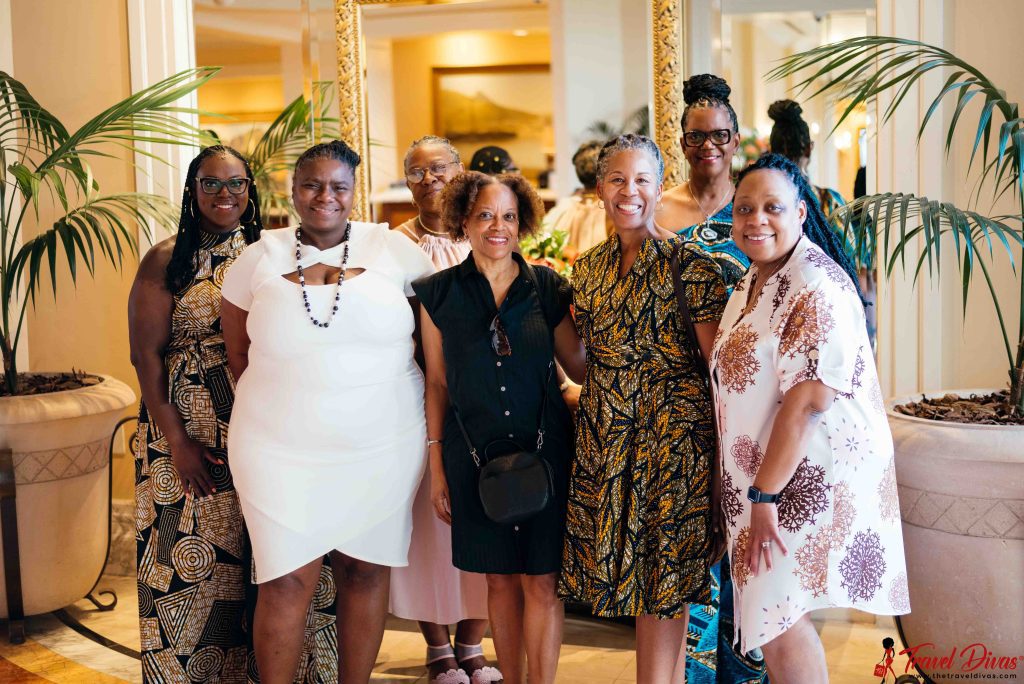 In the words of the great Destiny's Child, we just don't think you're ready for this! You see, while the homeland is filled with hundreds of gasp-worthy, breathtaking sights, South Africa holds a special place in our hearts.
National Geographic doesn't do this country's beauty justice but this list of Instagrammable spots might help with that.
We've scavenged the country for some of the most feed-worthy spots so you can sprinkle your Black girl magic all over South Africa.
Let's get into it:
Lion's Head and Cape Point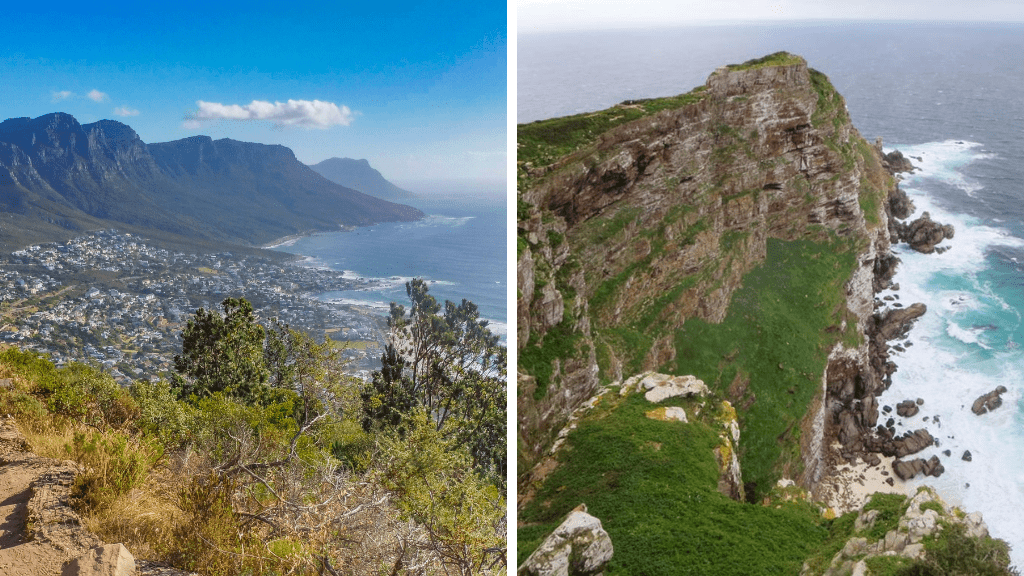 Lion's Head
If you love a bit of exercise and the outdoors, then hiking up Lion's Head is the perfect adventure for you. With paragliders soaring high up in the sky and unbelievably beautiful sunset views, you'll be delighted by the magical shots here. The two-hour hike is well worth it, trust us!
Cape Point
Just outside of Cape Town, Cape Point is a photographer's dream. From rugged cliffs and commanding ocean views to an 1800s lighthouse to climb, there are great photo ops at every turn. It's no wonder tourists flock here, so be sure to get there a bit after sunrise to take your photos in peace!
Stunning Moorish architecture is so ornate and intricate, you wonder how craftsmen created such geometrically perfect designs and buildings thousands of years ago …
Instagram-famous blue walled-cities that serve as National Geographic-worthy backdrops for your most thrilling escapades …
Canola Fields and Boulder's Beach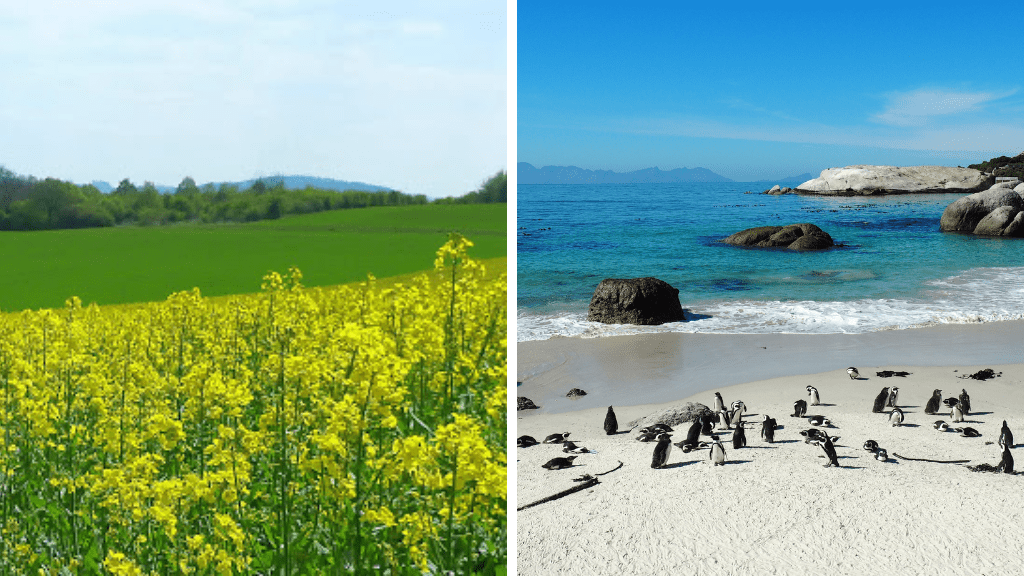 Canola Fields
There's nothing we love more than Black girl magic – and Black girl joy. Frolic in the fields and show the world exactly that when you visit Canola Fields in Caledon. With huge swaths of yellow flowers, farmland, and vineyards, you'll feel like a kid again.
Boulder's Beach
Travel like a Diva and take pictures like one while you roam this beach, famous for its massive penguin population. With clear skies and granite boulders of numerous sizes, you can let your melanin shine here for a variety of Instagram and Pinterest-worthy pics.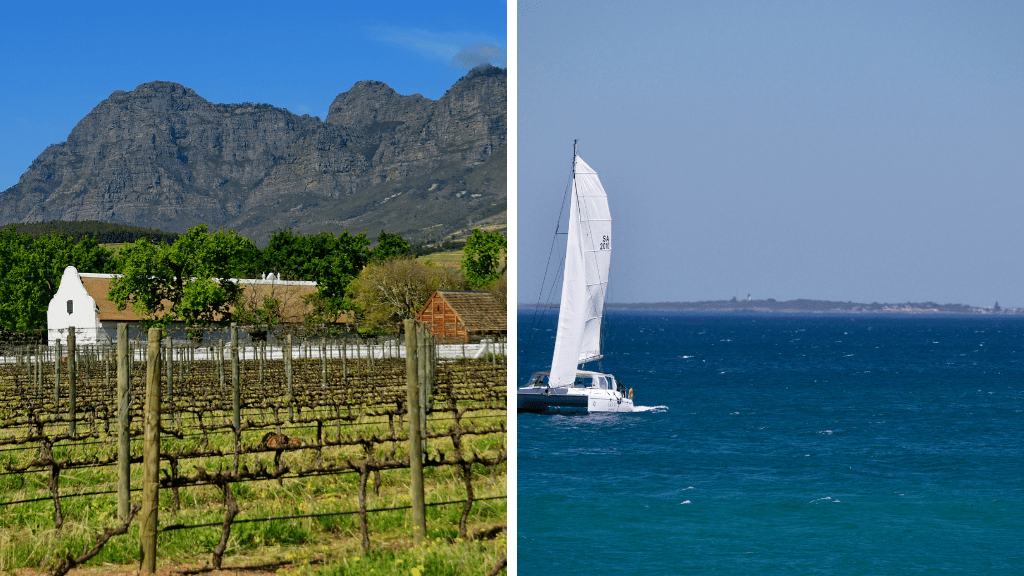 Babylonstoren
This fabulous wine farm is a Travel Diva's dream. Not only can you kiki with your fellow Travel Divas while you sip on some handcrafted wine, but you'll also get the perfect photo ops. Be sure to visit the Cacti Maze, especially during the late afternoon.
Table Bay
Rent a kayak with your fellow Travel Divas and get pictures with dolphins, whales, and sunfish in this breathtaking bay. Go first thing in the morning and bring a waterproof case so you can get cozy with the water and marine life.
Ready to sprinkle your Black girl magic all over South Africa and make these photo ops a reality? Book your reservation with us right here.