We are thrilled to announce that Travel Divas has been honored as the Best Tour Operator of 2023 by the prestigious Travel Noire Awards. This moment is not just a recognition of our brand, but a testament to the community we've built together.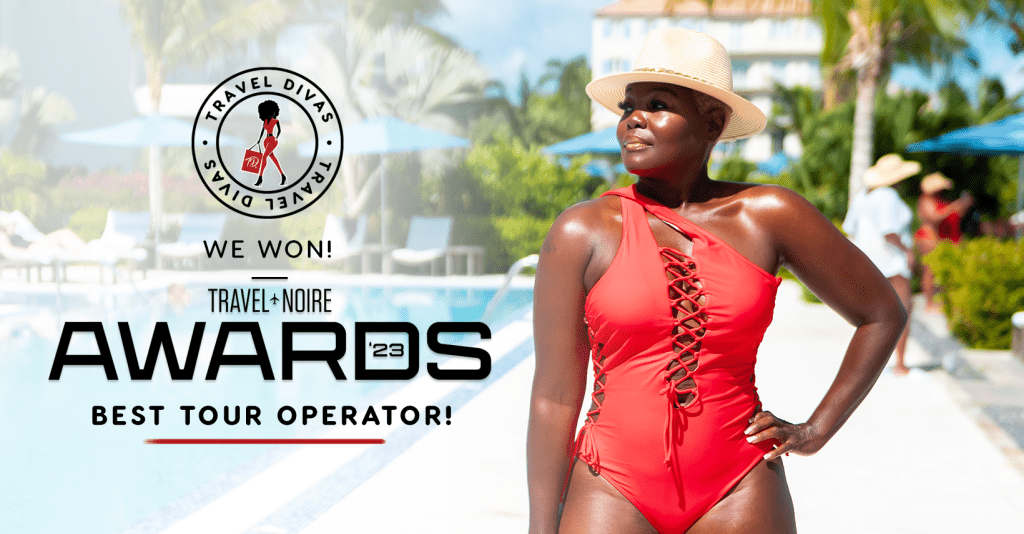 About the Award
The Travel Noire Awards are designed to celebrate the best and brightest in multicultural travel. Sponsored by Walmart, these awards recognize the individuals and organizations that contribute significantly to the global travel scene, particularly within the Black community.
The Significance
Being named Best Tour Operator is an acknowledgment of our commitment to delivering upscale, culturally relevant travel experiences. It speaks volumes to our mission statement, "Elevated Travel, Empowered Women," encapsulating our aim to provide travel experiences that both elevate lifestyles and empower our community of women travelers.
A Collective Win
While this award shines a spotlight on Travel Divas, it is also your award. It is for everyone who has trusted us with their travel plans, who has ventured to new destinations with us, and who has been a part of our ever-growing community. This recognition is as much yours as it is ours.
What's Next?
Winning this award only strengthens our resolve to continue elevating the standard of travel experiences we offer. We look forward to innovating, expanding, and most importantly, embarking on more adventures with our wonderful community.
Thank you for being a part of this incredible journey. Your support has made this achievement possible, and we can't wait to see where we'll go together next.
To continue to be a part of our award-winning experiences, stay tuned for our upcoming travel events. We promise, the best is yet to come.