Hey there, fabulous! Are you ready to step into the world of luxury and indulge in the high life on the enchanting island of Ibiza? Buckle up, girlfriend, because we're about to explore some exclusive experiences that will make your Mediterranean escape truly unforgettable. Let's go!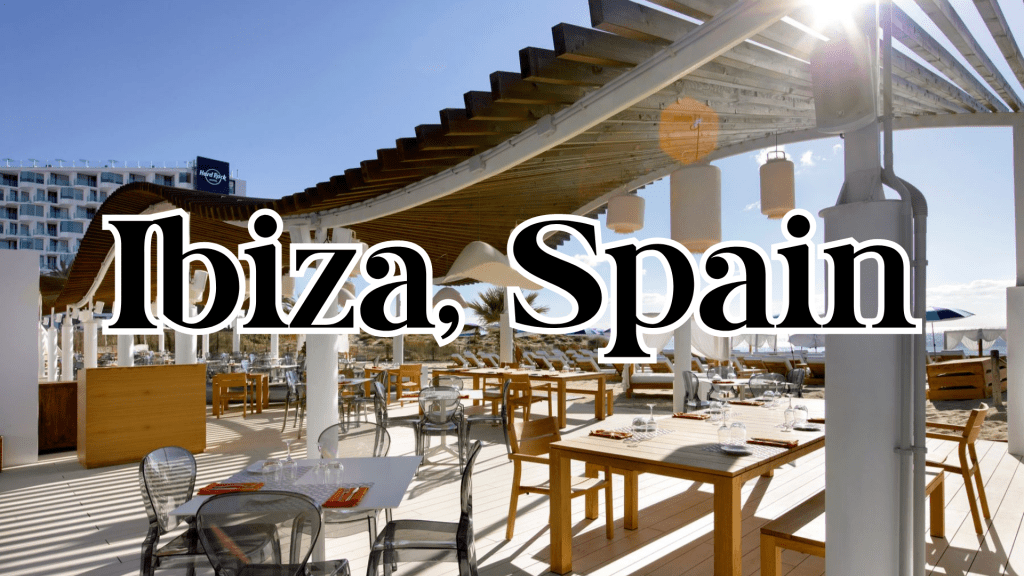 A Seaside Feast to Remember
Nothing screams luxury like an intimate seaside dinner at a gourmet restaurant. So, let's kick off our Ibiza adventure with a culinary experience you'll never forget. Relish exquisite dishes while gazing upon the captivating Mediterranean Sea, and let the refreshing ocean breeze remind you that you're living the dream, babe!
VIP Treatment at the Hottest Beach Club
Ibiza is home to some of the most glamorous beach clubs on the planet, and we're going to make sure you experience the best of the best. Get ready for the ultimate VIP treatment at the world-famous Nikki Beach Club. Mingle with the elite, dance to the beats of renowned DJs, and indulge in a decadent champagne brunch – now that's what I call living the high life!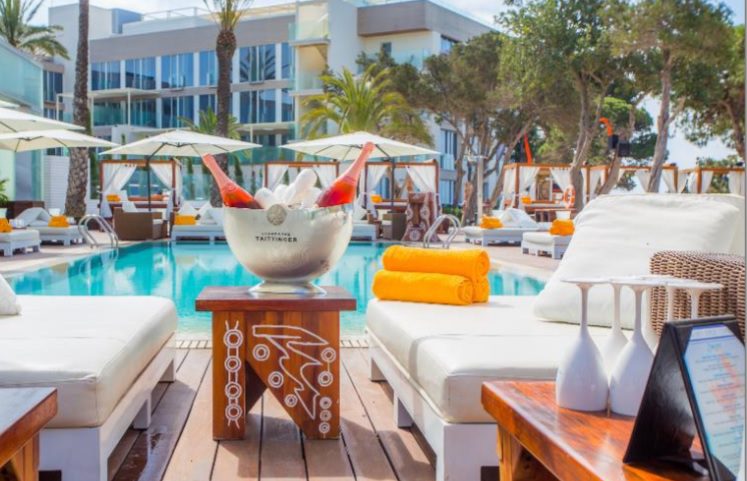 Sail in Style on a Private Catamaran
What's a luxurious Mediterranean escape without a touch of nautical adventure? Climb aboard a sleek private catamaran and set sail on the azure waters of the Mediterranean Sea. Bask in the sun, dive into the crystal-clear waters, and soak up the stunning beauty of the surrounding islands. Trust me, darling, this is one experience you won't want to miss!
Indulge Your Inner History Buff
Now, let's take a break from all that glamour and dive into the rich history of Ibiza. Wander through the charming cobblestone streets of Dalt Vila, the island's old town, and marvel at the stunning architecture that has stood the test of time. Don't forget to snap some envy-inducing photos to share with your friends back home!
A Wine Tasting Experience Fit for Royalty
Calling all wine connoisseurs! It's time to elevate your palate with an exclusive wine tasting tour at one of Ibiza's most prestigious wineries. Sip on divine wines, uncover the secrets of winemaking, and indulge in a sumptuous gastronomic experience that will leave you craving more. Cheers to living the high life, gorgeous!
Dance the Night Away at Pacha Nightclub
No high life experience in Ibiza would be complete without a night of wild partying at the iconic Pacha Nightclub. Slip into your most fabulous outfit and dance the night away to the electrifying beats of superstar DJs, surrounded by the crème de la crème of the island's party scene. It's time to let your hair down and show the world what you're made of!
So, girlfriend, are you ready to embrace the high life in Ibiza and enjoy an exclusive Mediterranean escape like no other? These unforgettable experiences are just a taste of what this magical island has to offer. Don't wait another minute – pack your bags, put on your sassiest smile, and get ready to live your best life in Ibiza! Book our Ibiza package here: https://thetraveldivas.com/trip/ibiza-2024-trip-3/