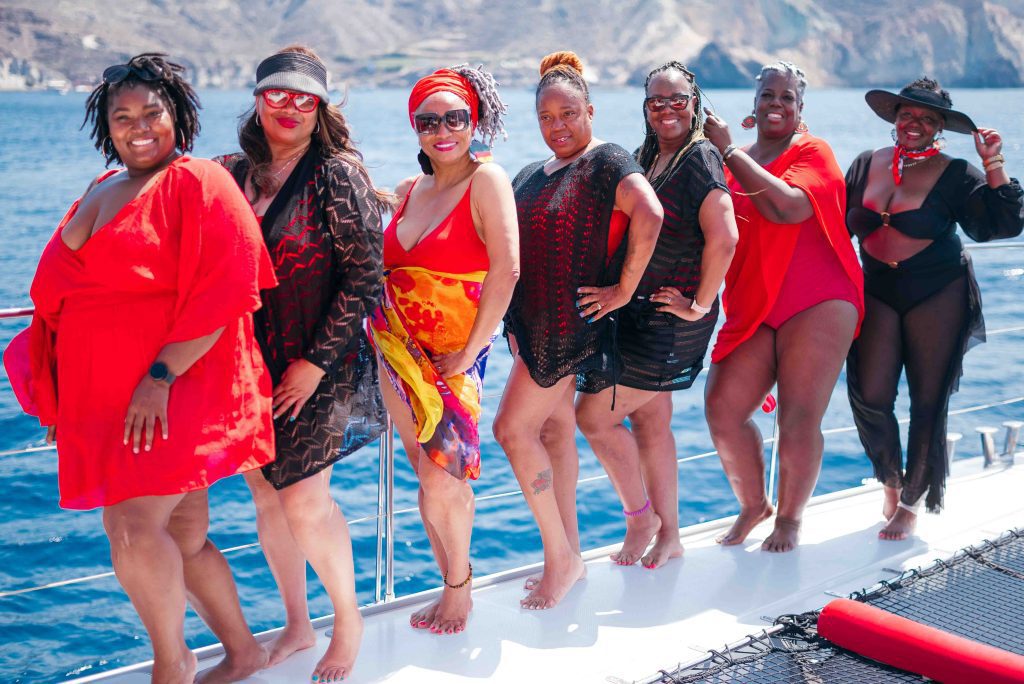 Picture yourself on an all-red catamaran, sailing the turquoise waters of Santorini's caldera, surrounded by laughter, dancing, and sheer beauty. With Travel Divas, we don't just create trips; we craft unforgettable experiences where every moment is a celebration of life! Let's chat about our fabulous day in Santorini!!
A Day of Pure Joy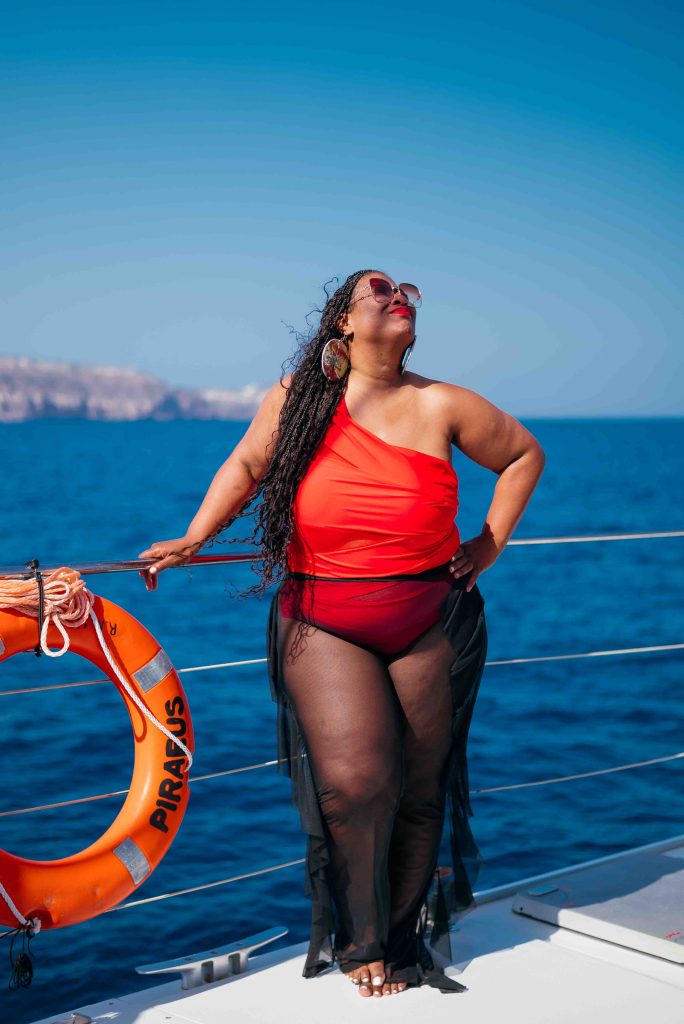 Our adventure begins at Athinios port, and from the moment you step on board, you'll feel the excitement in the air. The sun kisses your skin, and the sea breeze carries whispers of the adventure that awaits. It's a day that promises joy in every wave.
As we set sail to Nea Kameni, the volcanic island looms on the horizon like a rugged masterpiece. You'll disembark and explore the volcanic crater, an otherworldly experience that connects you with the Earth's raw power. The stunning backdrop here is just a prelude to the delights yet to come.
Ok! Divas Got the Moves!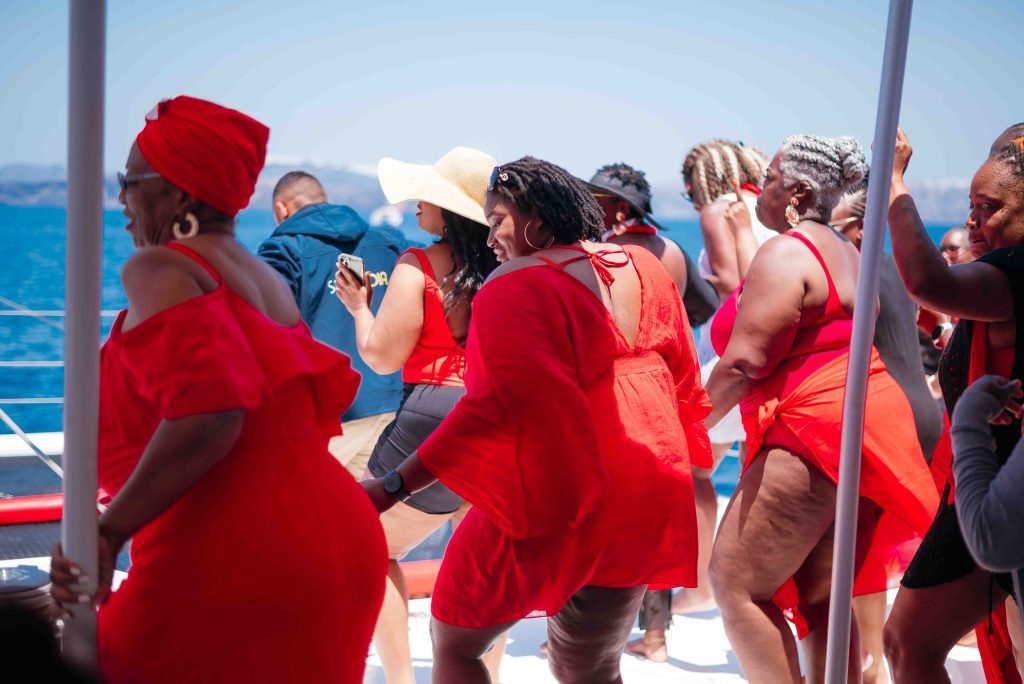 Back on the catamaran, the music starts to play, and the energy on deck is electric. Dancing is not just an option; it's an invitation to let loose and celebrate life. Whether you're swaying to the rhythm or showing off your best moves, the music and camaraderie create an atmosphere of pure joy.
After dancing up an appetite, we sail to the warm springs, where you can dip into the mineral-rich waters and let go of all your cares. The tranquil blue sea and the warmth of the springs create a soothing experience, perfect for relaxation and rejuvenation.
Community and Connection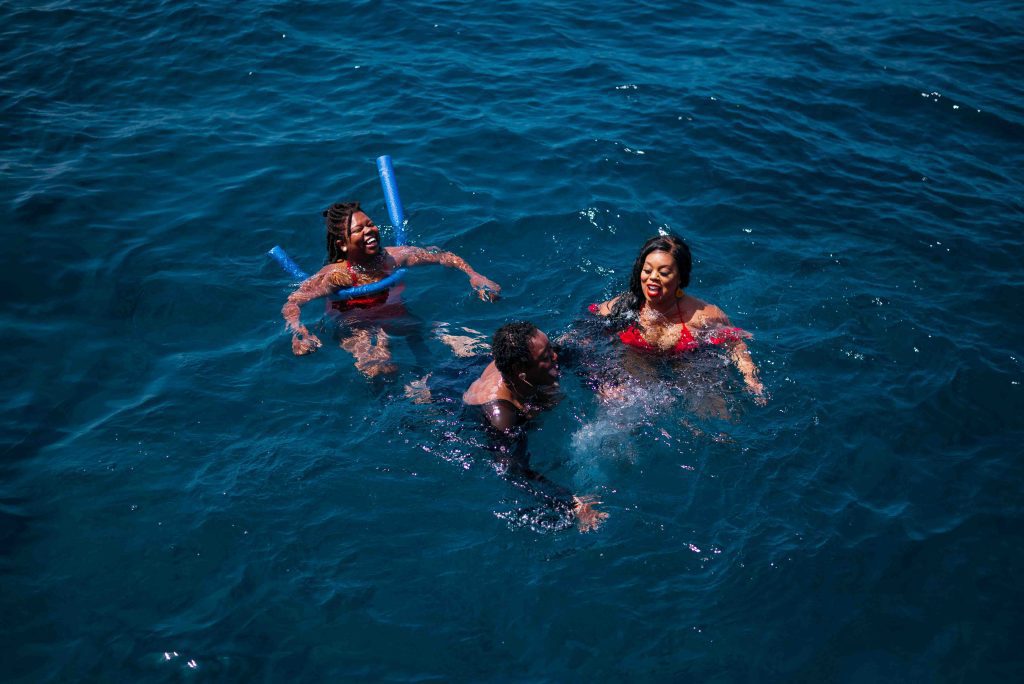 Amidst the laughter, dancing, and relaxation, you'll find a community of like-minded adventurers, ready to connect and make lasting memories. It's not just a sail; it's an opportunity to form bonds that transcend borders and time zones.
Ready to join us on this incredible journey? To dance like nobody's watching, relax like there's no tomorrow, and create memories that will forever warm your heart? The time is now, sis!
Are you Ready to Set Sail Diva?!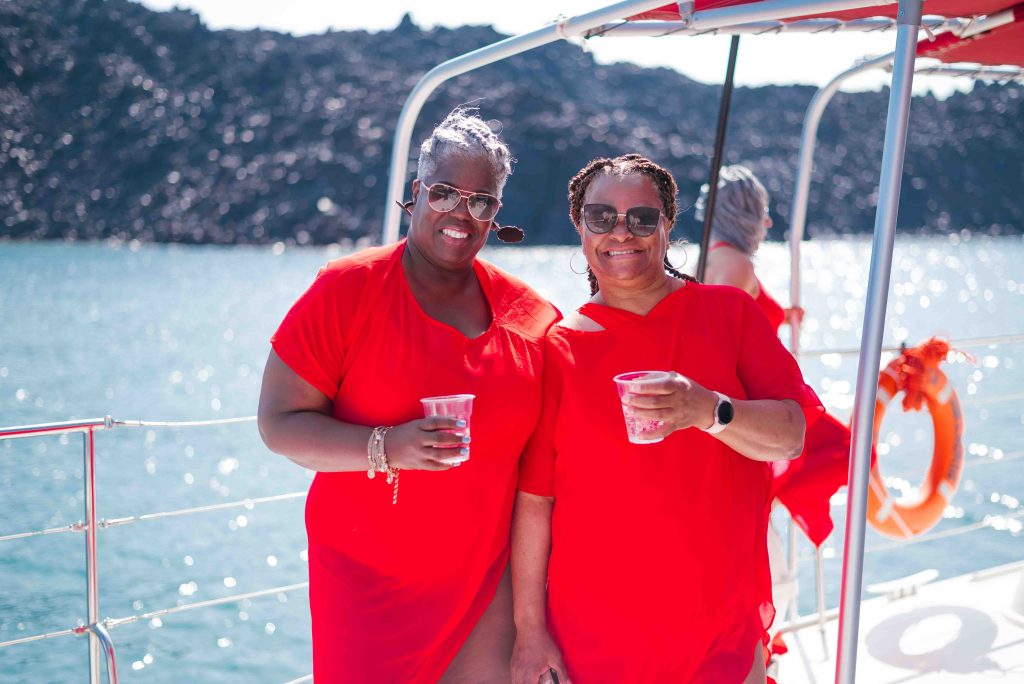 Don't miss out on this chance to experience the magic of Santorini with Travel Divas. Let's lift each other up, explore new horizons, and be our authentic, fabulous selves. You're worthy of it all! Embrace your strength and shine bright – Santorini is calling, and we're ready to set sail into a world of adventure and luxury. Book your trip to Greece with Travel Divas today!
See you Soon!
Travel Divas